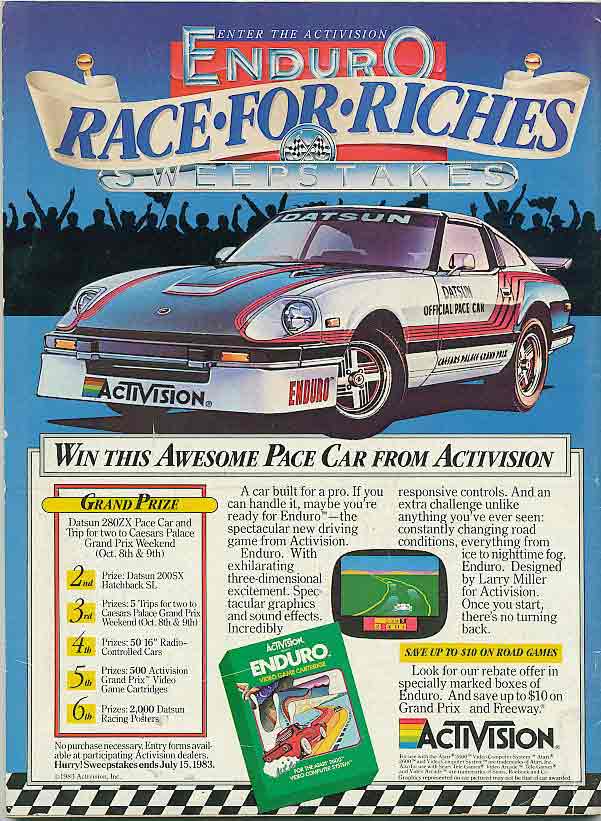 Hey, remember Enduro? Neither do we. But apparently it was the freakin' Forza Motorsport of 1983, made for the Atari system. There was a contest where you could win a Datsun 280ZX Turbo pace car in the vein of the Star Wars Toyota Celica giveaway. Not that there was an actual S130 Z in the game: the "spectacular graphics" of the day made your car indistinguishable from a twelve-pixel fiddler crab scurrying across the bottom of your screen.
The pace car served at the Caesar's Palace Grand Prix, an actual stop on the Formula 1 circuit for 1981-82. The race, which Nissan officially sponsored both times, took place in the casino parking lot. Along with the Z, the winner also got a trip for two to watch the event in Las Vegas. For those not quite as lucky, second place was a Datsun 200SX SL. Ouch, S110 fans. Check out the real car in the video after the jump and "shift into awesome."
Hat tip to cesariojpn.