2011 was a banner year for Japanese nostalgics in the Hot Wheels lineup with the release of both the hakosuka and kenmeri Nissan Skylines, as well as the BRE Datsun 510 in the Vintage Racing line. We at JNC were proud to have teamed up with Mattel for the hako, and we are very excited to announce that in 2012 this partnership will continue with the Mazda RX-7! 
As you can see, this is no ordinary SA22C, but one flared-out in the Hot Wheels spirit of "speed, power and performance" with an aero kit inspired by the IMSA GTU RX-7 race cars.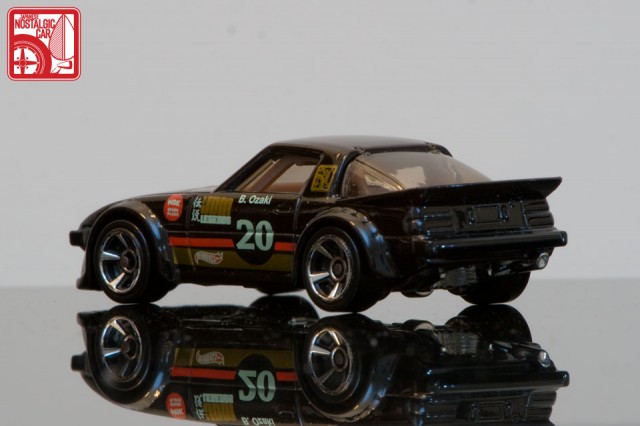 And of course, we are thrilled to see once again the JNC inkan on it, this time in gold on the B-pillar! To coincide with the release of this car a couple months from now, we will be releasing a limited edition gold version of our classic JNC inkan decal.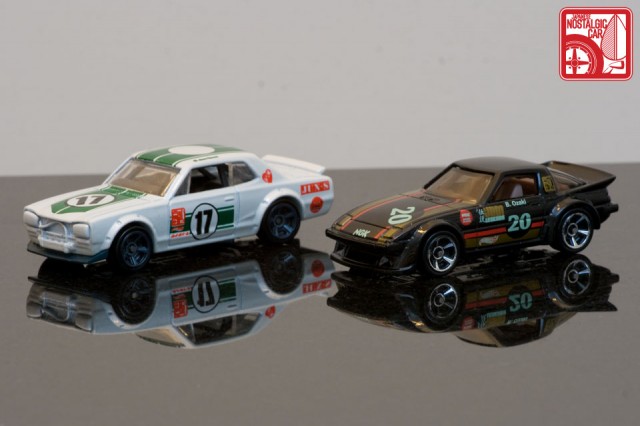 Once again, we have to give a huge domo arigato to Hot Wheels designer Jun Imai for this incredible casting. Mr. Imai was also the one responsible for the hako, kenmeri, and AE86 among many others. He is really our advocate at Mattel, pushing for the inclusion of old school Japanese cars in the Hot Wheels lineup. The name on the car, B. Ozaki, belongs to Brandon Ozaki, who works in Mattel's painting group and owns a widebody RX-7 himself. His son's initials are also B. Ozaki and was born on the 20th, hence the #20 on the door.
We just received these samples of the RX-7 fresh off the assembly line in Malaysia, which means the car will show up in stores in a couple months. It looks pretty bitchin' next to the hako, don't it? Remember, spread the word and buy as many as you see, so the head honchos at Mattel will approve more.