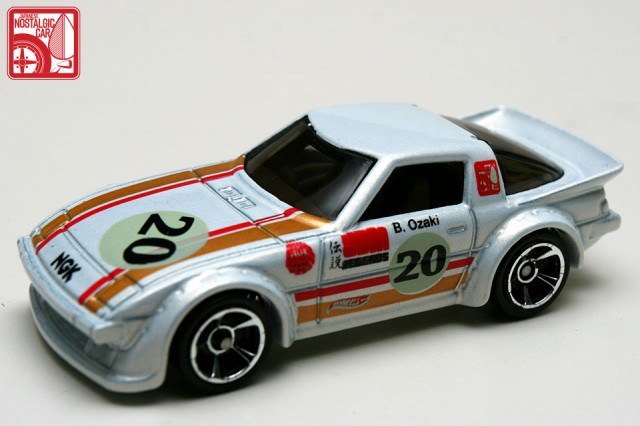 Sorry to do this to you guys, but there is now a third Hot Wheels Mazda RX-7 to be look out for, and it's a beauty. The latest recolor is an ultra-Japanese pearl white with our JNC inkan in classic red on the B-pillar! But this is no ordinary Hot Wheels car.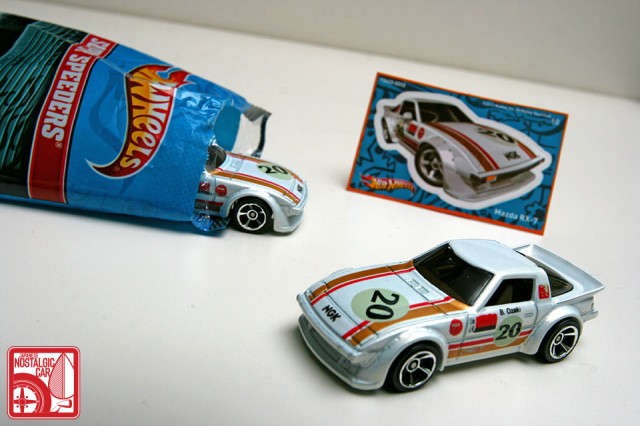 It's part of a special set called Super Speeders, which come in a mystery pack available only at Kroger's (and their Ralph's subsidiary) grocery stores. Fear not, the mystery packs have a tiny window in the corner, so you can ID the RX-7 without buying the store's entire stock. Each package also comes with a sticker of the car itself.
The white RX-7 rounds out the trio of colors nicely, with black and gold being the first, blue and orange being the second.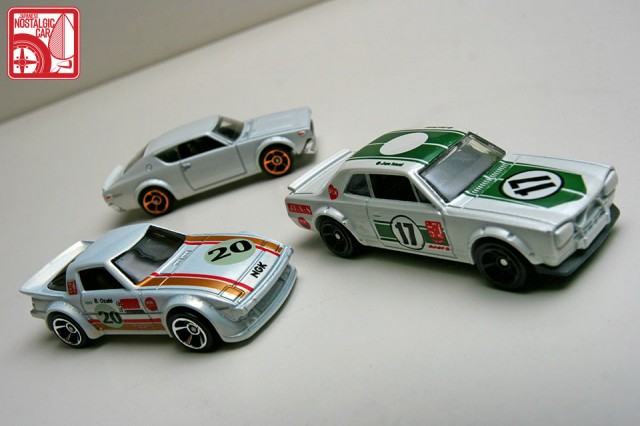 The new RX-7 also fits perfectly with the other Hot Wheels JDM classics in gleaming shiro.
And there's more exciting news. We just confirmed that Jun Imai, the designer of these incredible little cars, will be at our JNC booth at the Japanese Classic Car Show, so bring your Hot Wheels for him to autograph!
This epic Hot Wheels creator has been championing the cars we love, and his work includes the Toyota AE86 Corolla, Datsun 510, hakosuka Skyline, kenmeri Skyline, Mazda RX-7, and the Mad Manga zokusha.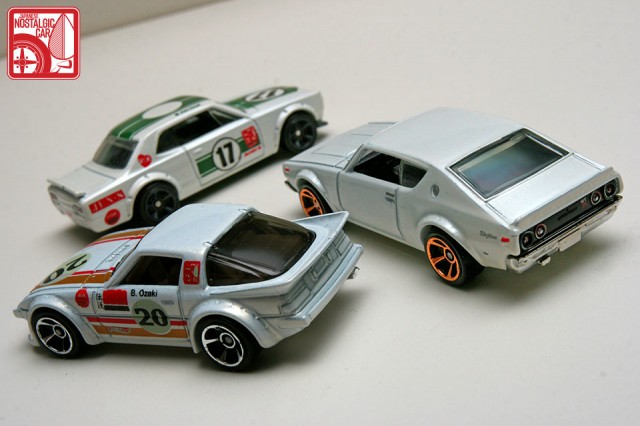 We will have some of these cars available at the show, but stocks are limited to whatever we happen to find while shopping. Mark your calendars!