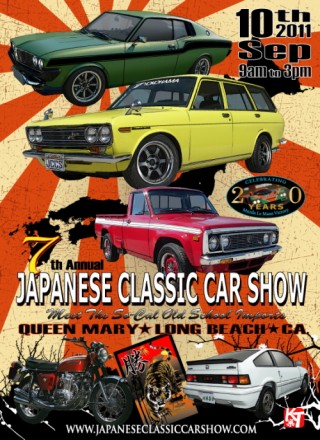 Kyuusha fans, it's that time again. Registration has opened for the 2011 Japanese Classic Car Show! It's the biggest, coolest, most diverse gathering of vintage Japanese cars on the continent.
In addition to all the vintage Datsuns, Toyotas, Mazdas, Hondas and more, this year, the organizers have opened a vintage motorcycle class as well.
You can save 10% by registering before August 01, and it's first come first serve, so be sure to get your ride in early.
The rest of you, mark your calendars for September 10, 2011 and see you at Long Beach. You won't want to miss this one!