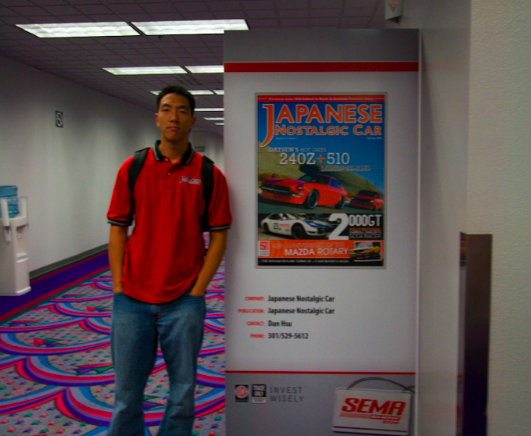 We're here in Las Vegas for the SEMA Show, trying to spread the word about JNC. There are so many magazines out here, but we're the only one devoted to old school Japanese cars! So far the response is pretty good, but unfortunately J-tin at the biggest automotive show on Earth is still few and far in between. We've spotted a few goodies that will be posted on later though.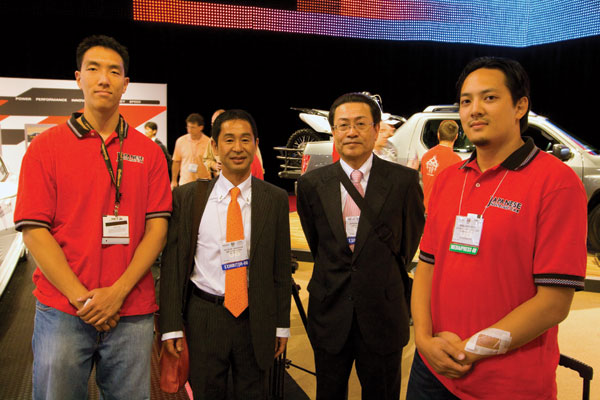 In the meantime, here's a picture of us holding court with the Drift King, Keiichi Tsuchiya! This is probably not often said about Tsuchiya-san because he's always in a racing suit, but this man is a sharp dresser. We gave him some copies of JNC and he seemed surprised when he saw the coverage of the New Year Meeting, like he had never heard of it before. Maybe something was lost in translation. It was an honor to meet him, and we hope he likes the magazine!
We also saw Kazunori Yamauchi, creator of the Gran Turismo series, walk by but didn't get a chance to meet him.