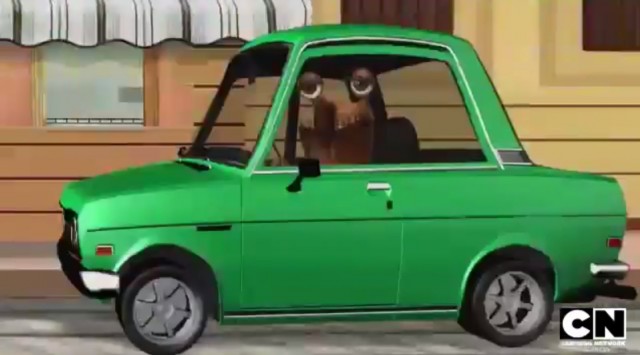 A couple of months ago we were alerted to the presence of a hakosuka  Skyline in an episode of Cartoon Network's Adventure Time. It appears that the artists are back with another nostalgic Nissan, this time in the form of a Datsun 510. 
It's only in this video parodying Pokemon and the upcoming Monsters University for a split second. Catch it if you can.
Thanks to artferrer for the tip!