The Camry. Much derided punching bag for self-respecting car enthusiasts. Scapegoat for all the world's automotive ills, its clueless drivers, and the decline of automotive culture as we know it. Where would we be without it? 
Toyota USA is celebrating 30 years of the front-wheeled wonder and its eleventh straight year as the best-darn-selling car in America. Added together, that's over 10 million units. Park them bumper to bumper and they would circumnavigate the earth with enough left over to cross Russia. Perhaps an even more astounding statistic: one out of every five Toyotas sold in the US is a Camry.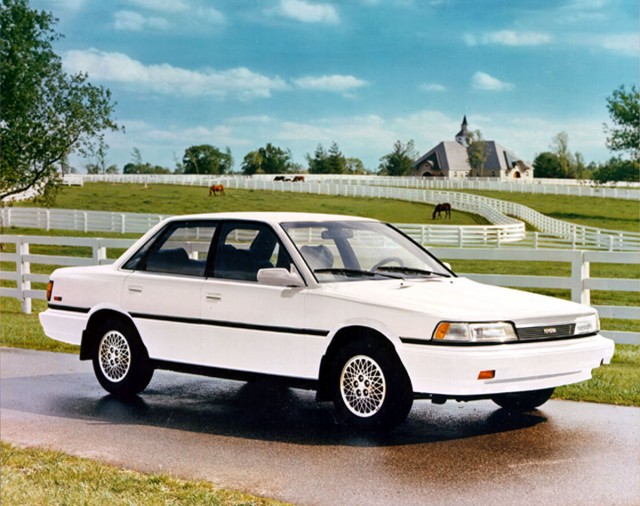 That makes it as American as baseball pie. Go to Japan and you'll see about as many Camrys as you would hakosuka Skylines in the wild. It's not sold at all in Europe. It's ranked as having the highest amount of American-sourced content by the US government. And perhaps most 'Murrican of all, it runs in NASCAR.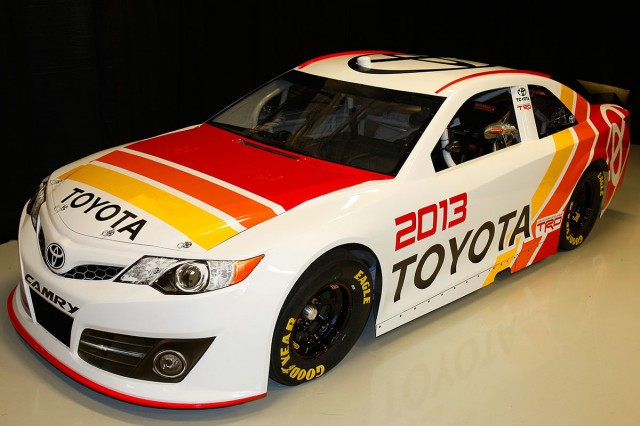 The Camry was created during Toyota's Great FF Reformation of the mid-80s. In America, it replaced the FR Corona as Toyota's mid-sizer in 1983 (though the Corona also switched to FF and continued to be sold in Japan). From Day One it was promptly condemned as an appliance on wheels, but buyers were swayed by its no-nonsense approach to good, honest transportation.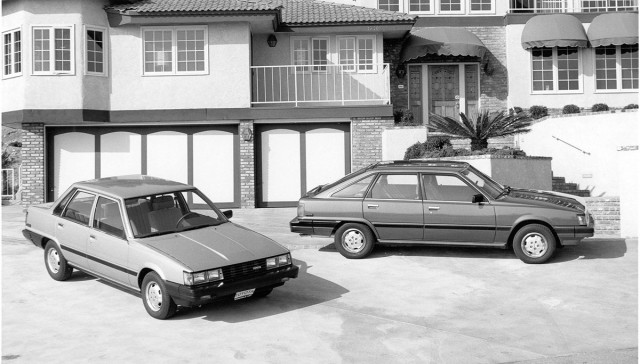 In turn, that appeal made it one of the fattest, fertile-ist golden egg laying geese ever imagined by man. It earned billions for Toyota, money which the company then spends on projects like the Scion FR-S, Fuji Speedway, and the gigantic Toyota Automobile Museum in Nagakute. Without the Camry, there'd be no Lexus LFA, for which Toyota takes a loss on every supercar sold.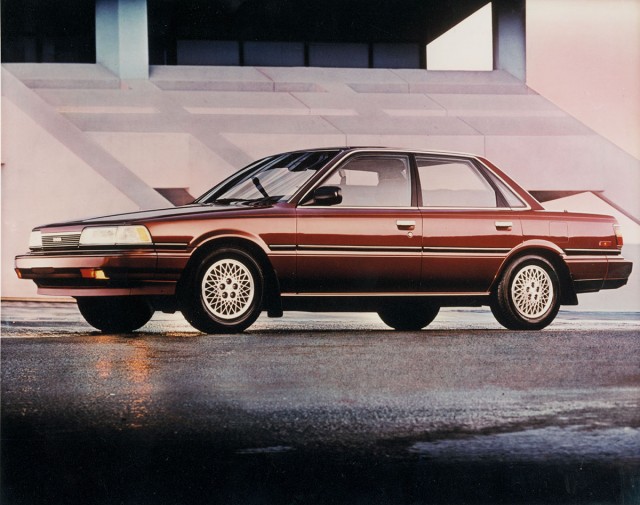 Here in Los Angeles, you can still see 25-year-old Camrys scooting around on a regular basis. Nearly two thirds of all Camrys sold, about 6.4 million, are still on the road. They are apocalypse-proof. Sure, as enthusiasts we'd rather get behind the wheel of a 4AG-powered screamer or one a monster turbocharged Toyota straight-six. But let's face it. If your mother asks you which car she should buy because she doesn't want a death trap, money pit, or something that's going to leave her stranded on the shoulder in a rainstorm, you're going to put her in a Camry.
Gallery: 30 Camrys, 30 Years.

Photos courtesy of Toyota.