So yeah. This is going to take more than a kidney, but there's a one-owner 1967 Toyota 2000GT for sale. Not only that, but this one of 62 sold in the US is a yakuza special because it's Number 88, and as you may know Japanese crime syndicates love both the number 8 and LHD cars. With the recent disasters in Japan it may be an inopportune time to put this car on the market, but then again, if the yakuza has over half a million US dollars just sitting around for massive undisclosed aid shipments to the Tohoku region, maybe they can spring $650,000 for Japan's O.G. supercar.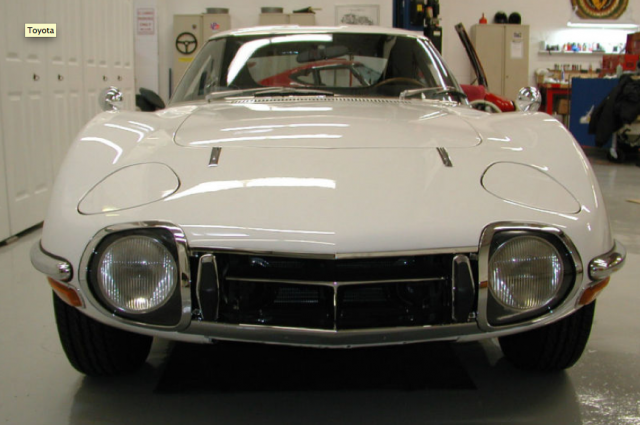 This car was originally sold in St. Louis, and restored by Maine Line Exotics, the 2000GT specialists that we visited for JNC Vol. 01's profile on the Shelby SCCA racer.  As you can see in the background, they have more than one 2000GT in the stable, and are one of the premier American experts on these vehicles.

Beautiful rosewood interior and twin-cam M-series motor courtesy of Yamaha.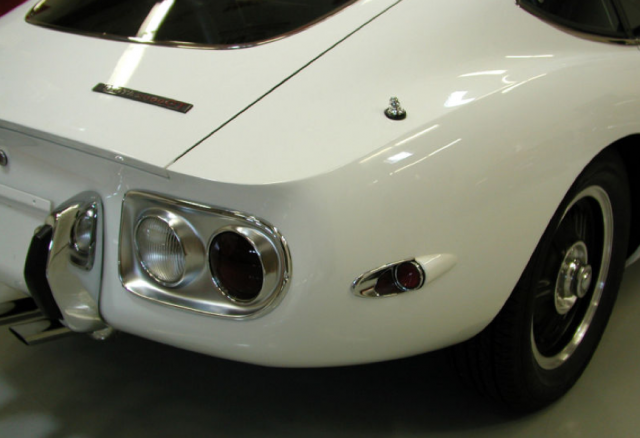 This sale of this car has spread across the web, and while most articles have finally gotten the designer — Satoru Nozaki — correct, Jaguar E-type comparisons still abound. Does this look like the E-type to you? Hell no. It's perhaps the most beautiful rear end this side of Jennifer Lopez.
[eBay] Hat tip to Joji.