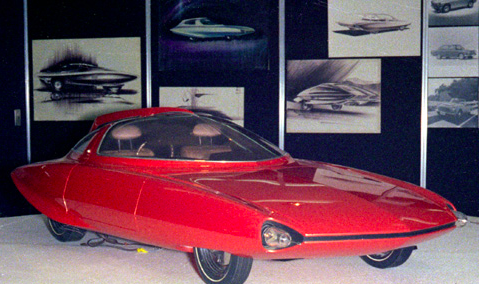 With all the news of the Tokyo Motor Show last week, we thought we'd start a contest to see who can recognize this concept (Hint: It was never built). The winner will receive a Wonda Choro-Q Hakosuka Skyline GT-R (sans coffee) from our outing to Japan last spring. By the way, we still have the Import Bible T-shirt Contest going on until November 12.
UPDATE: New contest rules apply, so send your answers to the feedback address at the very bottom of the page (literally, the very bottom, below the comments) with the subject "JNC CONTEST" and we'll pick a winner out of all the correct answers at random. Contest ends 11:59 Pacific Time Nov 5.
Another photo after the jump.