heres the lowdown
the car
my 1985 toyota corolla rwd.
so i wanted to build a better track car than my fwd civic. light, fast and rwd
i got back my trusty but slow ae86 corolla
next step
remove the exotic and pretty 4cyl toyota mill and replace it with the venerable f20c engine out of the s2000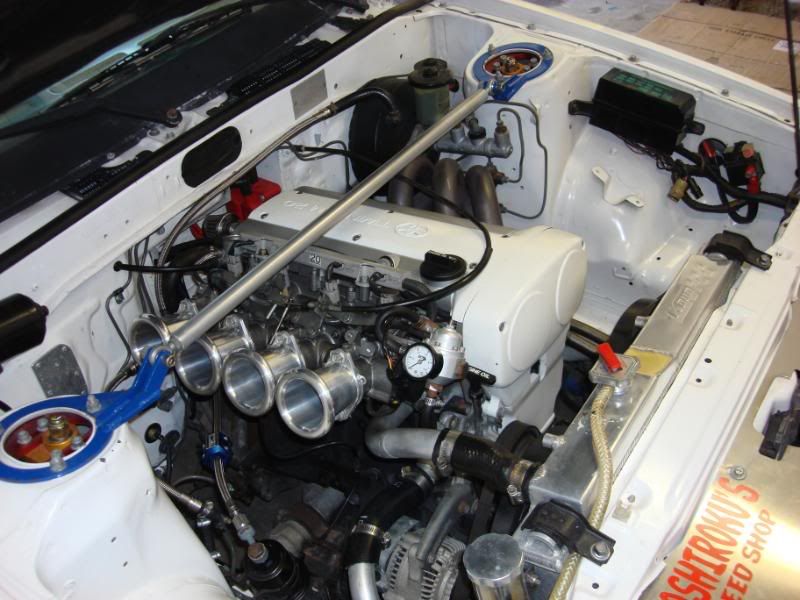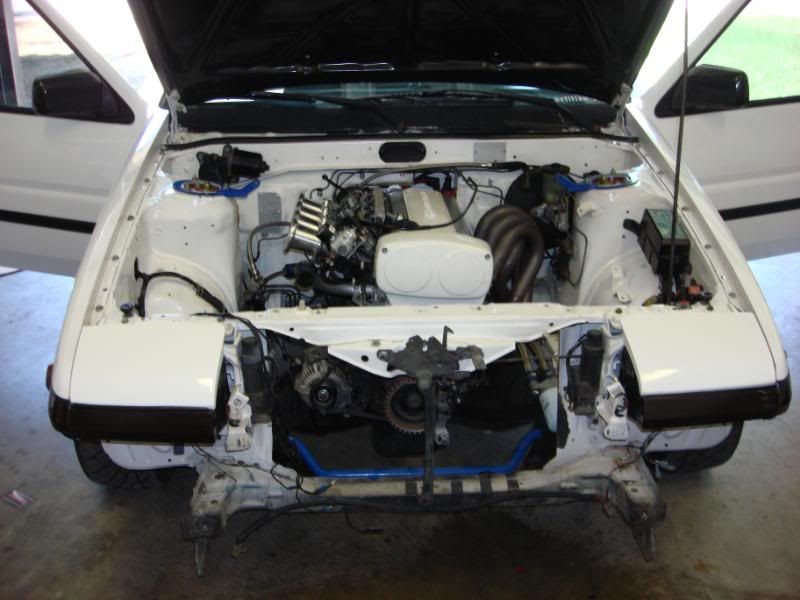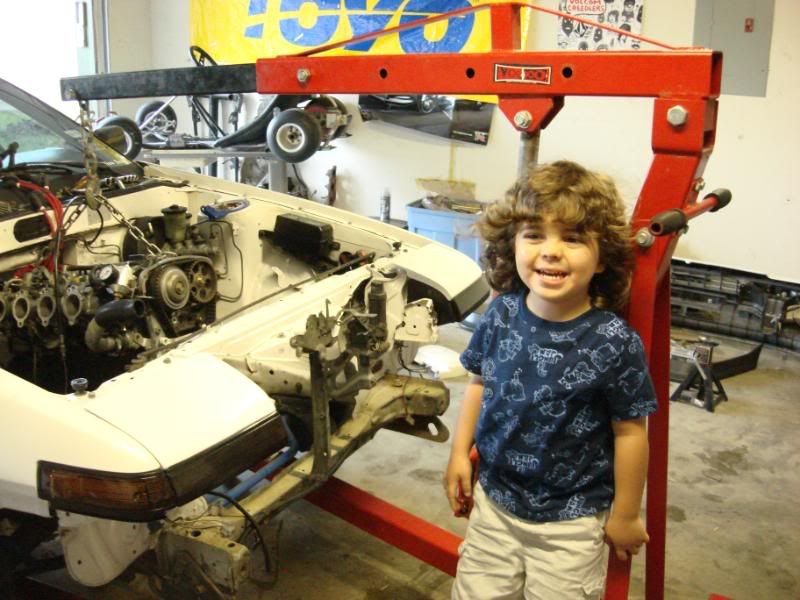 heres what you can do with child labor laws...ill be back son im gonna get a cup of coffee...pull that motor for me real quick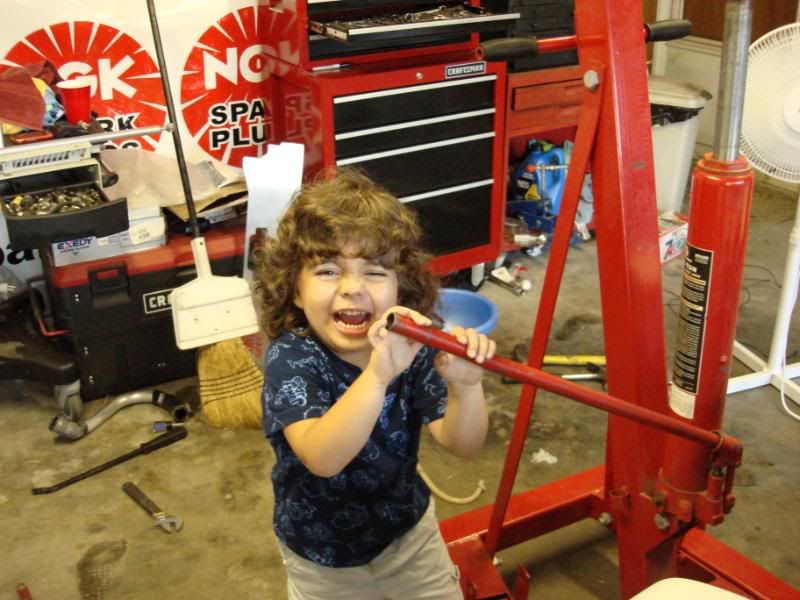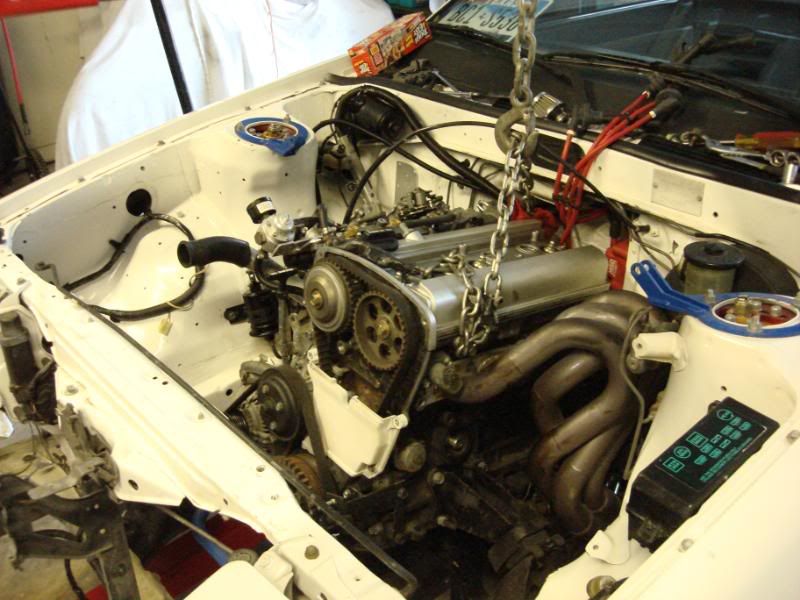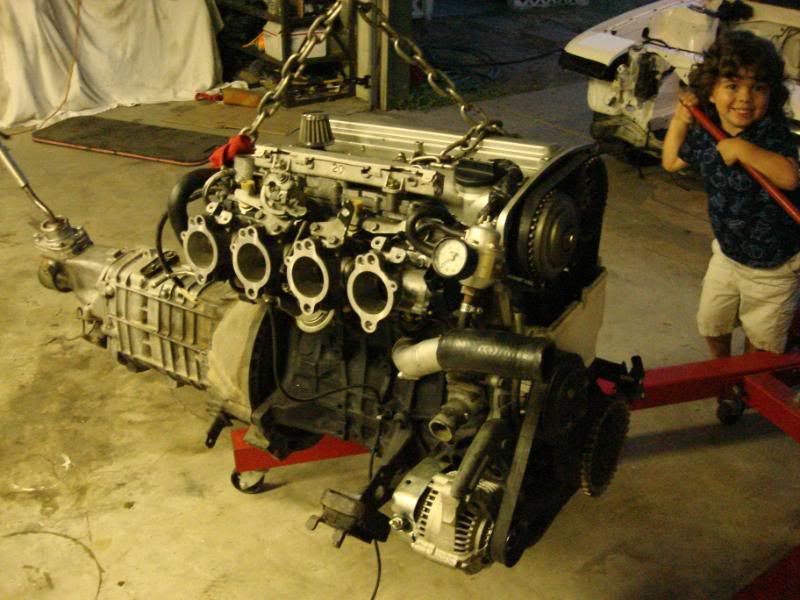 damn good job son!!!!
so now i start prepping the engine bay for the new motor
pull everything out and prepare for the little wire tuck action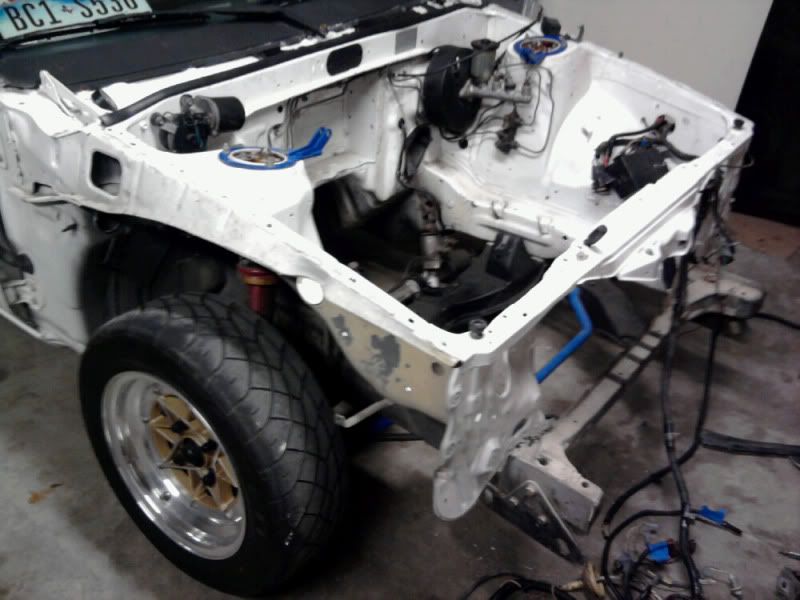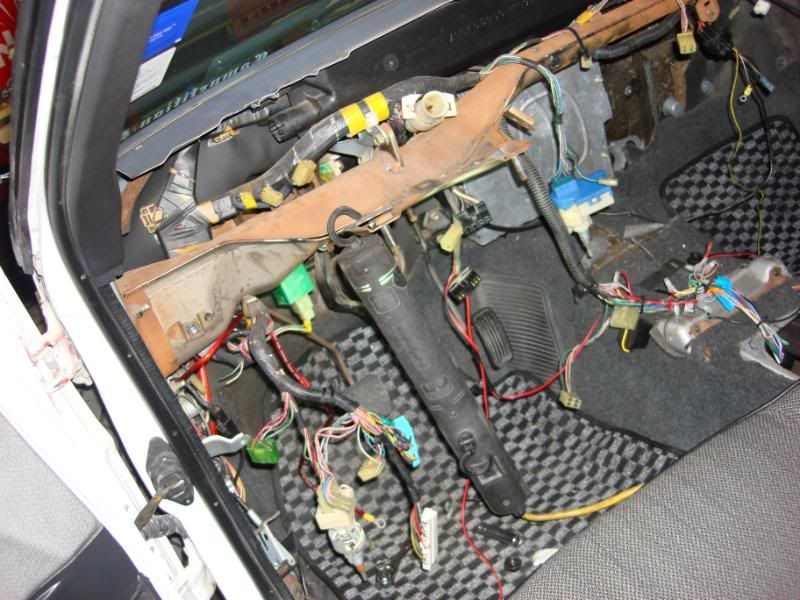 cut a notch too run the wires around the radiator support
relocate the junction block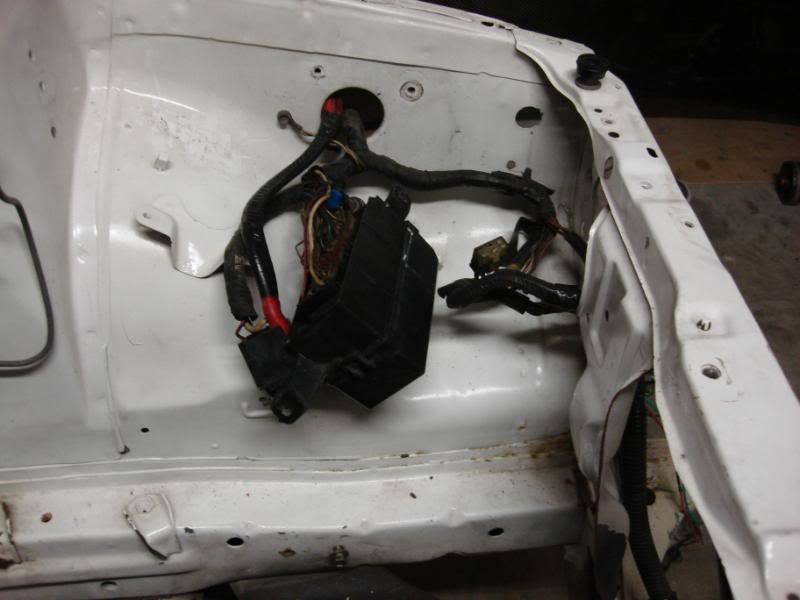 this is what i hope will be th only real visible wiring under the hood..ii like to keep this block under the hood for accsess to the main power cable that runs to the relocated battery in the rear...so i can clamp on to a 12v source if needed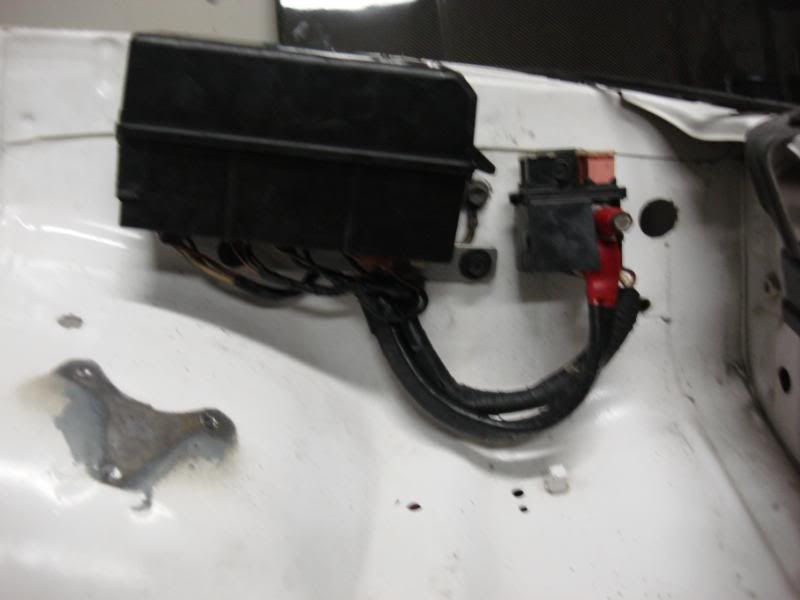 well now its time to work on smoothing up some of the unwanted clutter and welding up holes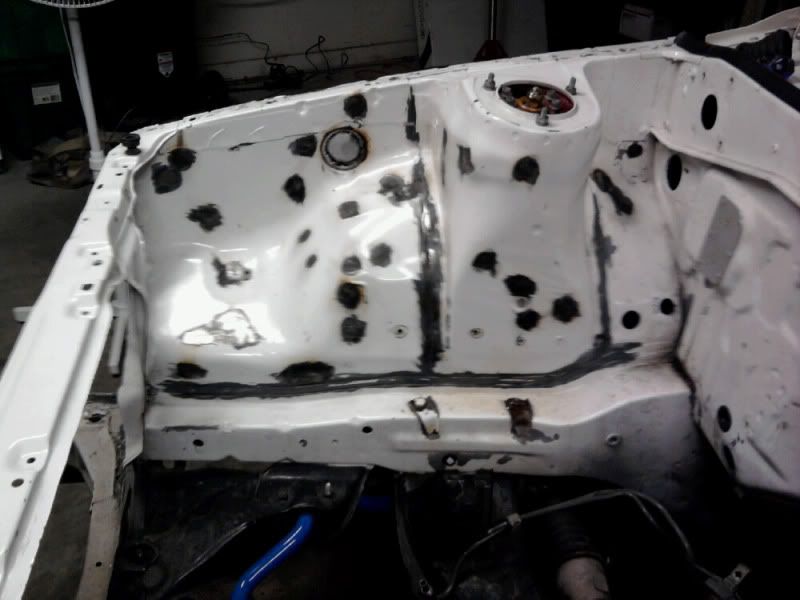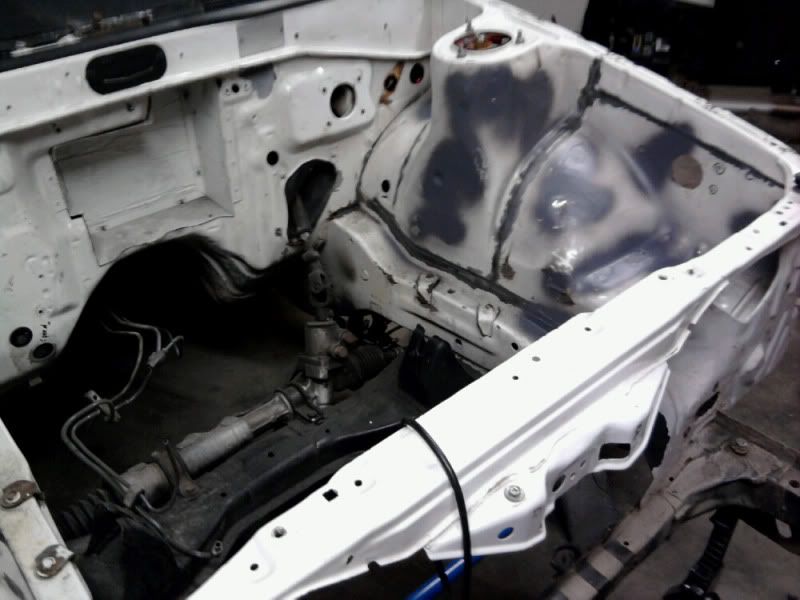 i know not very exciting but a good segway to the manual rack conversion!!!!
85 mr2 rack conversion is a viable option for better steering and less space taken up under the hood which as you'll soon find out was pretty important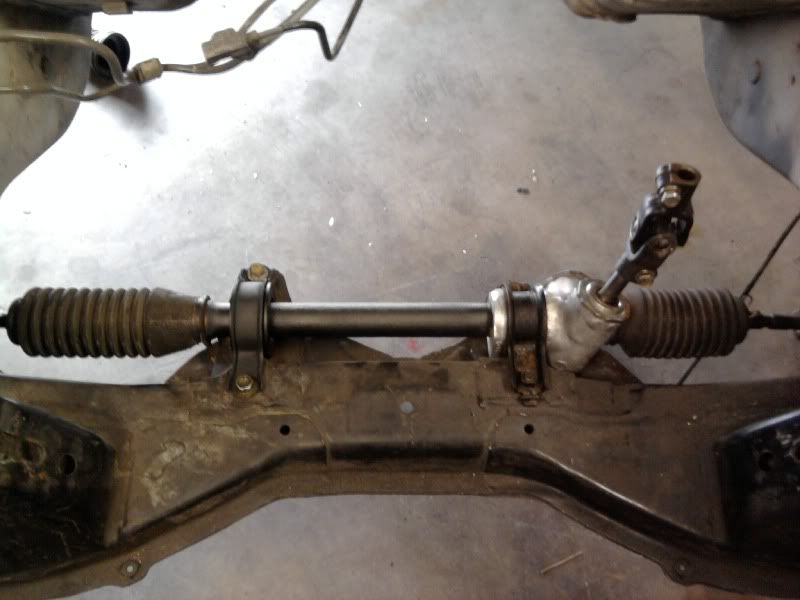 clean and tidy
bulky and well worn power unit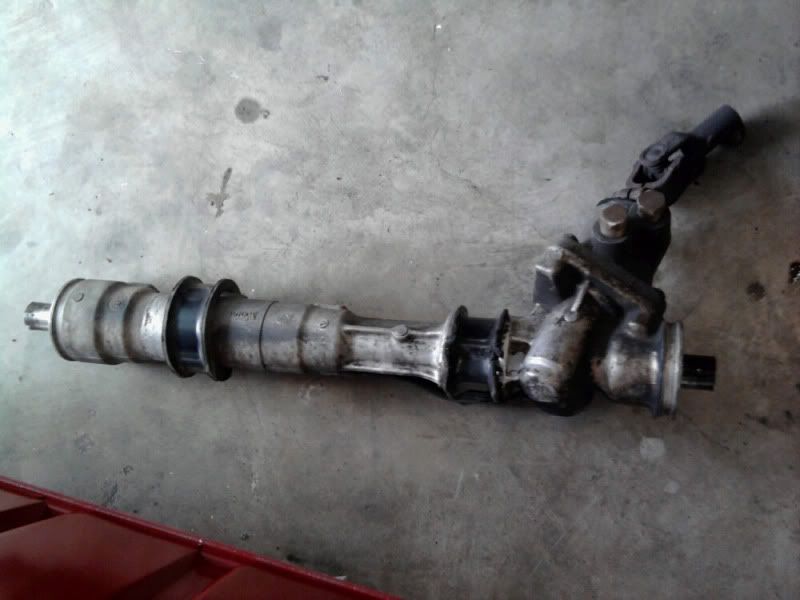 had to use the u-joint from the mr2 and extended the mid shaft from the column a few inches since i spaced the whole front subframe 1.75inches to accomodate the taller engine
ok so heres where things get twisted, as it turns out the good deal i had on a full swap here local fell through....so as im hunting for another engine i start to realize that the budget i had originally envisioned was a little off since the cheapest i could find a low milage driveline was about $4000...ouch, not counting mount kit $625. and all the other bits like the gauge cluster and exhaust ect.....
so i did some research and pulled the trigger on a 1uzfe
all aluminum 6bolt main 4.0litre TOYOTA!!! v8 available from the ls400 and sc400 sedans and coupes..why??? price thats why, i bought a running wreck from oklahoma with just 100,000 on the clock for a grand...
now i found cheaper ones in running cars for 800 all day on craigslist with more miles but i wanted a 95 model year engine....lighter rods and 10.4 compression factory rated 265hp and 280lb ft of torque
and it ran just lovely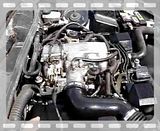 yeah so how hard can this be right....its such a tiny v8???
uhhh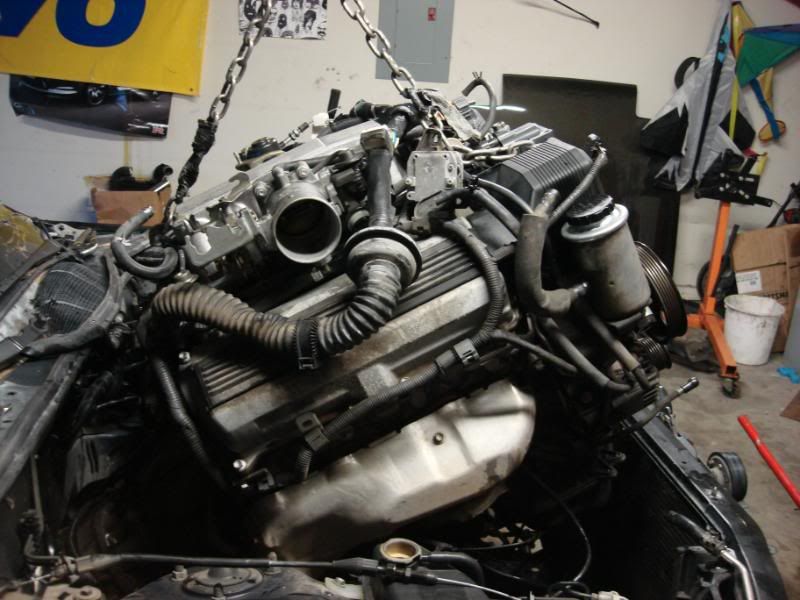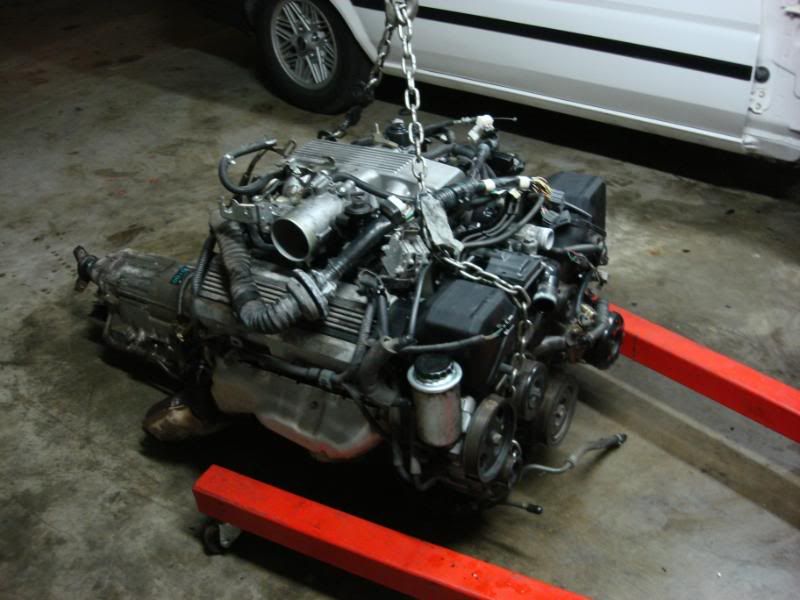 okay so its a litter bigger now that i got it out of the 20ft long lexus!!!
a little scrubbing of the new mill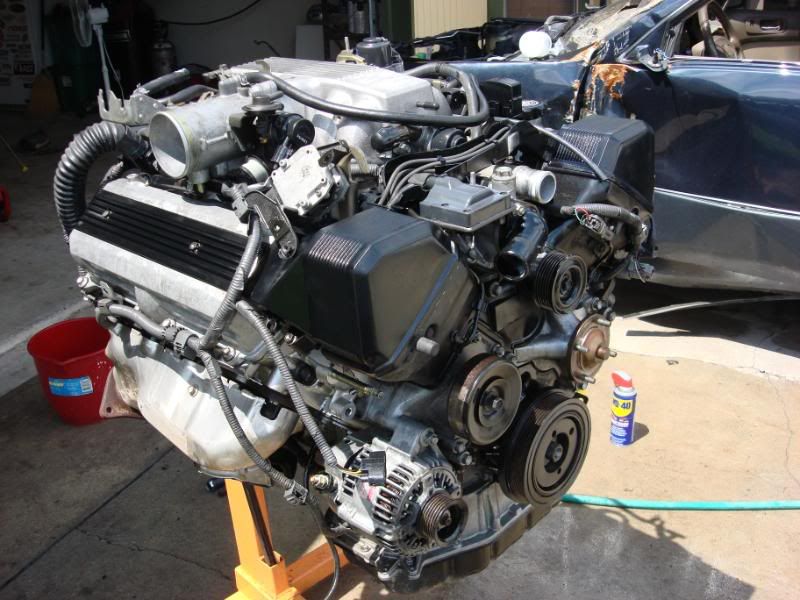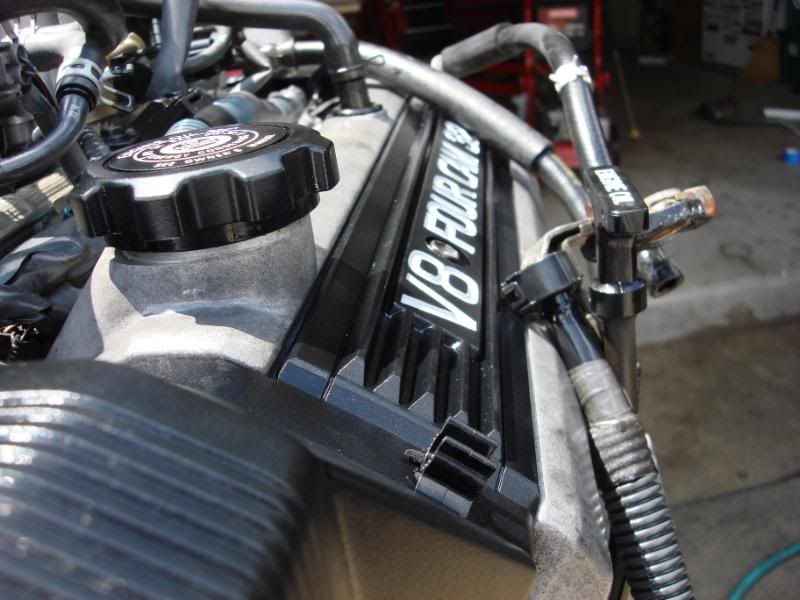 oohhhh shiny
well lets just see if it fits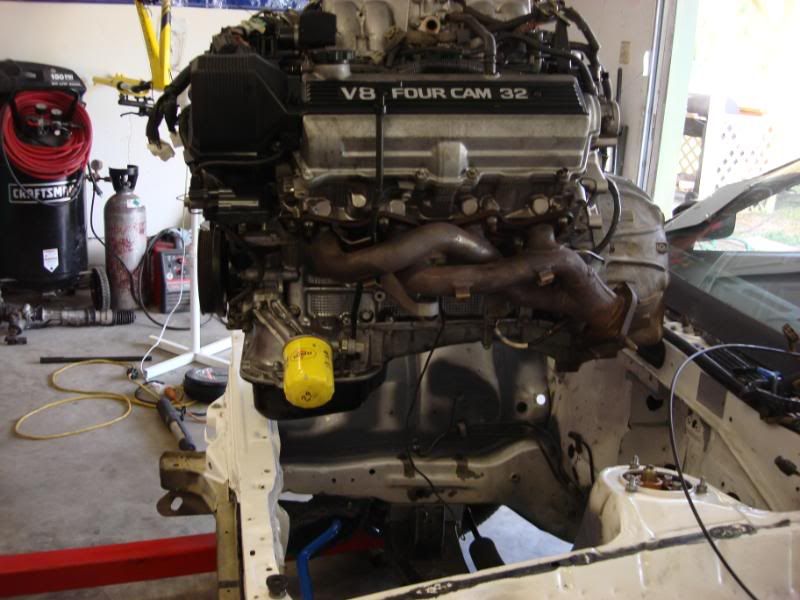 hmmmmmmmmm okay
well it looked good on paper........wheres my sawzall damnitt!!!!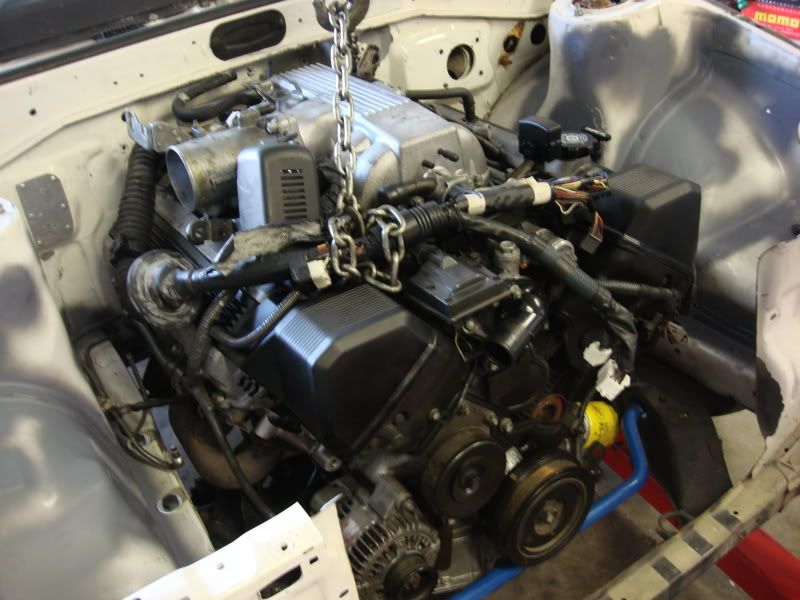 oh snap!! it fits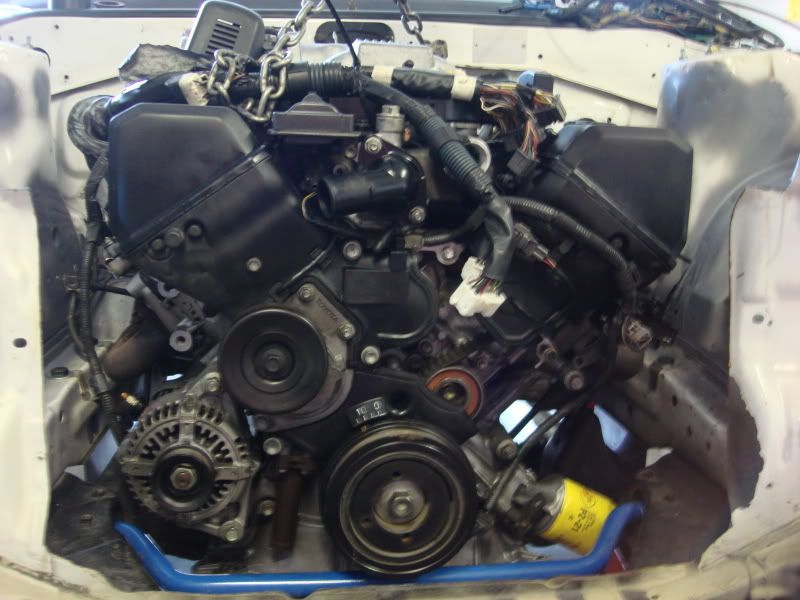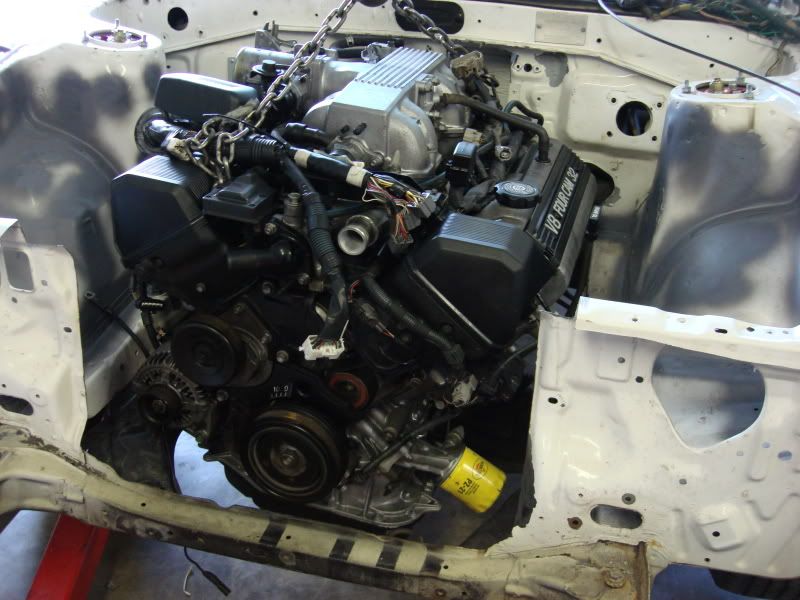 okay so it fits....needs custom headers by my buddy rowdy and ill fab up some motor mounts from cardboard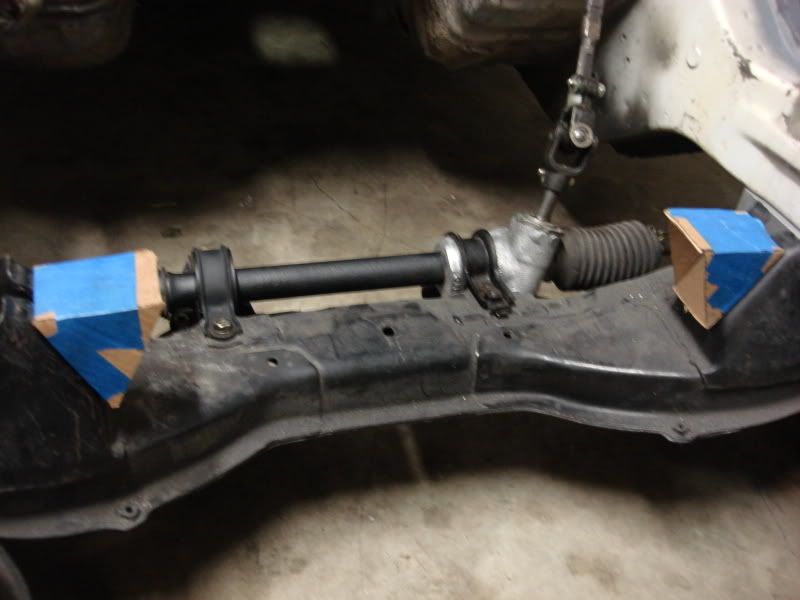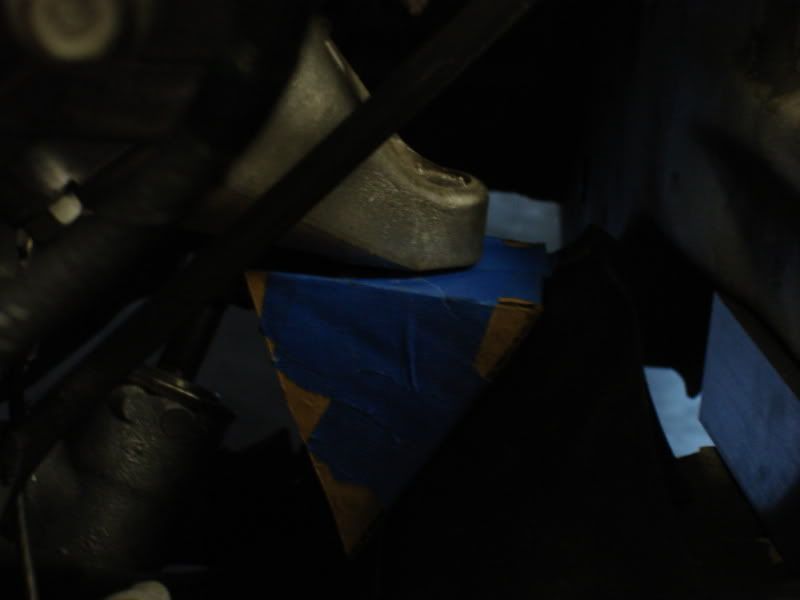 then transfer to metal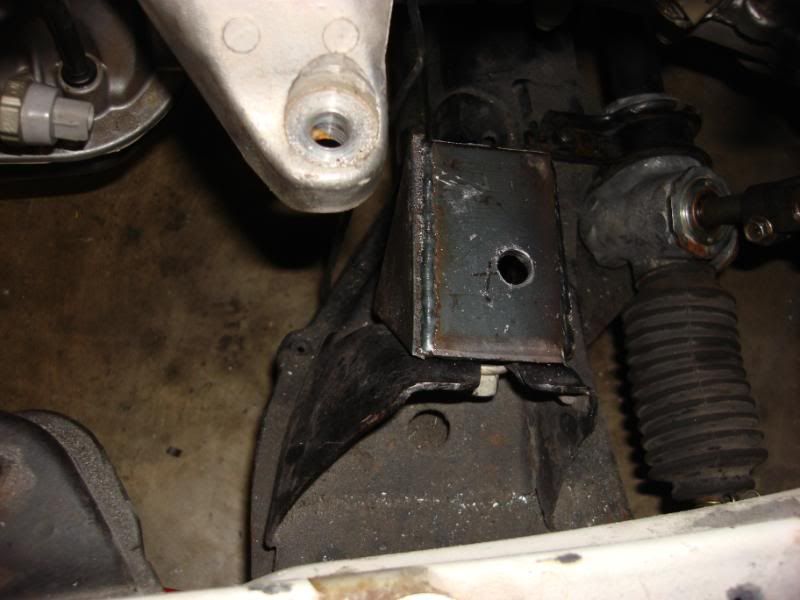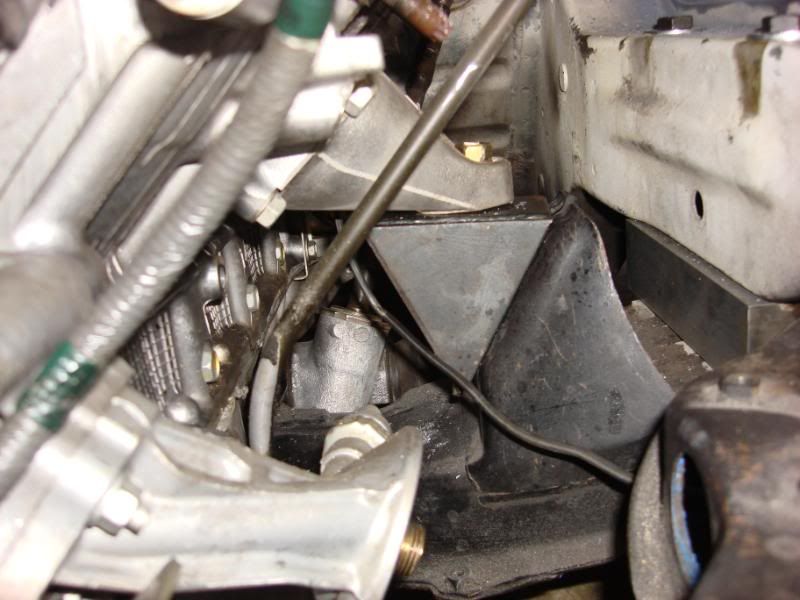 and there it sits till the trans adapter shows up in two more weeks