heres some up dates have posted anything for a while ive been trying to get the car driveable.
heres some pics of the headers ive been working on.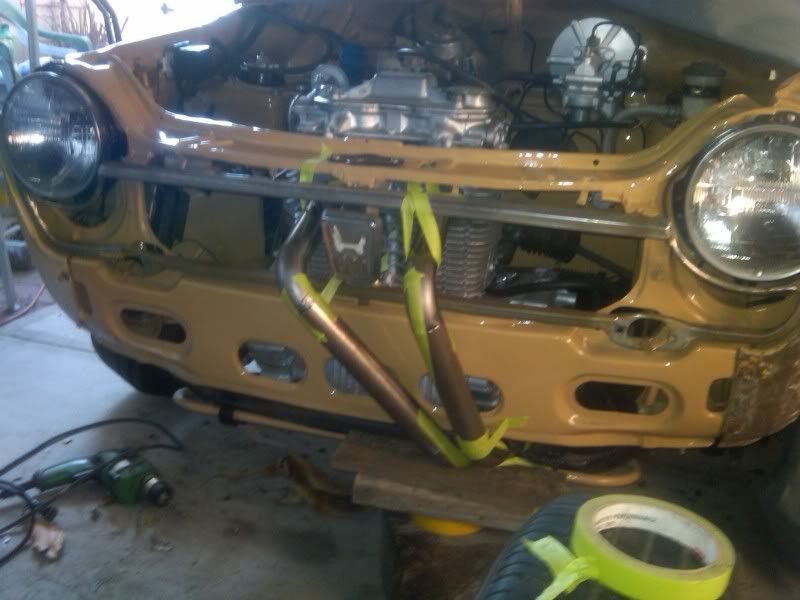 im putting the gas tank back in and putting new fuel lines they where all clogged with old gas that was dried up ill post pics of every thing on soon.