Hi all. I'm new to the forum, so I figured now would be as good of a time as any to show you my car. I picked it up a few weeks ago in upstate NC to replace my 2nd gen 626, which destroyed it's gearbox in a very bad way. It has about 178k, with the stock L24e/4-speed automatic. From what I can gather from all the paperwork, it hasn't seen the road since 2001. It's starts up at a turn of the key (and stays running) on nearly 10 year old gas! Show me how many cars can do that.
Mechanically, the car is very solid. The engine is very smooth, no valve-train noise, leaks, or anything. The transmission also shifted fine in the short time I've driven it. Oil pressure is good. It runs slightly rough at idle due to the old gas and needing a serious tune-up, and the exhaust looks like swiss cheese, but that's all minor stuff.
Cosmetically, it needs a bit more work, but nothing too serious. The paint still shines, but there is rust (as seen in the pics) on the trunk lid, rocker panels, and underneath the bumpers. All of it appears to be surface rust. The original alloys are dirty, but in good shape. The tires are dry-rotted to hell and need to be replaced before it becomes safe to drive.
The upholstery is fine, with the only real damage being the rip down the side of the driver's seat. The center console is missing, the master window switches don't work, and the glovebox is broken. All other switches work fine. The radio, all windows, power antenna/mirrors/door lock, and all gauges work. The brake light switch is stuck, which required me to pull the brake light fuse to keep the battery from draining. If anyone knows where I can get a center console, master window switch, and glovebox door, please let me know.
In the near future, I plan to replace the l24e/auto that's in it now with an l28et/5-speed. I've located a running 280zx with chassis rot for only 400. I may just have to take the guy up on his offer. I also would like a pair of black enkei mesh wheels. If you or anyone you know has a pair, let me know.
I nearly forgot to mention that it does have the "Talking Lady", and she's fully operational =p
Anyways, that's it for now. Thanks for looking, and enjoy the pics.
-Brenden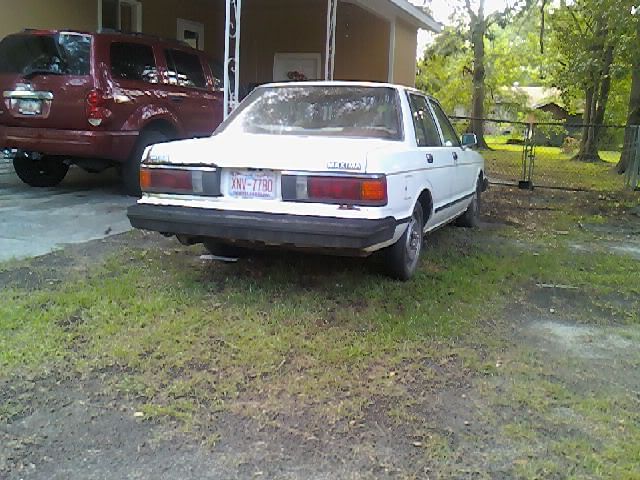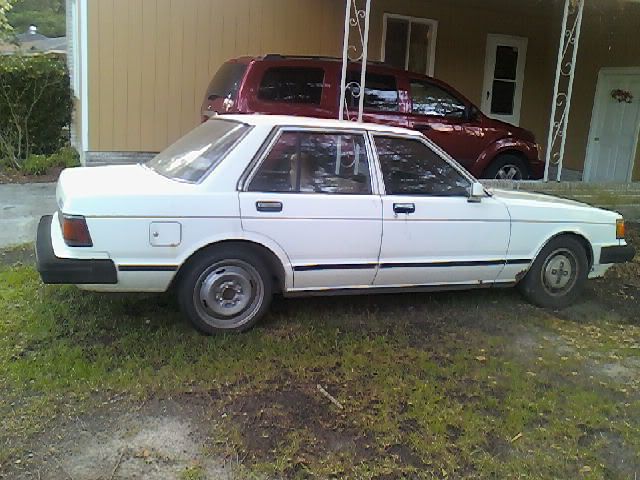 [/img]