Here are some pics of my 240SX coupe. I bought this car in January of 2008 from a friend of a friend. I had been hearing of this car for a few weeks and thought for $1000 any 240SX would have to be very rough. I finally had to see it since it was heading for craigslist and I was surprised to say the least. It had 146k on it when I bought and came with a list of deferred maintenance. The Nissan Service Comm printout shows that she was built on 05/31/90 at Kyushu. It was PDI'd on 08/06/90 at Hampton Nissan (fka Casey Nissan) in Hampton, Va. It was sold on 10/23/90 at Casey Nissan now known as Hampton Nissan.
Since purchasing the car I managed to locate a bunch of new parts from OEM Surplus. New Nissan seat assemblies and a new cassette player to replace the original one that was still in the car. A new rear seat speaker shelf and steering wheel as well as some other pieces came from OEM. Then a whole boatload of parts from the Nissan dealer. New headlight switch and windshield wiper switches. New shift boot and shift lever bushings. A used console lid and new window cranks.
Under the hood new Nissan fan belts, valve cover gasket. New Nissan battery cables and Nissan battery. Distributor cap and rotor, plugs, plug wires. All new heater hoses and radiator hoses. New overflow tank for the radiator and power steering hose. New front hub assemblies to include wheel bearings and new wheel studs. A friend of mine had a pair of TC rods with urethane bushings from his project 240SX. All four calipers and new pads with new rotors and stainless steel brake hoses. Lastly a new cat-back exhaust system. Next up on the list is to replace all of the vacuum hoses with new silicone hoses.
For now the thrust of the project has been to replace all of the worn out peces with stock or better OEM type pieces since this is my daily driver.
Enjoy the pics--
The first weekend after I bought it: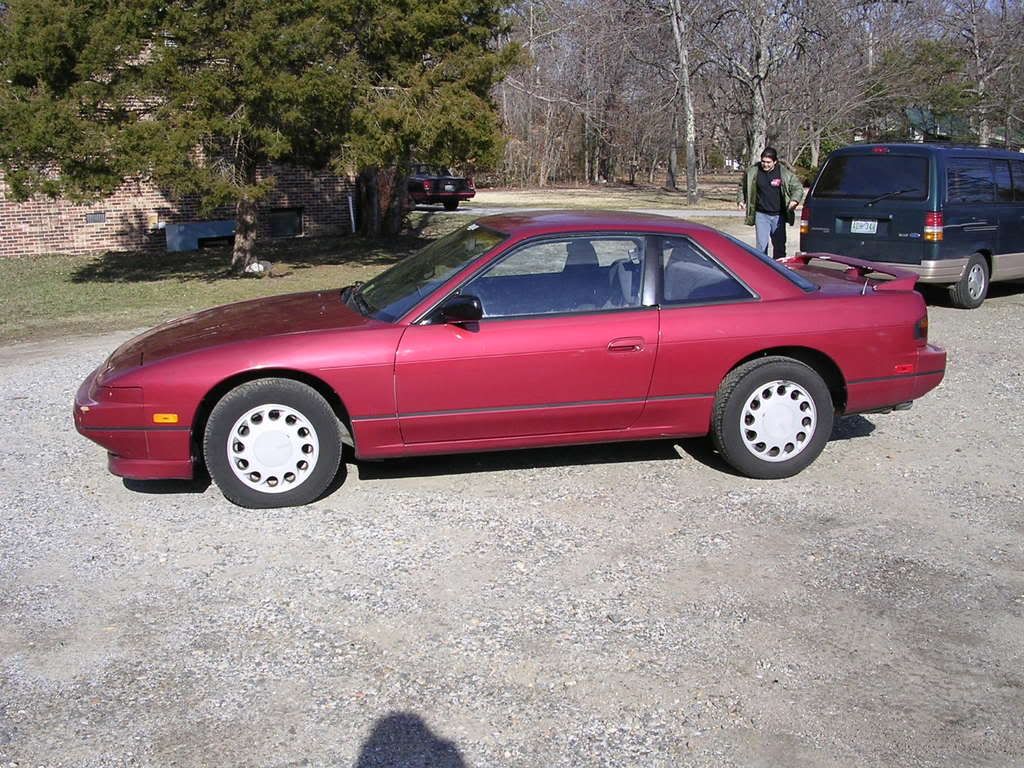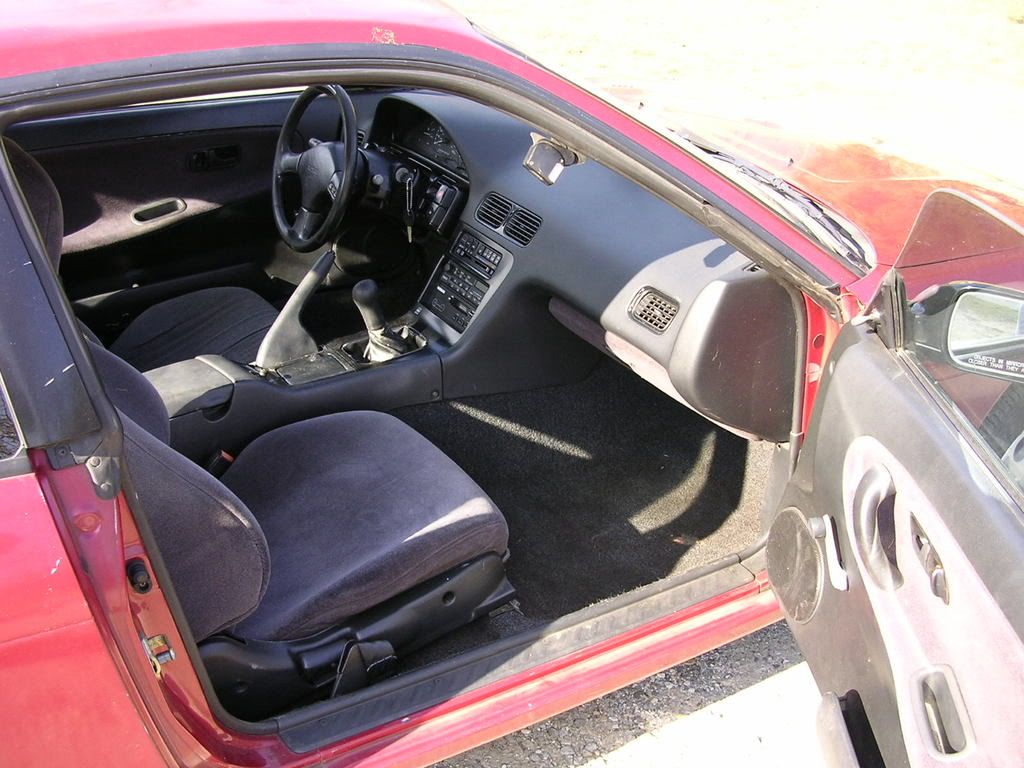 After a year's worth of cleaning and installing new parts...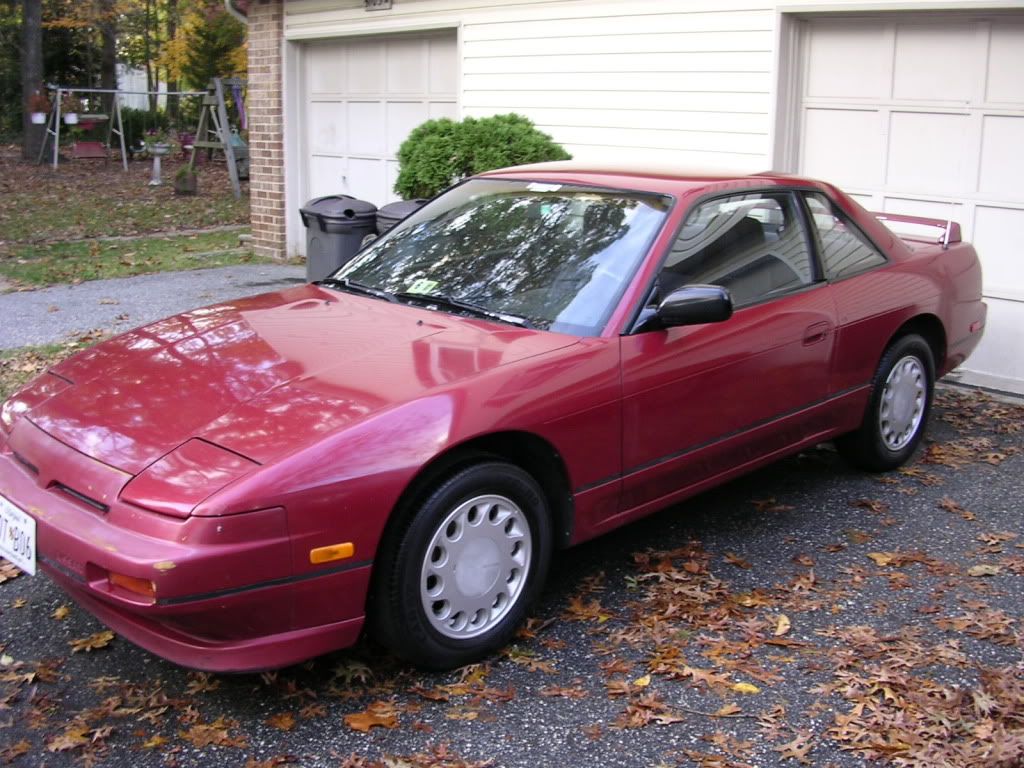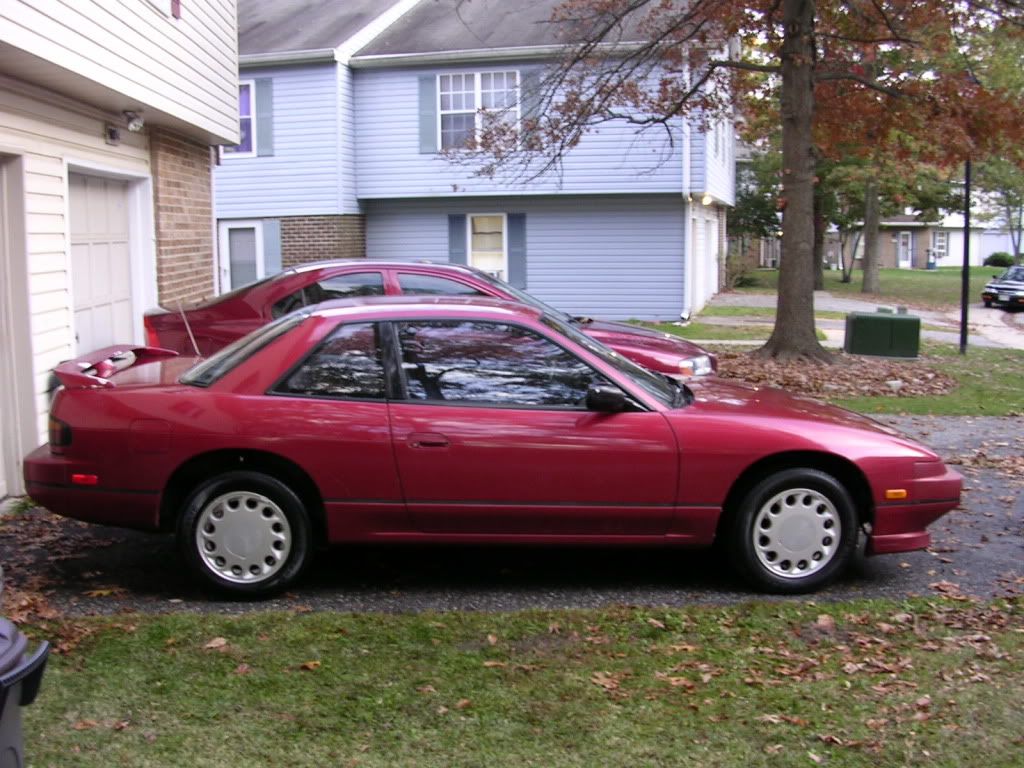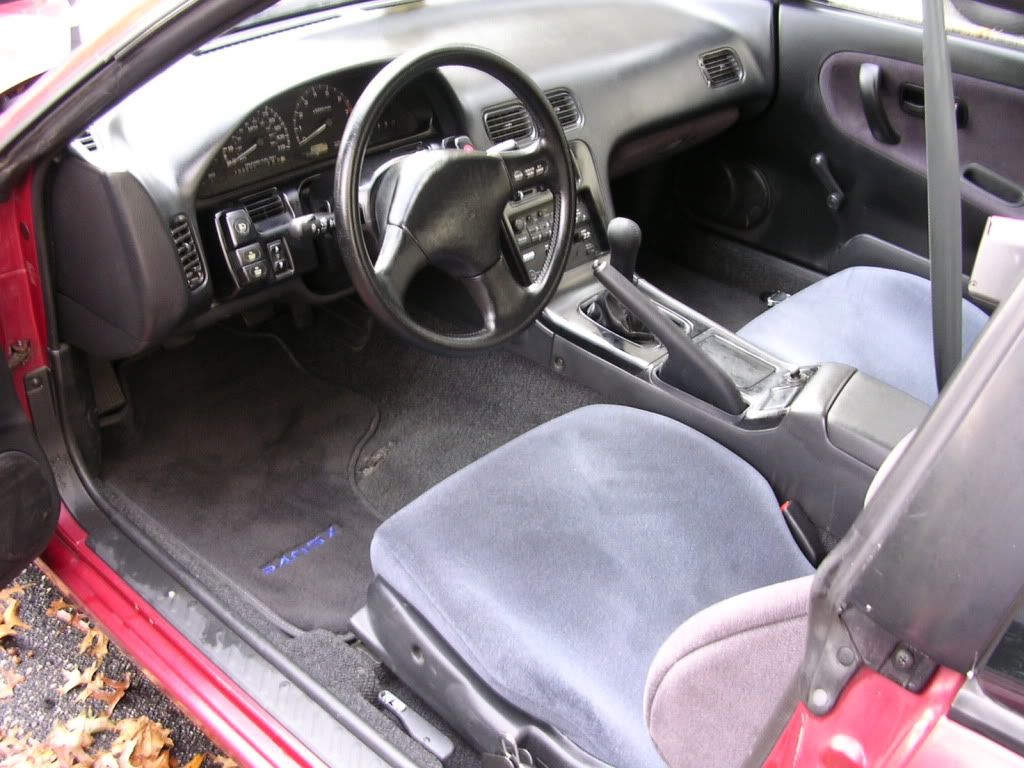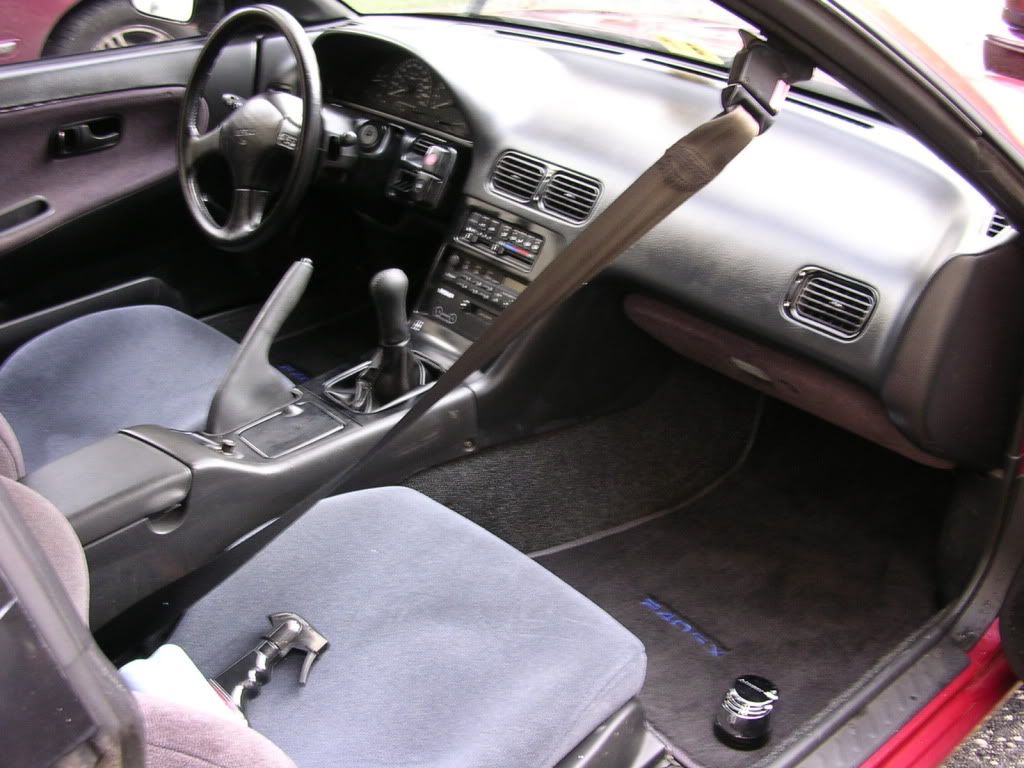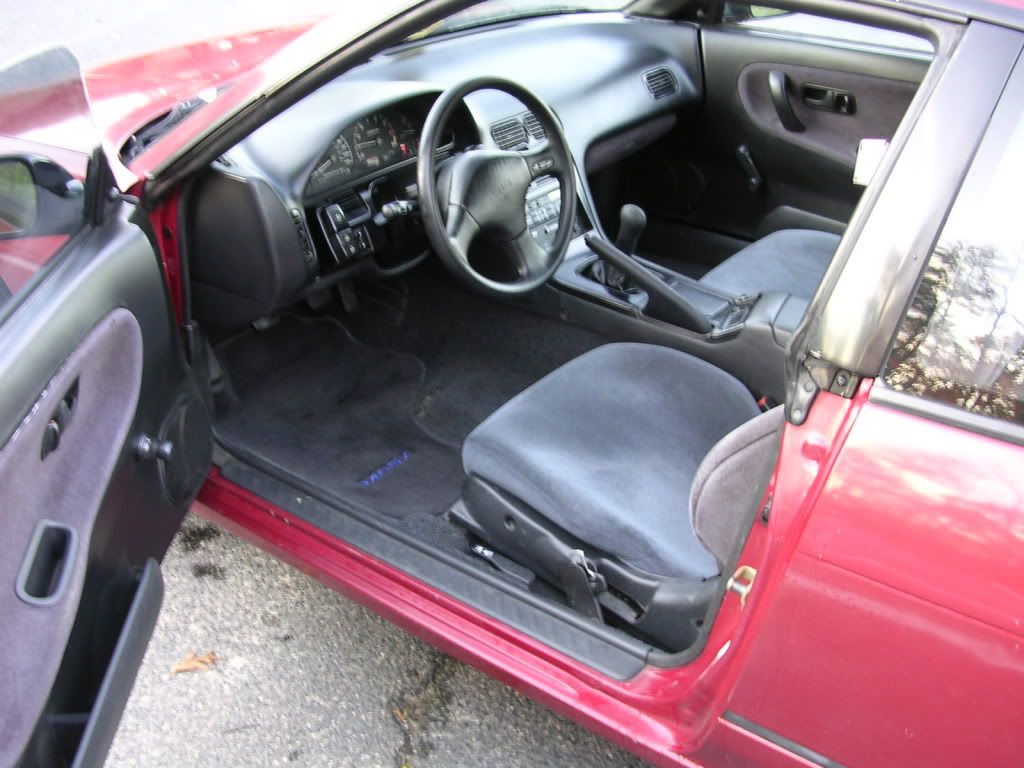 Trial fitting some Enkei 92's 15x7 zero offset with junk 225/50/15's...