well i got my "Iron mask" bonnet fitted up today im doing paint on the whole car once iv finished getting it up to scratch so there for iv painted the bonnet black
picture looked good like this i thought??
as for wheels iv decided to go with these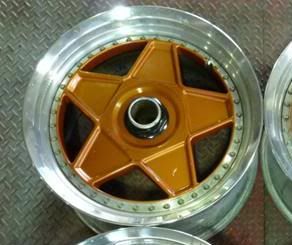 im going to paint the centers black or charcoal i think ??
anyway ill keep updating on the rest of the work i do to for those who are interested
cheers
Marc