As I have mentioned elsewhere, my race car came to an untimely demise when it had an intimate moment with the track. it was a serious "blue-green" moment, and luckily no major injuries occurred.
The search for a new car began a little over a year ago but after a couple of cars that promised to be good and weren't, I was willing to wait a little longer.
Found one a few months ago interstate, and then got a mate to fit the full cage before i got it. The cage was never an option, but i went full rather than half. The cage saved my husbands noggin. Whilst I joke never let your other half race your car, I like most gals am not well over 6ft tall- he is.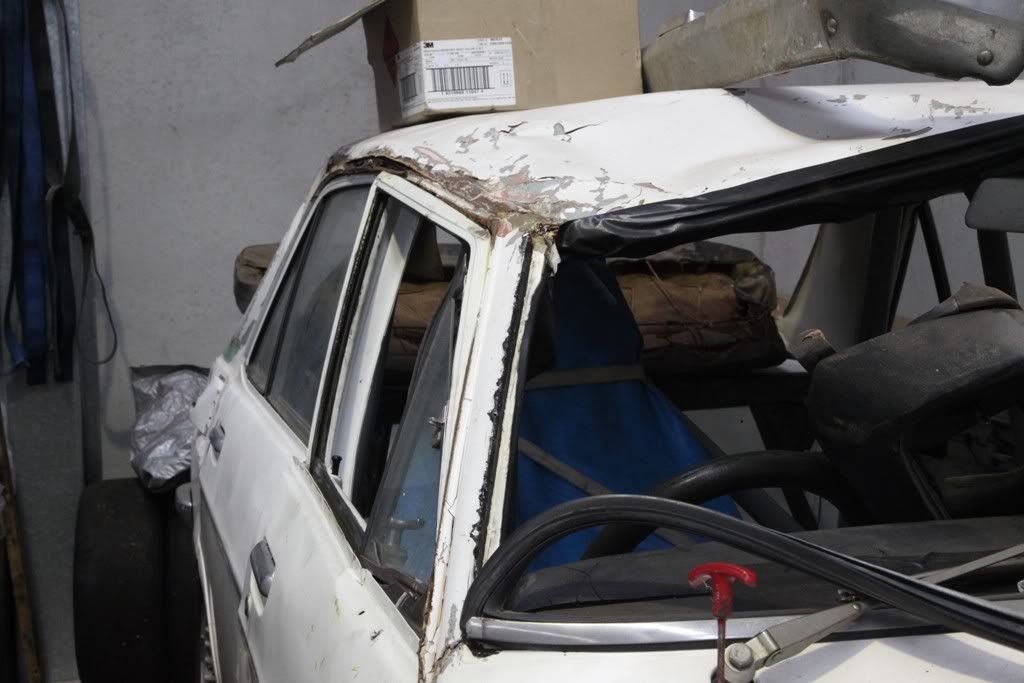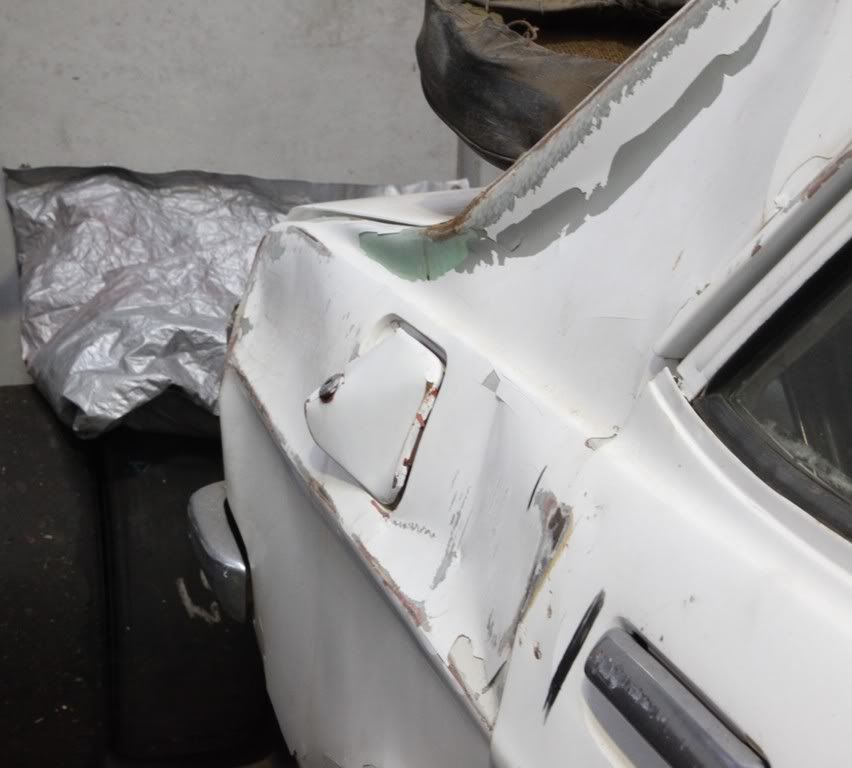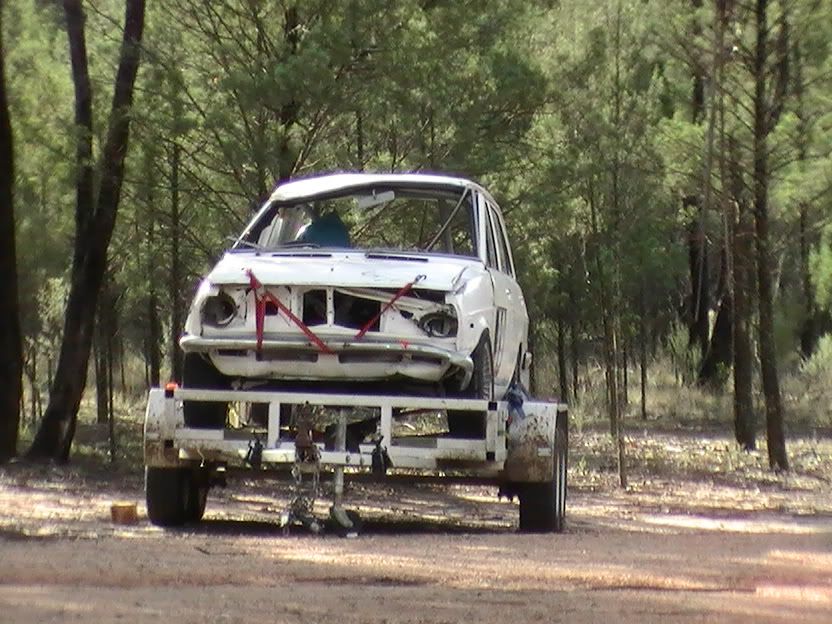 So, new one came down about a month ago, and with the recent purchase of my Prince, it's sat in the corner for long enough.....
mate's impromptu advertising banner- seriously if you are in newcastle (or anywhere - I am 1000 kms away) Premier Exhaust and Automotive do awesome work .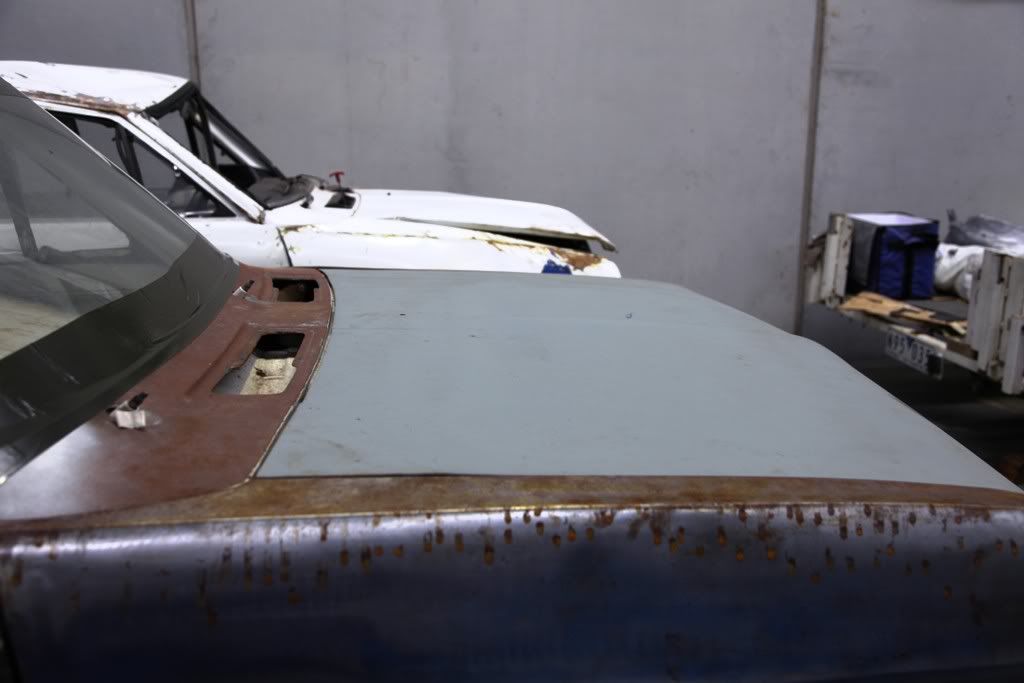 The body itself is good overall. With no bog on it, you can see what needs to be done. The guy who owned said the guy he got it off had done a lot of work, and he warned about the botchy half-baked attempt to fix the rust and have a crack at flaring the guards - which we get to. Inside is in undercoat, ready for my painter to do his thing.................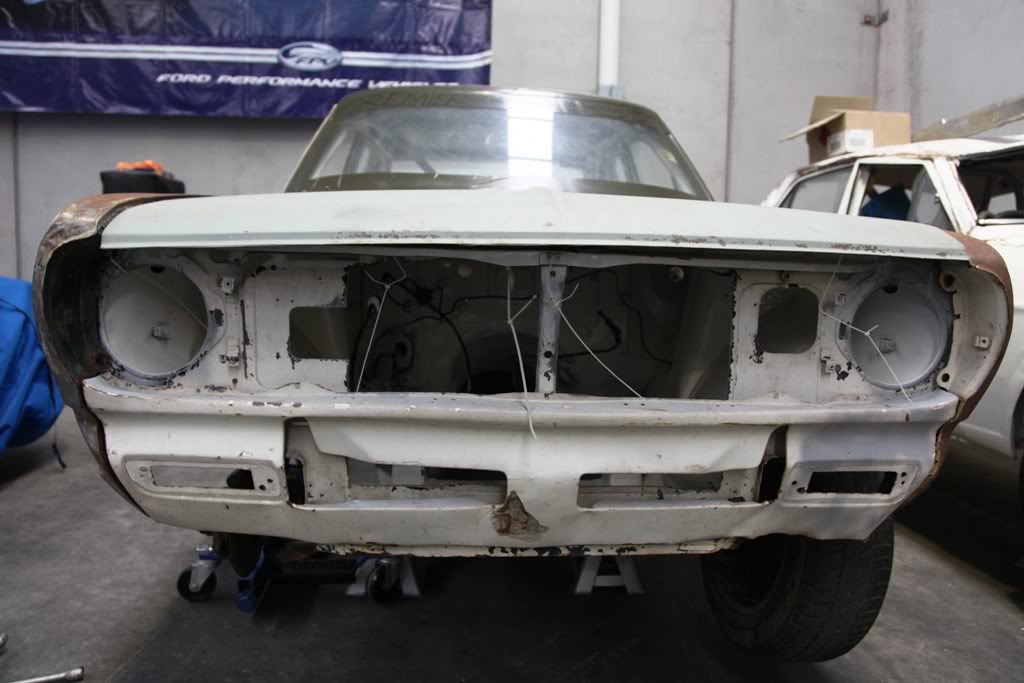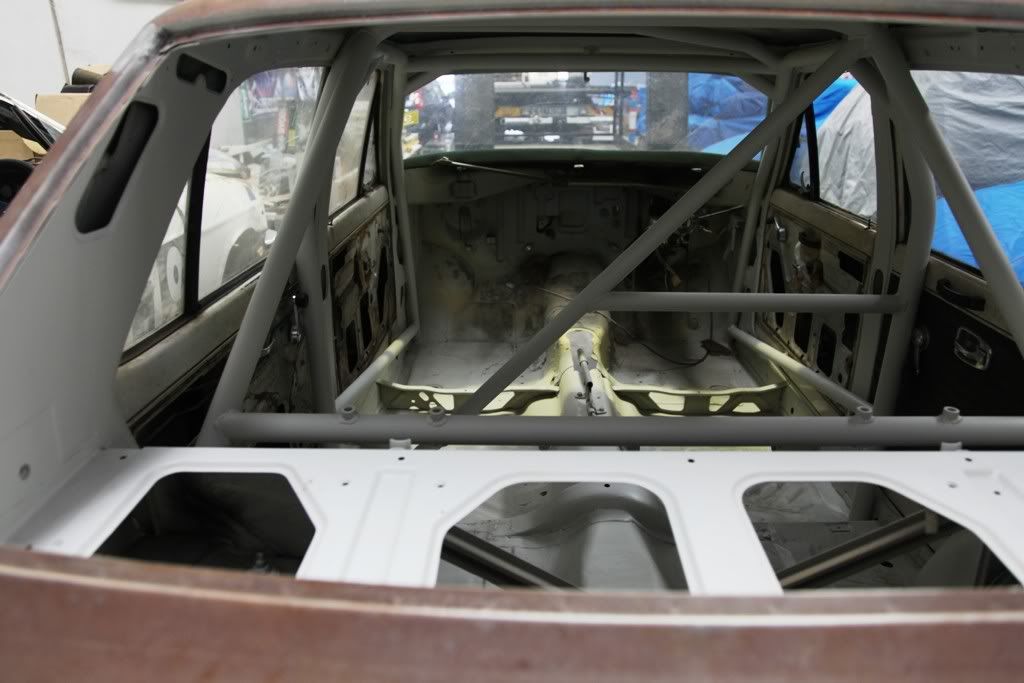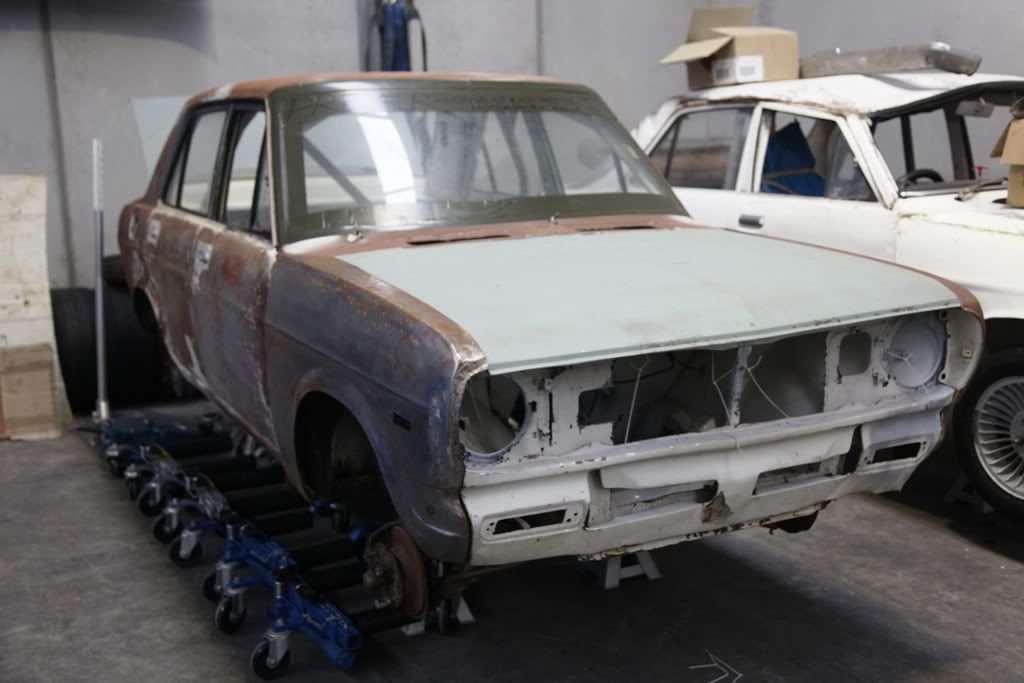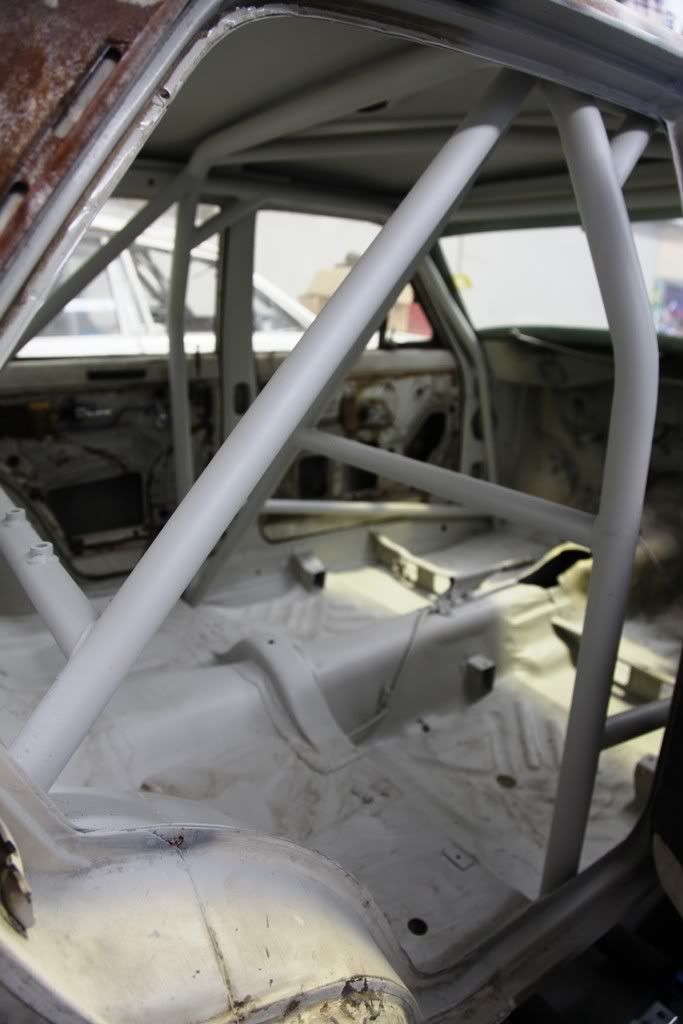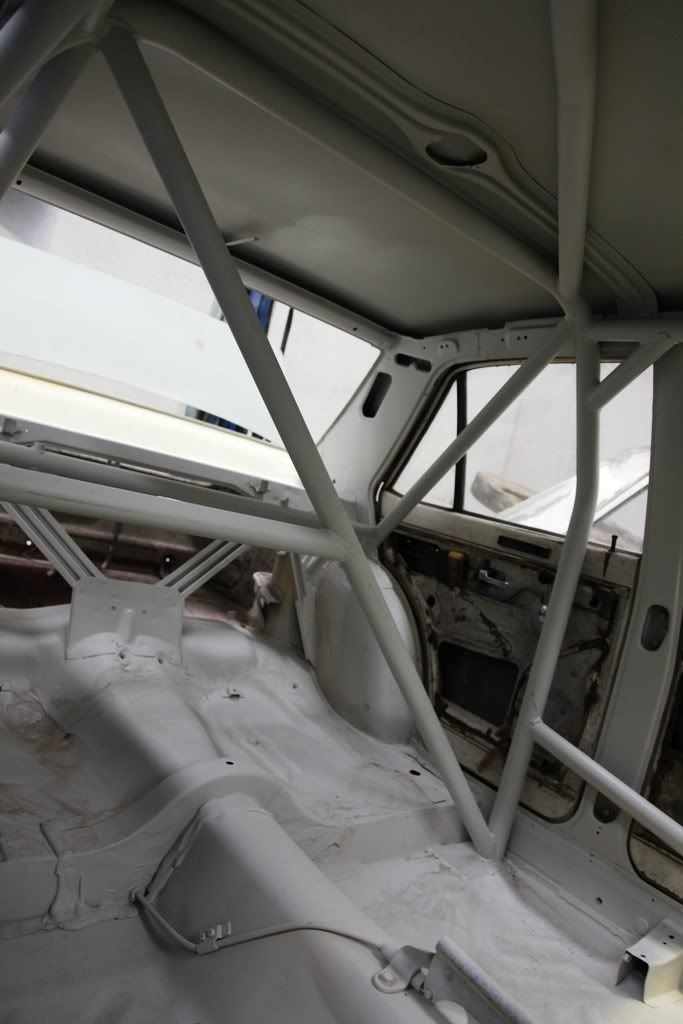 Someone has hacked the tunnel so will need to fix that.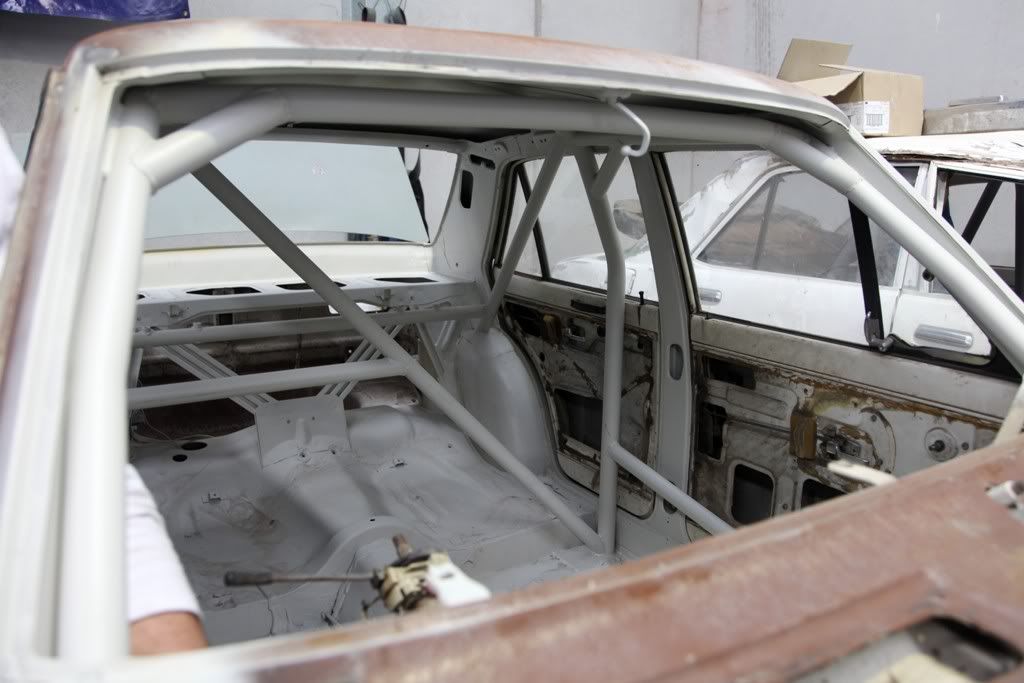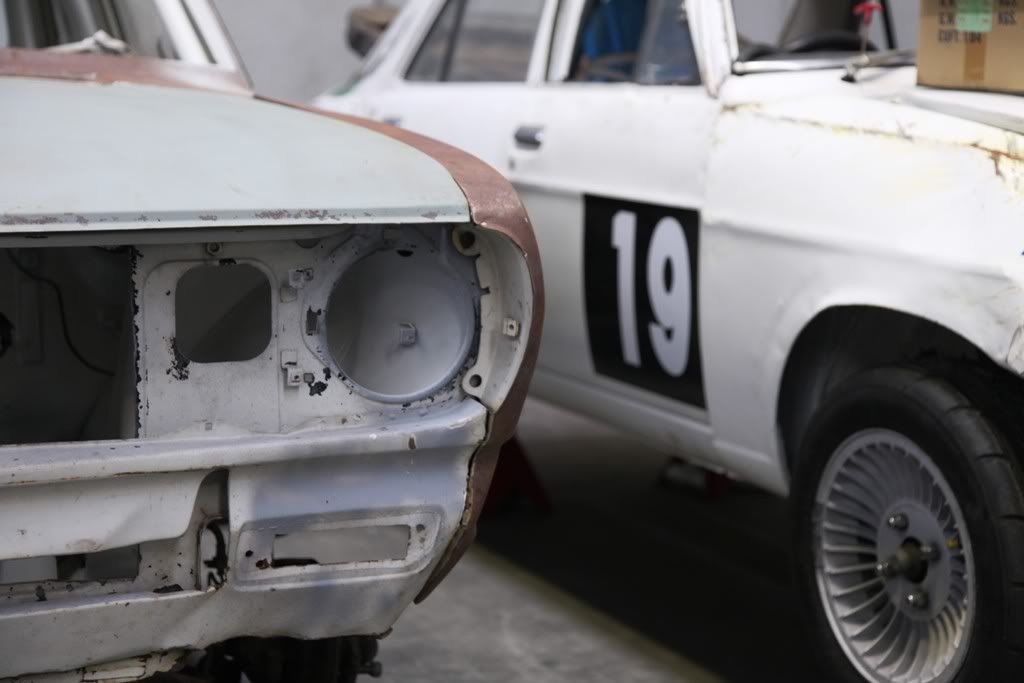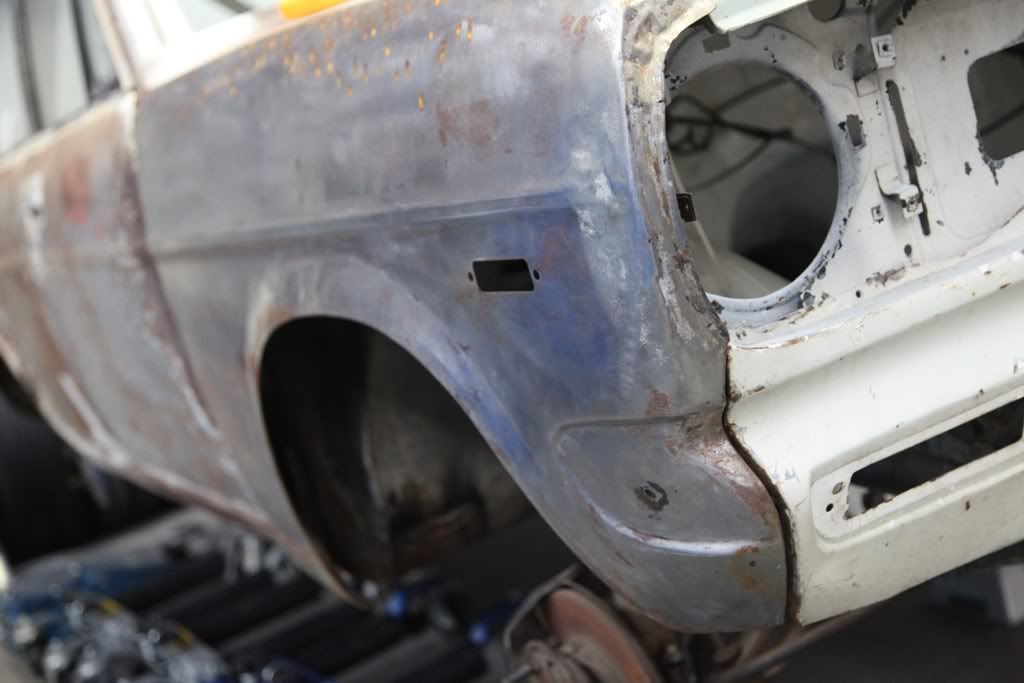 one of the doors may get replaced- I still have both std and GX race doors hanging in the garage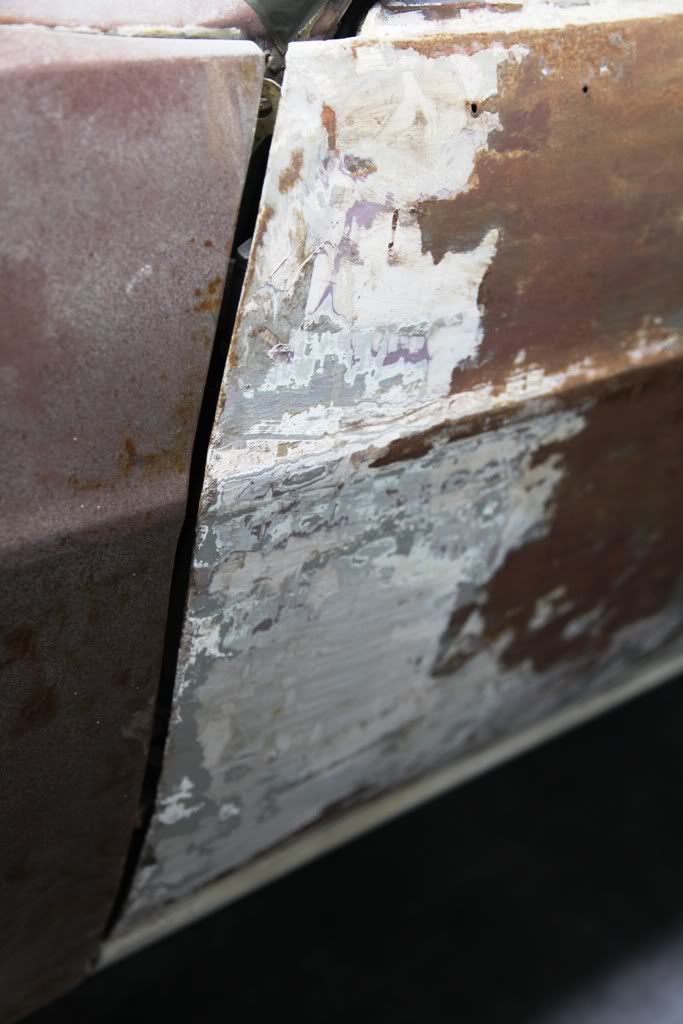 And then there's the said guard........ it's the only bad rust area I can see.... which only barely hides the attempt at flaring them complete with screw to try and hold it together.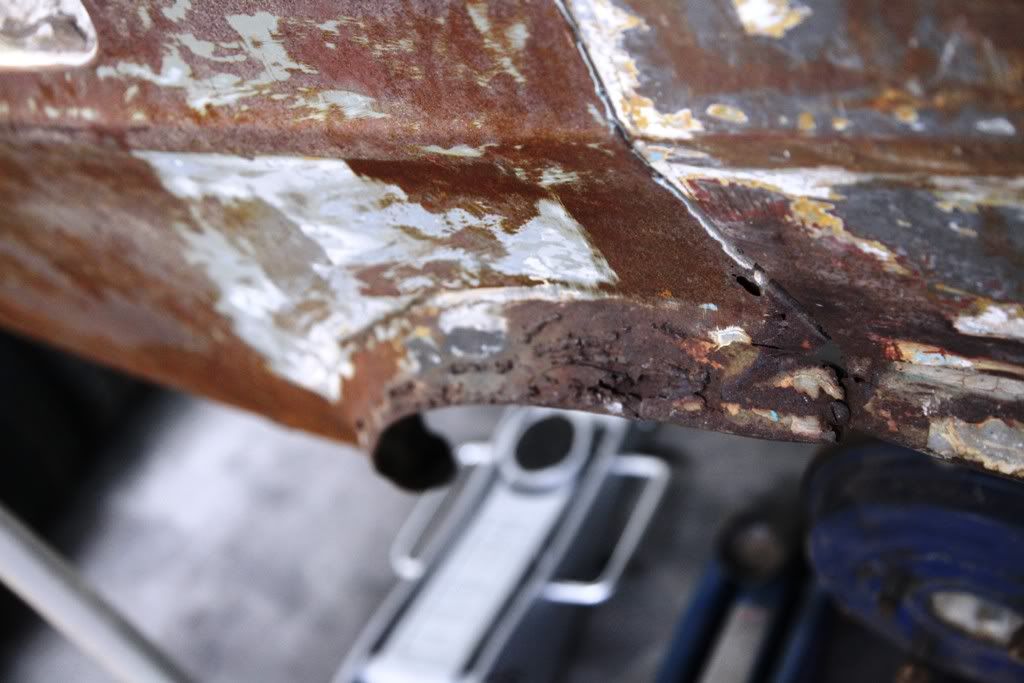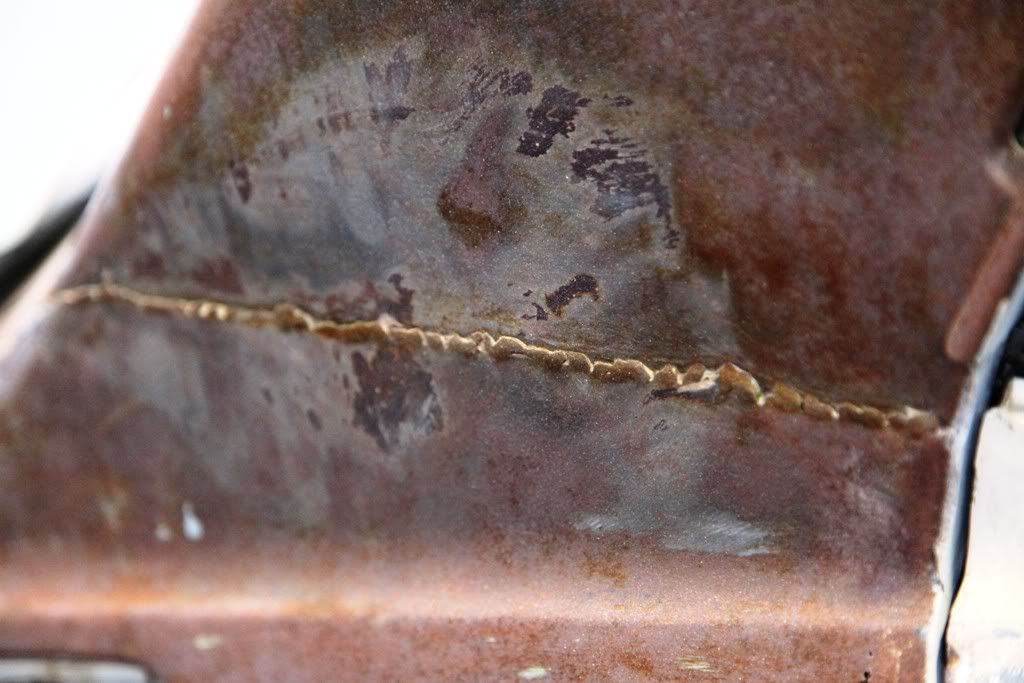 From the boot looking through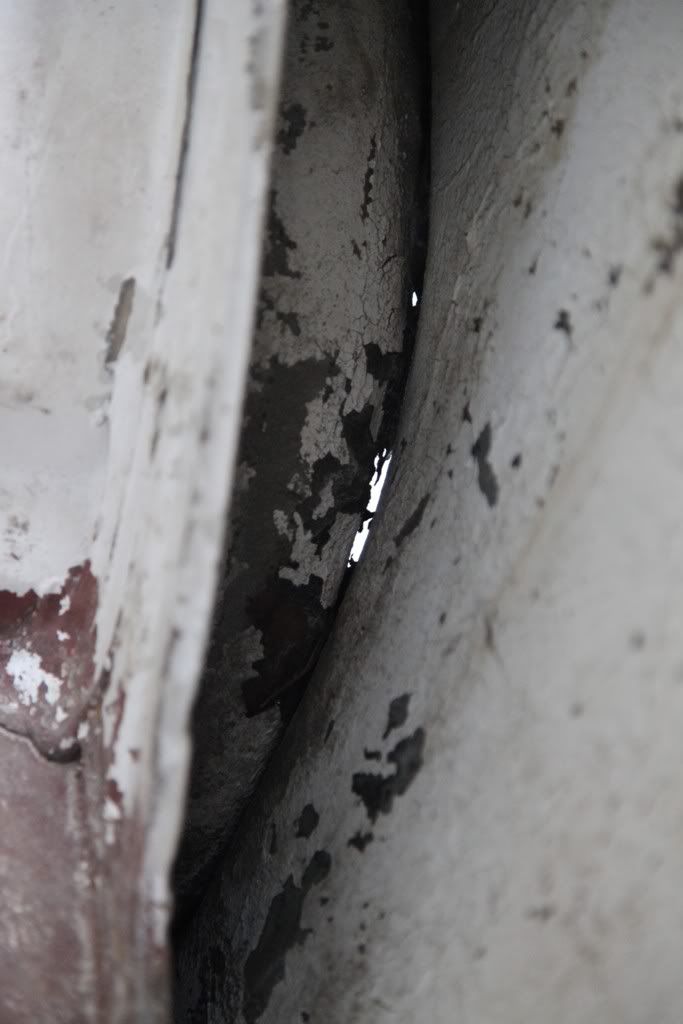 The car also happened to be full of ...well anything. There was a bike wheel, a domestic heater thermostat or something like that, sunglasses, holden (GM) seat belts etc.... you get the drift. But, there was also a bucket load of other bits. Another bonnet, the dash (which will get chucked), seat belts, wiring harnesses, lights, 3 windscreen washer motors,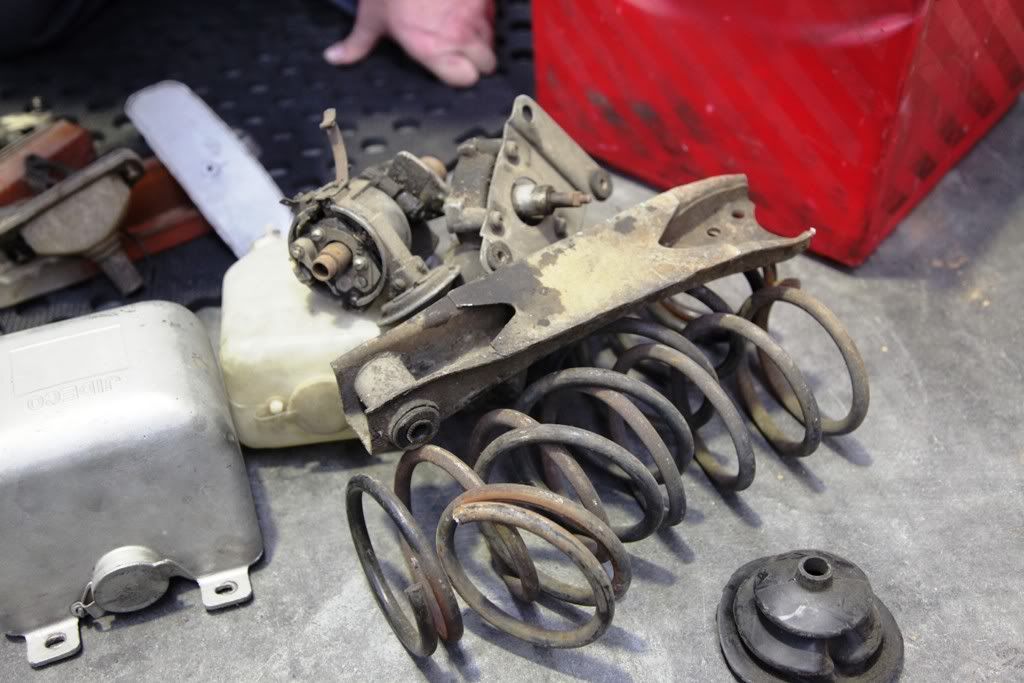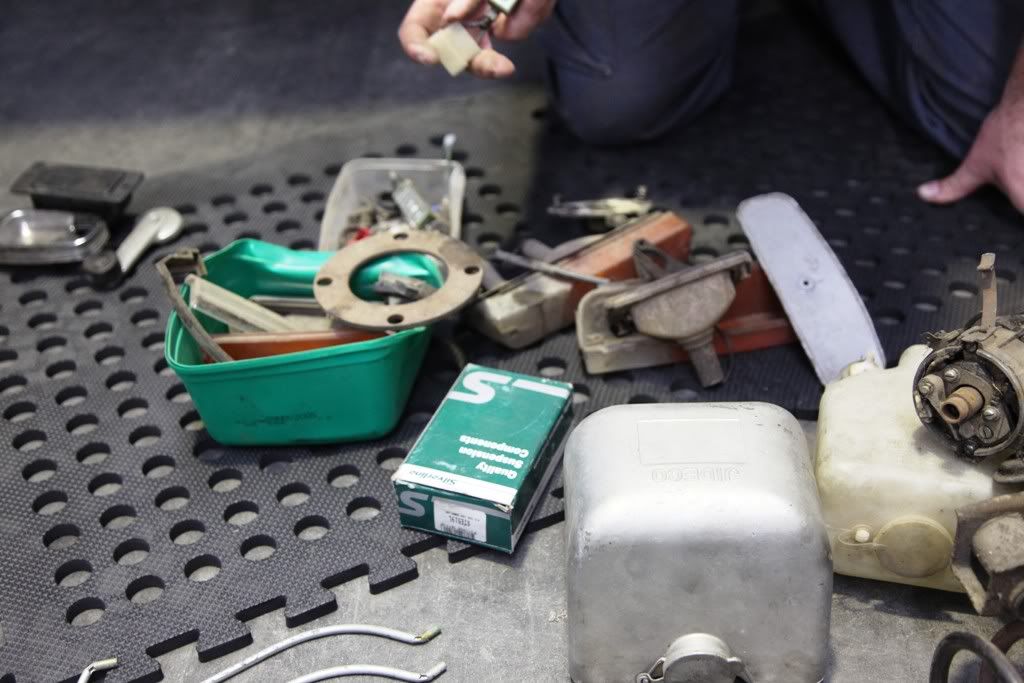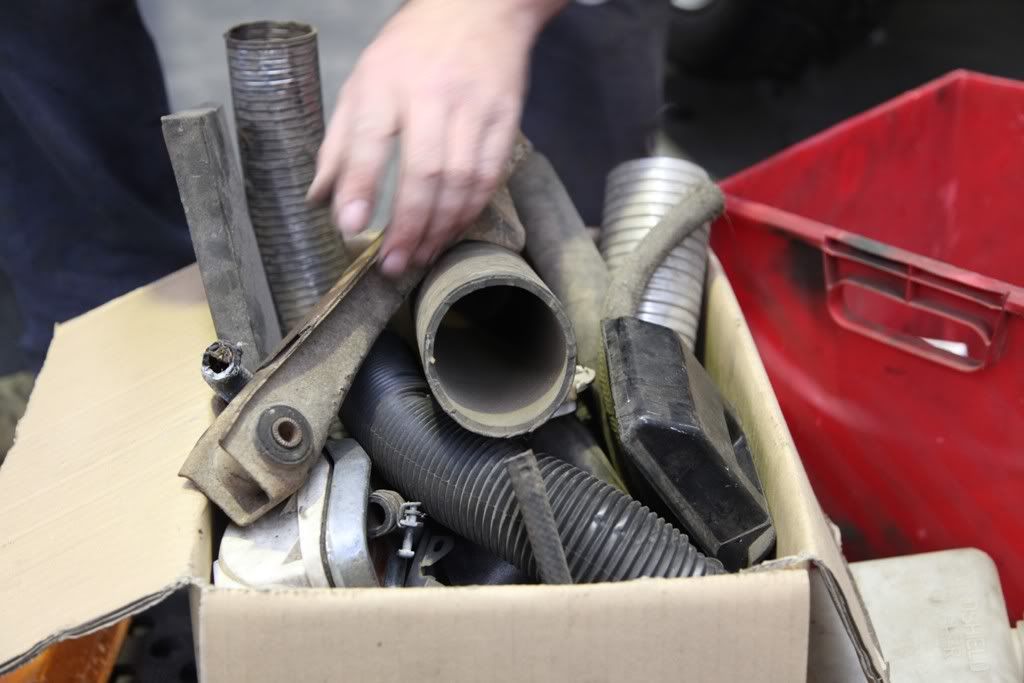 I'm waiting on fibreglass flares and a very tidy little front lip. Once hey come, I can work out how much to slice off that rear guard. Then, I'll fit my bonnet pins, fit panels properly and remove the glass and it's ready to go to the painters.
I'll keep the A14 in it, but will more than likely change the diff (it's currently a locker) and fiddle a little bit......
It came with these wheels- bit of a clean up and they aren't too bad.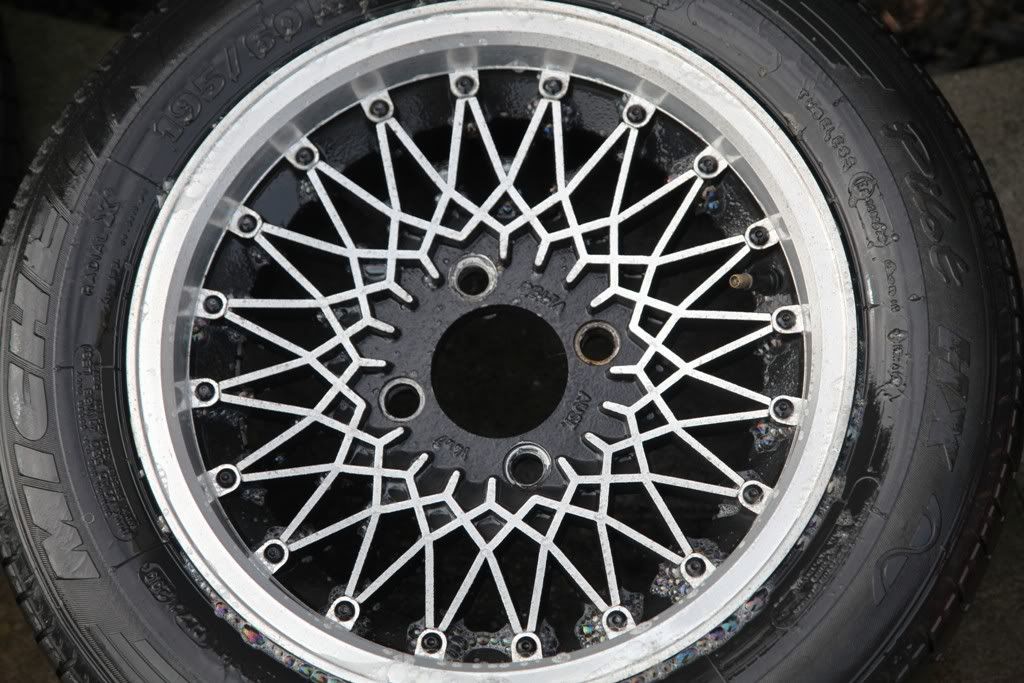 Not sure what I will do - I just know I need to replace the old rubber...
cheers,