Not J-tin, but...
This is my latest SolidEdge concept car. Suzuki motorcycle powered, mid engined, kei-sized car track day car. Never got around to finishing it. I realized it was just too small. I worked on scaling it up 10% to make everything fit better, but the body proportions got even weirder and uglier, so I gave up.
Speedster variant.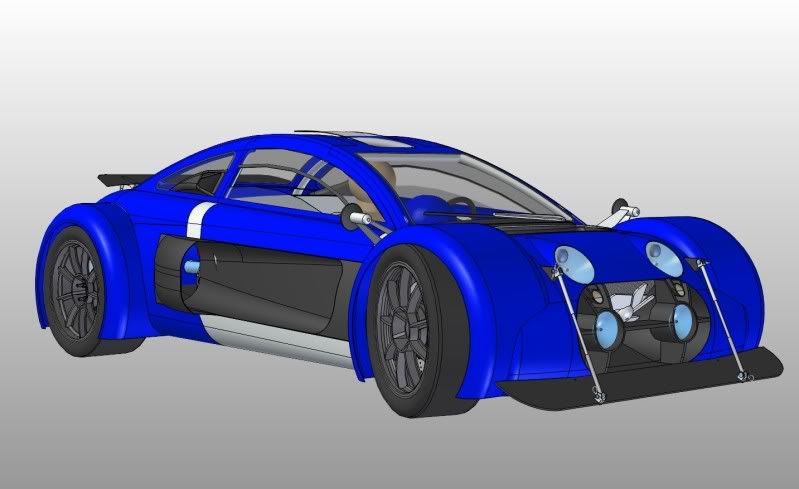 Coupe.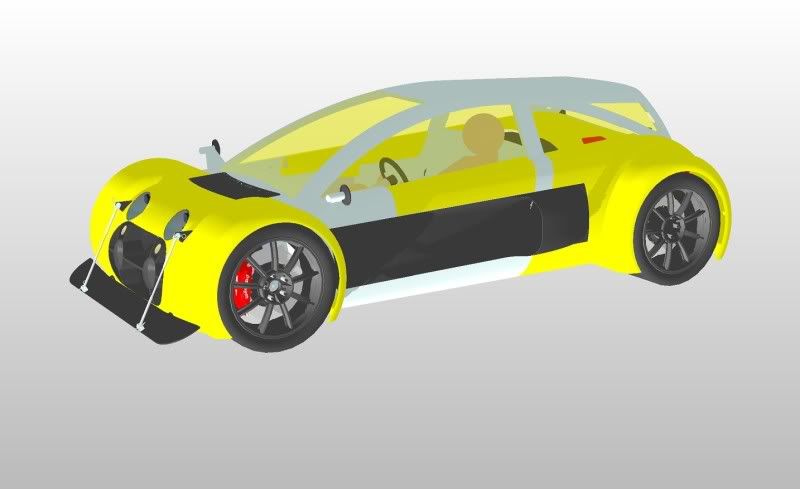 Aborted shooting brake variant.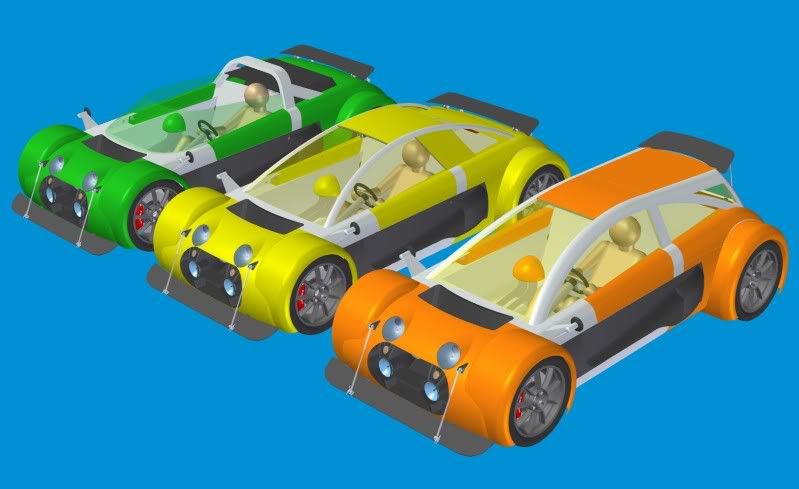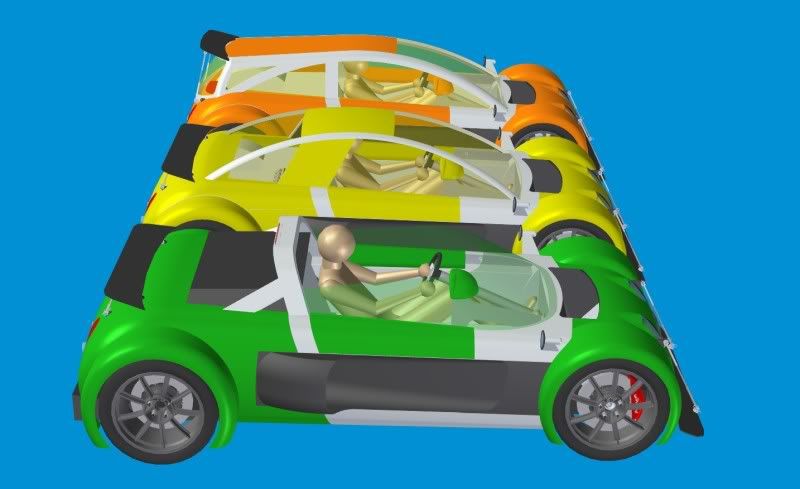 All three models.
Coupe stripped naked.
I've tried doing a 510 in the same program and it's just impossible to get the graceful curves of the body right. The program is intended for mechanical components and industrial machinery, not attractive bodies. I've done several and they all end up looking about the same.
The design theme on this one - and others that I have done - is an exclamation point. It's there in a few places.