Mamutas wrote:
You dont want to sandblast whole car? I think it would be cheaper.
Thanks for the comment!
Indeed I do want to sand blast the whole car. Unfortunately, since so few people have their own garage around here, an air compressor that would be big enough to power a sand blaster with enough gusto to sand blast the whole car is quite expensive.
Also, since so few people restore old cars, asking a shop to sand blast the whole thing would also be expensive as all get out. My plan was to remove as much as I could with a wire wheel and then ask the body shop guy to sand blast the places I couldn't reach. All in Ive dropped less than a 100 bones on a grinder and wire wheels. Also cut the painters work load by a huge amount.
At any rate here's another update!
The grinder gets hot after about 30 minutes of use (not to mention my hands start to feel funny from the vibration, haha) so in between grinding I pulled a few more parts (and cleaned up the garage, haha).
Accelerator cable and motor mounts out. The motor mounts will have to be replaced. They're such a simple design though I'm fairly confident that something can be fabbed up pretty easily.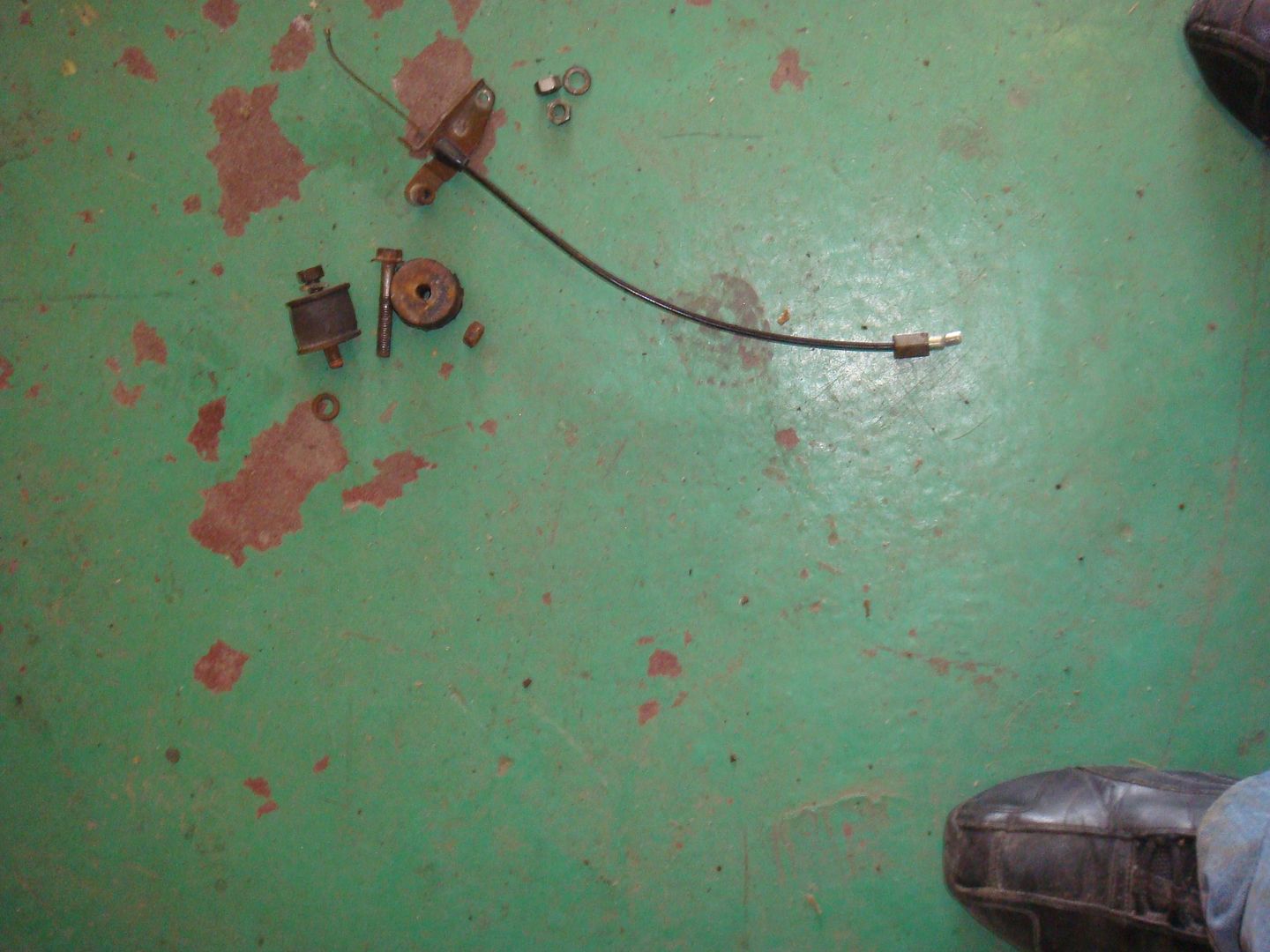 Pulled the oil injection lines out. These run from the oil tank on the driver side of the engine bay down to the back of the transmission where the oil pump is and then back up to the side of the engine just under the exhaust manifold.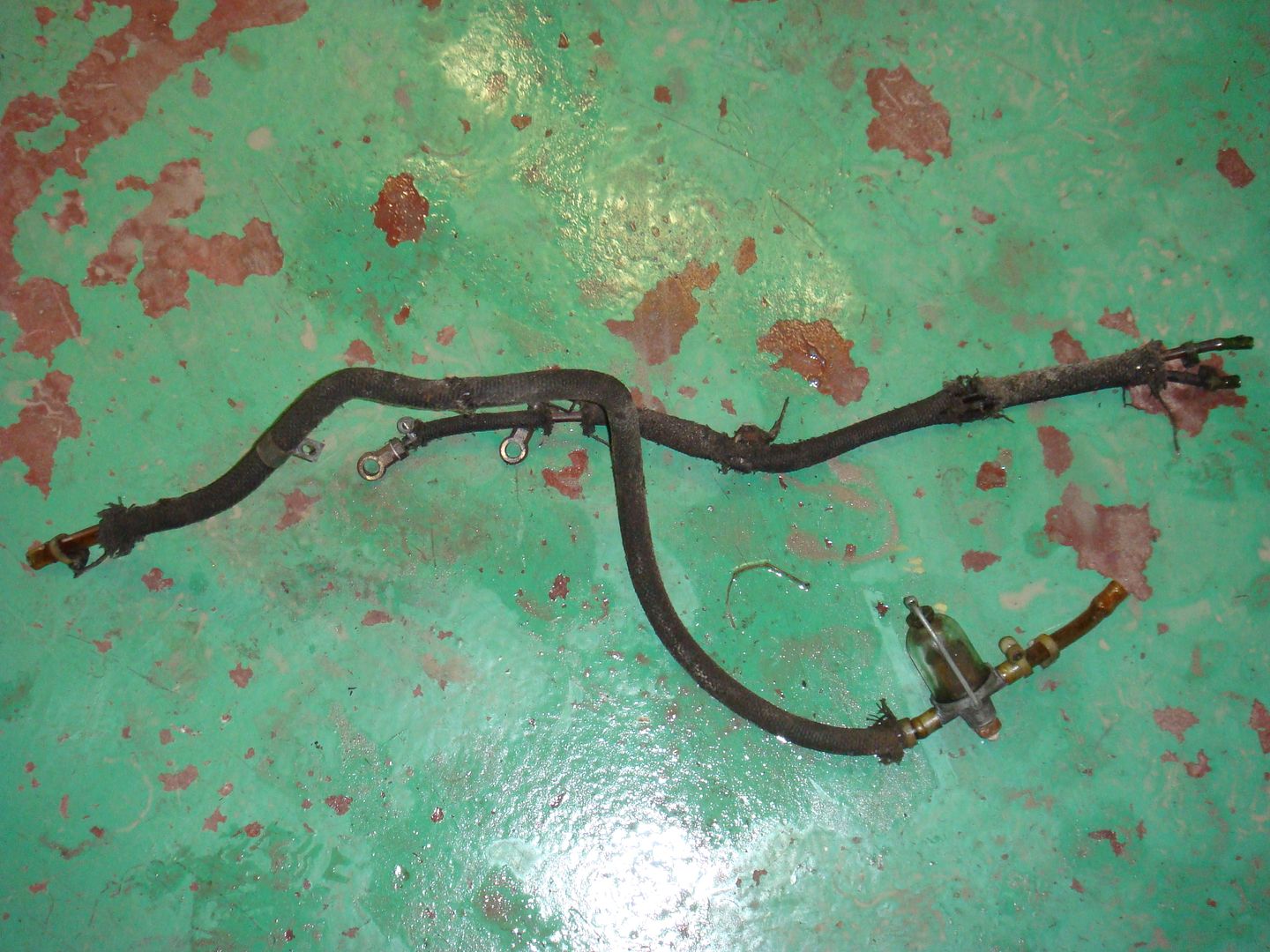 Pulled the front... thing. Its a bar that connects the two front fenders and attaches the two pipes that come forward and have the motor mounts.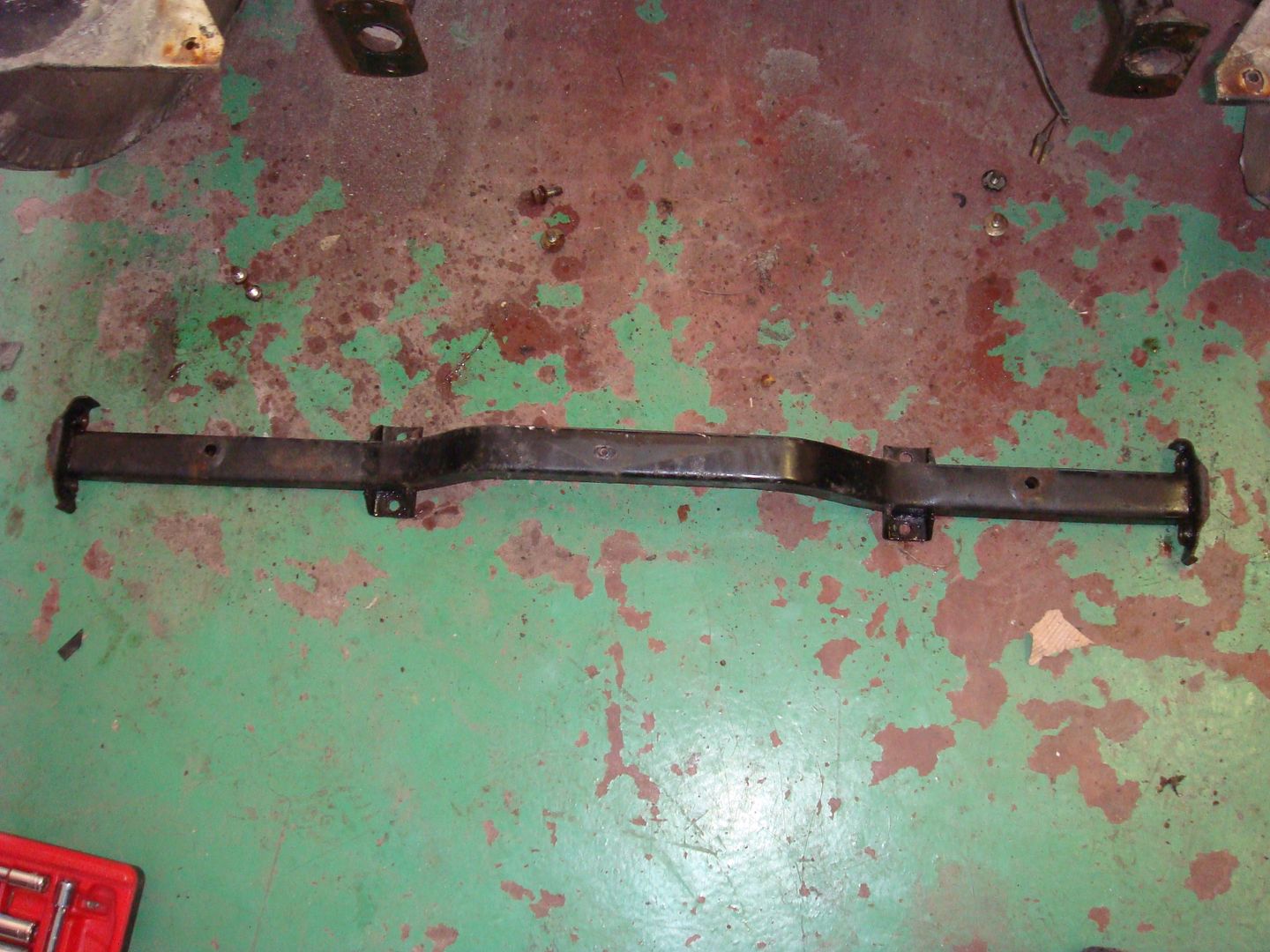 Engine bay, if you follow the two black pipes forward to where they dead end and draw a line from side to side that's where the front... thing mounts.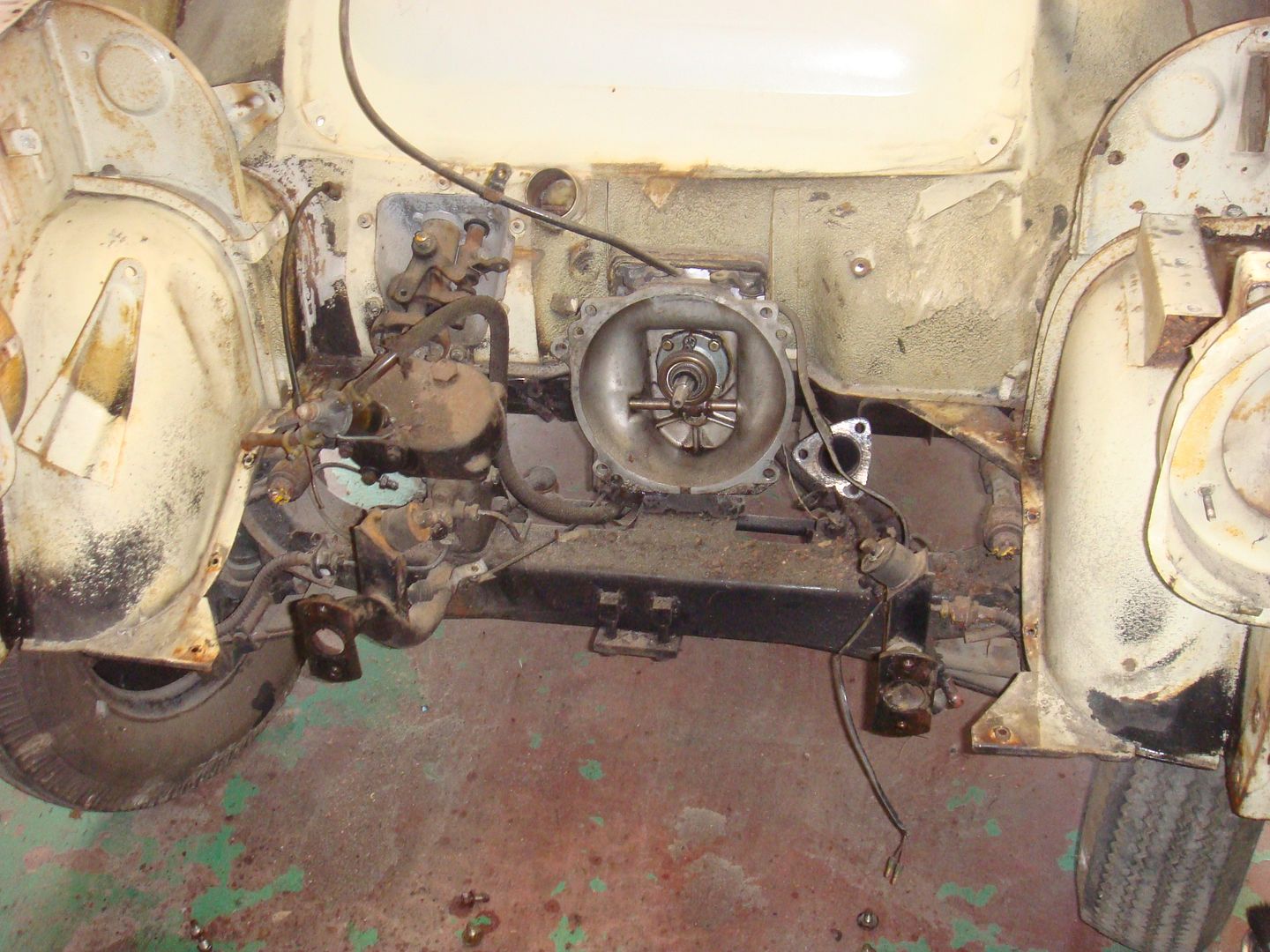 Also got quite a bit of grinding done.
Got the majority of the rust and gunk off the roof. There's still some left but my back and arms are screaming no more. I'll have to ask the painter to sand blast that area.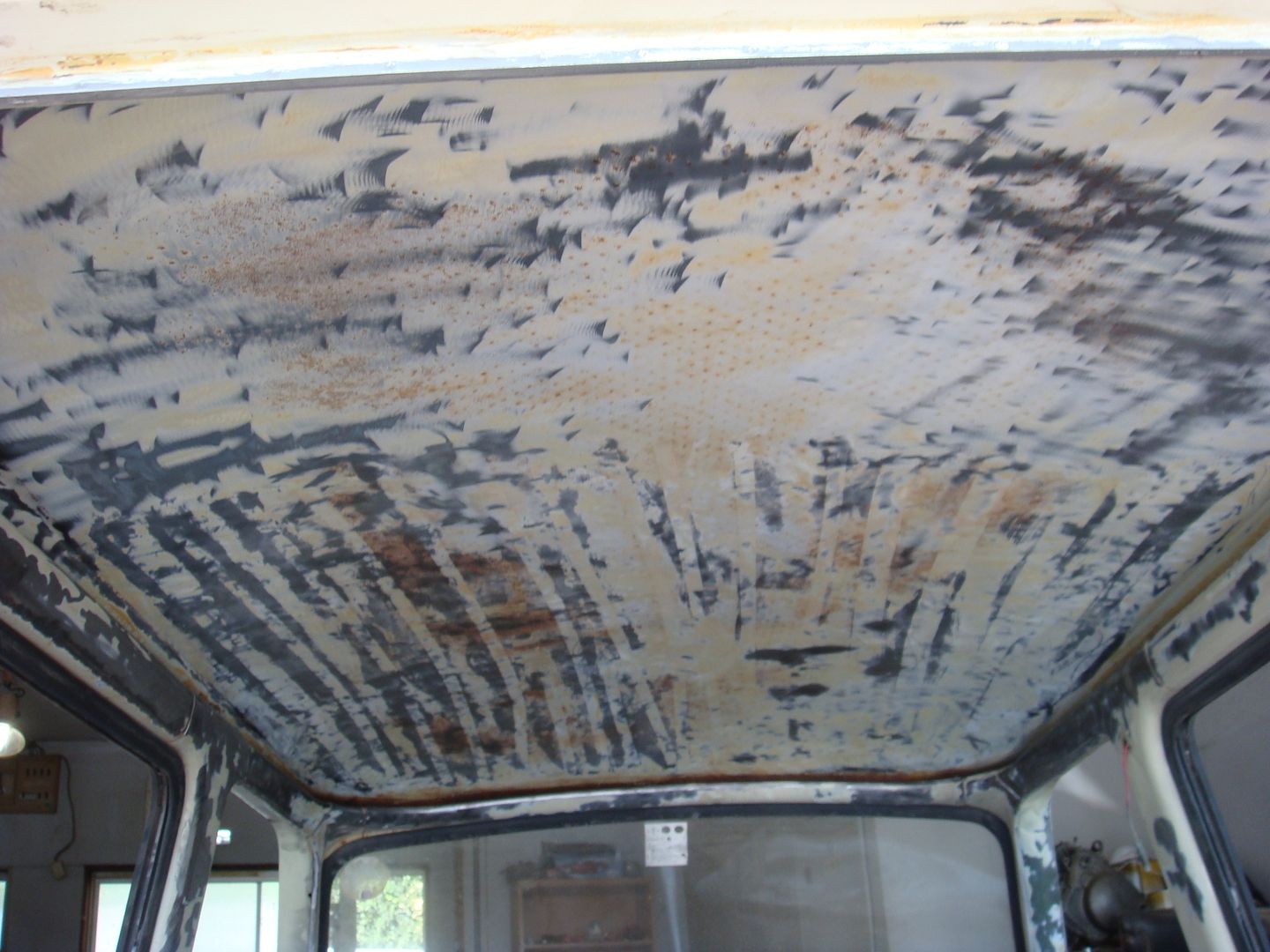 Half way done on the front passenger inner fender (Is that the proper name for this area? My names are all messed up today, haha).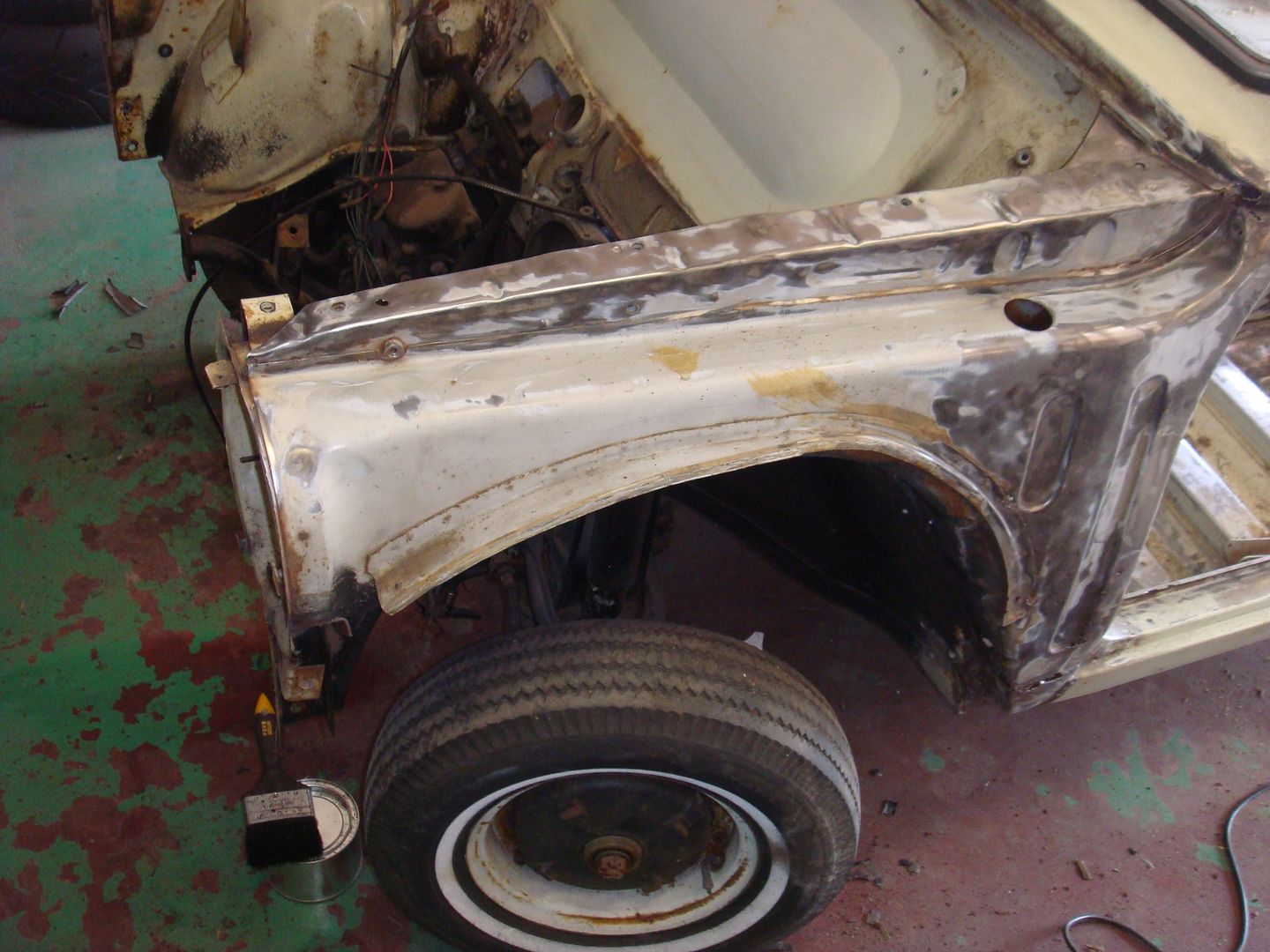 A shoddy picture, but all the way done on the front passenger inner fender.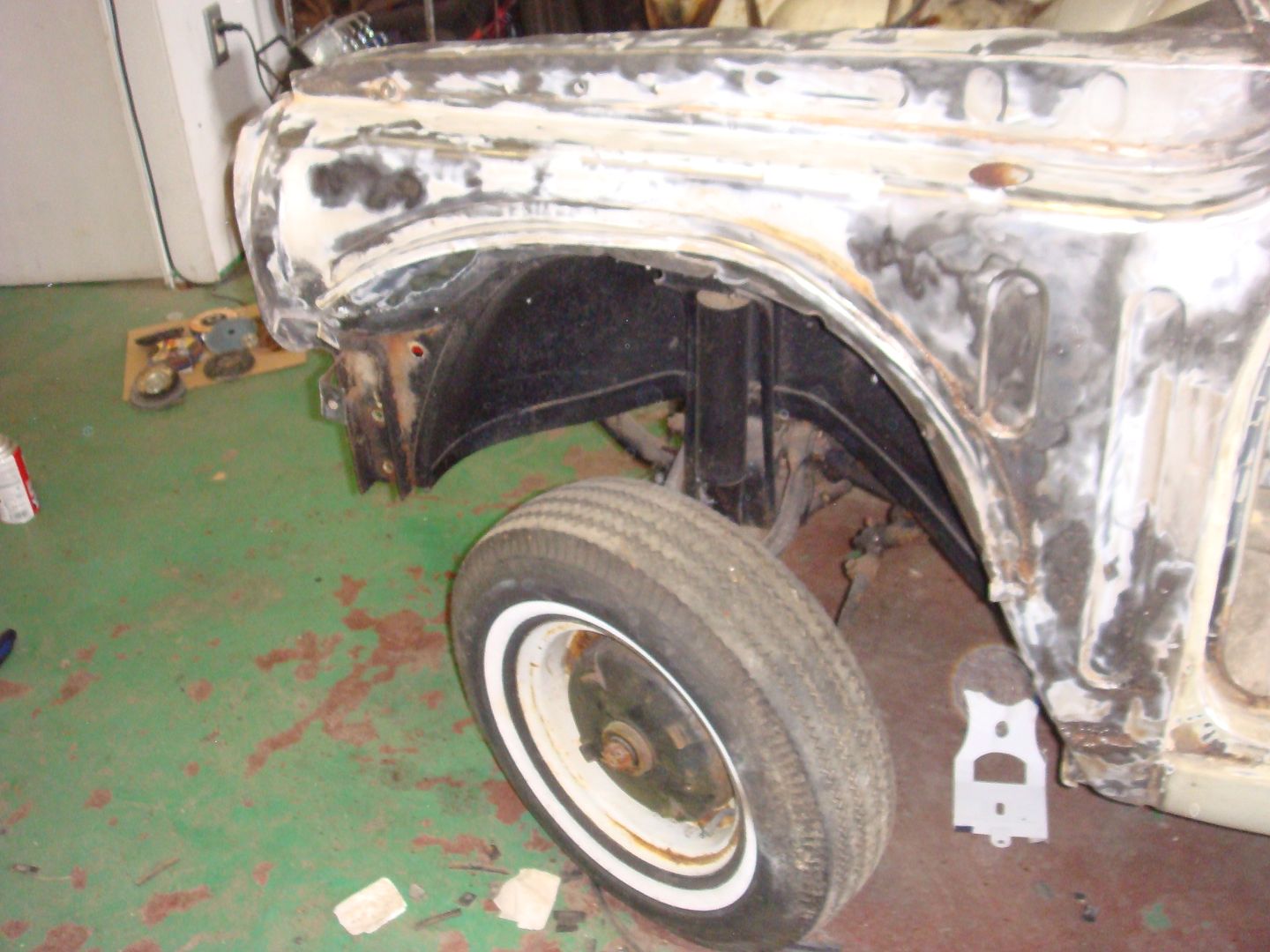 And just about finished up on the driver side inner fender.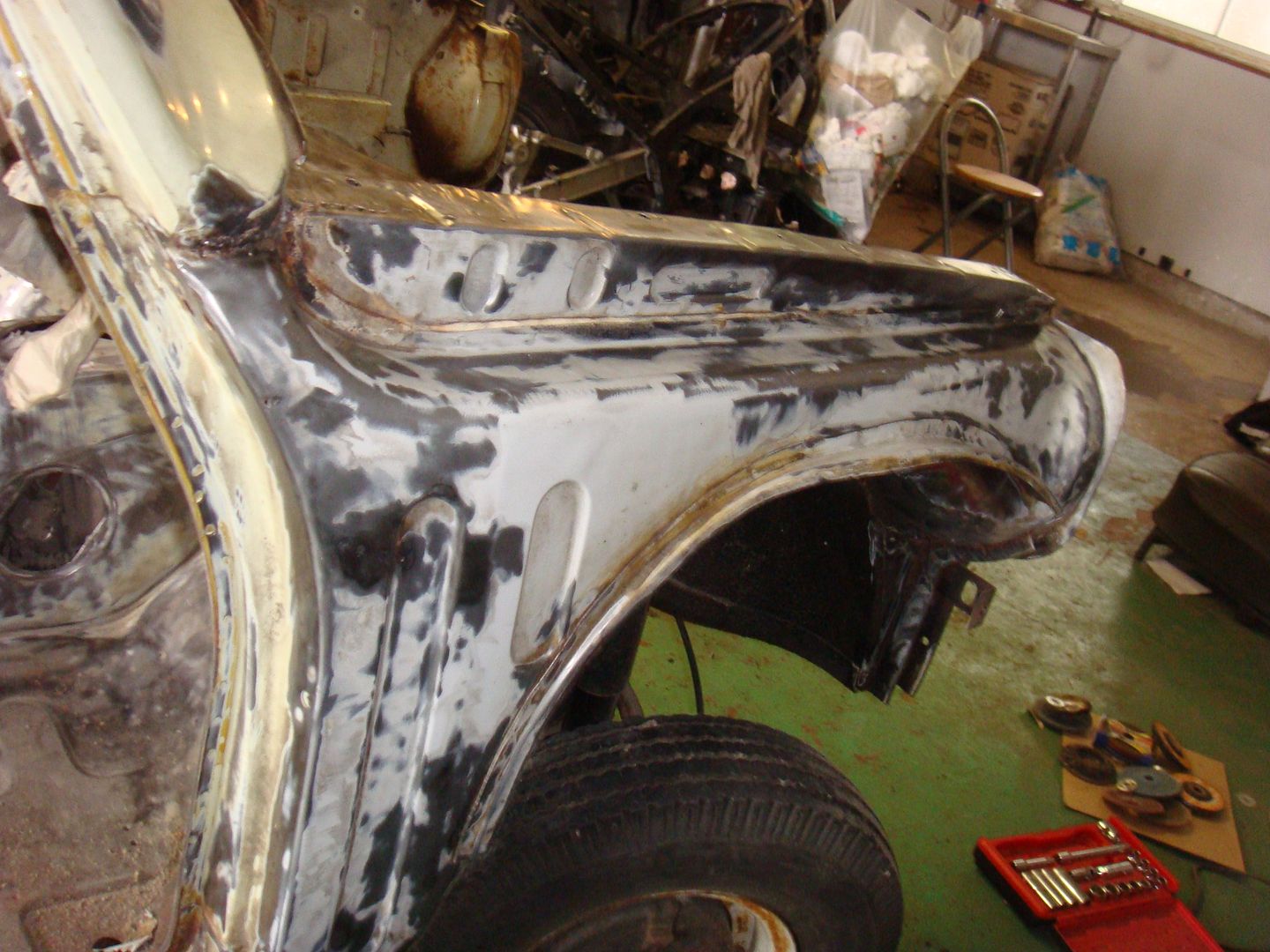 That's all for now!