Well I said I would post up once i got a certain car, but that whole crap fell through so I'll post up an intro anyway.
I'm Tim, Stationed up at the Naval Air Station on Whidbey Island, WA, working on P-3C Orion Turbo prop powerplants (those big 50yr old four propeller driven airplanes up here). My current project is a 91' Galant VR4 that I have been slowing working on restoring from when I first picked it up on the east coast where I was stationed before. I just moved back out here in mid July and since then these old school japanese cars have been growing on me. The last time I lived in WA was in the 90s...living here again, feels like I'm back in the 90s again lol. Anyway I'll be on the hunt for 70s Colt/Colt Wagon or could settle for a Celica of the same years. Though I deploy soon and will be gone for a year I will continue this hunt when I can or once I get back. The VR4 will be getting the motor, trans, and hopefully some rust repairs on the rear end while I'm gone.
Well here's some pics of the VR4
June 08'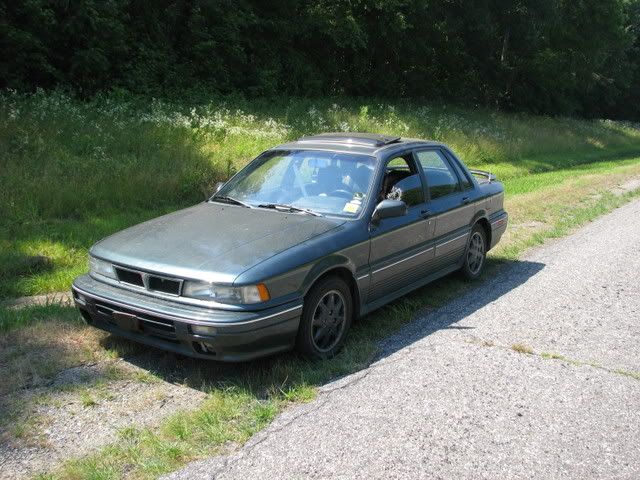 Pretty simple setup now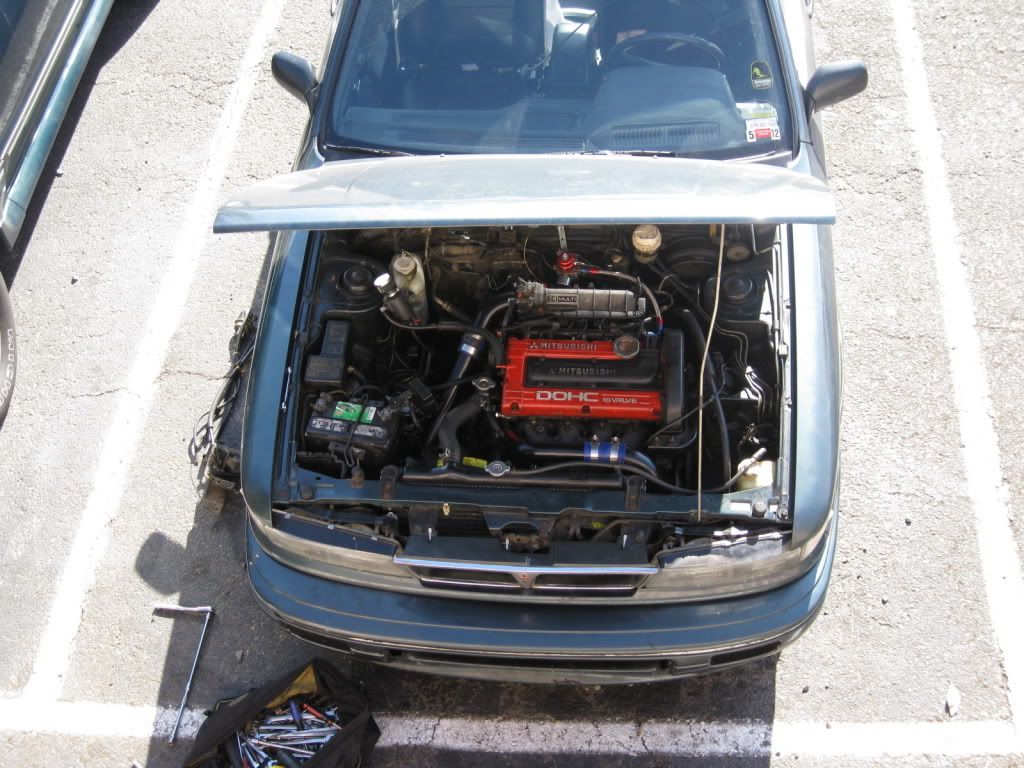 Getting done putting the AMG Wheels on
Short list of mods are
Evo 8 Suspension
14b
Speed density
AMG Galant Type 1 Wheels
JDM pre facelift front bumper
facelift foglights
single bulb corners.
ETS Anodized FMIC
3" Exhaust
The car currently has a few things removed on it which is fine, I lost 5th and Reverse a few months ago which pretty much ended the DD status of the car along with a oil leak.
Laters