Hi Guys,
Thanks for the words..... I'm still smiling!
Mr C, he had it for sale for a while then took it off. Then put it back on again.
It's a GTB series II. Straight 6, triple webers. But, Mr C you are correct- to look at it, it appears to be the G7 engine......... but it's not. it's actually the G11 engine, which as you can see, looks exactly the same. it's 2.5l - only the bore is different size. The G11 was only factory fitted to Gloria sedans, and only 18 odd found their way here. So pretty special hardware.
The G11 was not factory fitted to the GT perhaps because it would have put the car in a different category. Even in std trim (single 4 barrel Nikki) gives 134 HP. With webers and GTB gear have to be around 150-160. The engine assy is bolt in replaceable for G7.Its actually an easier engine to support than the G7. Holden 161 pistons and Sigma shells are a near perfect replacement.
i only know of one other Gloria in Oz, owned by Laurie, a fellow who has a gaggle of prince's and is part of the Prince GT Register. He laughs, because now he has someone else to talk to on it rather than to himself
Kev, if you are gong to the Nationals in Bathurst/Katoomba, you will see him there. I'm lucky enough to know them exceptionally well, and they are very eager to get their hands on it for a look.
This is Laurie's gloria......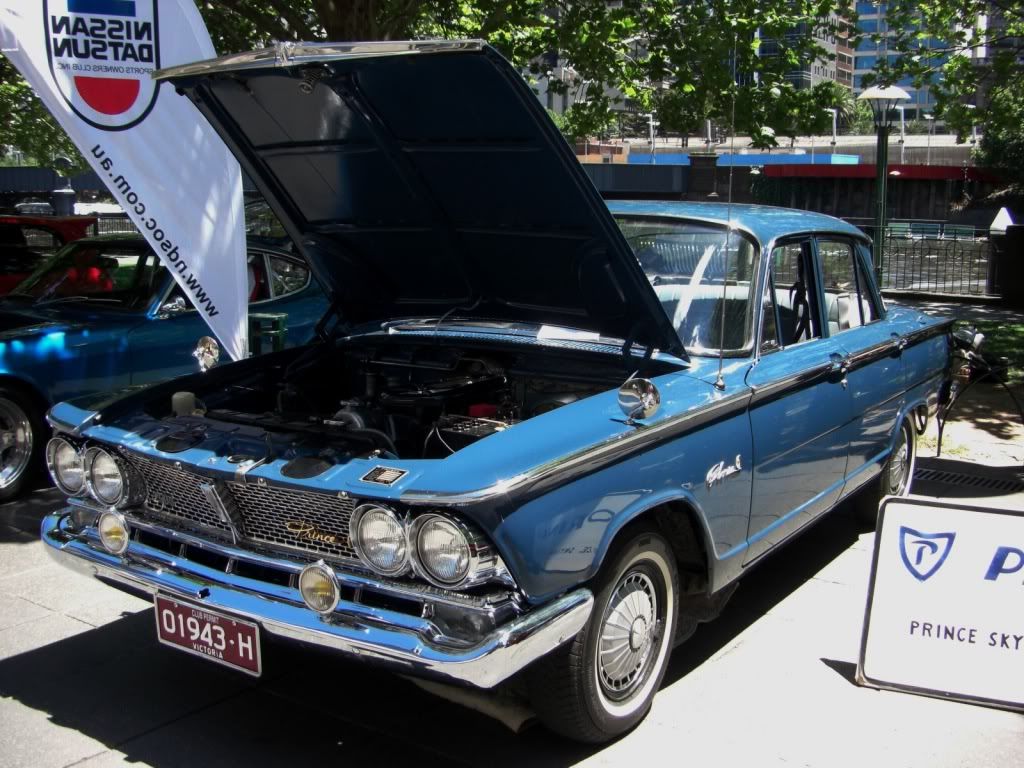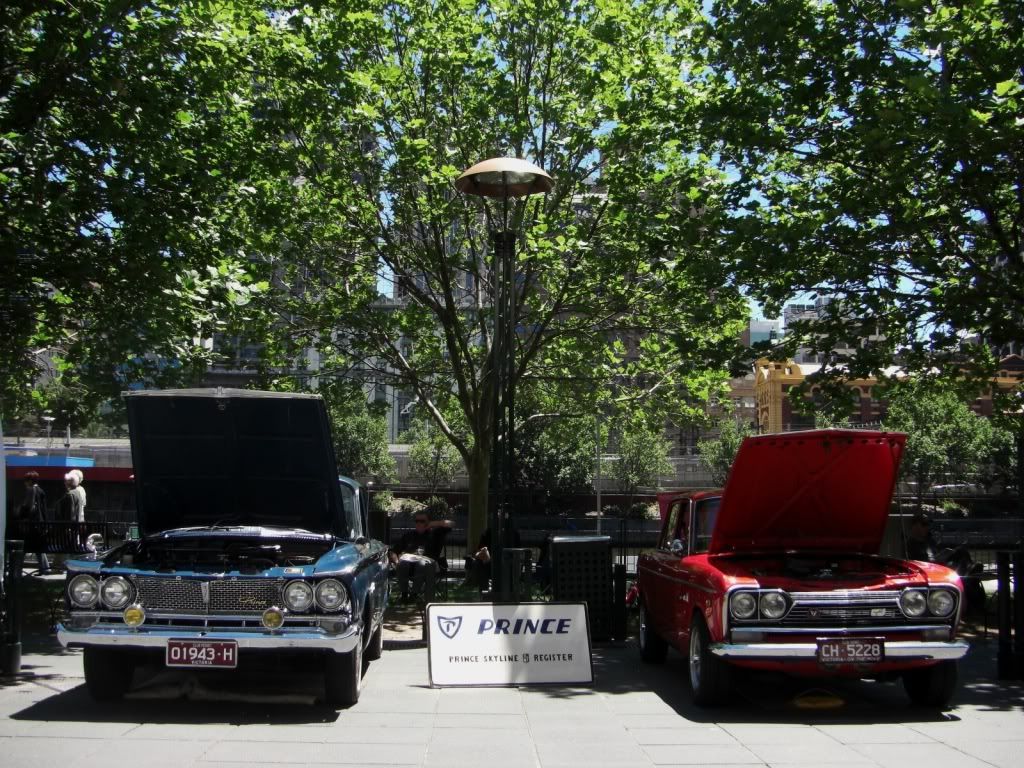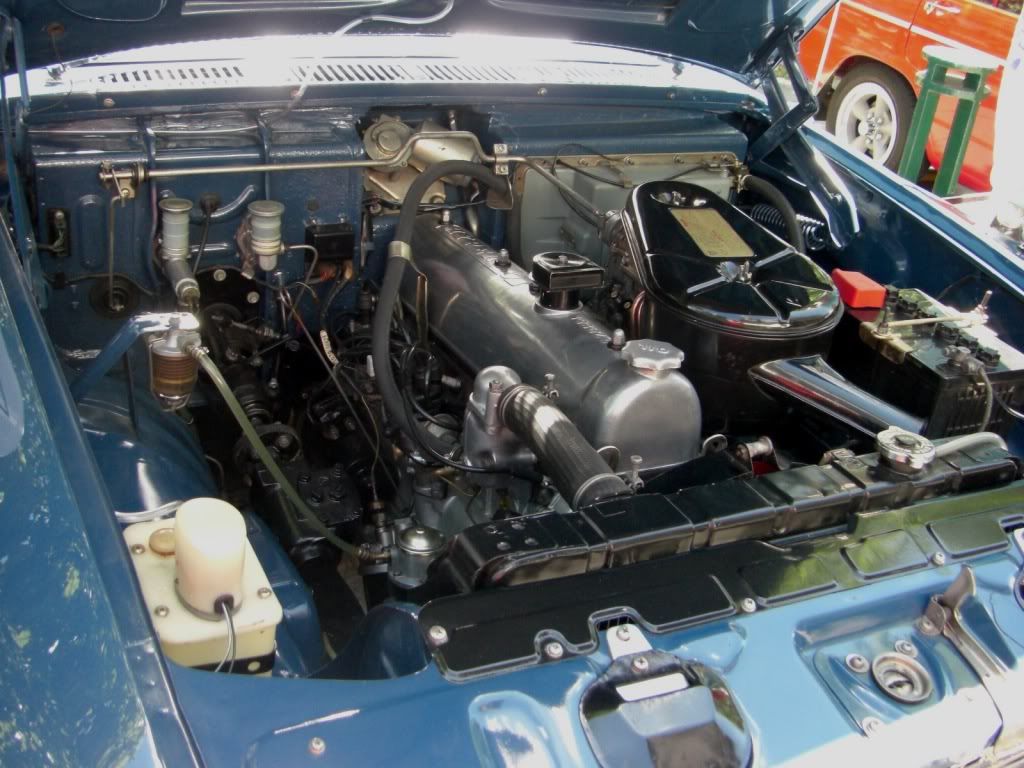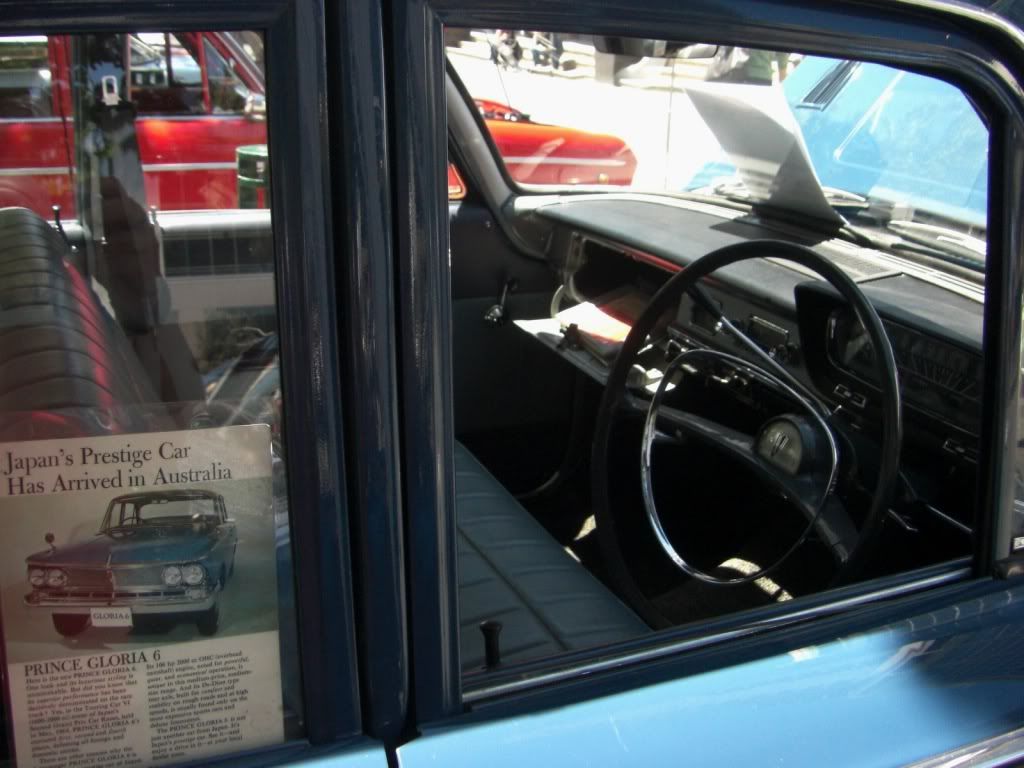 The fellow I bought it off used to do the odd historic rally in it (all tarmac), hence the bonnet pins. He flared the guards too. The rest is pretty much std. Mechanically- friggin' fantastic. Body? well it's a little rough. More in original condition with a few cracks, crows feet, chips etc in the paint. Back carpets are excellent, front needs replacing.
I took pics of the goodies in the boot, but the card corrupted so will take more tomorrow. but i did bring this in with me...
Cheers,