Here's a couple of Nissan ones
Nismo Compe Handle: I think this was an original Nissan Sport Corner part in the early 70s, but was re-issued in the early 90s by Nismo. Nismo made a run of 500 which was immediately sold out, so they made another run of 500 (which was also immediately sold out)
The rim looks like stitched leather but is actually soft plastic and the stitching is fake, it's just moulded plastic.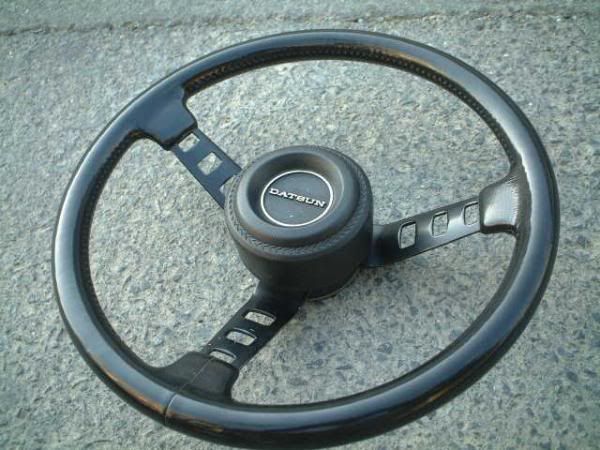 The Compe is kinda a default sports wheel for classic nissans in Japan, so much so that they came up with an aftermarket replica C10 GT-R hornpad that fits over the Compe.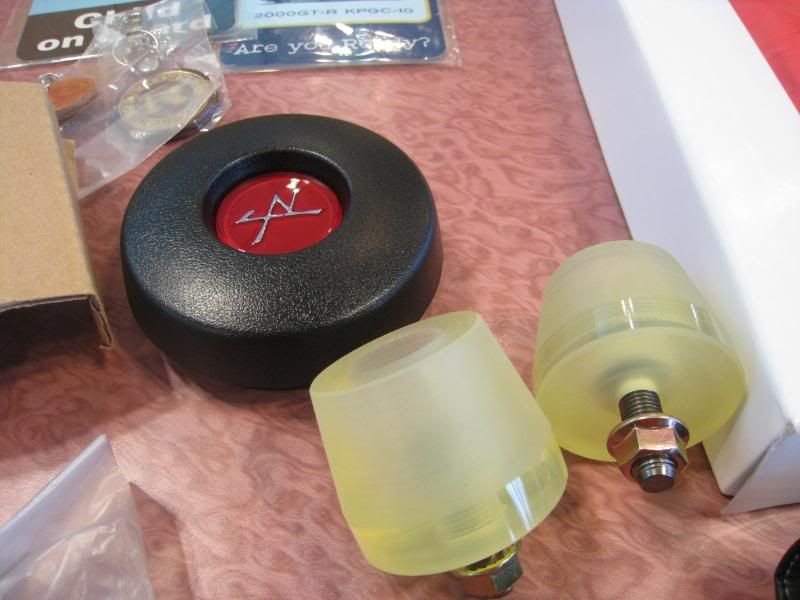 This other one is called "Mach"
I've seen them fitted to the factory Hako touring cars, and I think they were an aftermarket wheel from back in the day. Leather rim (which seems to go white with age) and super expensive today if you can find one. I think repros are available, also super expensive at $2k apiece
_________________
datsunfreak wrote:
No Kev, you are eating a duck fetus.