Haha, original color it is! Thanks for all the comments!
My parents flew over to visit me so as you can imagine I've been pretty busy running around seeing the sights with them. Yesterday, however, my father decided it might be fun to work on the Mitsubishi a bit, so we got downstairs, turned some "Rodrigo y Gabriela" on and got to work!
Door trim mounted to rocker panel trim stuff (not a clue what the real name for this stuff is, haha).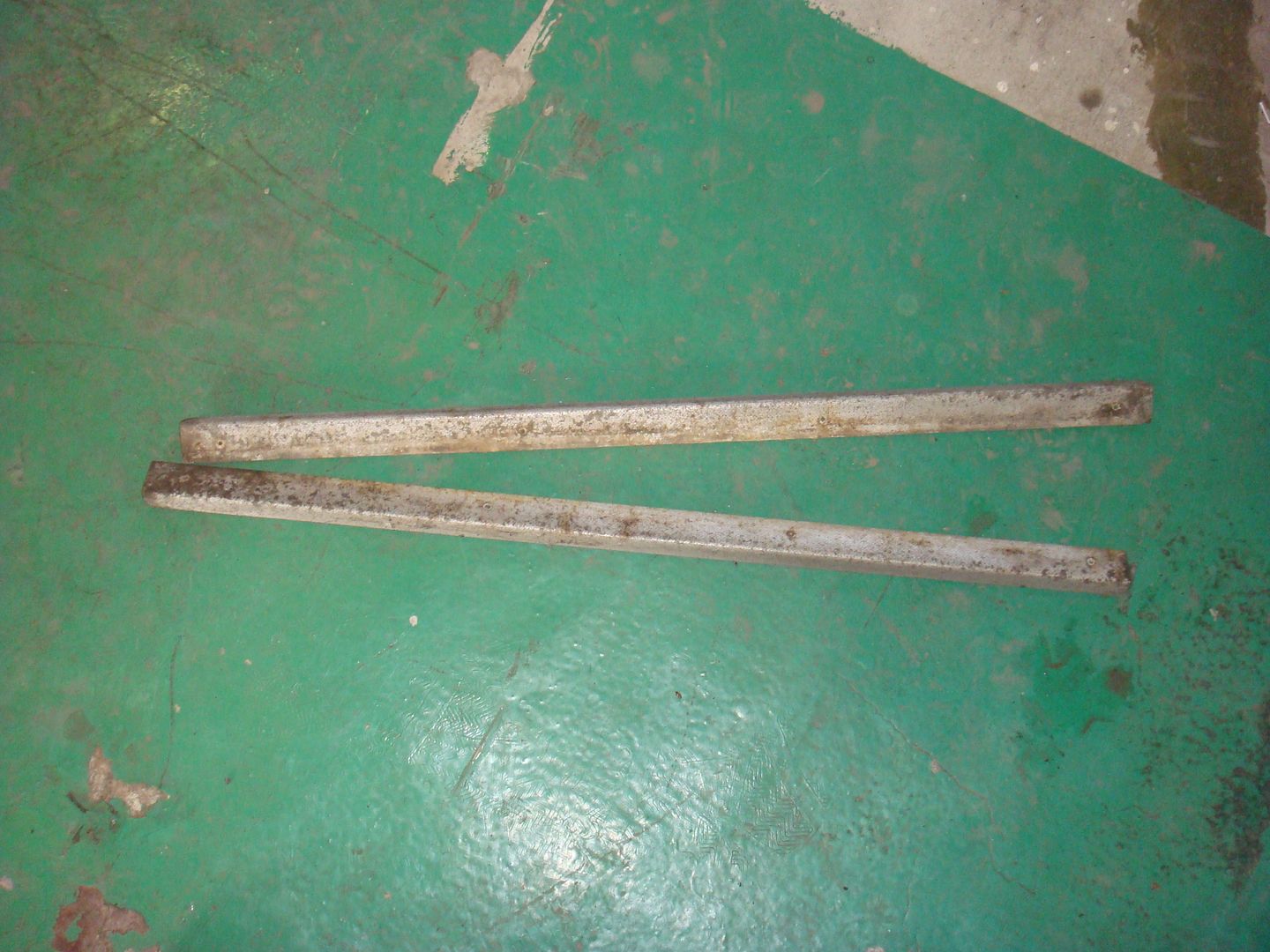 Exhaust manifold off.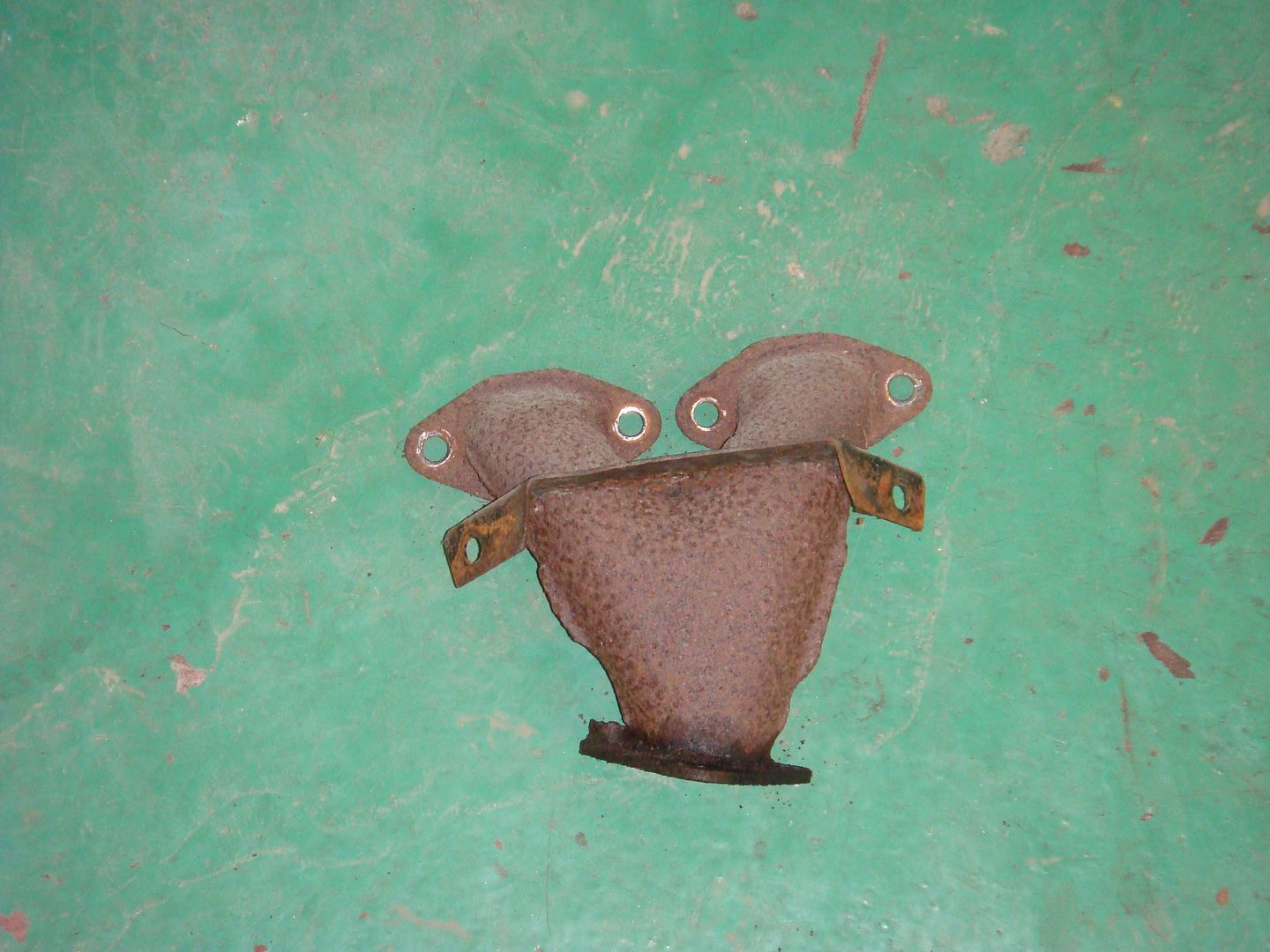 Shift linkage pulled out.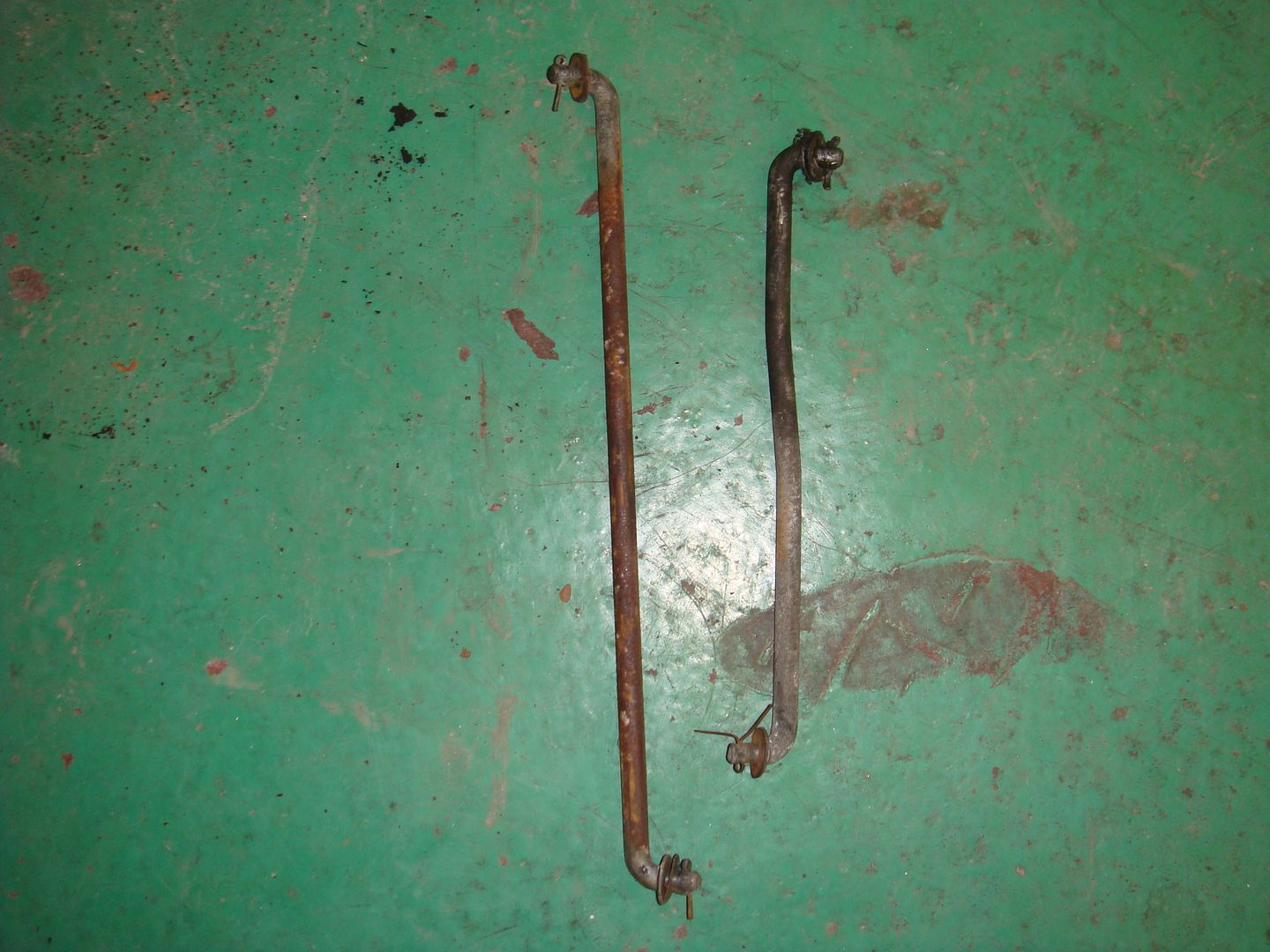 Clutch linkage. This is all there is, no hydraulic clutch, just this adjustable piece between the pedal and the throwout arm that pushes on the the throwout bearing.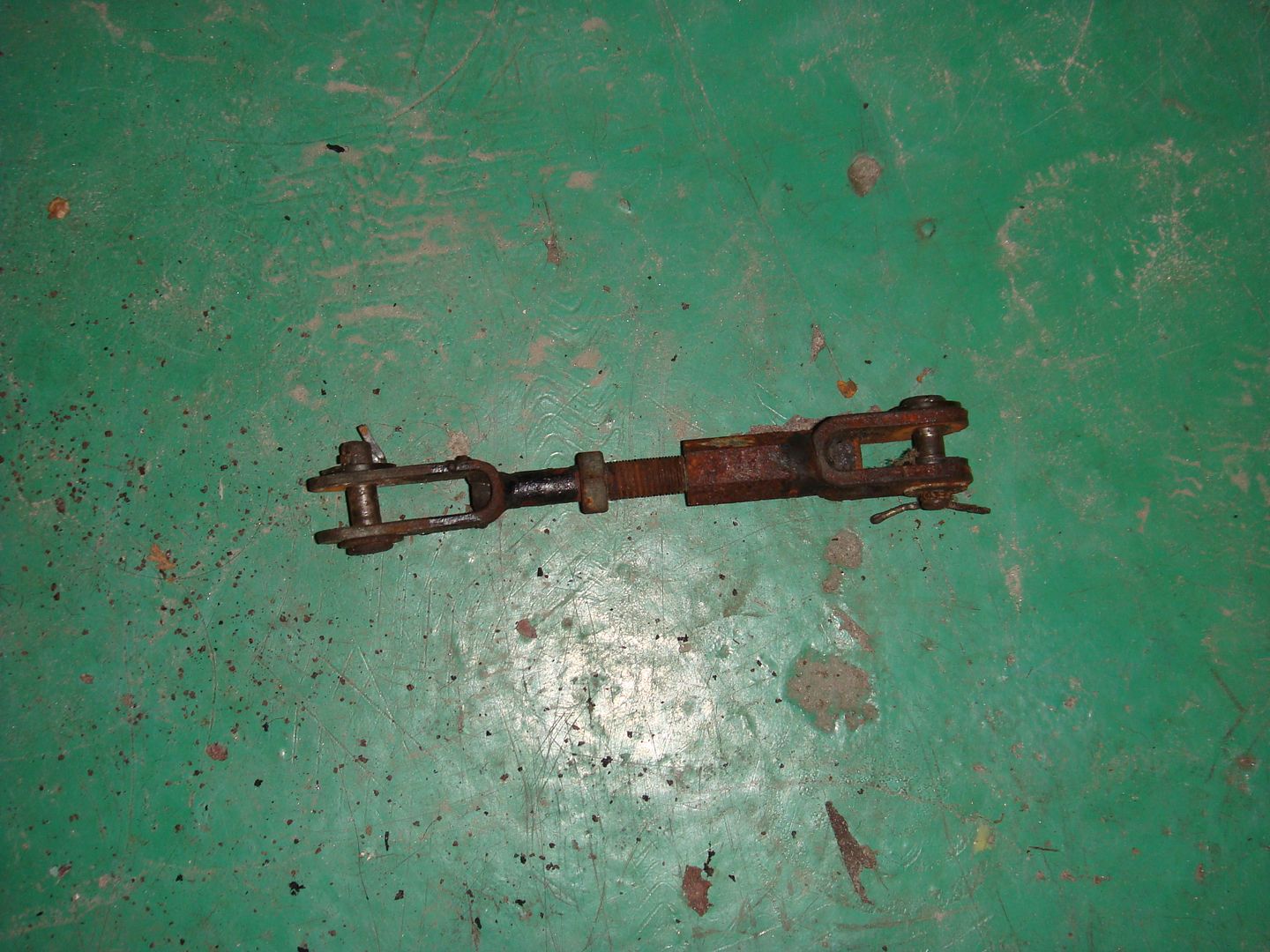 This is where the two oil injection lines come into the motor, just under the exhaust manifold. The line runs from the oil tank to the back of the transmission where the oil pump is mounted and then back to the engine. Pretty crazy!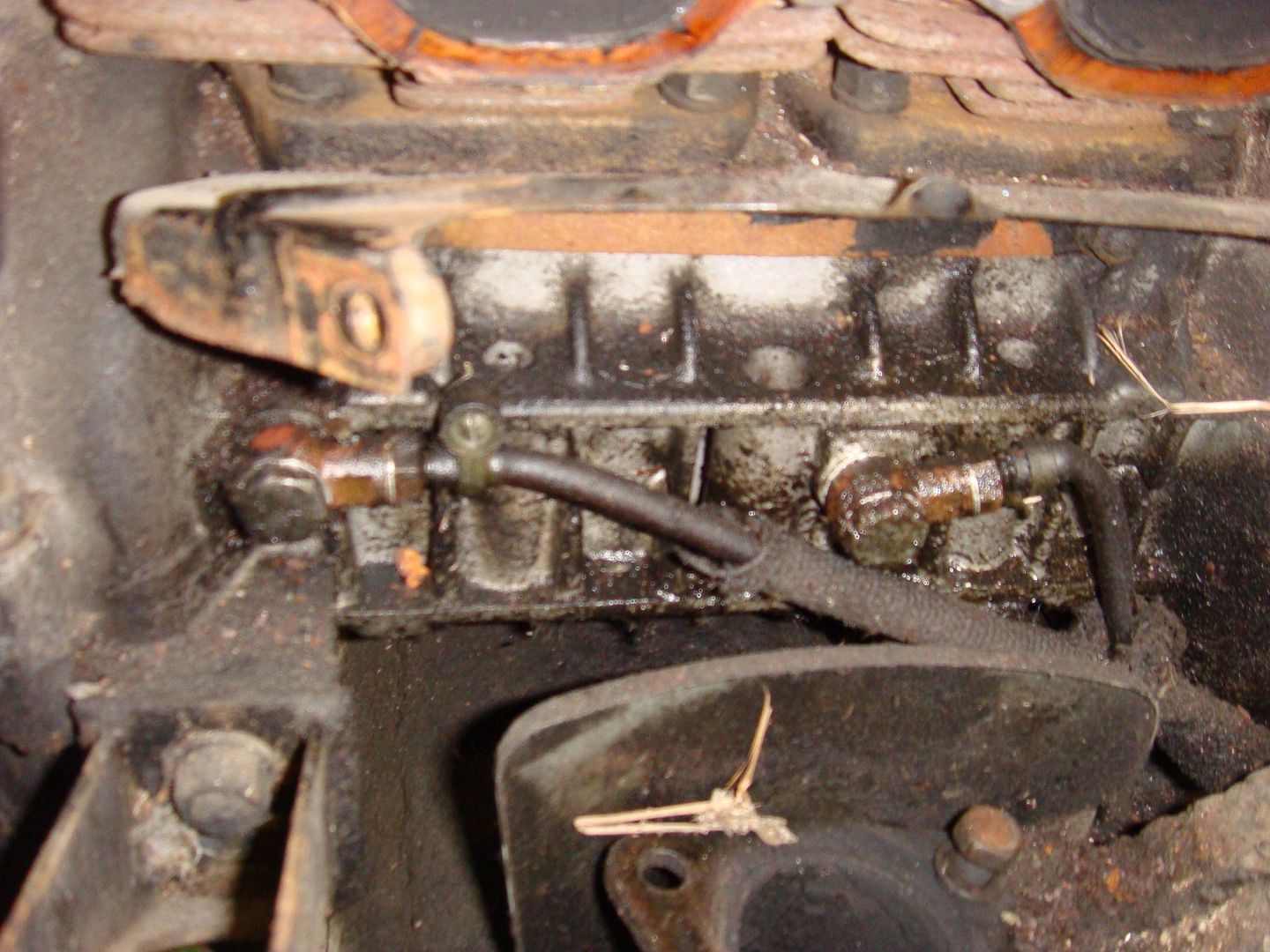 And, engine out! Was so light we just lifted it out. I moved it around my garage by just picking it up, haha. Looked in through the exhaust ports at the rings and they looked pretty good, so I don't think I'm going to tear it down.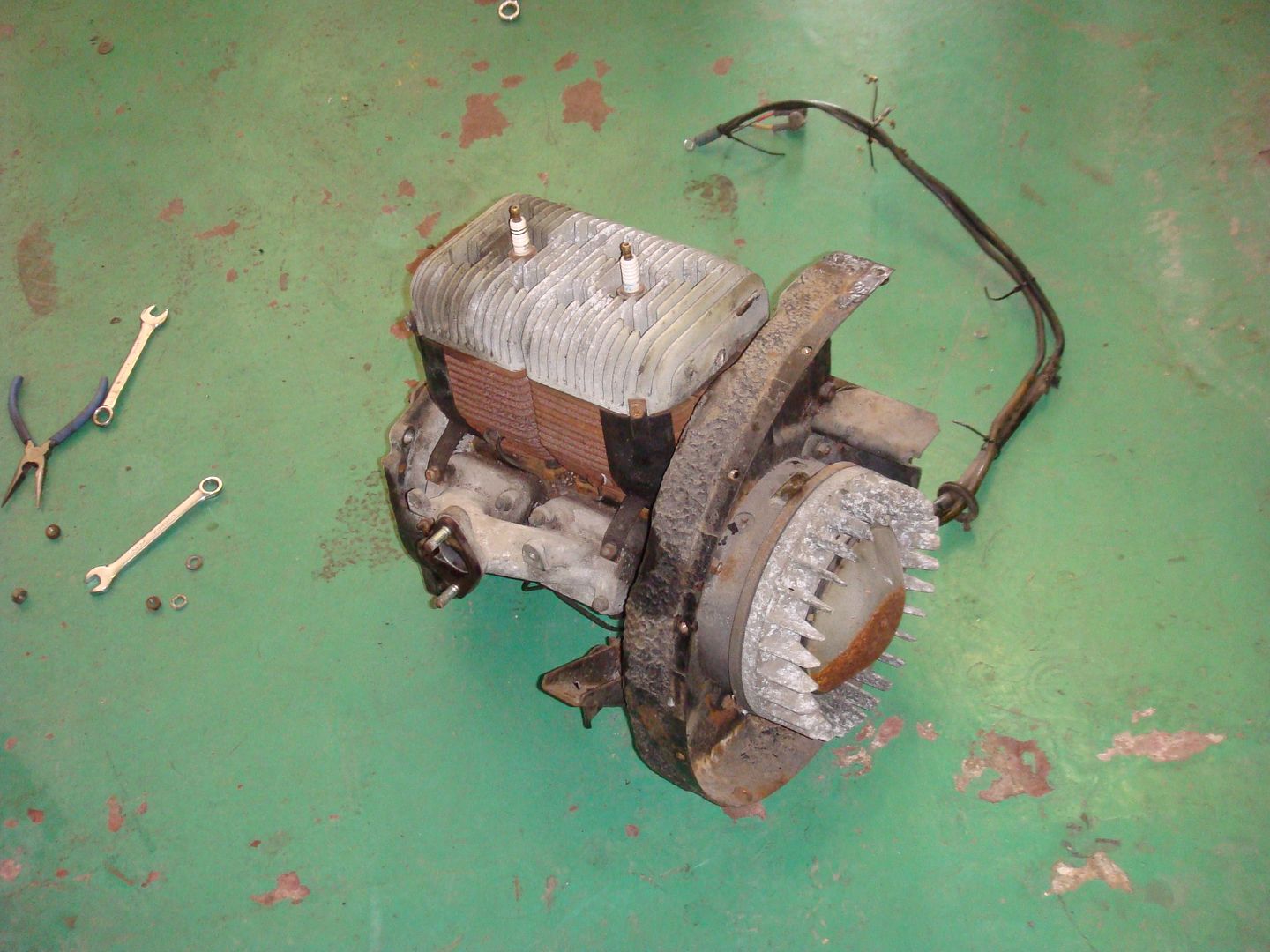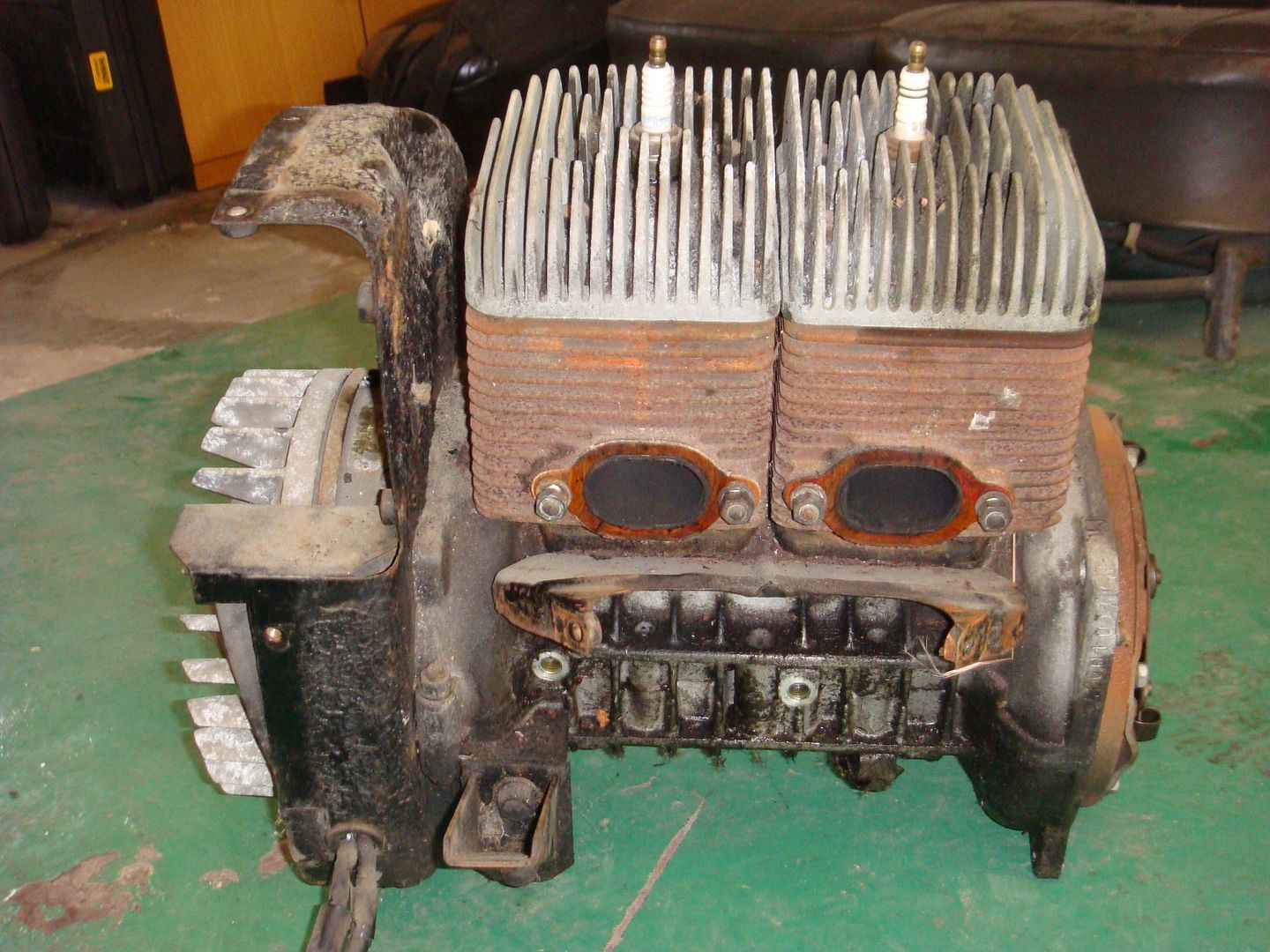 That is one small clutch, haha!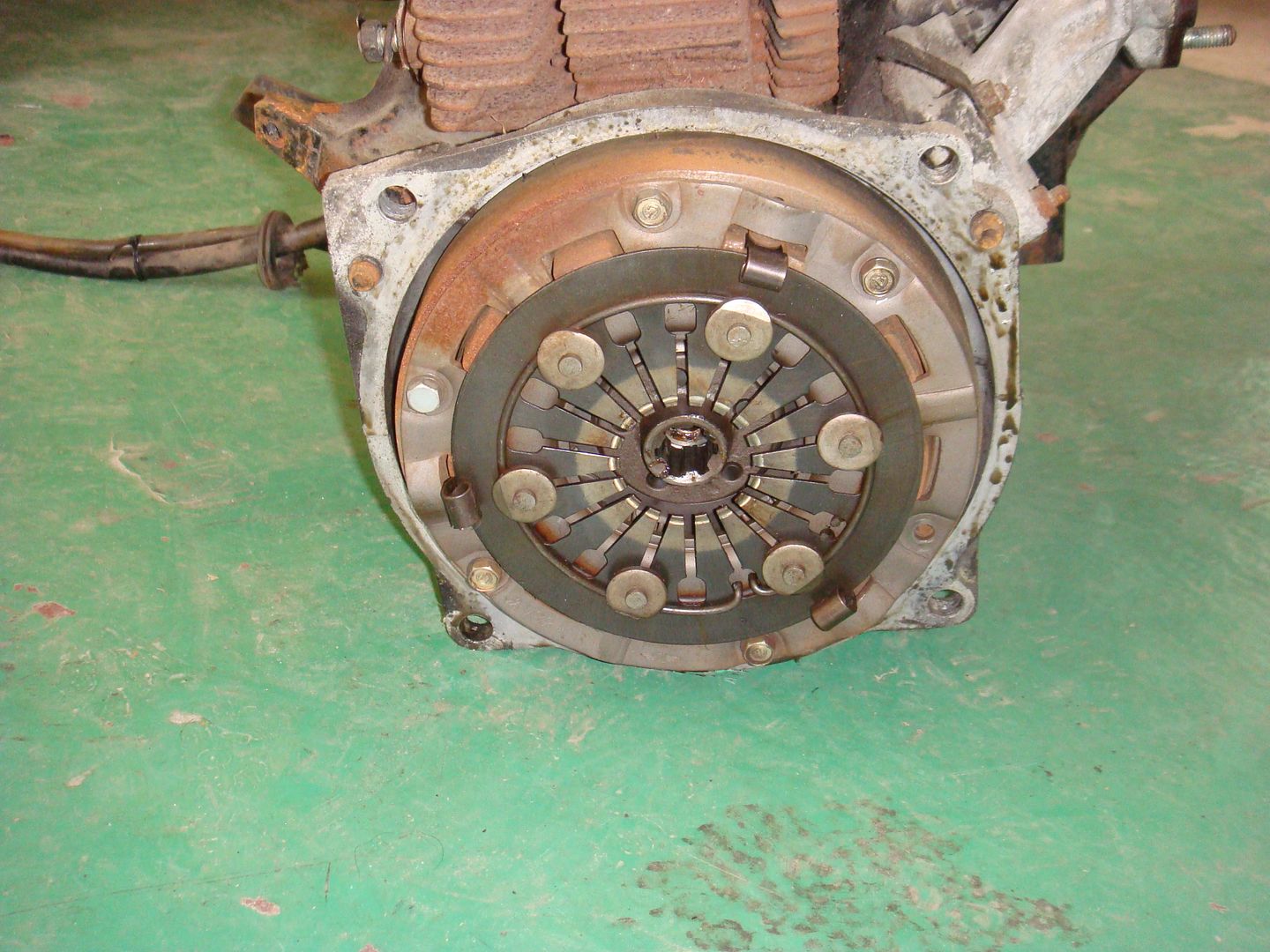 Empty engine bay and tiny transmission. Think I'm going to leave the transmission in since it's mounted really pretty well and a lot of linkage is connected from it to rotation points on the body.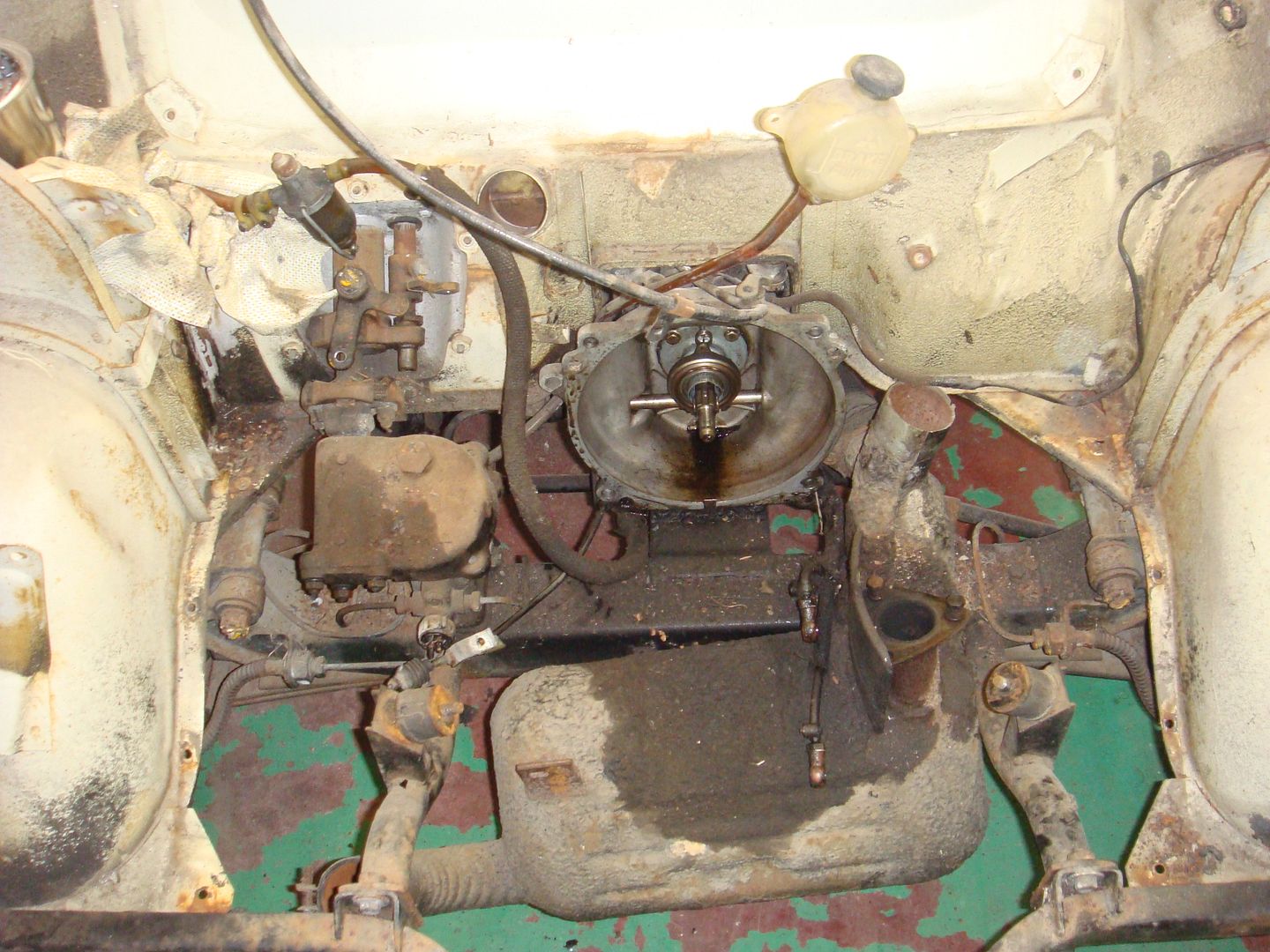 Expansion pipe out. On the left is the inlet for the heater air. It passes around the expansion pipe and exists on the right.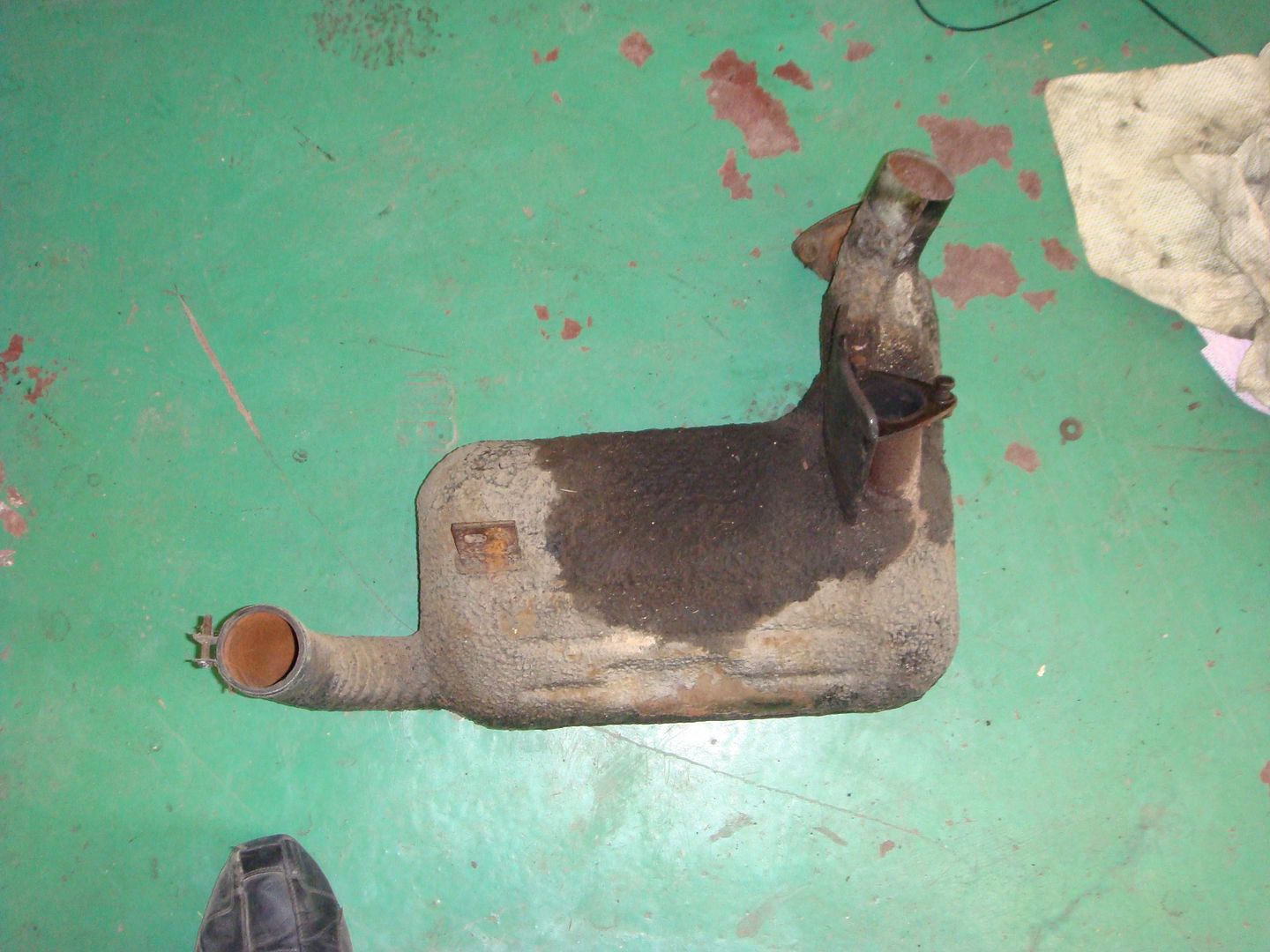 The top pipe in the picture is the exhaust inlet from the exhaust manifold, the middle is the exit for the heater air and the bottom one is the exhaust outlet and bolts up to the exhaust pipe.
With no engine in it the car is pretty light, haha!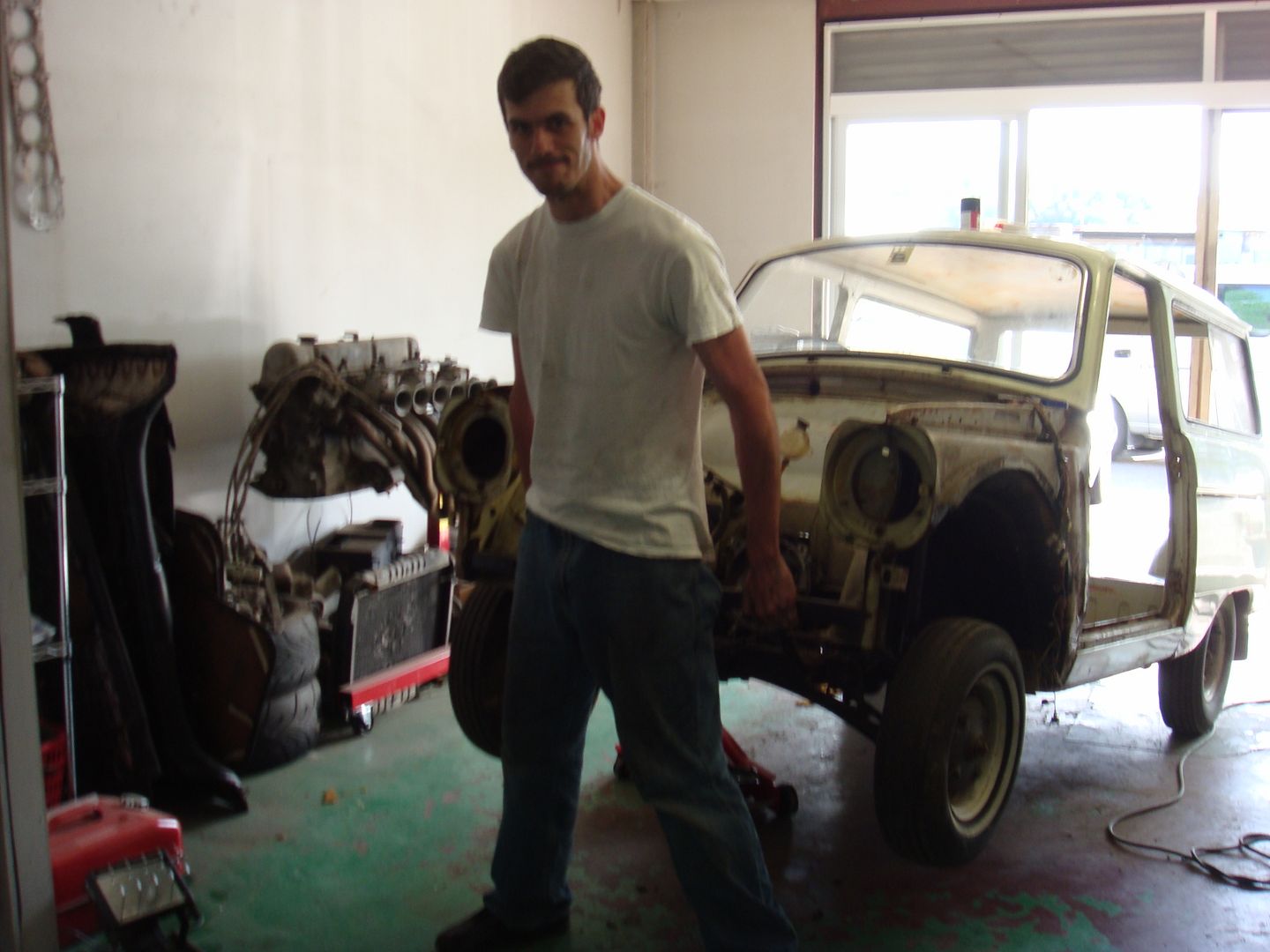 That's all for now!
Cheers and thanks again for all the inspiration and comments!
David