Beware wrote:
Space permitting, I'd love another R100, but I don't see my funds being at a level that will allow me to get one in the near future, I'd settle for a nice 1200 coupe, like RRI200 in Adelaide. And I have a soft spot for RX3 sedan's as I had one for my first car, so one of them would be nice. I have a few plans for each of the 3 I already have above, so once they are done, and once I have some more garage space and cash, I'll go searching for something else.


So, back on page 1 when I was asked what I'd like to add to my collection next, I replied(above) that I'd like a nice 1200 coupe like RRI200....well a few months ago I managed to get that actual car, so I'm rapt. At this stage no huge plans for it, but I'd ultimately like to pull the 1200 motor out(it's not a matching number car) and put in an MX5 1.8 and then build it and turbo it later down the track. For now it'll be left as is, and maybe next year I'll look into the conversion and a respray of the engine bay at the same time, and I'd also like to fit some nice Jap 15's to it aswell.
As I got it, the hubbies were off so I could give them a fresh polish....but I actually quite like it with them off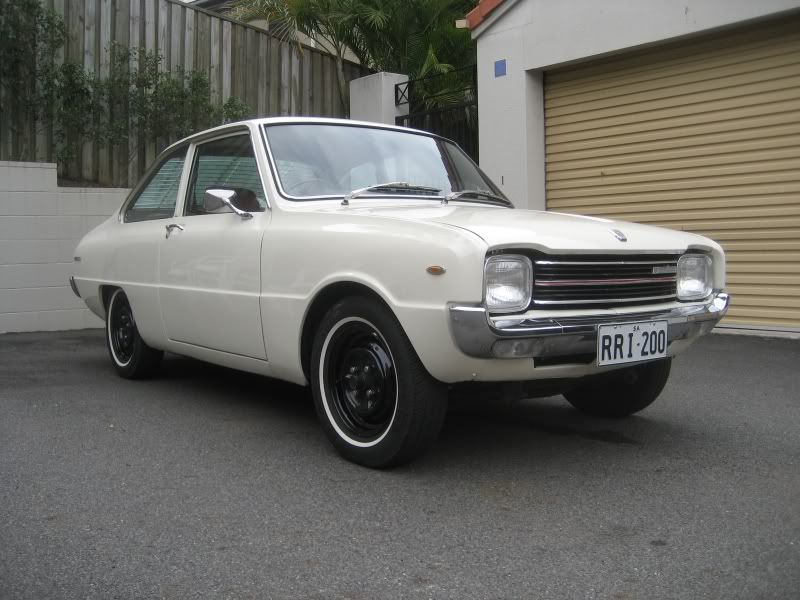 A few pics from the weekend after I spent a few hours giving the hubcaps a refresh.....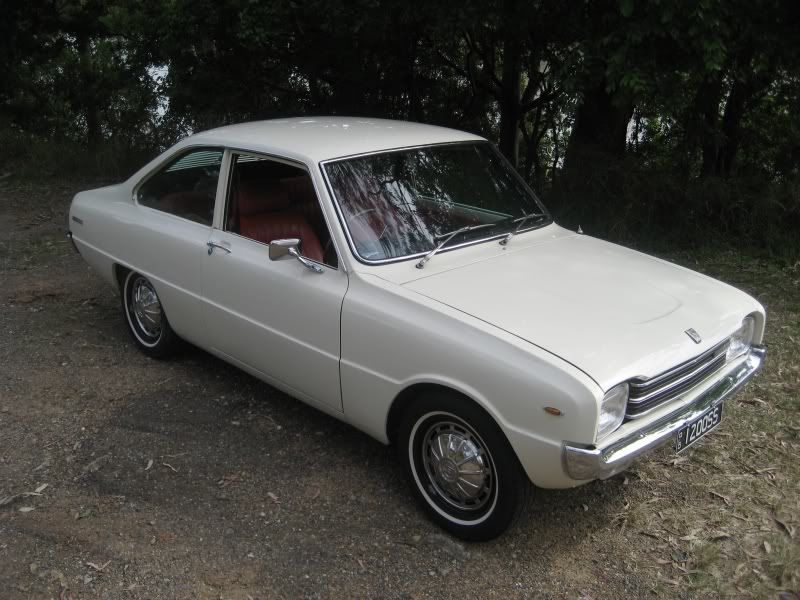 also got some old heritage Q plates for the wagon, which I think suit it's old, accessorised look much better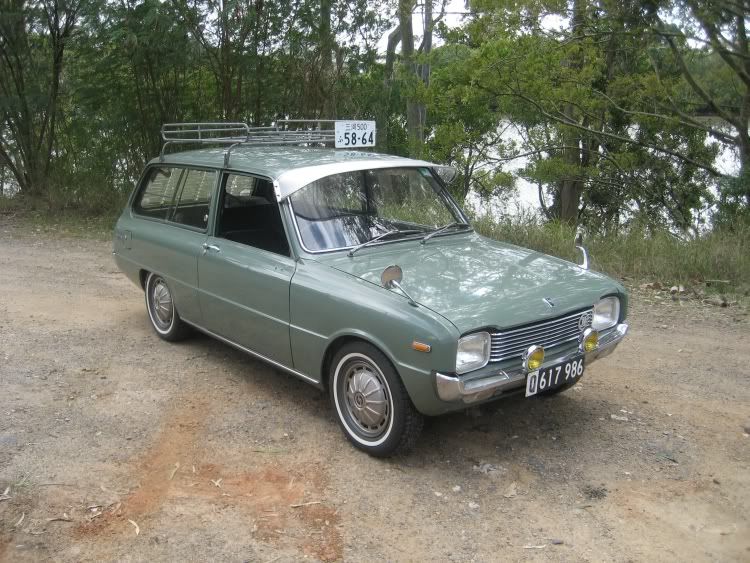 [/img]