Alrighty, got back out there and got a few more things done this weekend. She's getting pretty close to the point where I need to buy some filler to fill in a few areas and circle the rest for the body shop to fix. I've never done expansive body work before and I'd hate to botch it up on this car, haha.
At any rate, since one of the brakes was seized up she was almost impossible to push around the shop, so I jacked the front up and the front right wheel was the culprit.
So we pulled the wheel off. It was unbelievably light, but then again, there isn't much to the wheel, haha.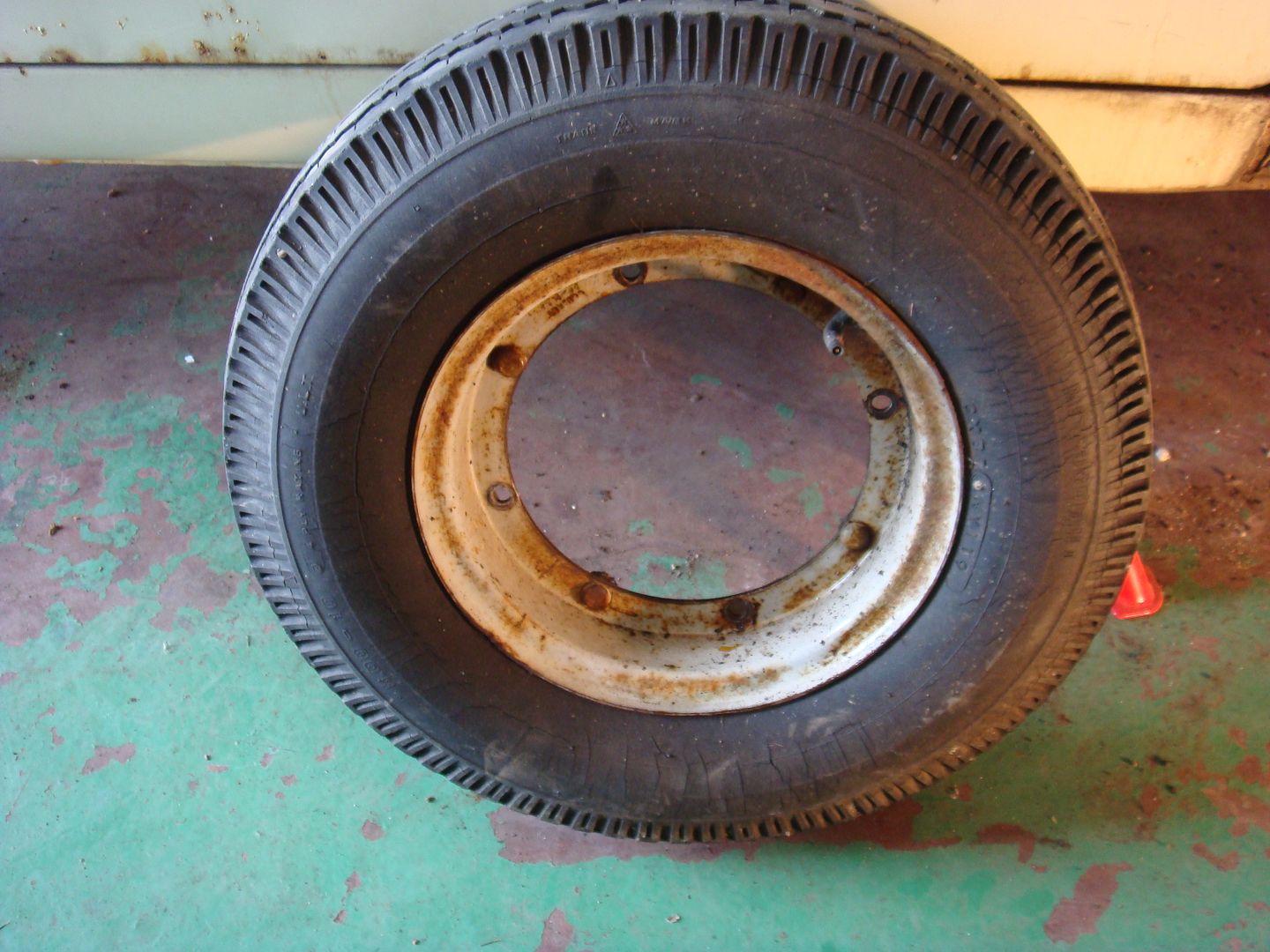 A picture of the hub. No fancy wheel bearings here, just plain jane straight bearings! Pretty wild!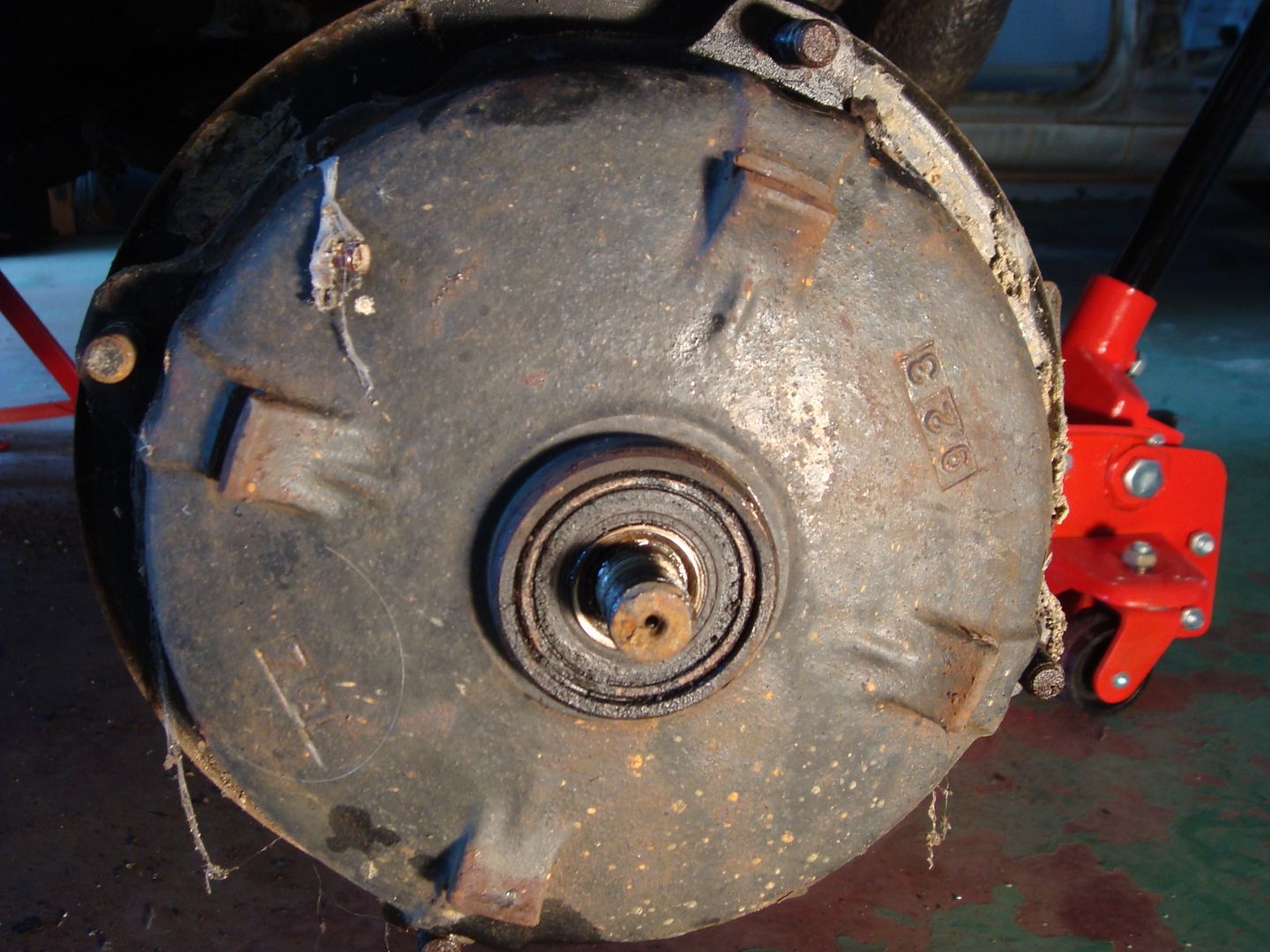 After some solid tugging we got the hub/drum off. The front brake shoes look brand new! The culprit was the wheel cylinder, rust had taken its toll. We hammered it in a bit, but it will have to be rebuilt in the future. Upside is that now she rolls just fine.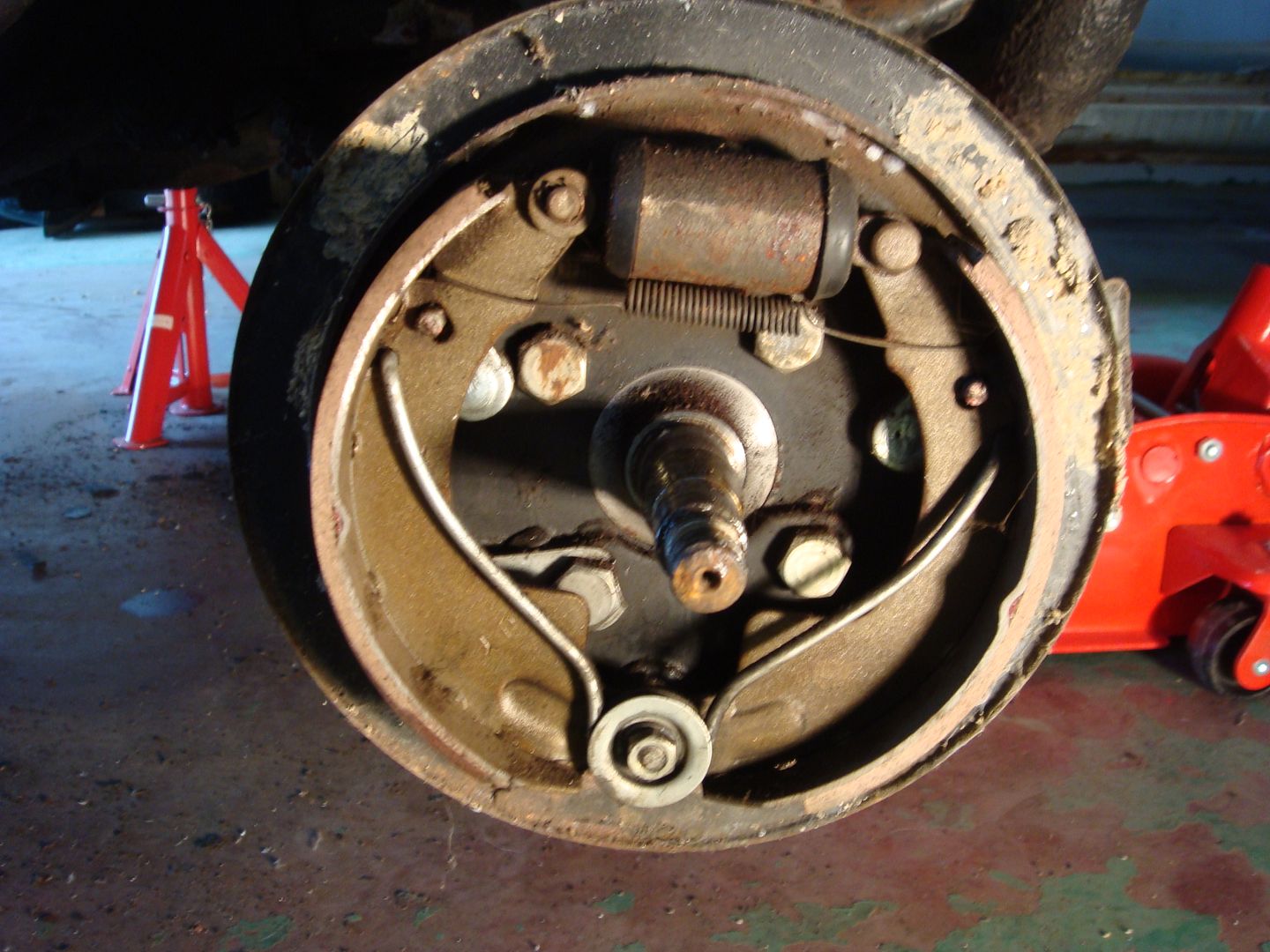 When I was trying to take the rear tail lenses off rust had bitten pretty hard here as well and we had to drill the screws out.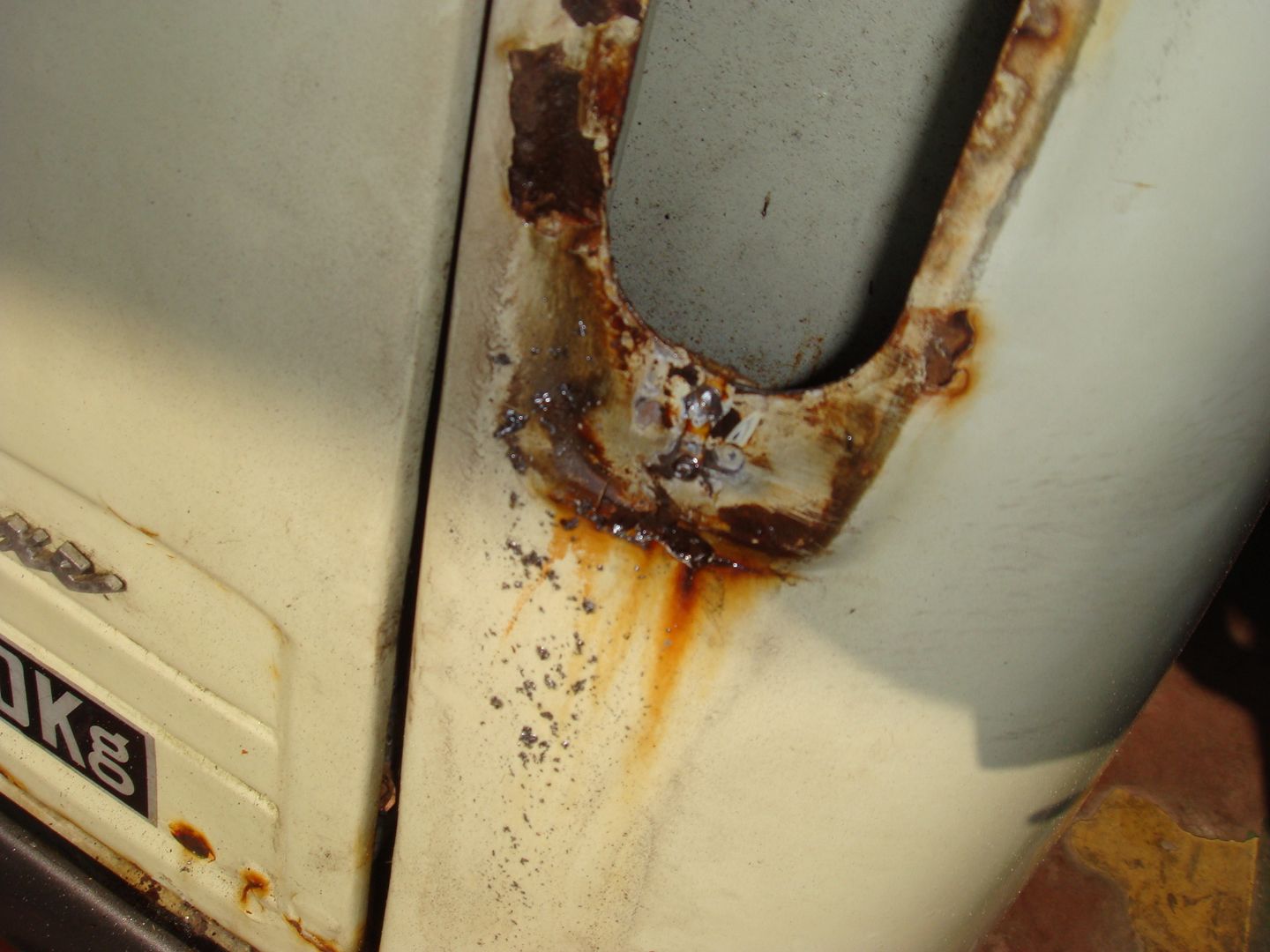 Pulled the rear bumper off. The wheel and driveshaft are from my Hakosuka.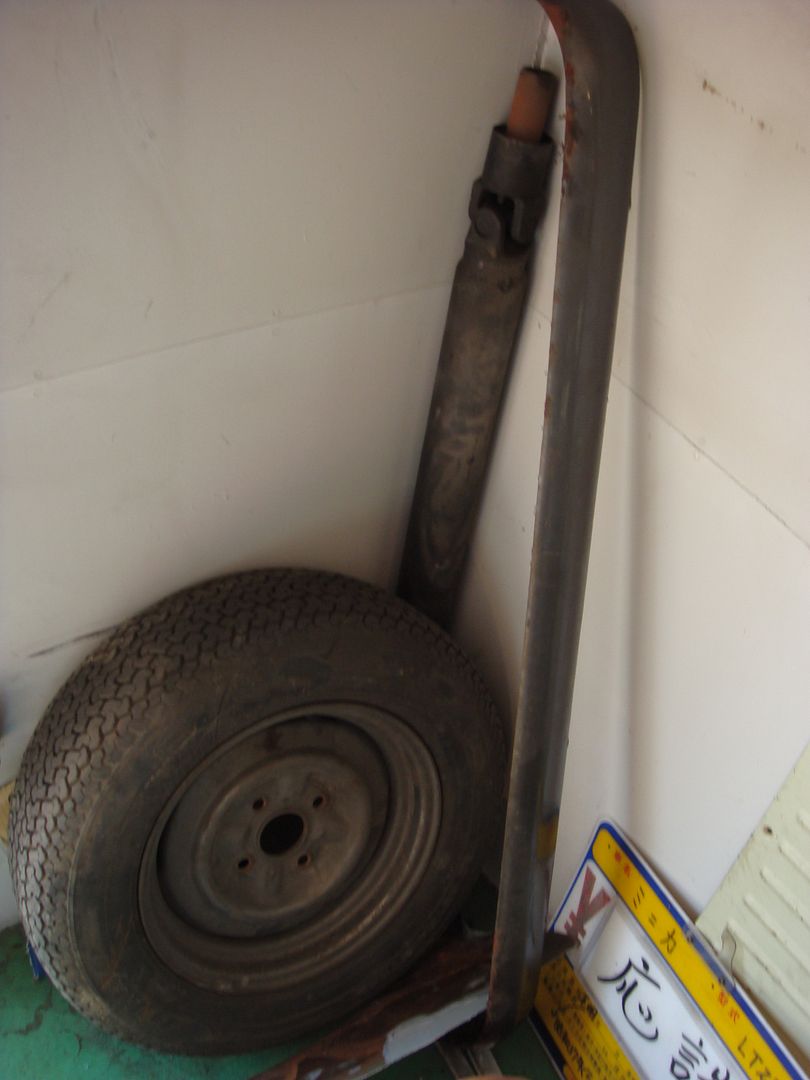 Also got the reverse light off. It's in pretty rough shape.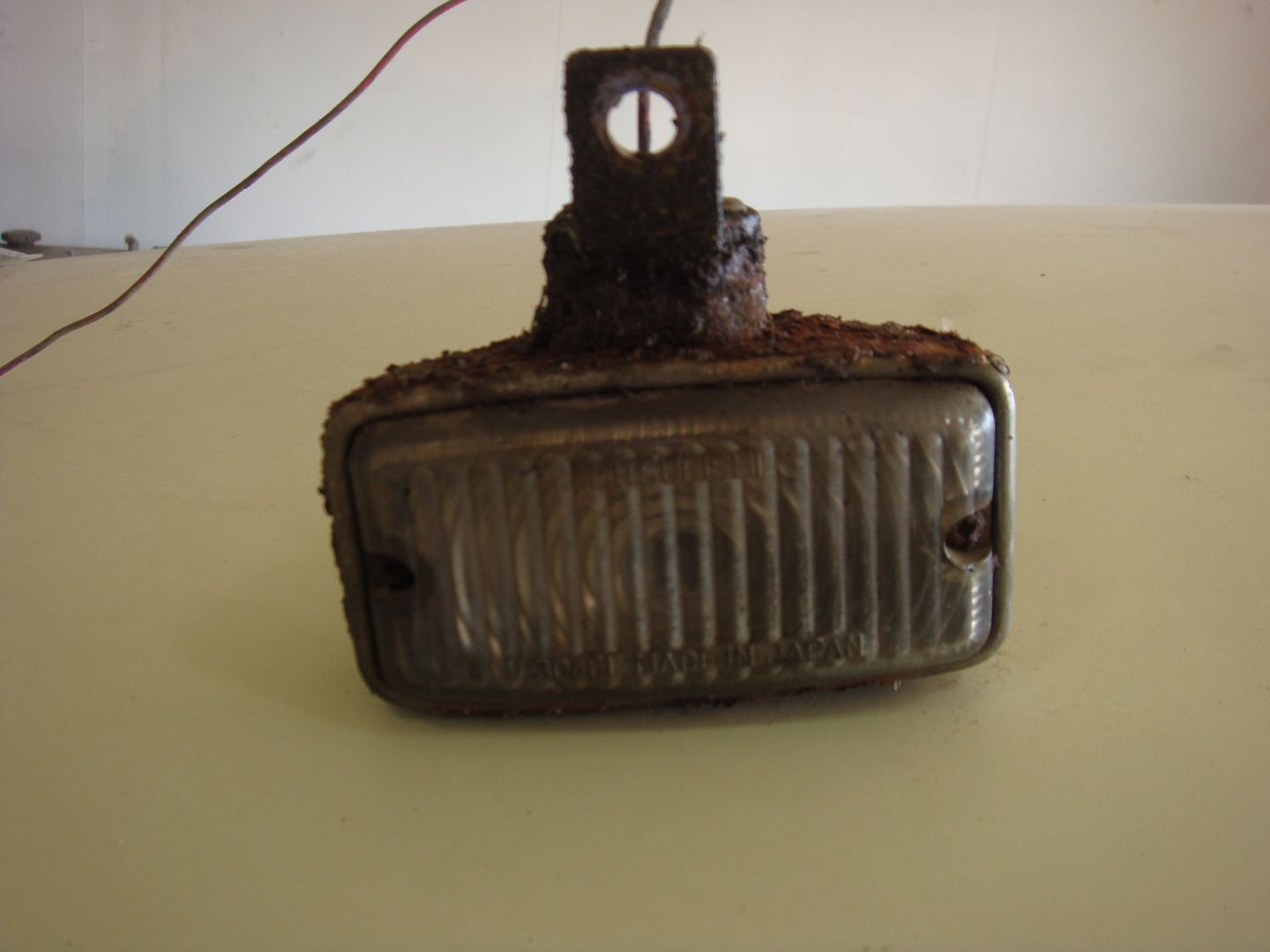 Pulled the accelerator pedal out.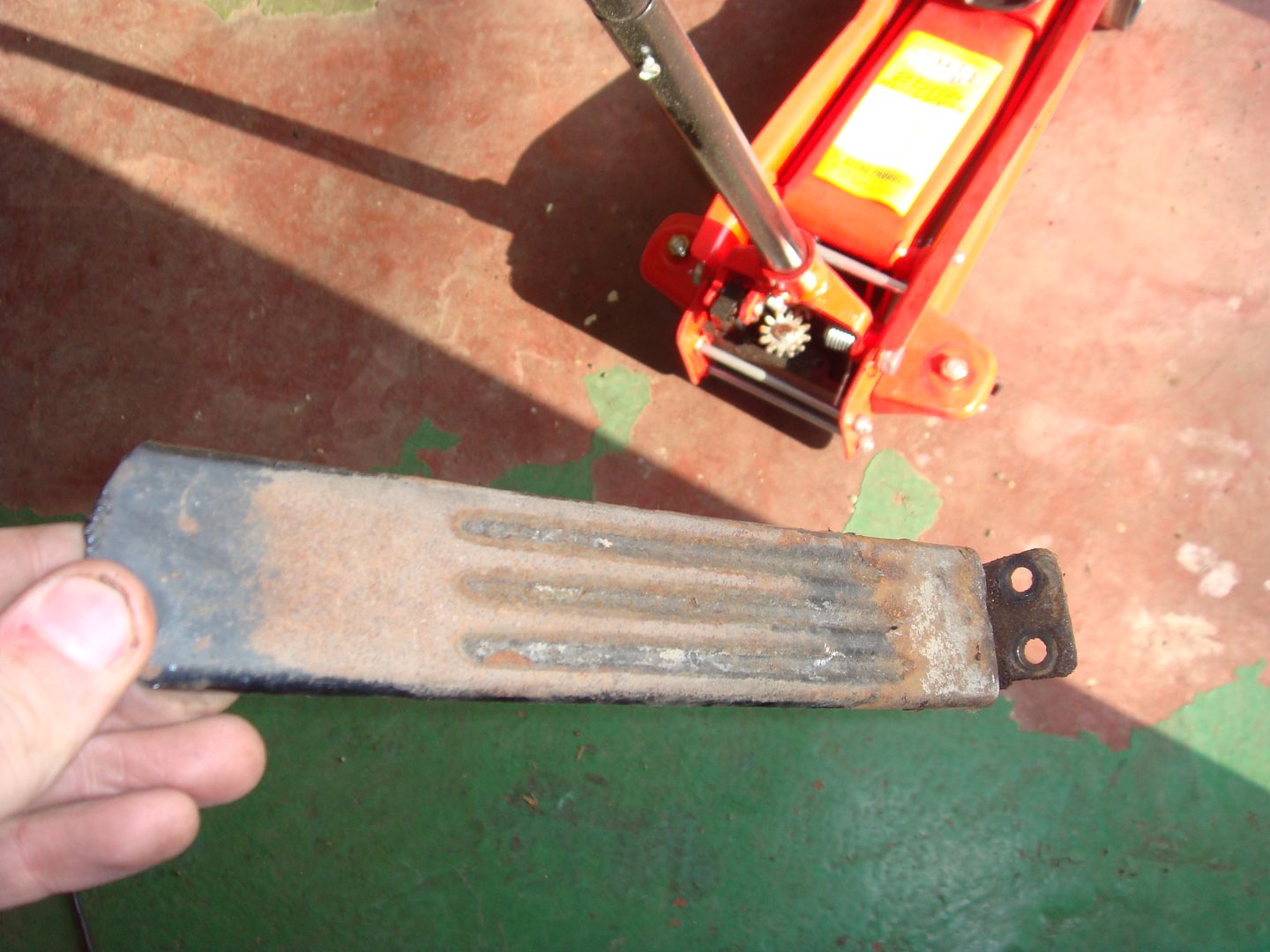 Uses a plastic roller to push on the arm that pulls on the accelerator cable.
A look at some of the trouble spots on the car.
Here is the bottom of the rear trunk and behind the rear bumper. Not too bad, only behind the awesome sticker there are bubbles of rust. I don't know how to get to that without destroying the sticker...
Close up of the sticker. You can see the rust behind the second and last kanji. Also, appears they spelled Deluxe with a dash in it, "De-luxe." Haha, awesome.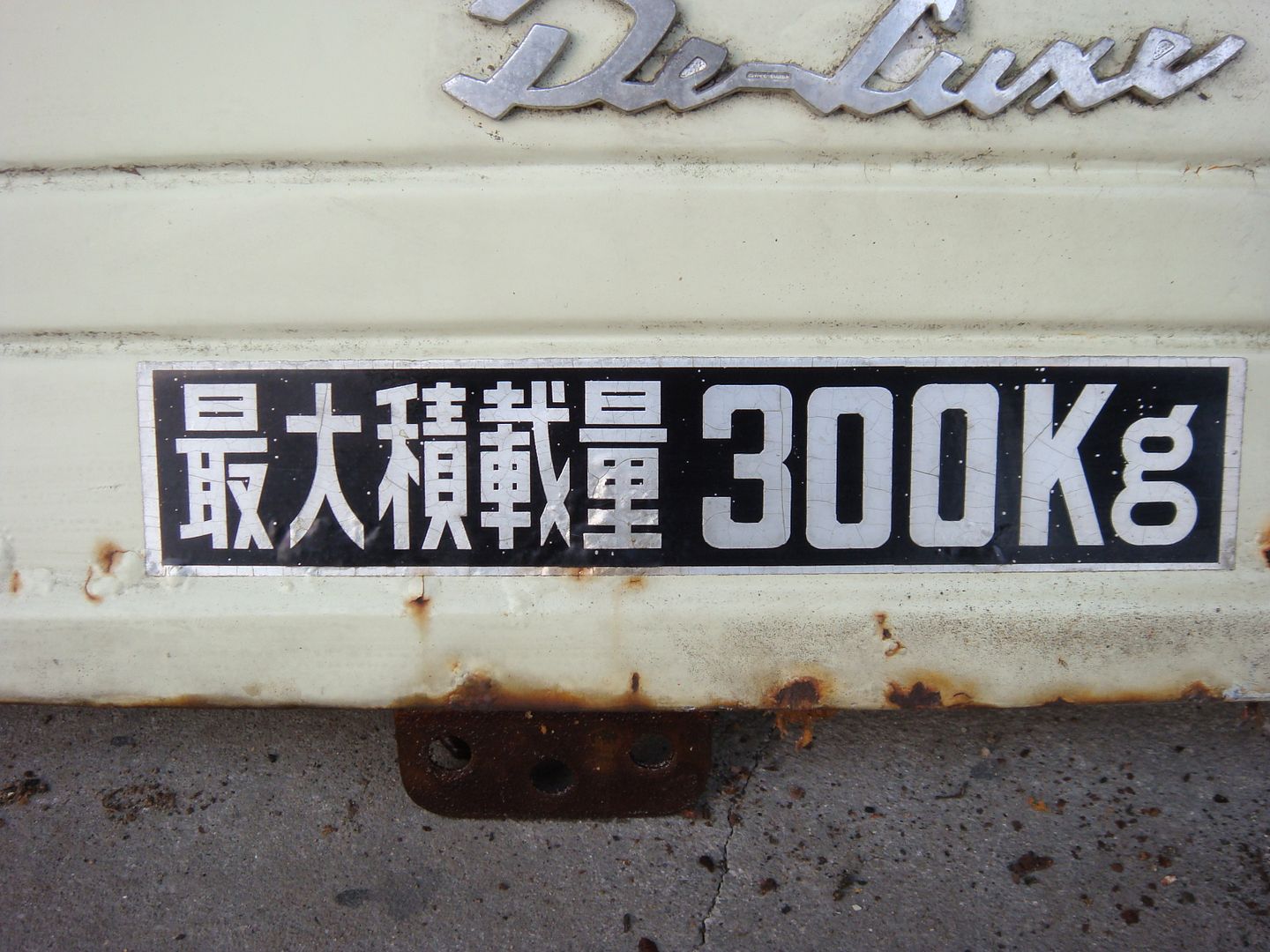 Bottom of the fender on the left rear side. Not too bad, but bad enough.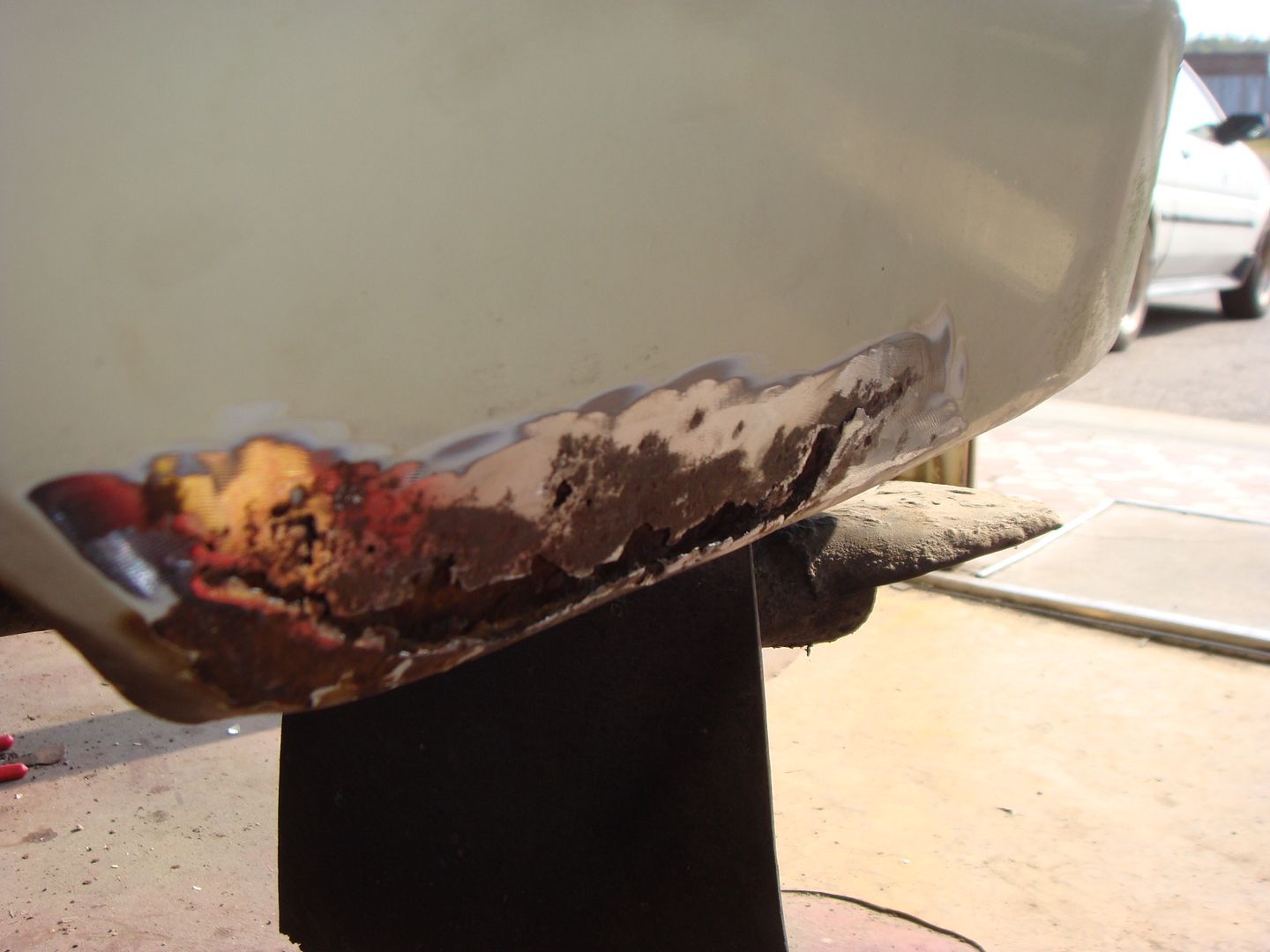 Where the bottom front of the right rear fender and rocker panel meet. Not terrible, but needs help.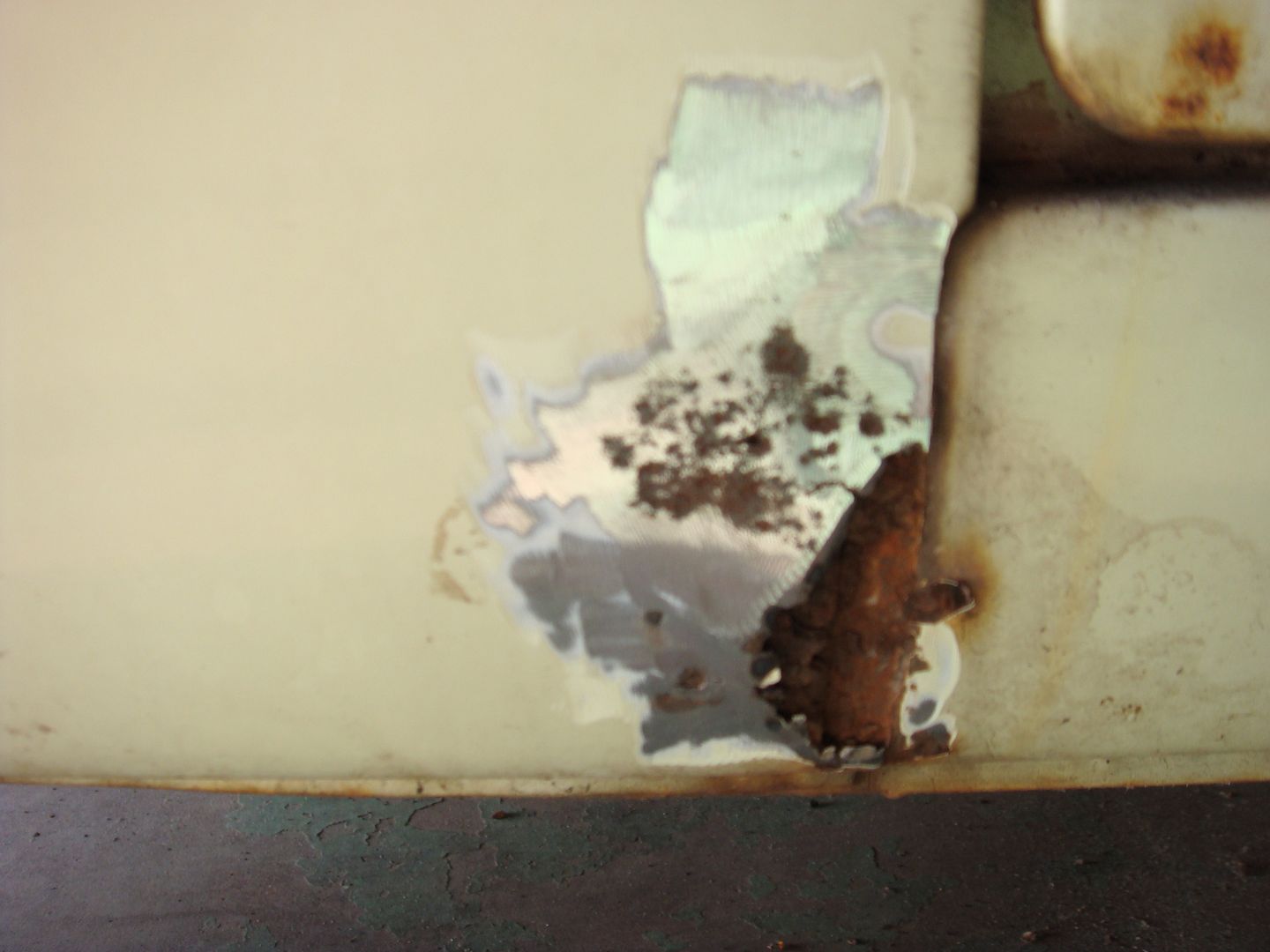 Pulled the rear glass out.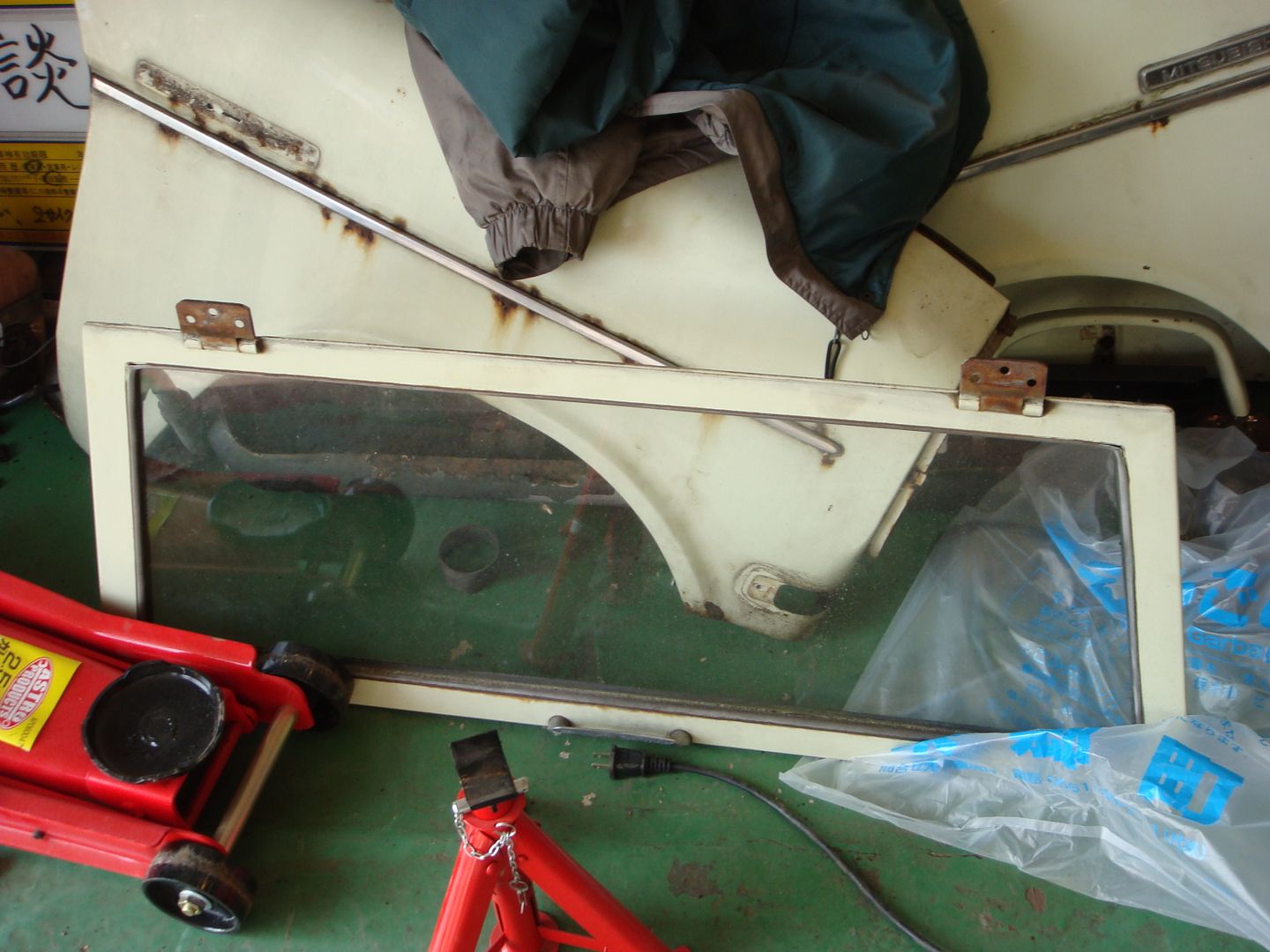 And trunk lid.
How she sits now.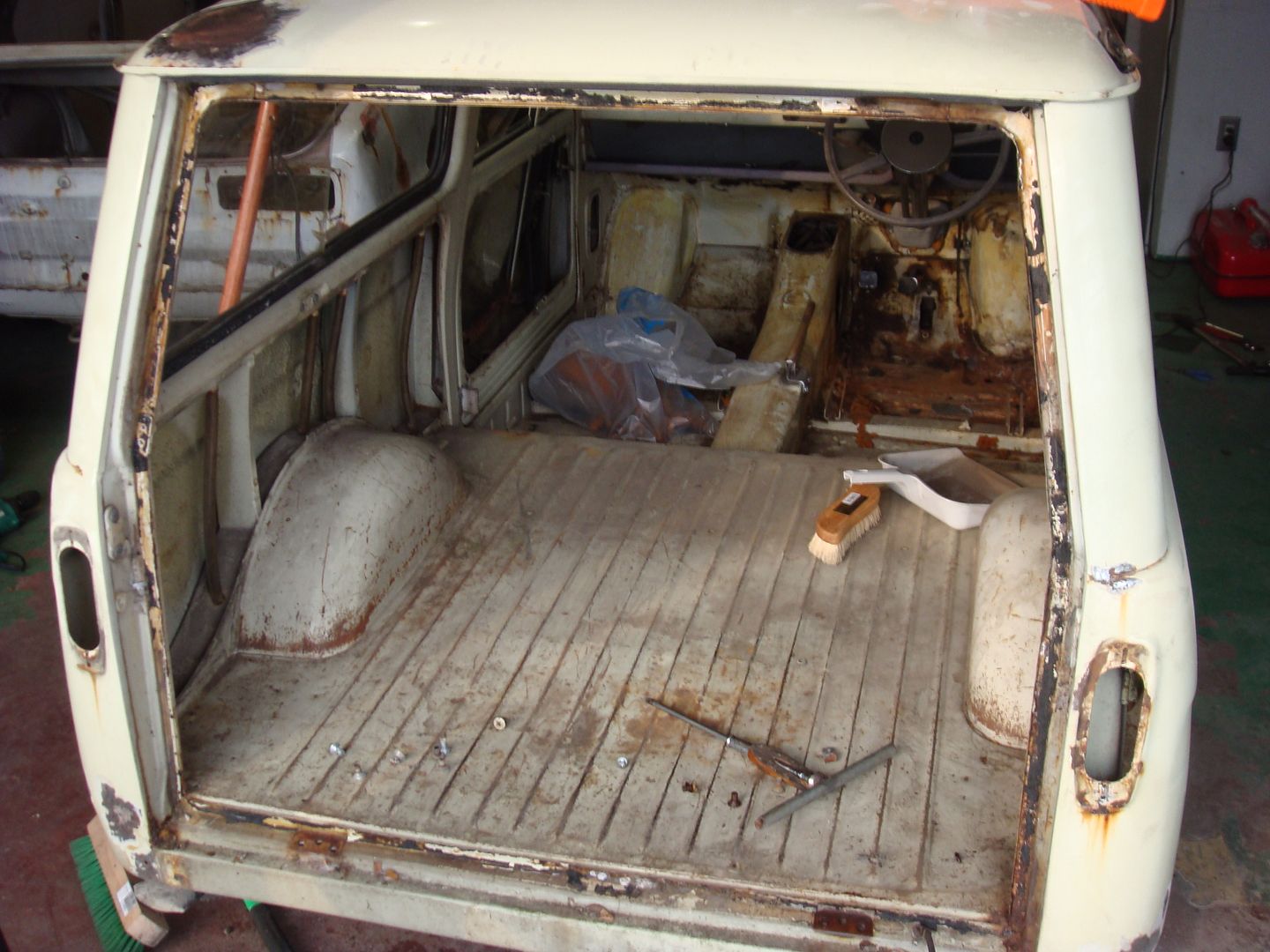 Still cleaning up trouble spots on the car. Some just need a good grinding and some filler, and some need proper help. Will keep the updates rolling in!
Thanks all for the inspiration!
Cheers
David