so just a little update haha..
pulled 4G63 out
and at this point I went totally nuts and decided to scrap my plans of going DOHC 4G63...
but what engine so I replace it with?
hrmm.. well I acquired these two engines:
6G72 3.0L V6 MIVEC from an F36A Diamante 30M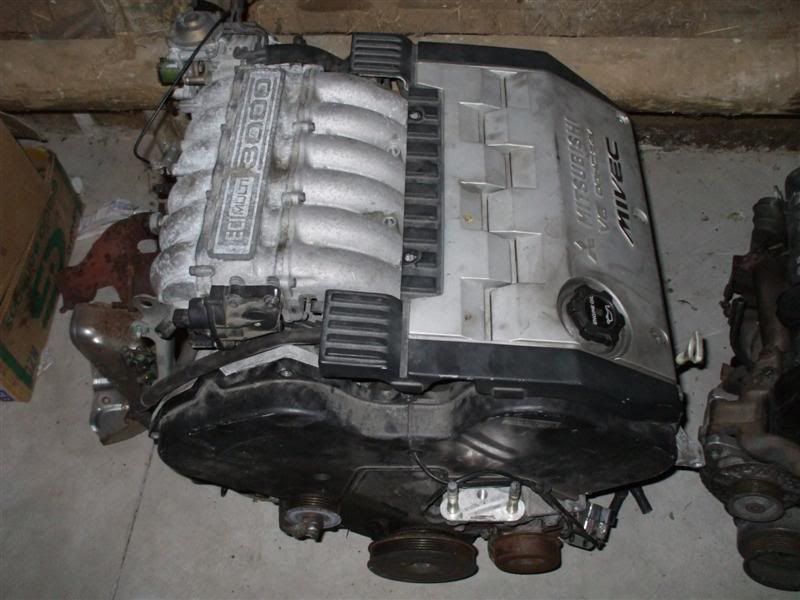 and another 6G72 3.0L V6 twin turbo from a GTO/3000GT
at this stage the plan is to use the entire MIVEC motor with turbos bolted on. The bottom end of both engines is more or less the same with a few small differences, however the compression ratio is a bit higher on the MIVEC engine.
so in the hole it goes!
it bolted up fine using Pajero (Montero) mounts. Sump needs to be modified somewhat to clear the crossmember, and I need a shorter clutch master cylinder (AE86 one looks like it will fit the bill) and not so deep brake booster. Custom exhaust manifolds will need to be made but there does seem to be enough room for a turbo down each side of the bank: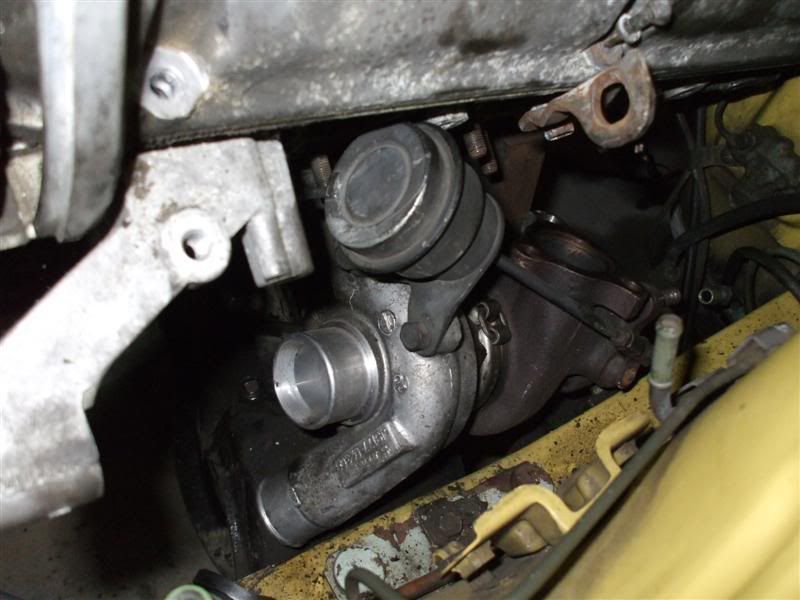 so that's about as far as I'm up to. My next challenge is finding a manual gearbox for it, I have a Pajero 4x4 V6 gearbox arriving next week which I'll at least be robbing the bellhousing from. I am going to see if I can attach the tail housing (minus transfer case) from a 2WD Triton in order to convert to 2WD, but I still feel the box will be quite 'agricultural' for what I want - it seems quite heavy being a cast iron casing and the ratios probably wont be all that ideal.
Let me know your comments!