Hey guys!
Found this awesome nostalgic forum just now and felt that i had to join you guys!
Well to introduce me then:
My name is Joakim Lindgren, i´m 25 years old and live in Sweeeden.
I´ve always had a thing for old 70´s and 80´s japanese cars, and has had a few of my own.
I´ve owned five different Toyota Starlet´s from the 79-83 models, one of which i used to compete in gravel rallys with, which was alot of fun!
.
A picture of me in action at a local competition about a year ago.
But they´re all gone now, nowadays i only drive my two extremely rare 1983 mitsu Colt 1,4L Turbos.
One of them is in near mint condition with improved traction and a slightly tuned engine that puts out around 140bhp and with only 920kg of weight i can promise you that it goes like a greased turd! (hmm not shore that my saying is correct there, excuse my bad english skills.)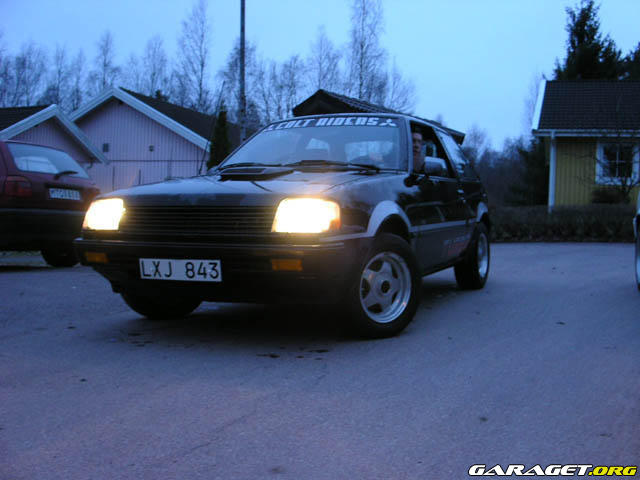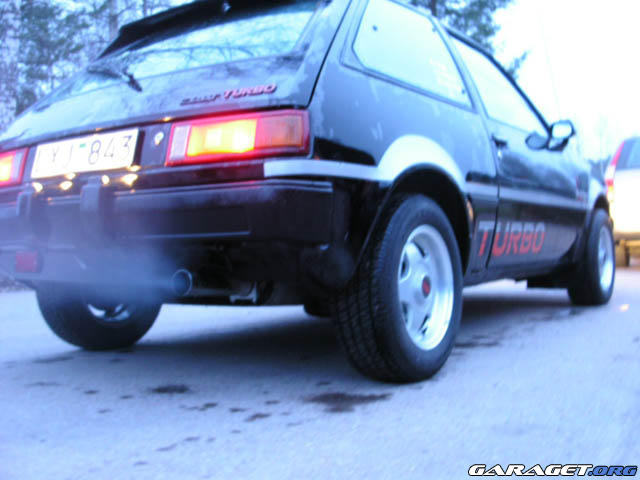 Well, thats that about me and what i drive, sorry if the post is too long!
//Best regards - Joakim