My BRAND NEW EA63 dry-sleeve shortblock just arrived courtesy Shawn on the USMB forums!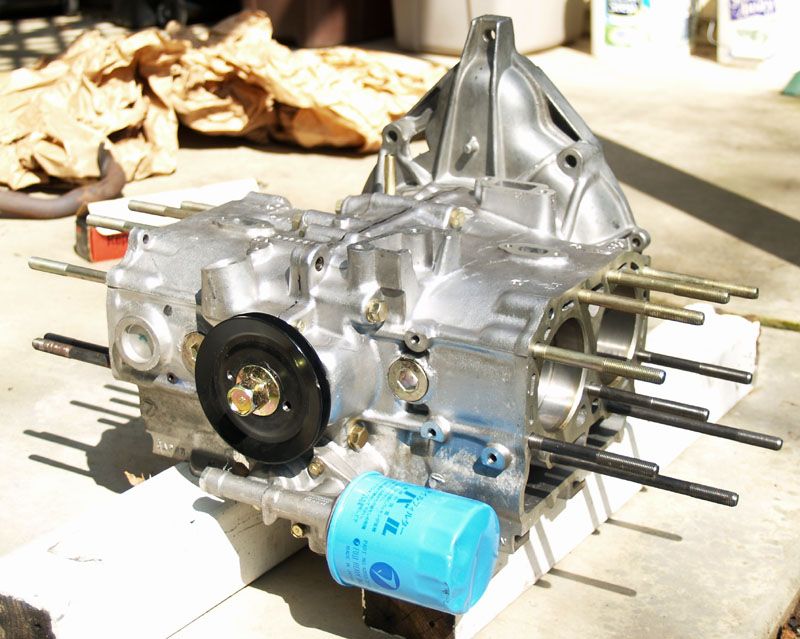 I mocked up the motor/transmission, I wanted to be sure if the main shaft would be compatible with the EA63 crankshaft and it indeed is, which means I ONLY have to swap the camshaft.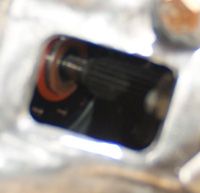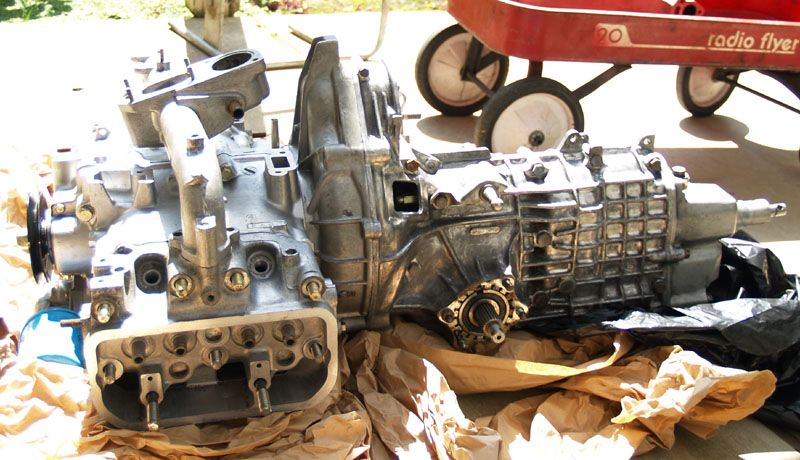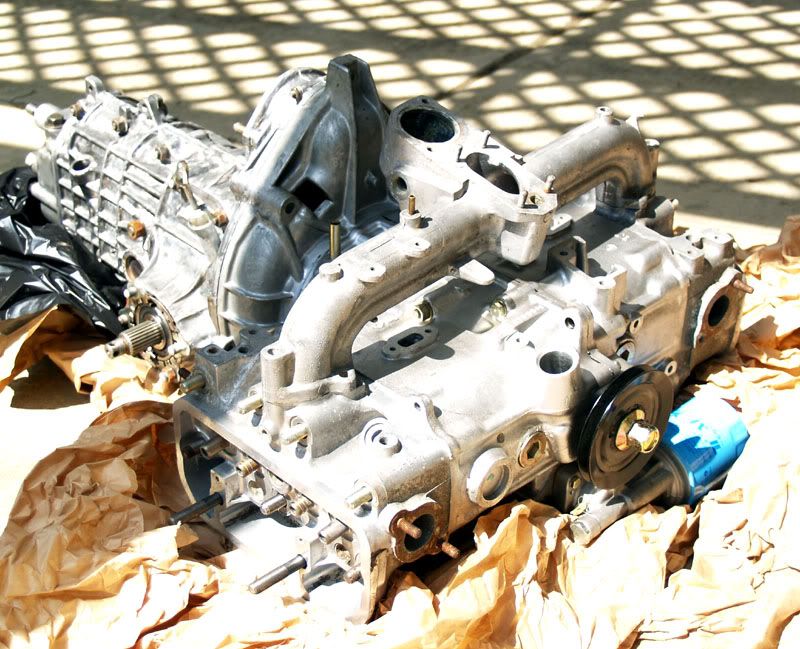 The other good news is the head studs are correct and completely new, so that saves me from needing new studs!
So right now, the next step for the motor is one of two things:
1) Take the camshaft and heads to a machine shop to clean up the cam and heads along with a valve job, and just reinstall everything with the EA63 stock manifold with a weber 32/36.
2) Take the split block, heads and camshaft to a shop and try to have the heads and block shaved to fit the weber manifold/dual-carb setup, and have the cam re-ground for more performance along with some head porting if possible.
Which route I take will probably depend on if a machine shop can work with the motor, and how much I spend on paint/bodywork.