So I was wrong. I actually counted (what I could find), and I'm closer to 80+.
Here's half of them...
My Dad was really into Novas so I'm stashing a few of those to build later. Also Initial D AE86, Top Secret R34 GT-R, and some other randomness...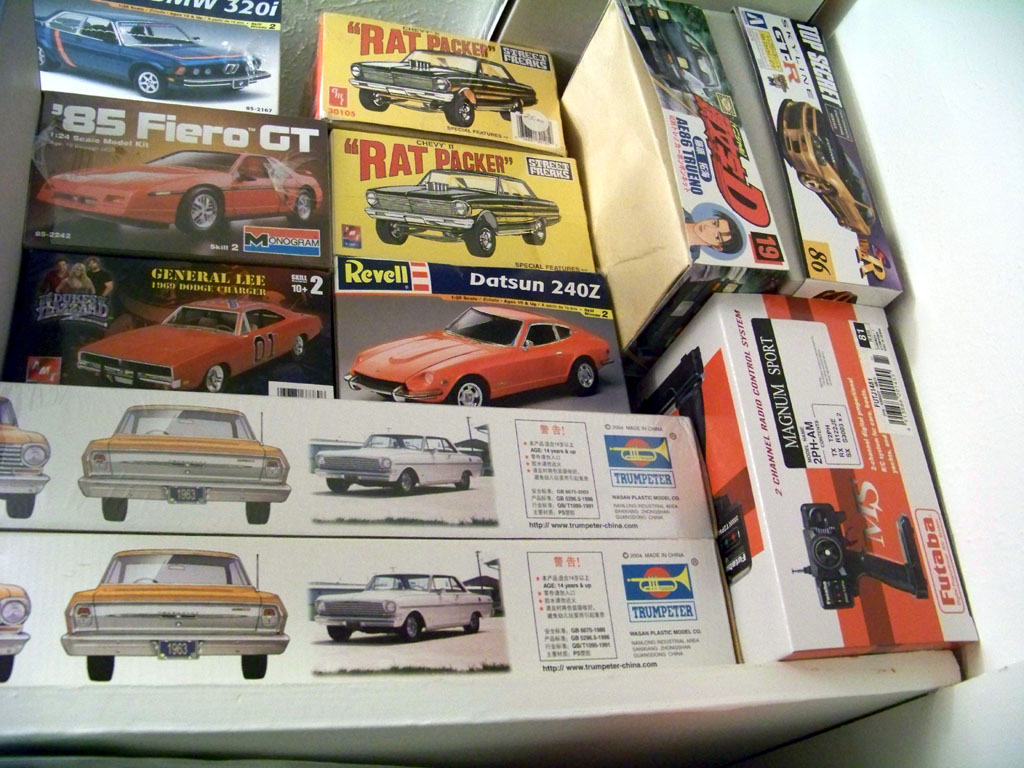 More Novas, more randomness, and a crapload of Datsun 510s...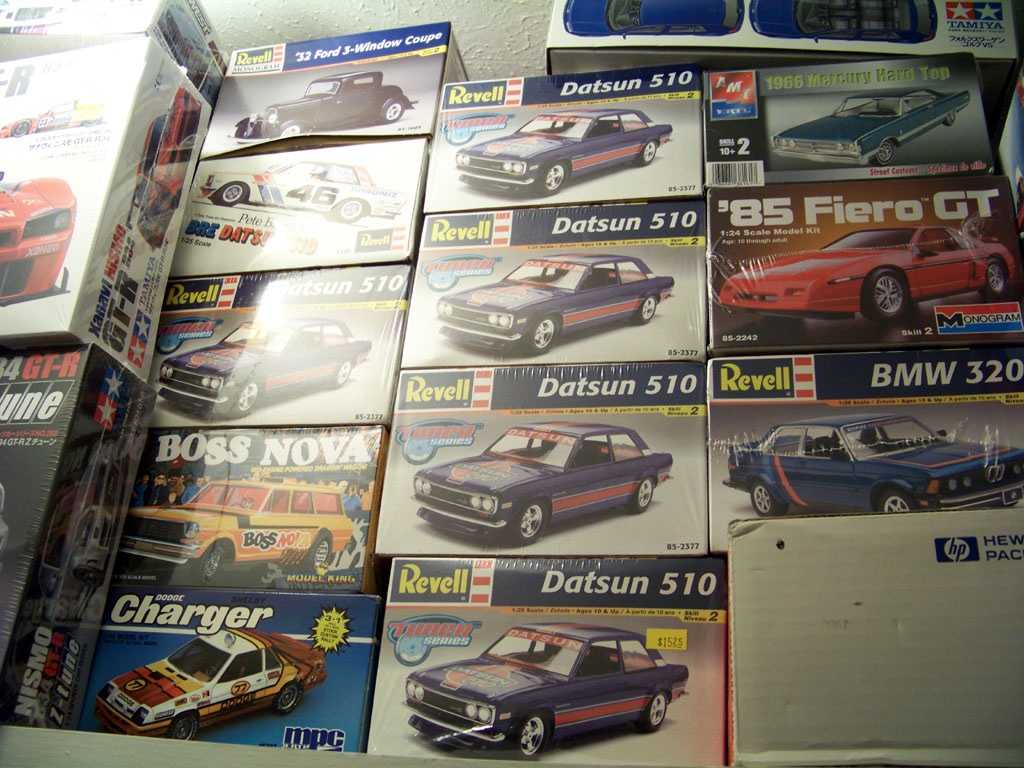 More R34s...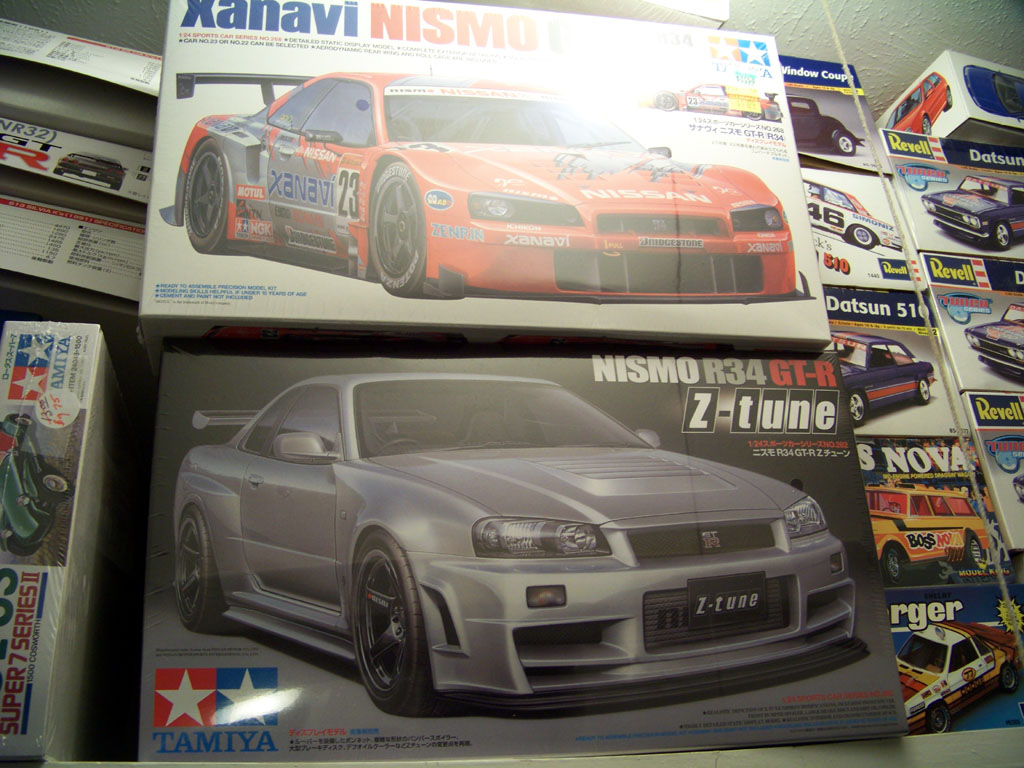 Some antiques and a C-West FD RX-7...
Even more 510s, and a GC10 GT-R...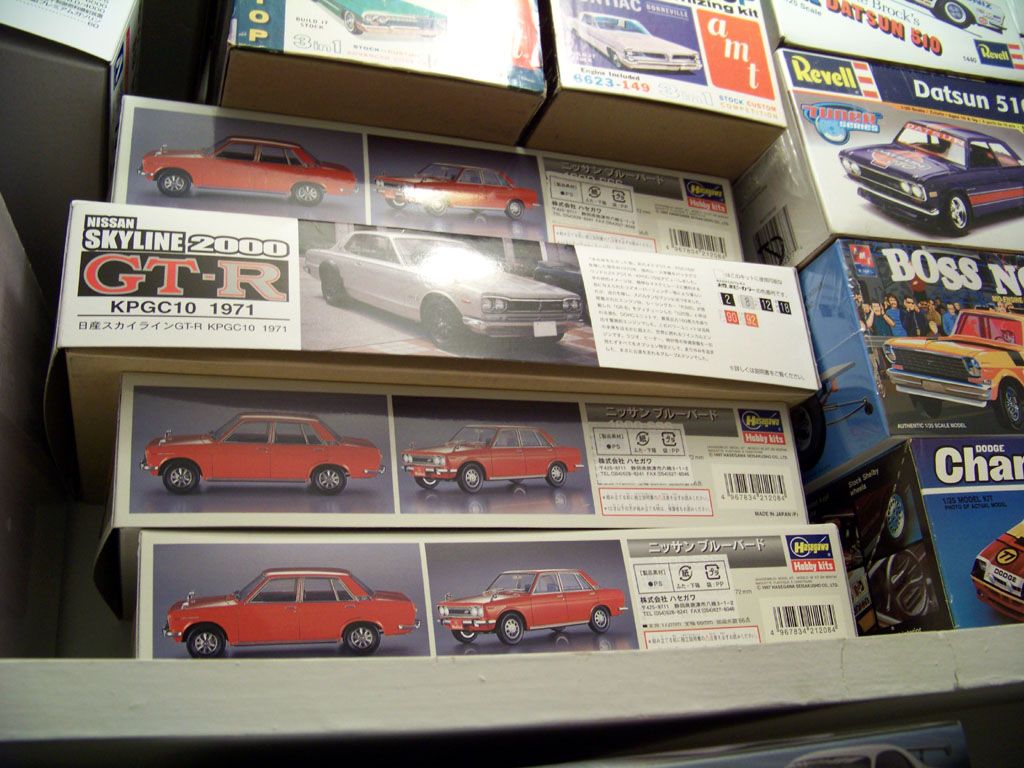 Two S13 Silvias and an R32. One of those S13s is giving up it's SR20DET for one of the 510s.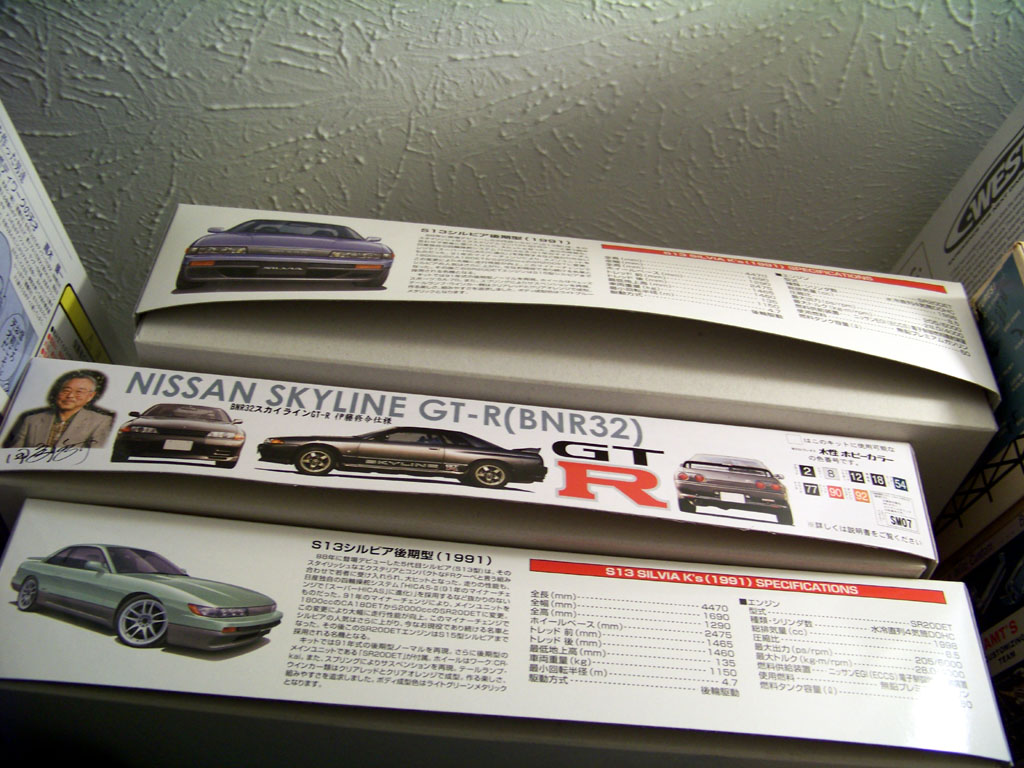 Another race R34, Another S13, and a Wangan Midnight S30...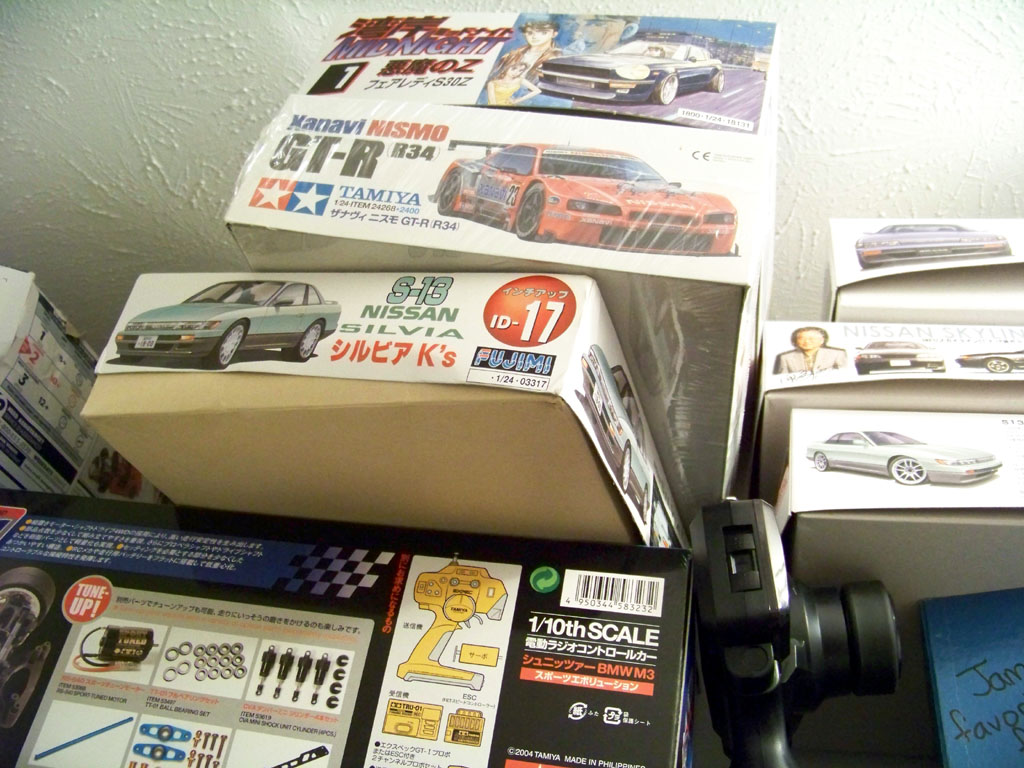 Antique Aston Martin kit, yet another 510 model, and the holy grail (to me), the very rare and hard to find Doyusha "Nostalgic Heroes" Nissan Sunny 1200 Coupe...