I thought I may aswell start a thread with my 3 Mazda's. My 1971 Series 1 RX2 Coupe, which is a matching numbers, stock 12A twin dizzy powered model. Its had an exterior respray some time ago, maybe 10 years or so, and the interior has had some restoration work done on it aswell. Since buying it I have done a bit of a tidy up on the engine bay, restored the air cleaner etc and just given it a good once over. It has 2 sets of wheels, the Simmons FR17's in charcoal with redwall tyres and its stock steelies with trim rings and caps, at the moment it is riding on the steelies off my 808 wagon, which aren't the right grey colour but are whitewalled which I like, but the originals will go back on soon. The only mods are an exhaust and it is lowered and rides and drives very nicely, no squeaks , no rattles, a pleasure to drive.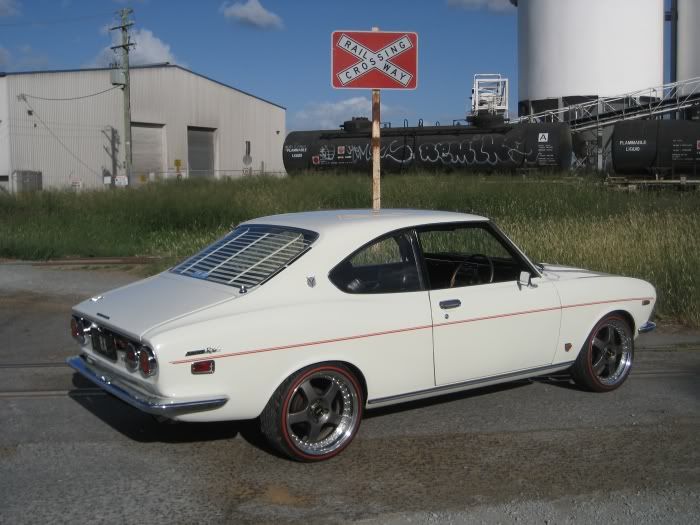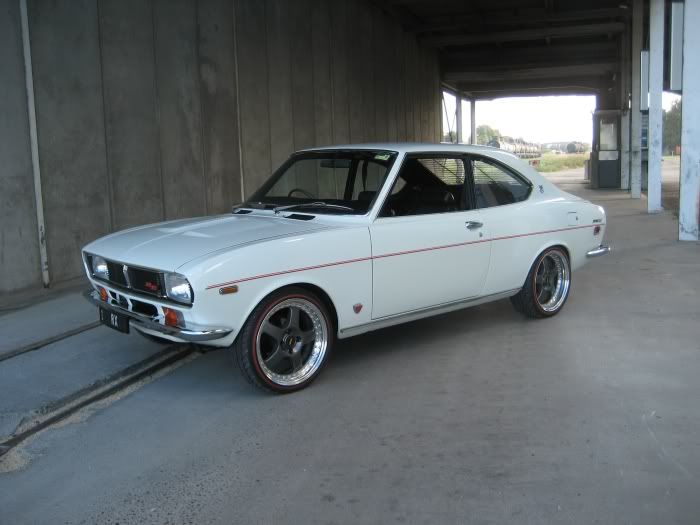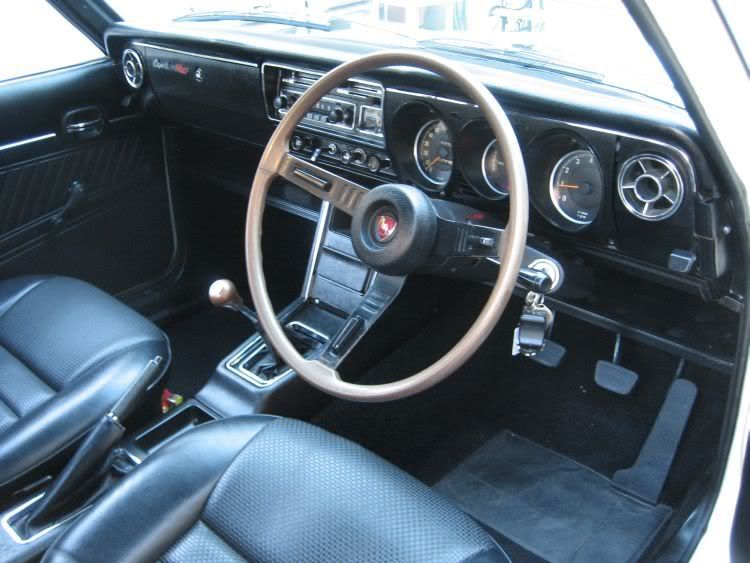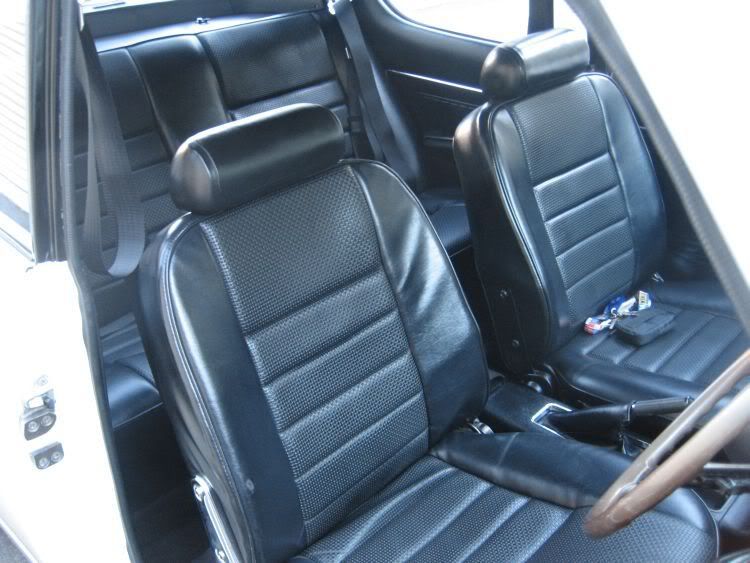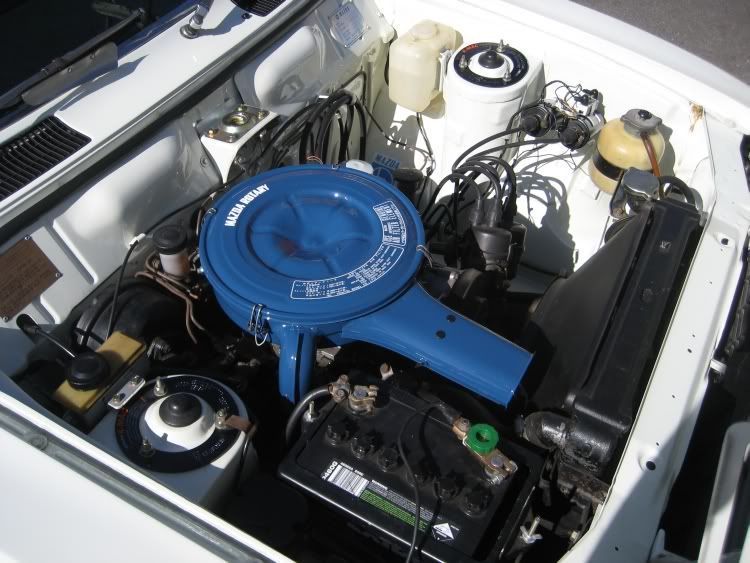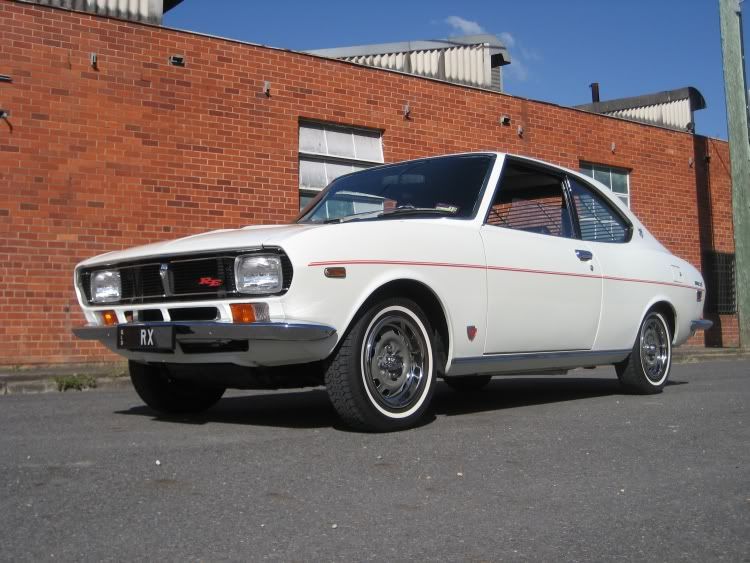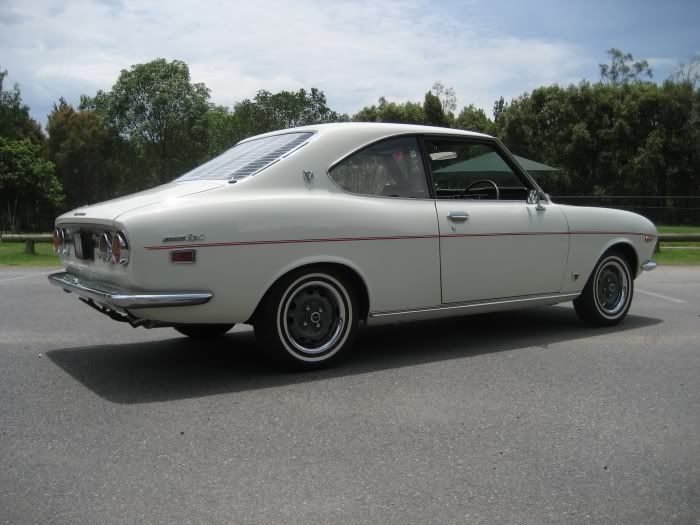 Next is my 1978 808 Wagon which is a 1 owner original 68k car, Yolk yellow with a brown interior. Always loved wagons and always wanted an 808 wagon with a 13B Bridgeport done in a 90's style. Stock body and paint with no rust, I've added RX3 stainless gutter trims, the venetians and I also have the tailgate trims which I just finished restoring on the weekend, so they'll go on soon. It has 15in Simmons B45's in a 4in and 7in and is lowered about 2in all round, I also chuck the stock steelies on when I feel like the nanna look. I bought it as a bog stocker, and had the 13B put in, it makes just over 180hp and pretty much everything is brand new or rebuilt with PWR coolers and a S2 RX7 5 spd box, its loud, but I like it like that and the bay is relatively stock looking, but will get a makeover when I redo the car. Next will be a Hilux diff with some 4.8 gears and hopefully a 12sec 1/4 will follow with some decent tyres. The interior is still 95% original, just the guages, RX3 steering wheel and I also had the dash top redone as it was cracked....plans are a respray eventually, in a factory Mazda colour, and I also have a complete series 1 RX3 front I might put on.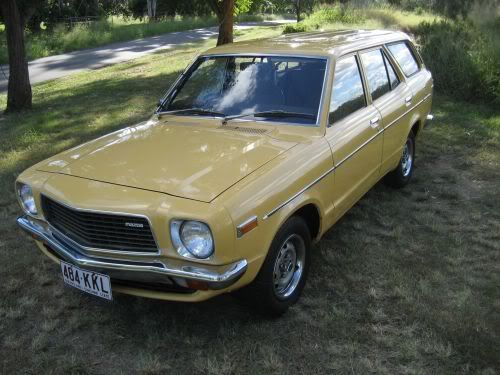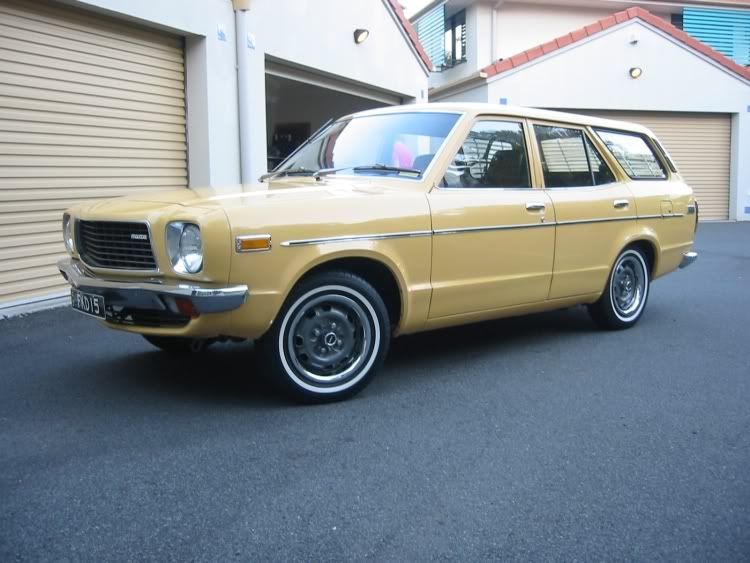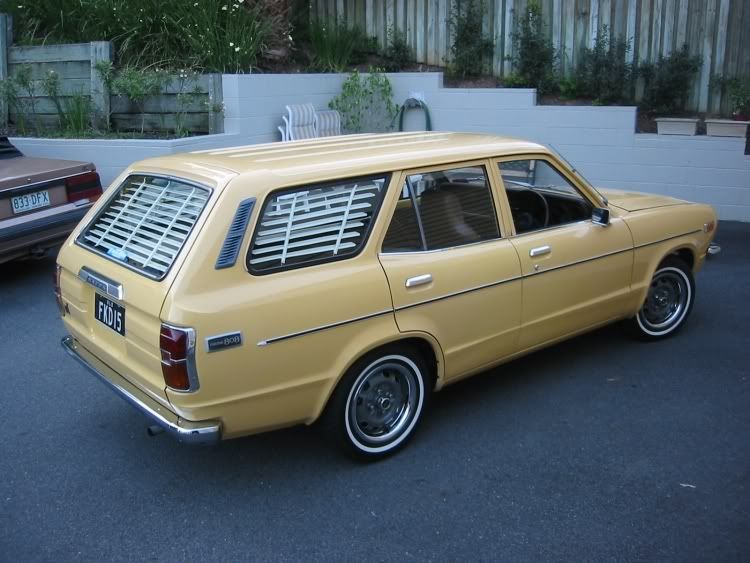 Tried the 17's off the RX2 on.....looked good, but not the look I wanted.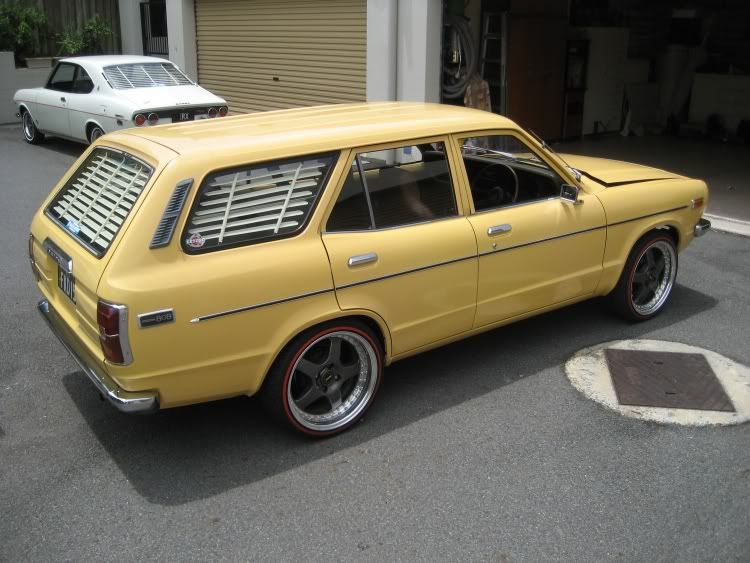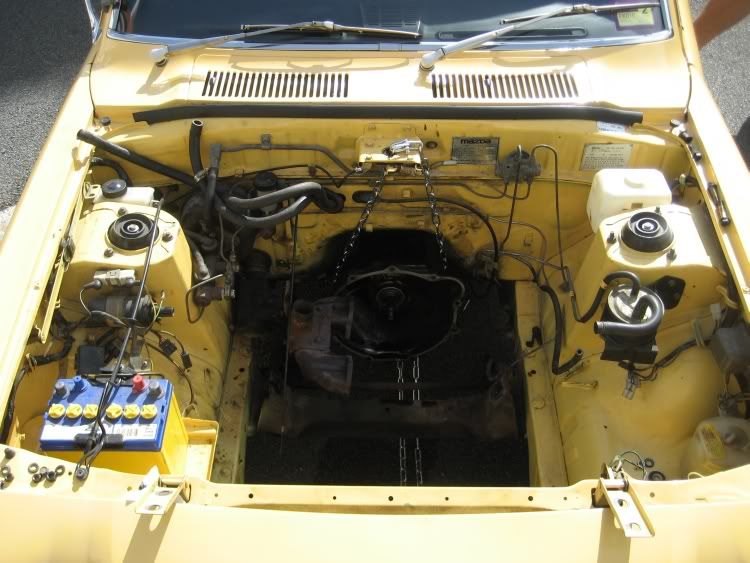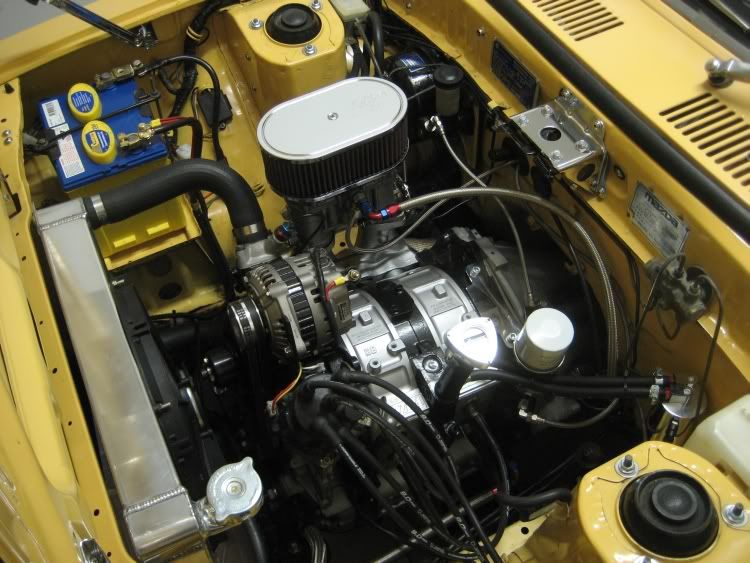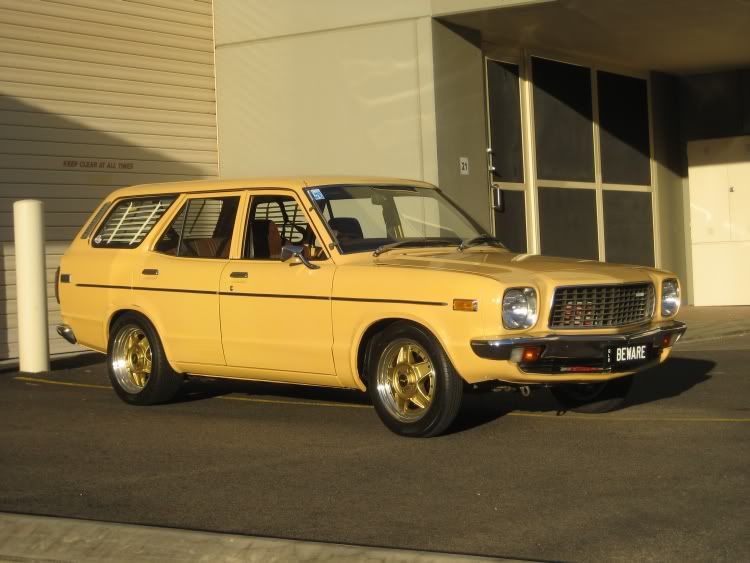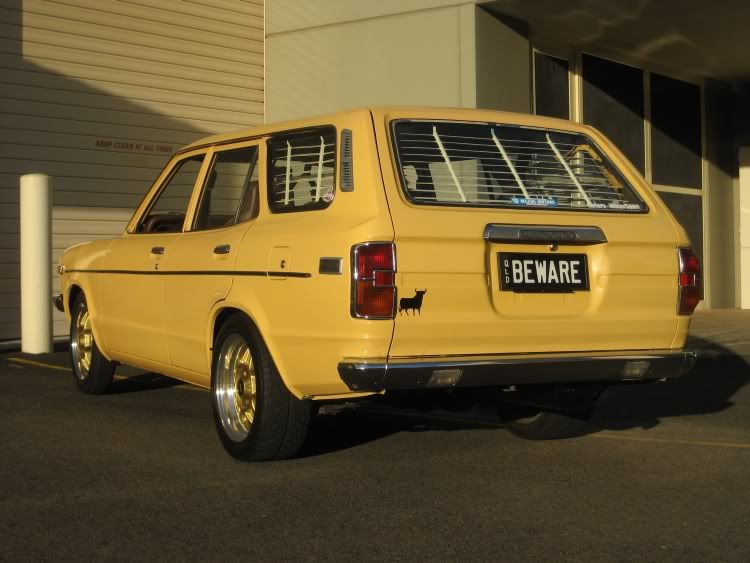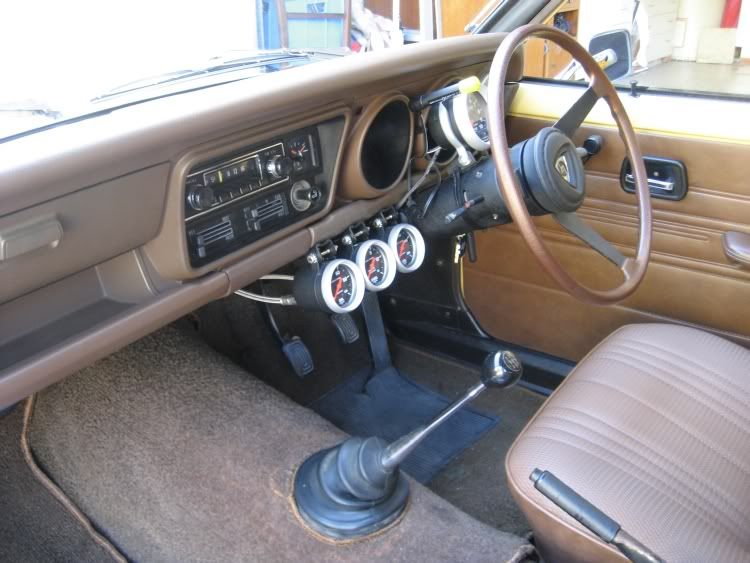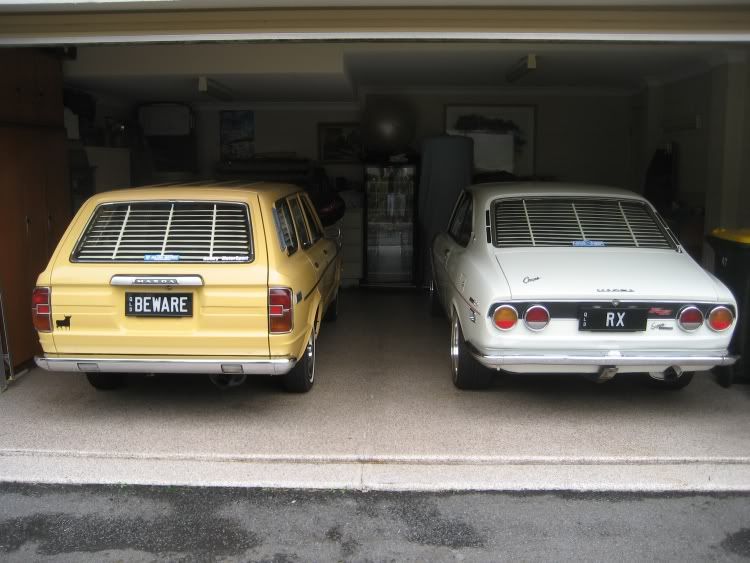 Lastly is my new little 1970 1200 Wagon, I just bought it recently off a young fella from Adelaide SA, who got it off the original owner, its done 91,000 miles, log booked and all original. Since getting it I've fitted the venetian, visor and fender mirrors, and just done an all round tidy up. The interior still has plastic on some trims, but the drivers seat needs a bit of repair and a retrim aswell as new flooring, otherwise is perfect. No rust, the usual few dents, and the chrome could do with a redoing aswell. It drives well, but the engine bay needs a good tidy up, but for now I just want to lower it on some 13's, whitewalls and the 1200 coupe hubbies I've got for it.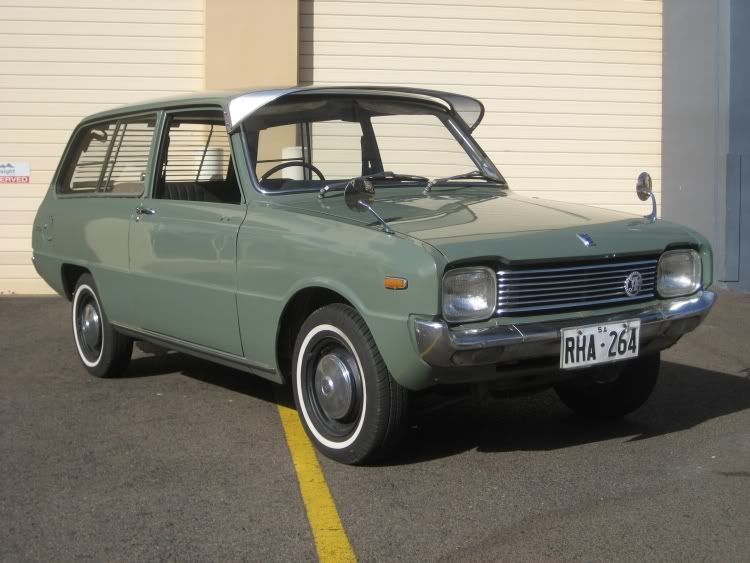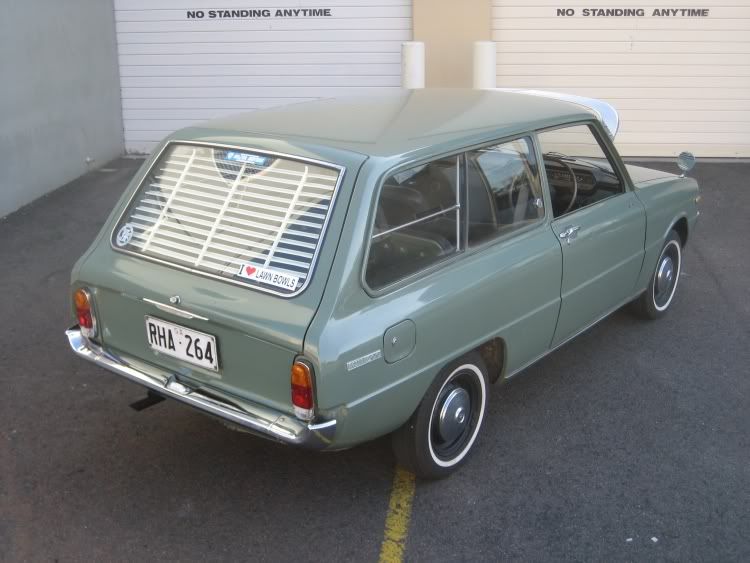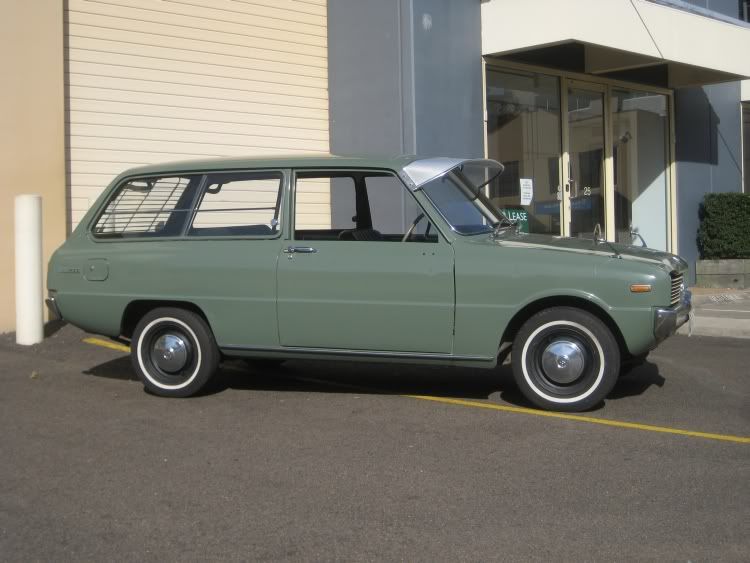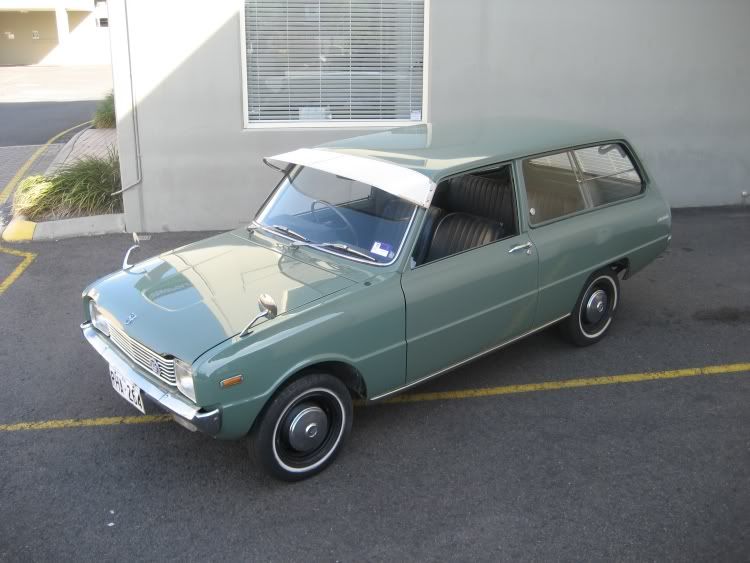 And thats about all from me for now