Hello everyone! I am new to the JNC forum. I just got this KP61 starlet on a trade and decided to have a little fun with it. Its a 1 owner car with 80k miles on it and still runs great. I am not planning on running these wheels on the car but I had them here and figured that if I clearanced and widened everything to fit these 18x9s then the sky is the limit for wheel selection. I want to go with some 15x10 or 16x10s all the way around.
I started the fenders in the front and they are all steel. Still gotta do the back.. As it stands I can turn lock to lock without any contact and only running a 12mm spacer with 48mm lug studs....Should be safe. If you hate the fenders....fine, they were ruined anyway by rust and needed replaced. I personally dig them, think they match the lines of the car.
Please go easy on me as THESE ARE NOT THE WHEELS I AM RUNNING. Thanks for looking!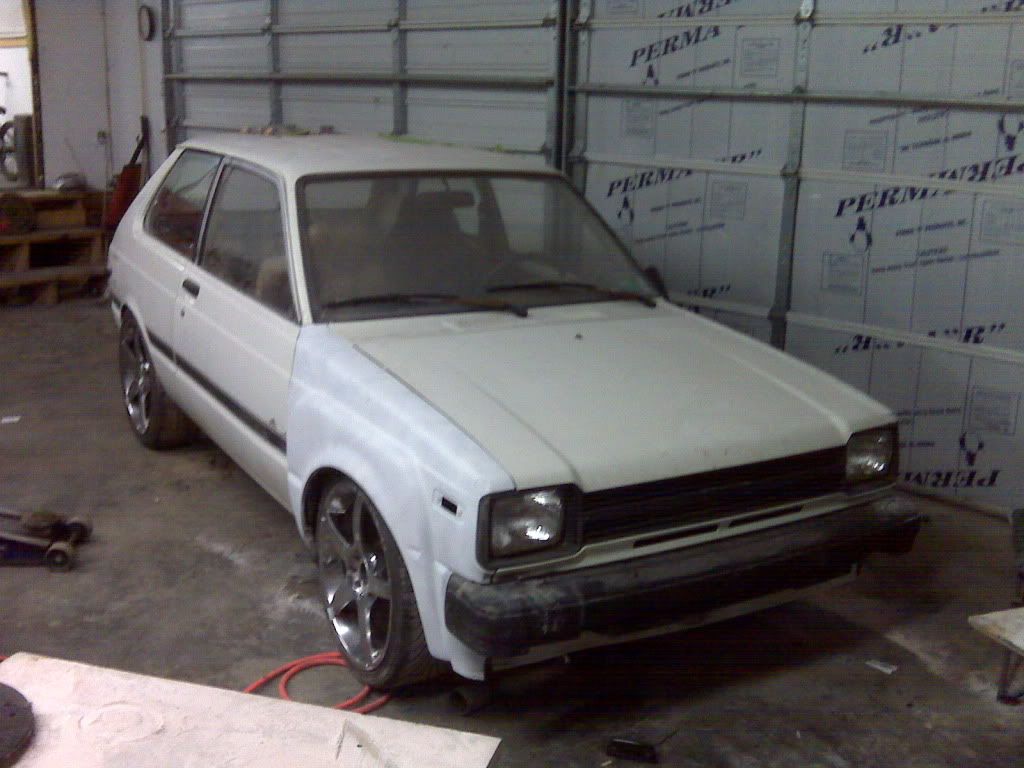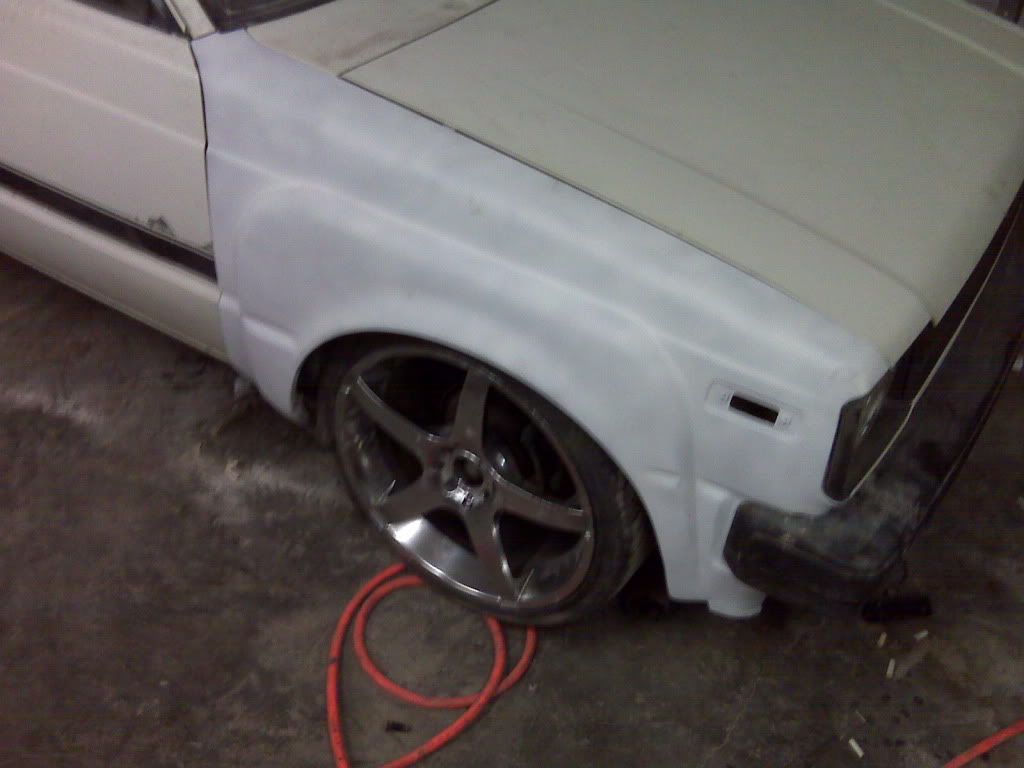 Here is what I work on every day...Subaru