Next lot.......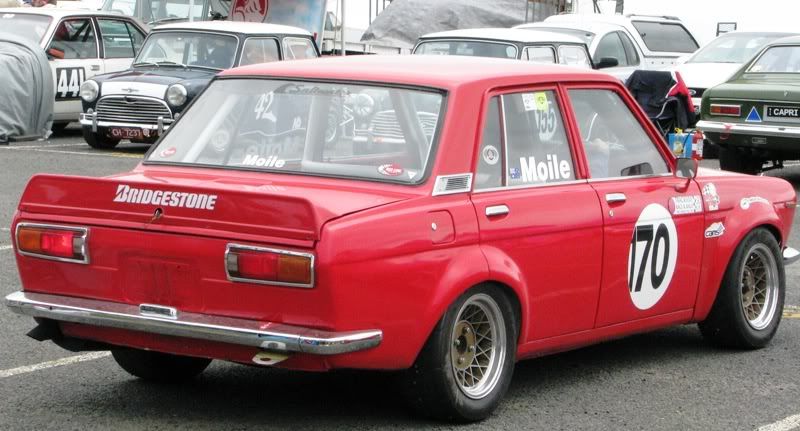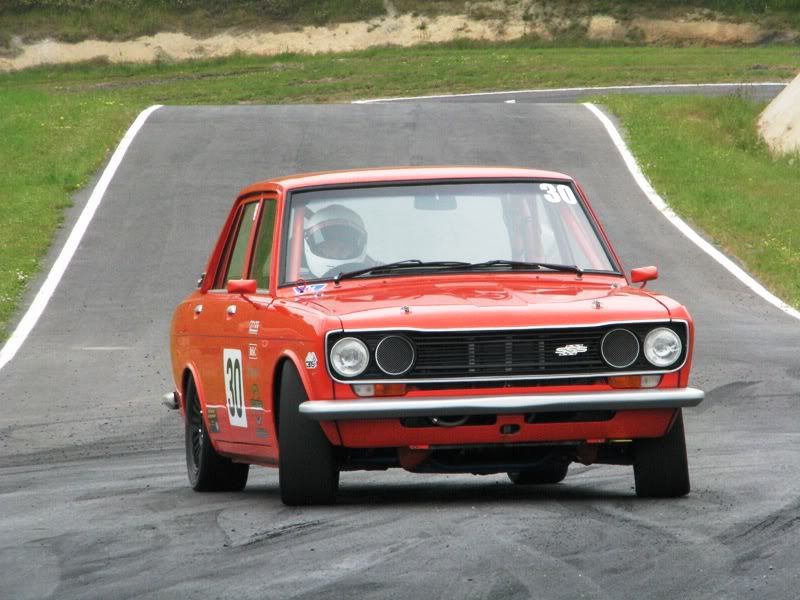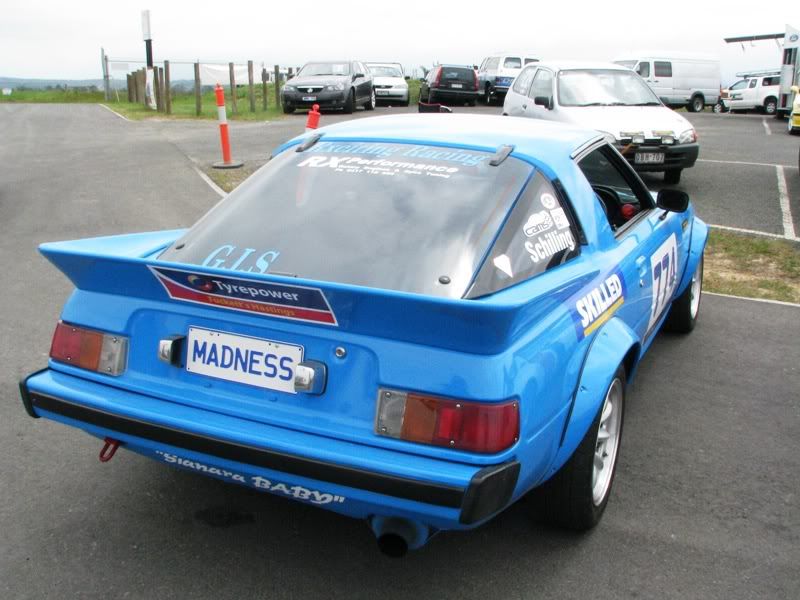 This is a club member, who won his class and currently holds the lap record in his class.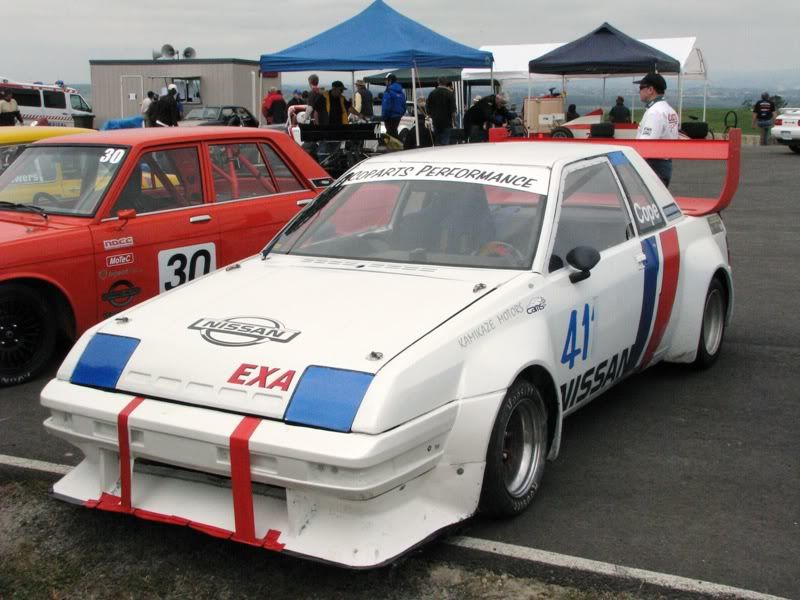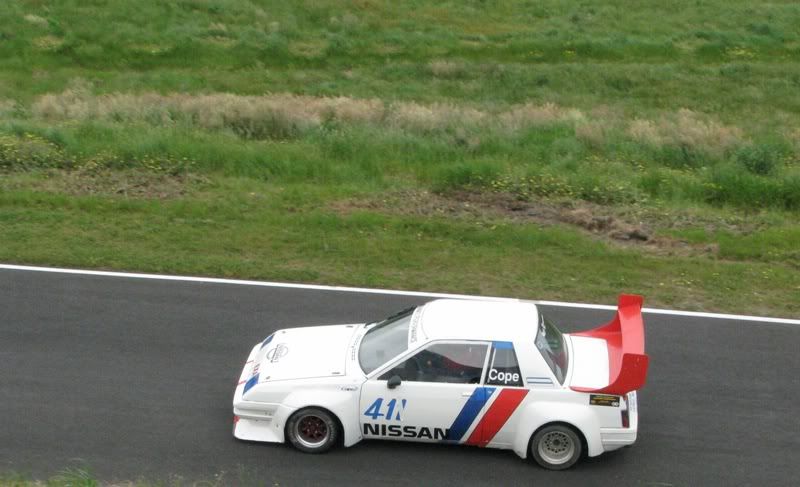 He had fairly stiff competition in Steve Richards (aussie V8 supercar driver who does tarmac rallies as well) in his quick little escort. They kept beating each other by 1/1000ths of a sec each run so good to watch. The club member above is also double Steve's age.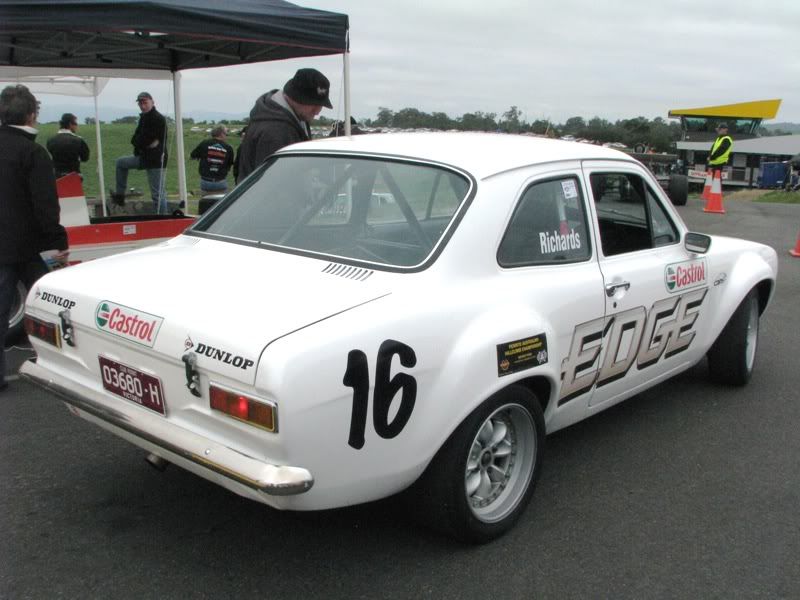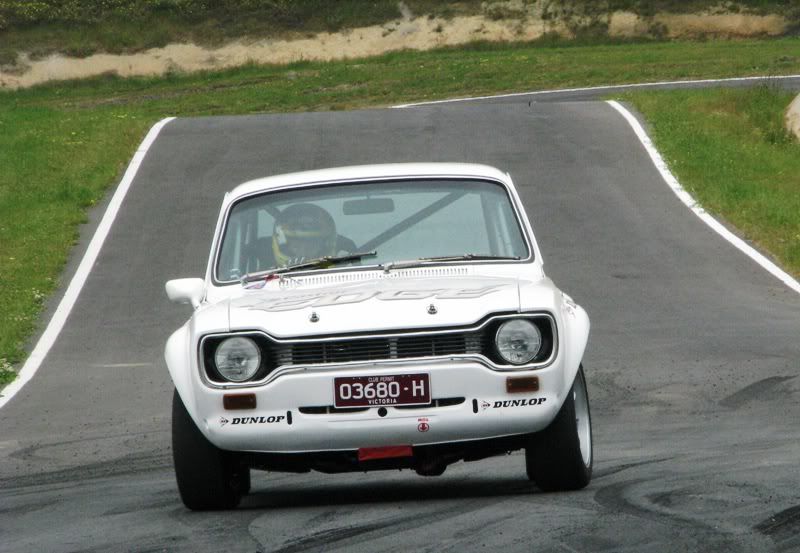 2 more stories to tell.
First I'm wandering thru the pits and find this (hard to miss)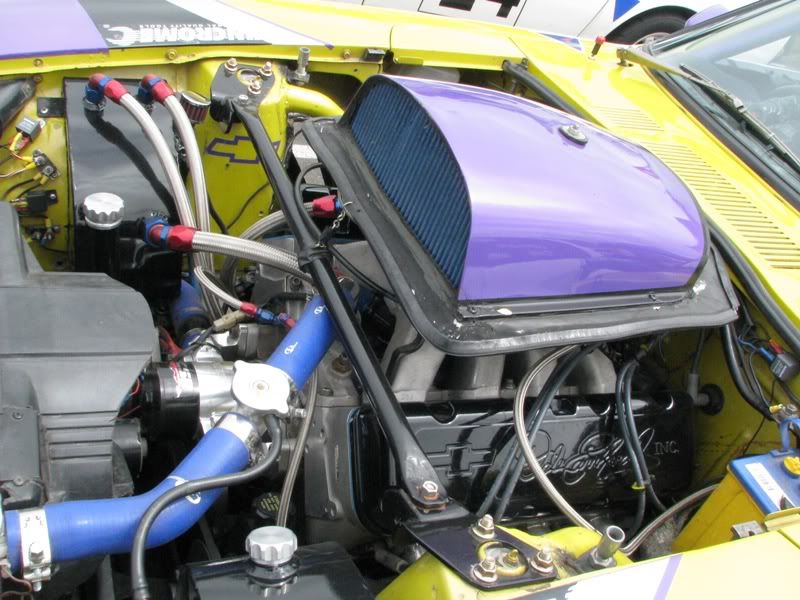 with these wheels.....................
in a Zed.....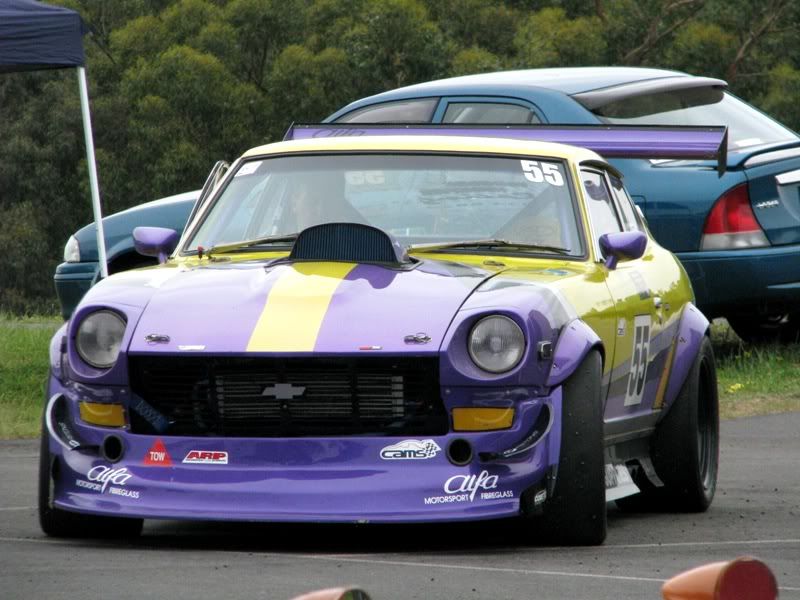 It looked tough and the sounds was music to my ears................ I've got some vids I'll upload later. ohh, and it is 4 wheel steer too!
Lastly was this. had an 1100 odd cc engine in it.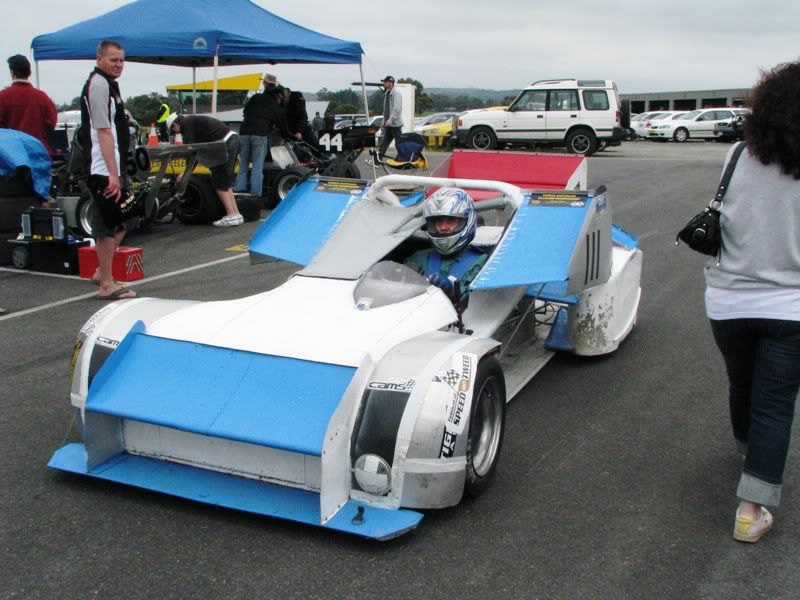 It looked even worse up close than it did from afar. It looked like whatever was lying around in the shed went on it. Now for those who have watched
The World's Fastest Indian
- could be called the burt munro story or something like that in the US (BTW one of the best movies i've seen)- it was exactly like that.....
he'd done his run and figured he could get a bit more out of it, so rather than scrape his tyres down, he does this.
That's him in the pic- with the sander plugged into his generator...