82maxtx wrote:
in no particular order...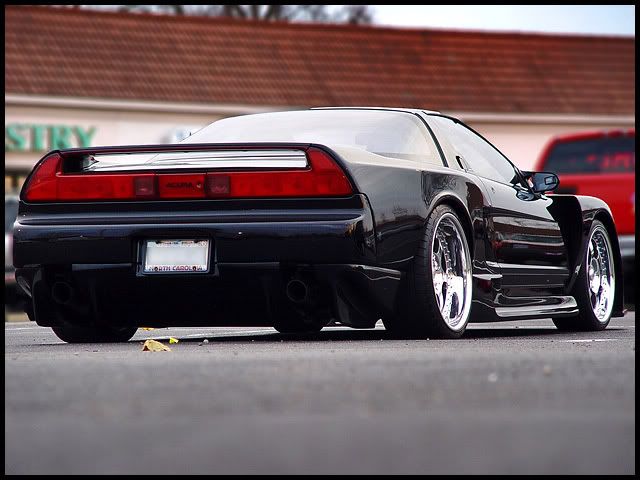 Let me give my reasons that these two do not make it into consideration for this in my opinion.
Both of these look like the design started out with more body length and something more flowing to follow, but someone made an arbitrary decision that the body of the vehicle would be exactly X number of inches long, and then hacked off the tail end of the car with a cleaver like the Swedish Chef from the Muppets.
Then to finish the car, in the case of the NSX, they took a paint roller, loaded it in red paint, and then rolled it over the newly cleaved face, and that was the pattern for the tail lights. Or, perhaps the tail lights are supposed to look like the scab from the dried blood that was bled by the car when the tail was cleaved off.
In the case of the CRX, they couldn't decide if they wanted a vertical rear window or a sloped rear window, so, in a true illustration of complete awkwardness, it gets a split rear window, partially sloped and partially vertical, with a horizontal blind spot directly through the middle. The vertical opening is not in the shape of the semi-circular outward shape of the glass pain, but rather a rectangle, with large blank quarter rounds on each end. Why is is like this? Because someone decided they wanted that shape, and it was originally intended only to have the sloped rear window with a solid tailgate. When they actually built the mock up, they discovered that the sloped rear window was totally worthless for seeing out the back of the vehicle, especially for backing up. The designers vision of the shape of the vehicle ignored the function of the vehicle. Instead of changing the shape of the vehicle to meet real world use of the vehicle, they slapped that little vertical port hole on the back. That is why it is truly awkward.
You might want to group some of these into typographies, because several of the good suggestions fit into groups.
The Laurel fits into the 60's Italian sports coupe, sort of shared by Alfa Romeo and others.
The Jaguar E-Type, Lancia Fulva, and 2000GT fit into another group that might be referenced as English/Italian coupe.