CharlieBucket wrote:
crown vics will fit, but these are off a new dodge charger. i even have the hubcaps. about crown vics, i have been looking for a set of the 16" mesh style wheels they have on the nicer models. paint the inside black, polish the lip, and trash the center caps and they might look good. what do you think?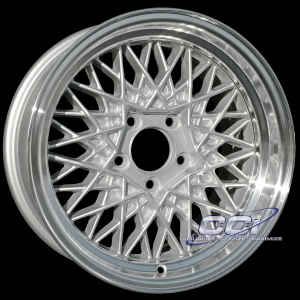 5 lug is weird to me, i have to get creative.
My buddy just C4C'd a 60,000 mile Crown Vic with those wheels.
FYI, you can pretty much toss any '60s and newer RWD Chrysler, AMC, or Ford wheels on the car with that bolt pattern (minus some trucks, Imperials, later fullsize GM, etc). So your options are really wide open.
And I spotted those new Chrysler LX steelies right away.
Another thought- 2005ish Chrysler Hemi C wheels minus center caps. Someone around here runs them sans center caps on their FC and they look really good. Just a thought.
I had wanted this car too- didn't realize it had still been for sale. Wish I could have grabbed it.
Also- If you need a 5M still, I have a friend who has a rebuilt one that was meant for his '82 Supra before it got scrapped. Completely remanufactured motor. I'm not sure what he'd want, probably no more than a few hundo and it's in MI. Let me know if it interests you.
_________________
Camshaft wrote:
It scares the bejesus out of me that someone, somewhere ordered the Lusitania with front drum brakes.