I like civics alot too, I'd love to get my hands on an awd wagovan, but I need to get some of my other crap done first, lol.
Here's some more pics of that unibody 620. It used to be metallic green too, but the owner seems to change the color alot. I can't seem to find any of the pics from when it was green, but here's some red ones, and another black one
. Look at just about any link to japanese mini-truck shows, and this truck is usually in there somewhere, but you have to look for it
.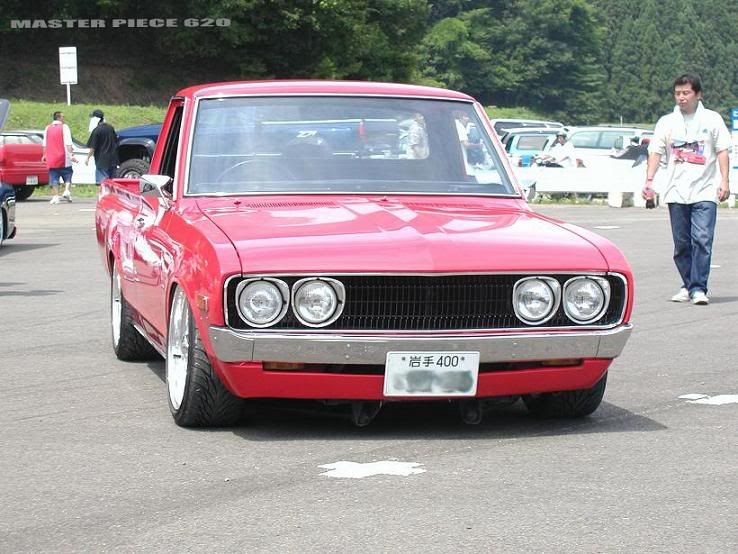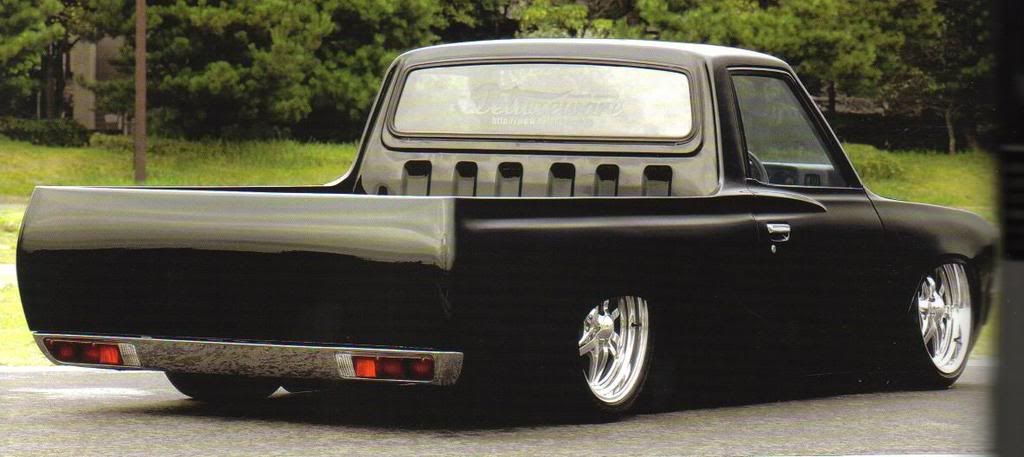 _________________
'70 sl350, '86 spree, '88 cressida