I guess this could be considered an introduction.
About 4 years ago I bought this RX7 from it's original owner, a guy in his late 70s from New Jersey. It was completely stock save for a new (stock sized) exhaust system with a RacingBeat muffler at the end of the system.
Looked like this: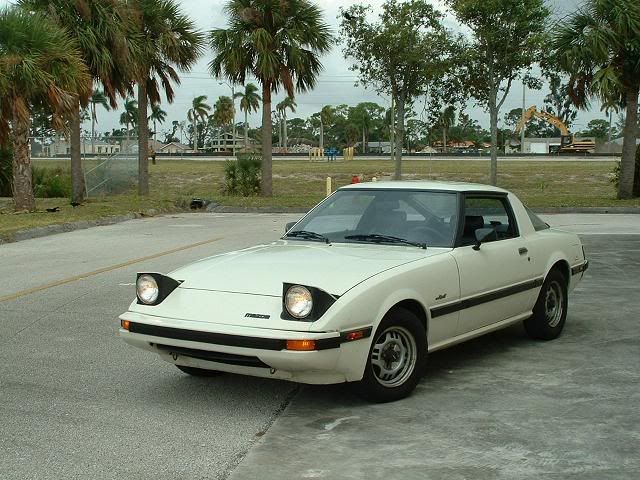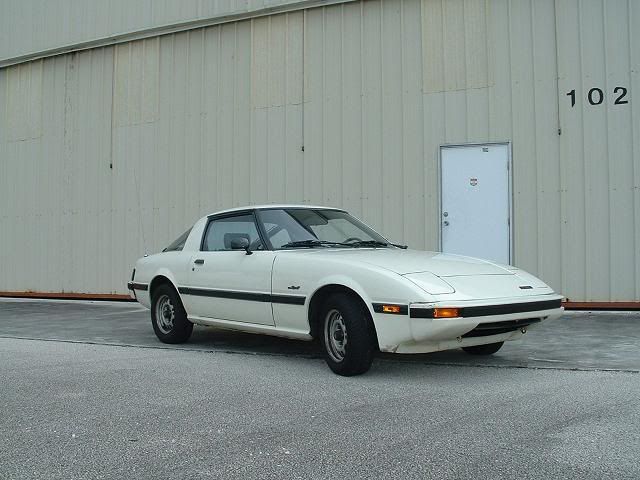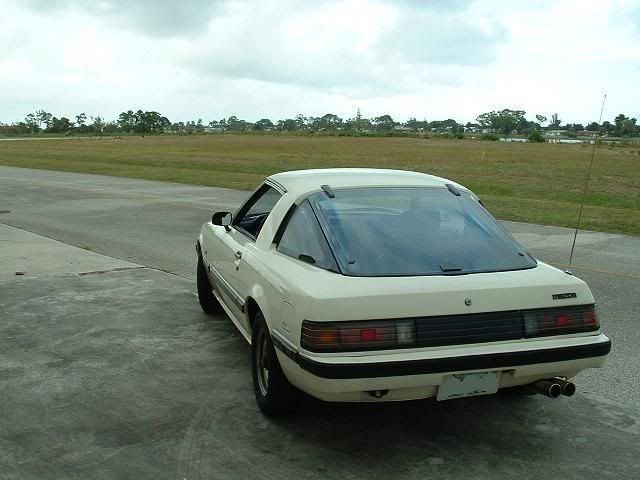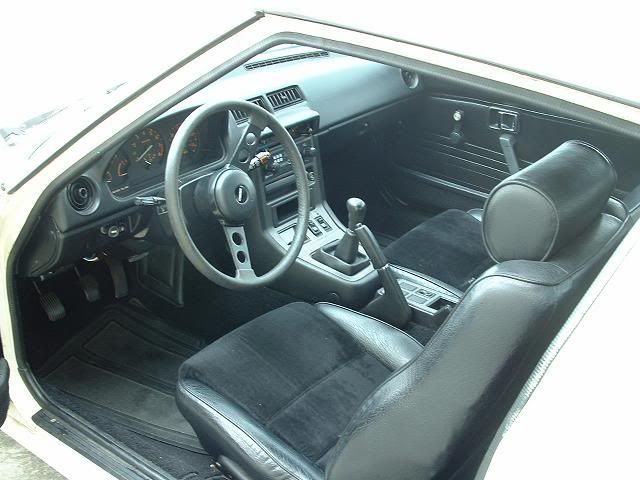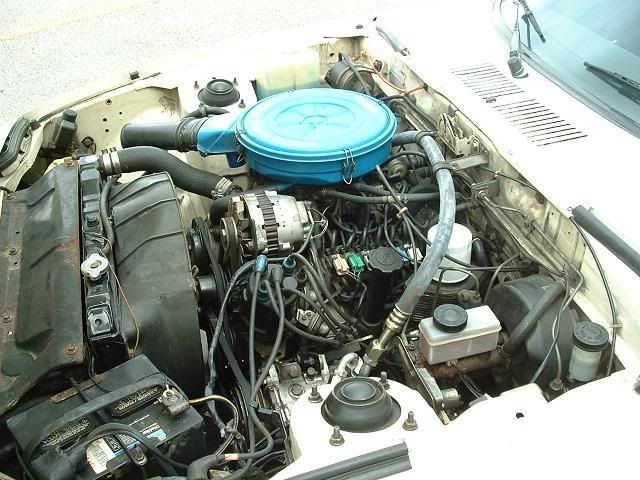 About a year later I acquired a set of MINT 15x7 Panasports and undid the defunct emissions/rats nest system.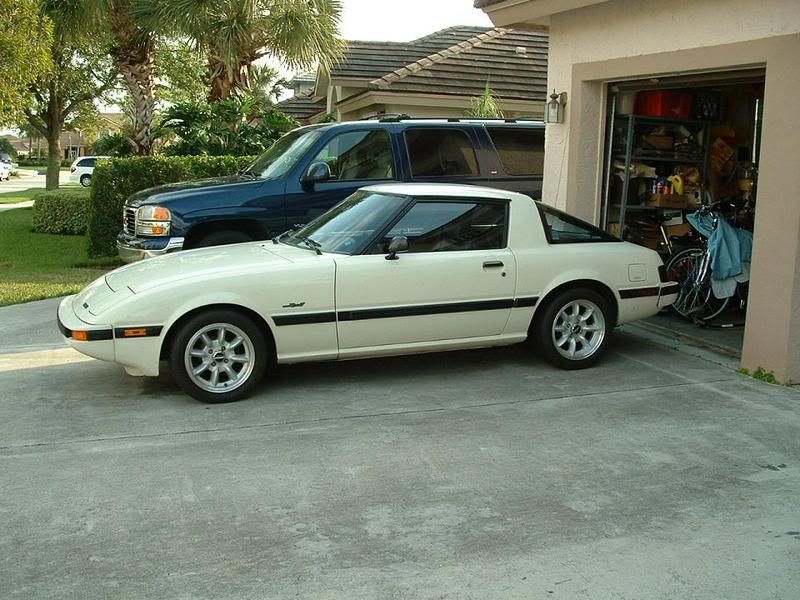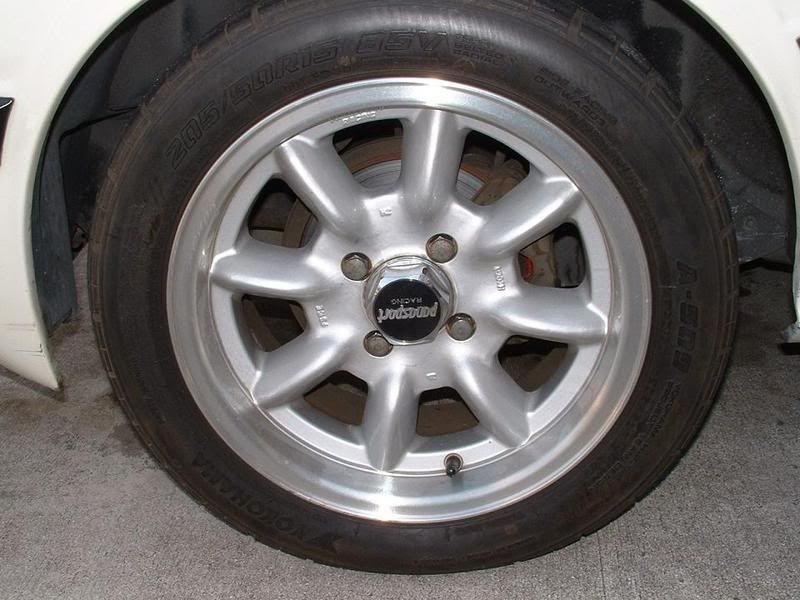 Shortly after I did all that the stock 12A (116k miles) lost an oil control seal on rotor #1, So after getting scammed by another RX7 club member for a "new" 12a I went to Pettit Racing and spend $1500 building an absolutely gorgeous mildly steetported 12A.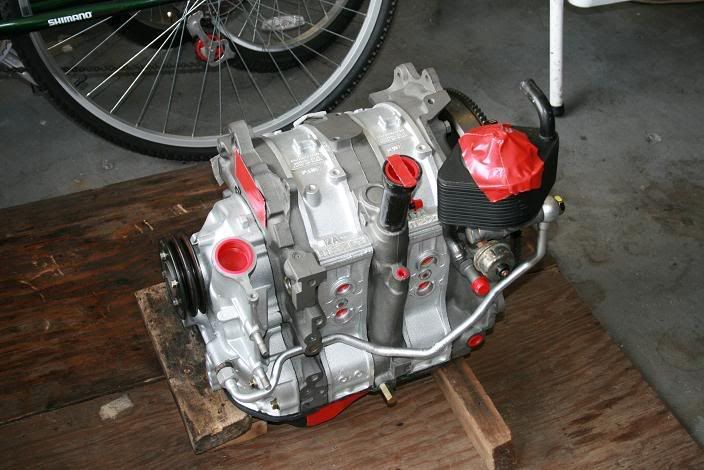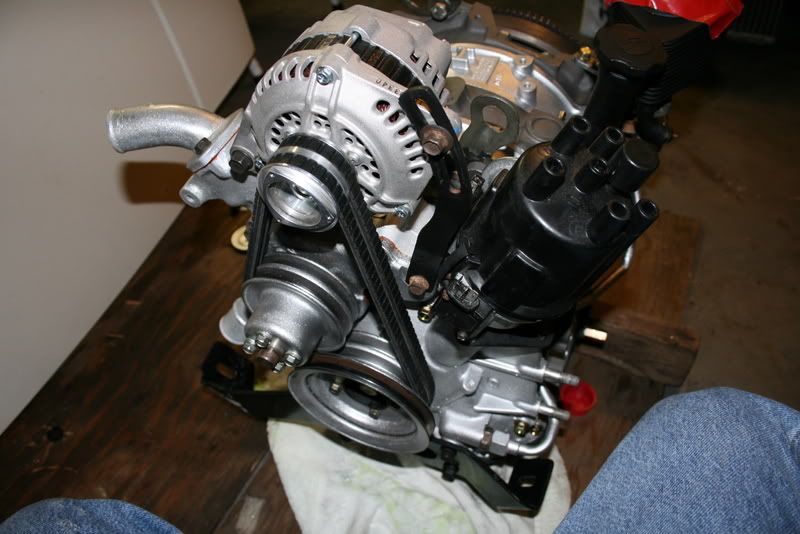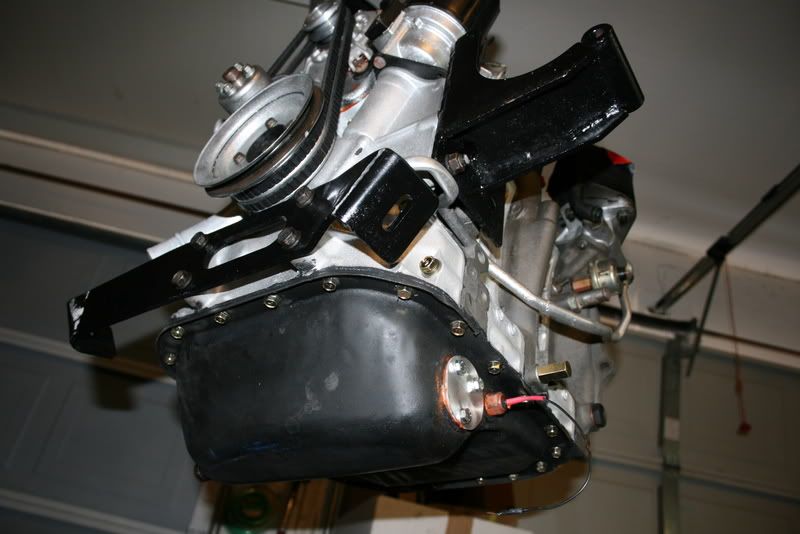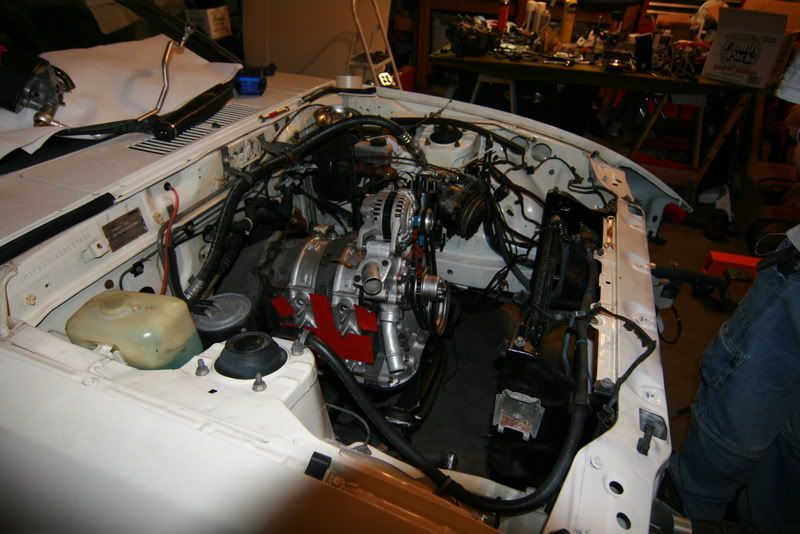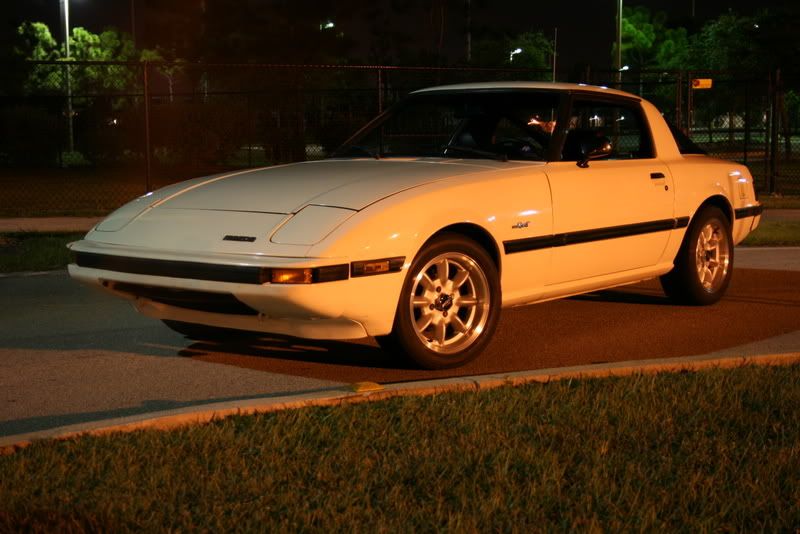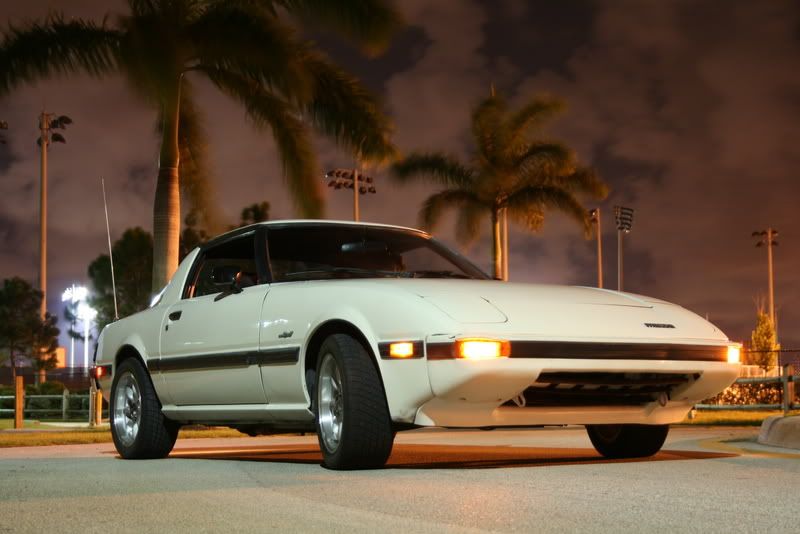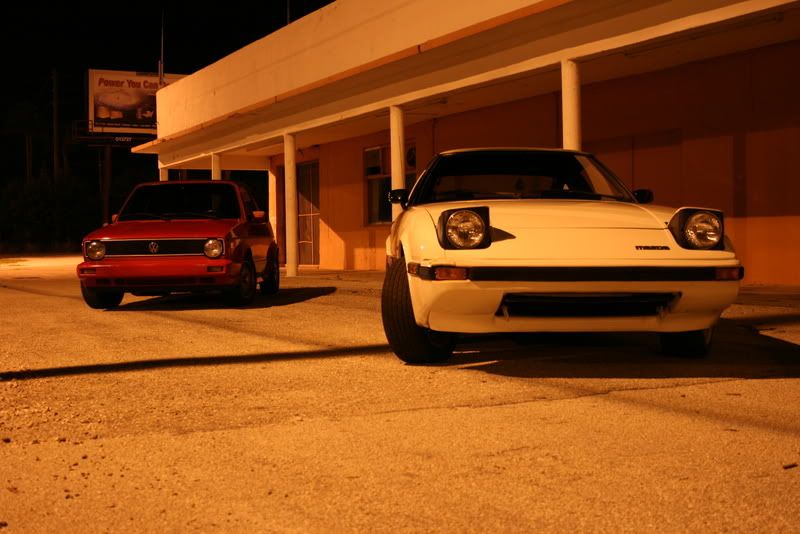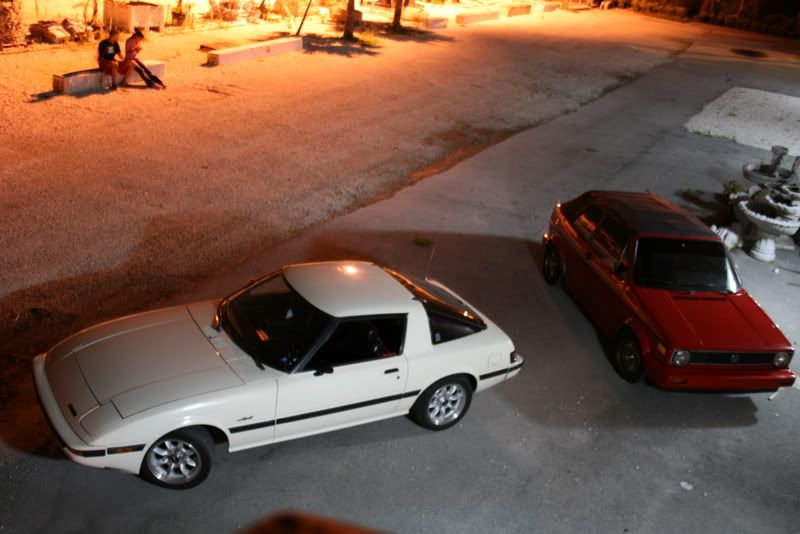 So after all that and 5000 miles, I got merged into by some stupid blond lady in a Lexus SUV, curbed all of my beloved Panasports, tire donuts up the right side of the car, passenger door would not open, damaged a seal in my steering box (leaking gear oil everywhere). Shop quote was $3600 of damage, her dumbass insurance company would only pay $2300, so off I went with $2300 to spend on the car.
It sat for 2 years while I procrastinated and bought parts. In the end I still have the damage on the side of my car where she hit me, and my Panasports are still curbed, but the car now has NO rust anymore, a new GSL rear end, ReSpeed rack and pinion conversion, all polyurethane suspension bushings, Racingbeat springs, Tokico Illuminas, Awesome new brakes with hawk pads, and d bunch of other stuff that I'm probably forgetting. I'll let the pictures talk.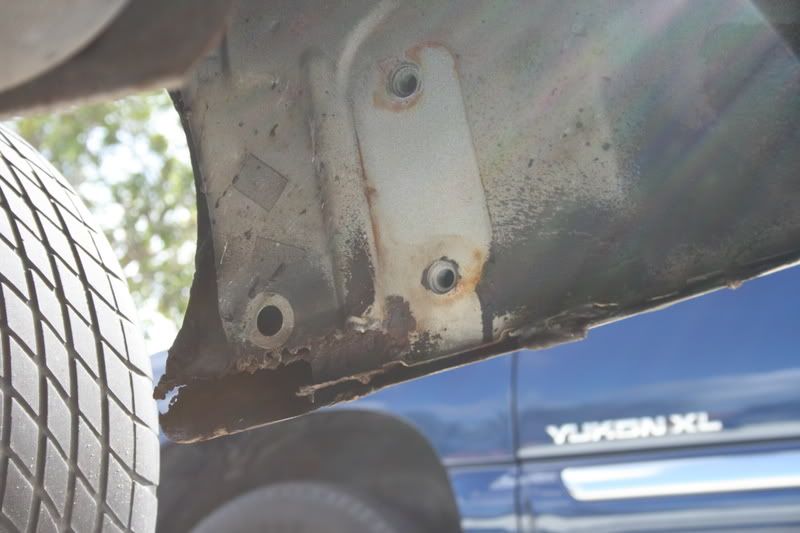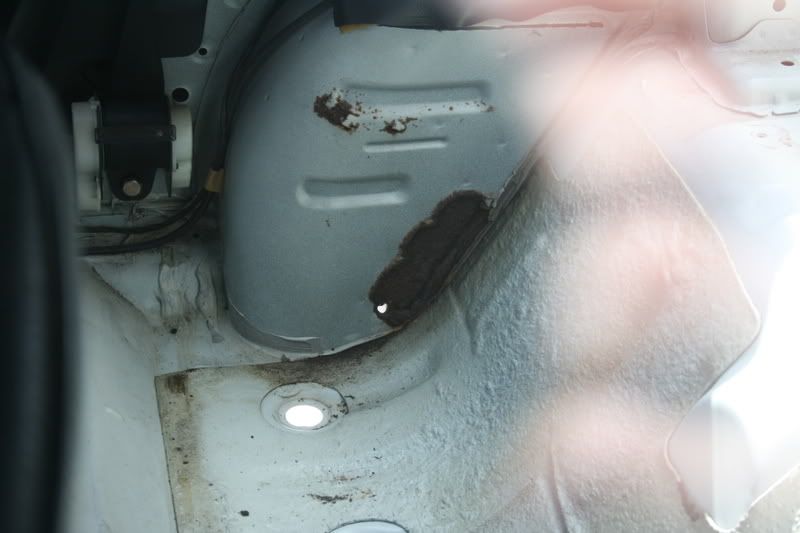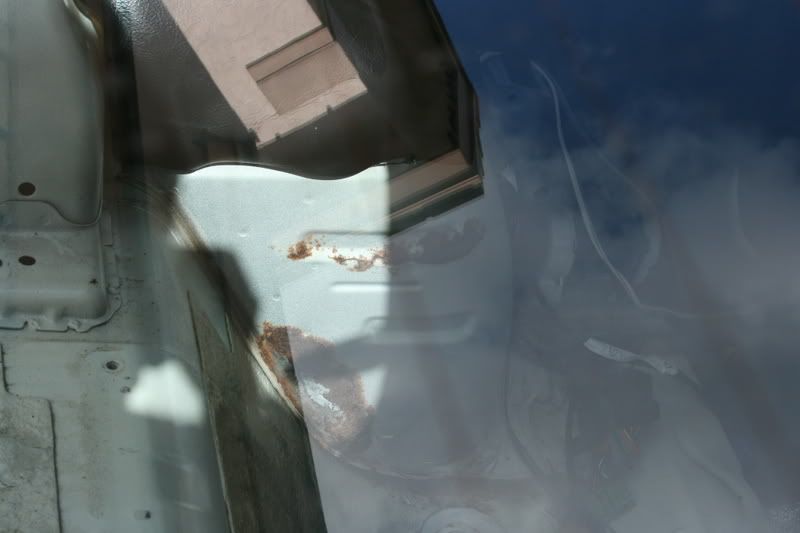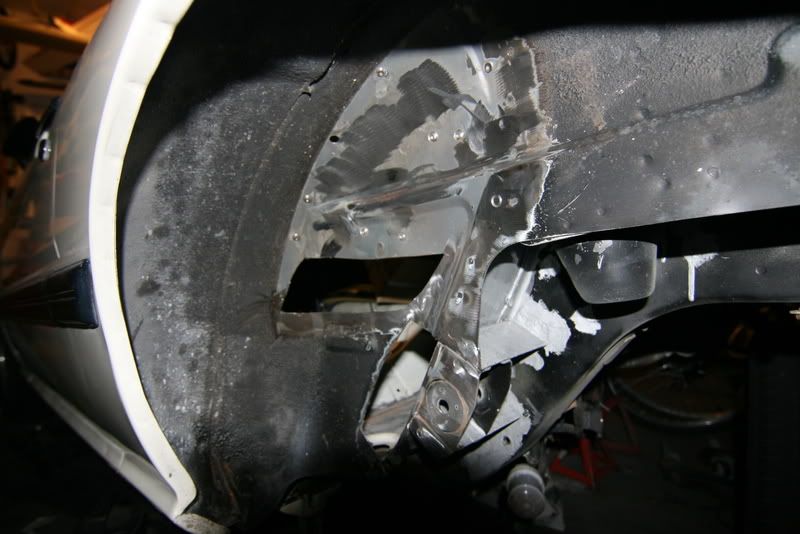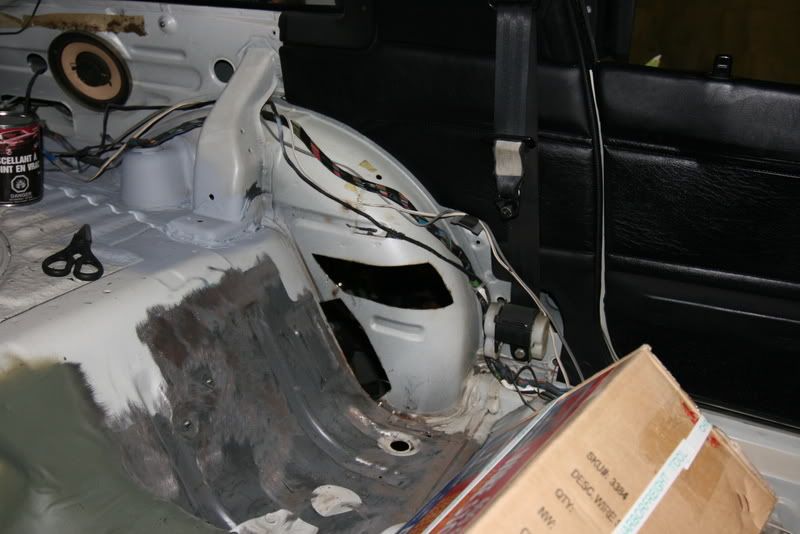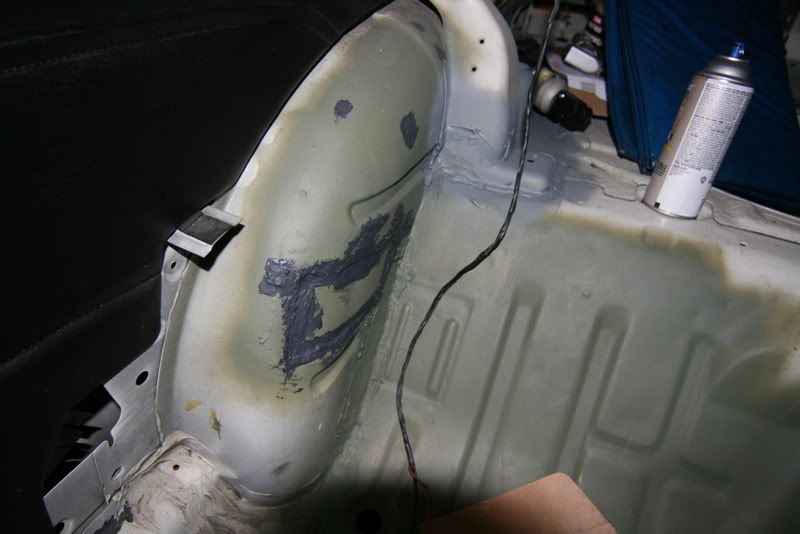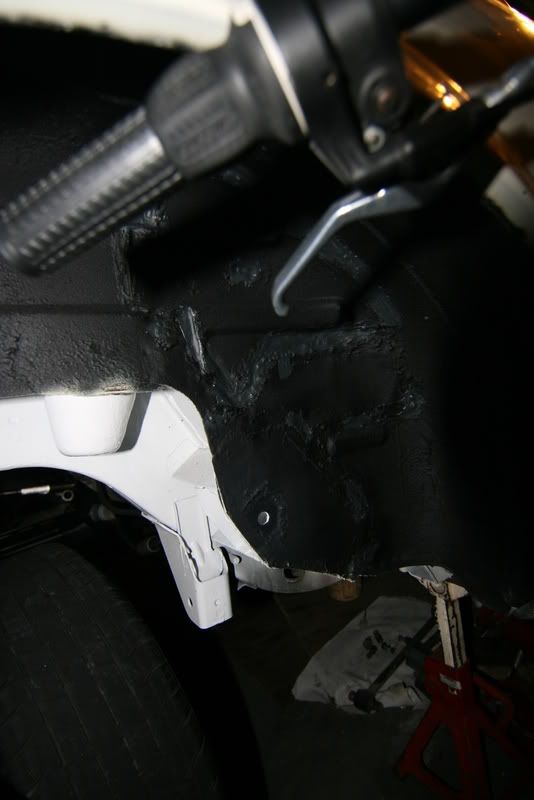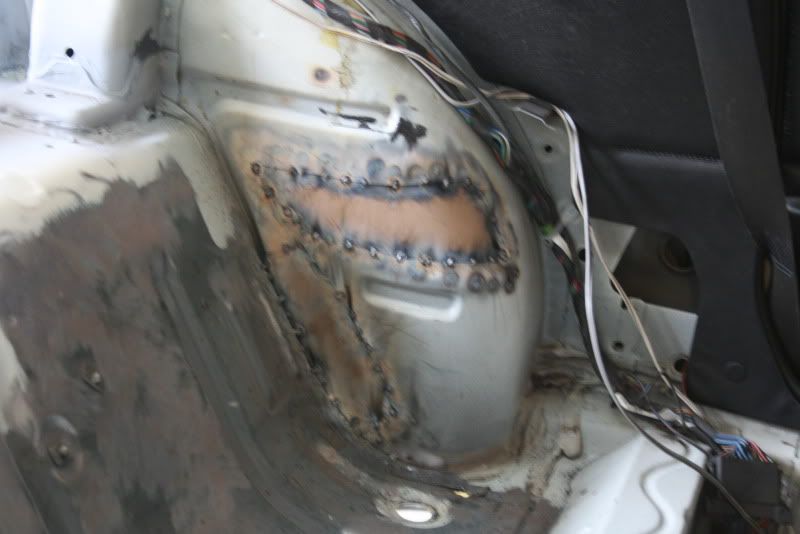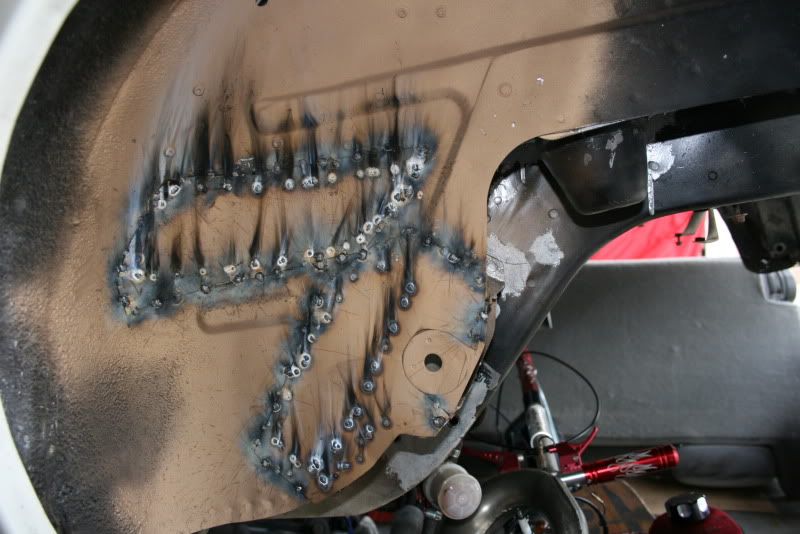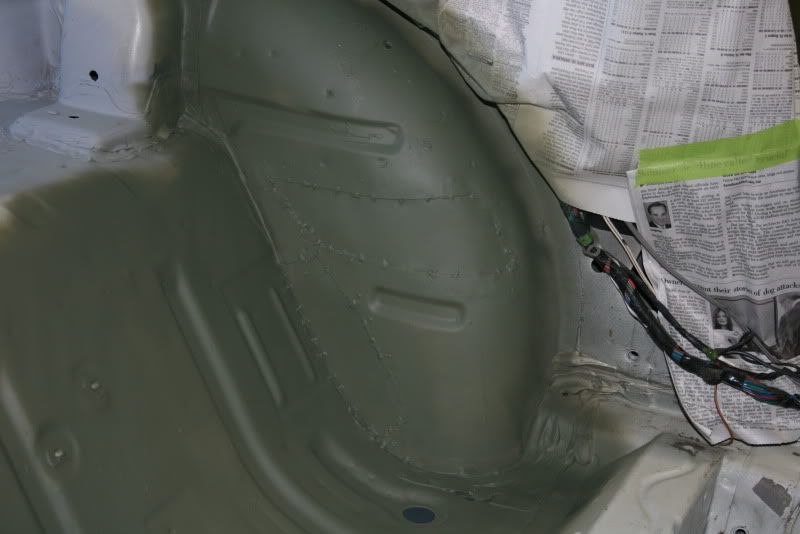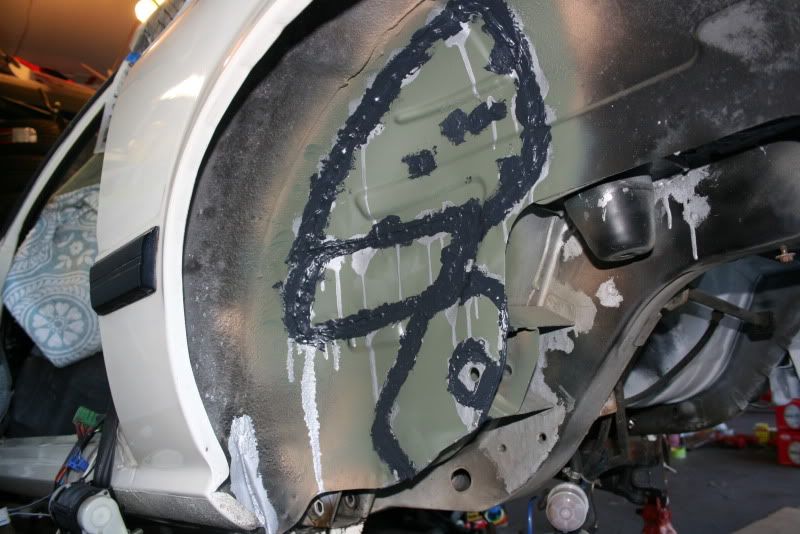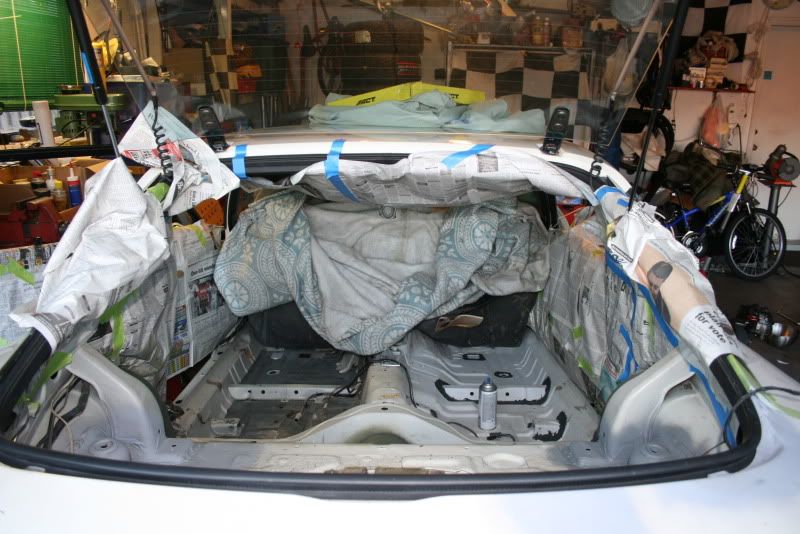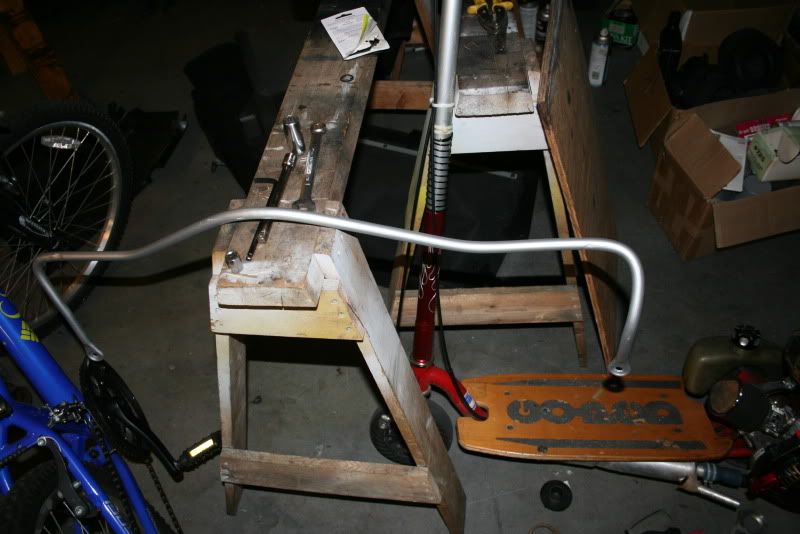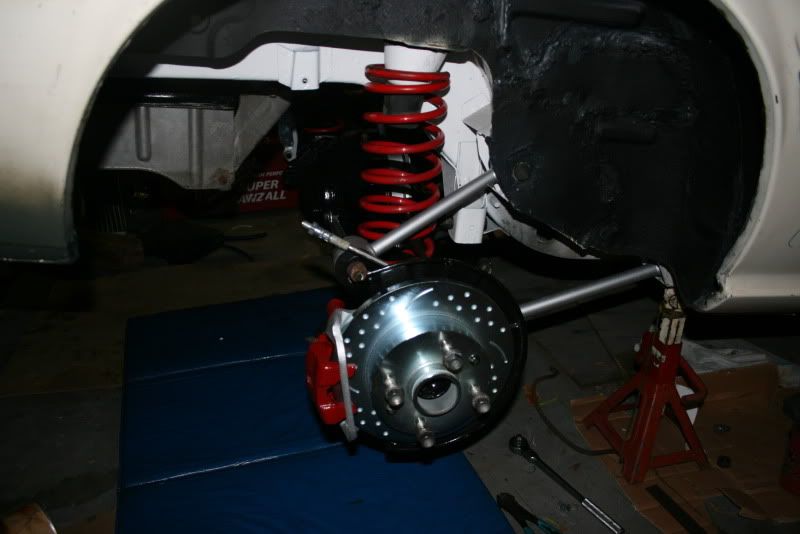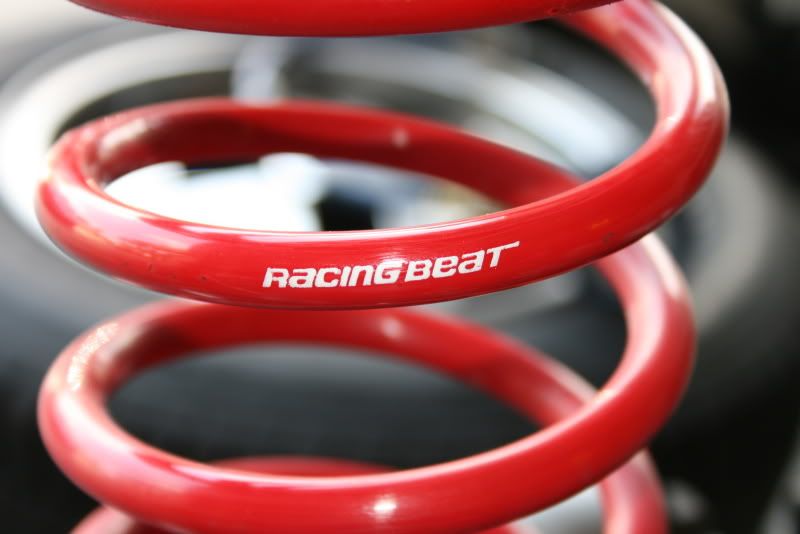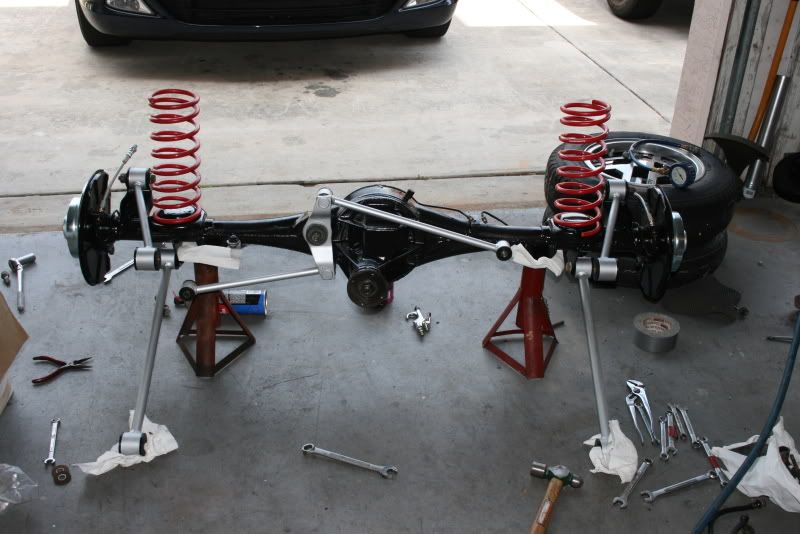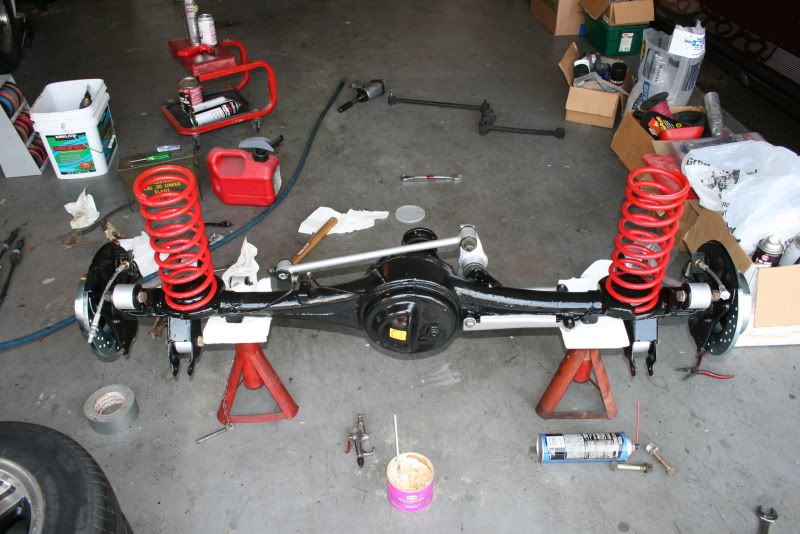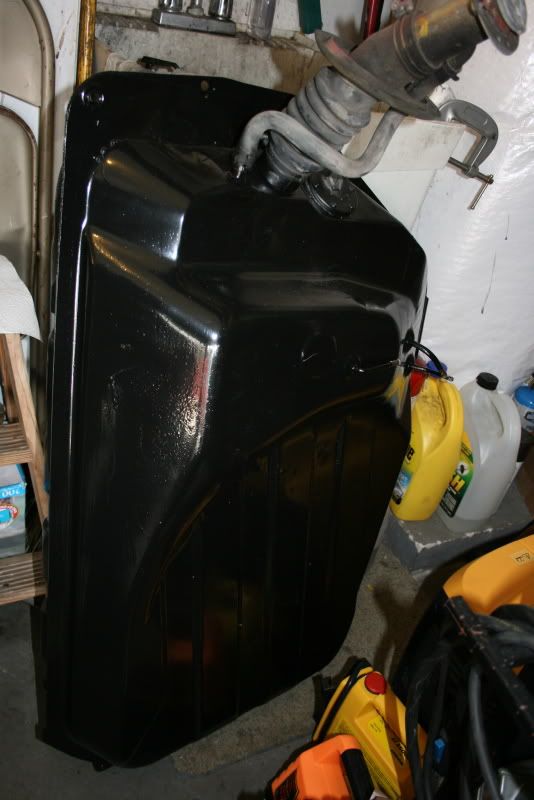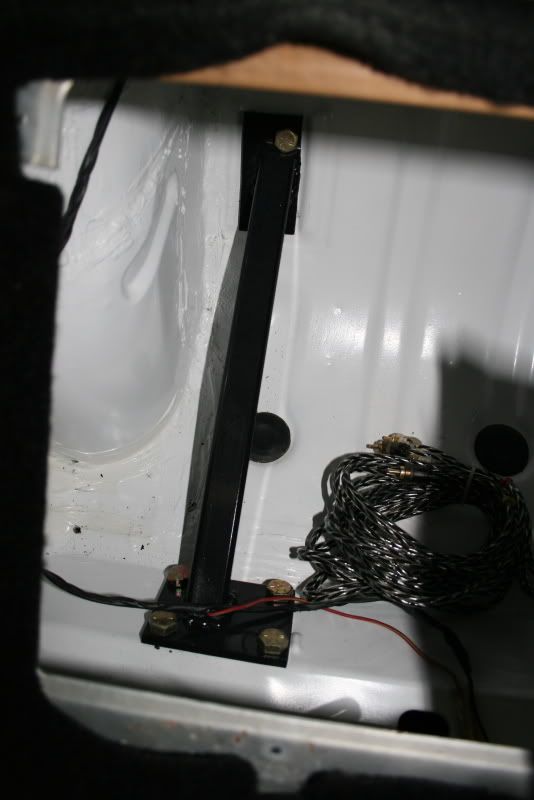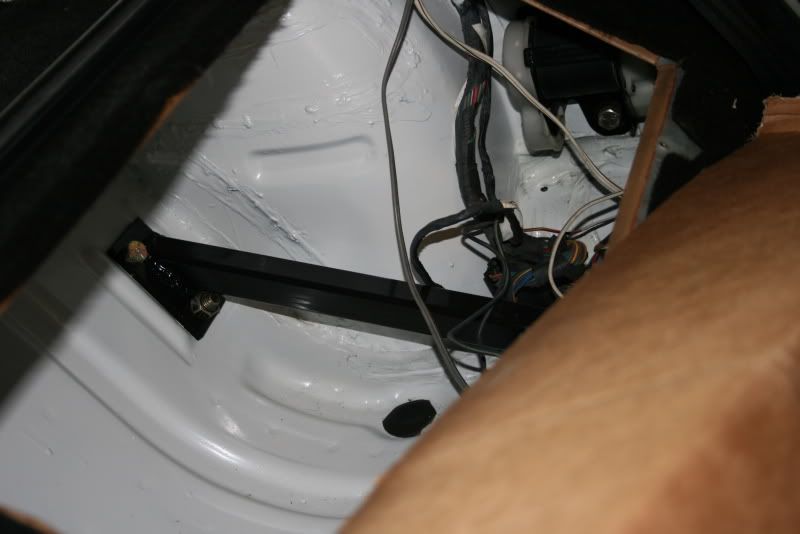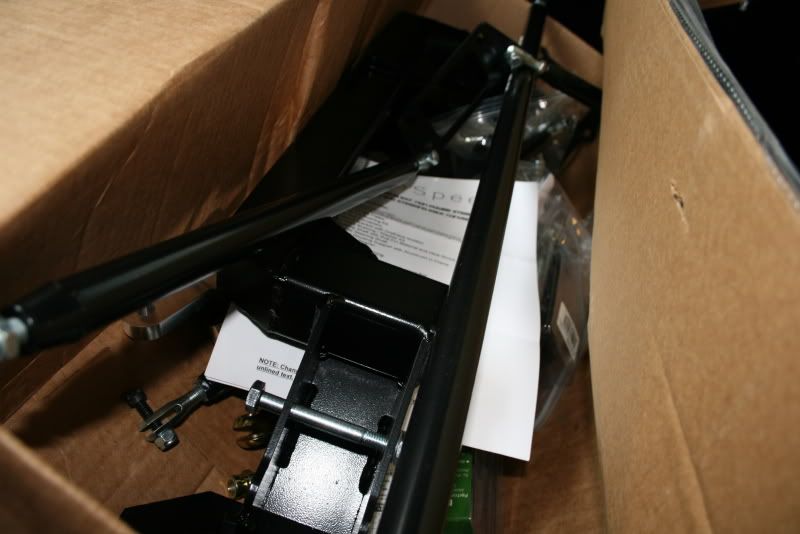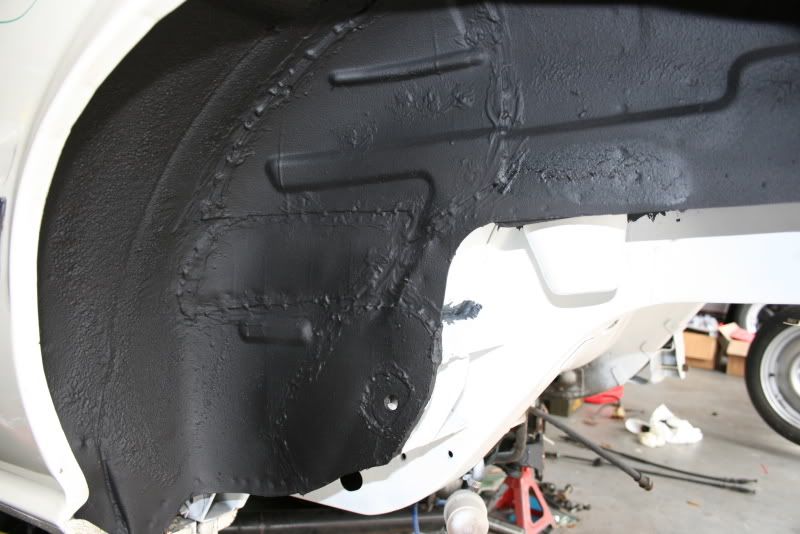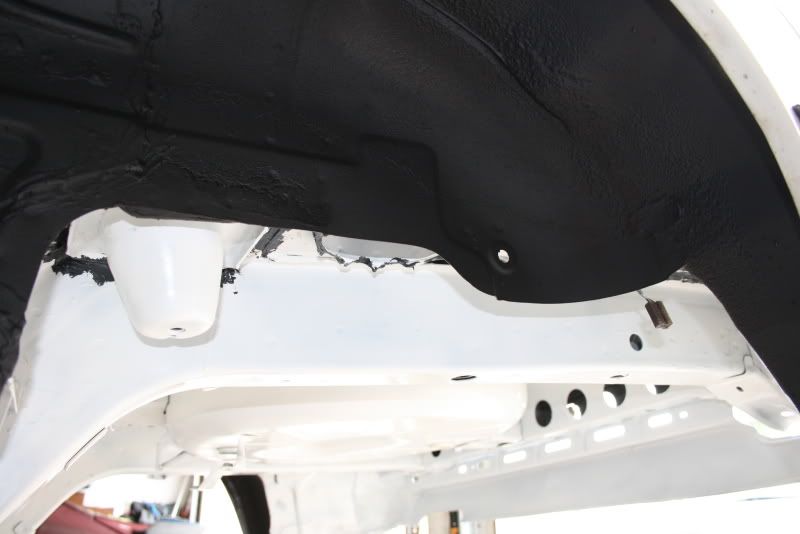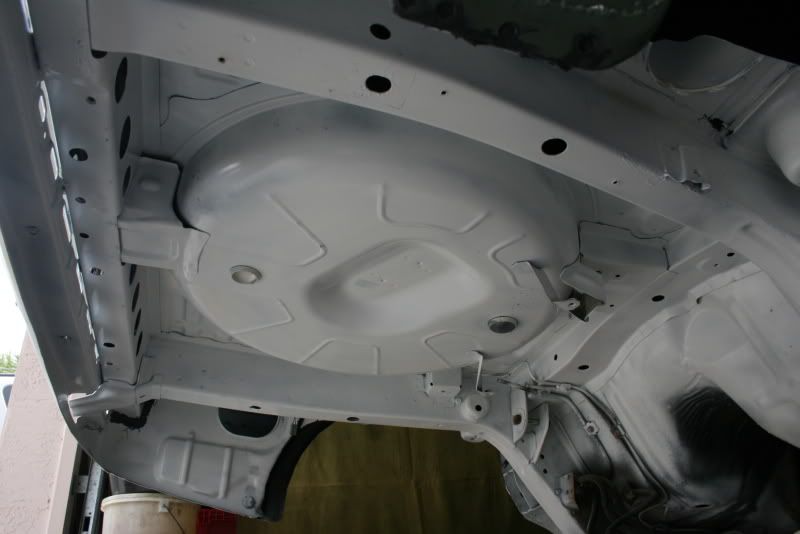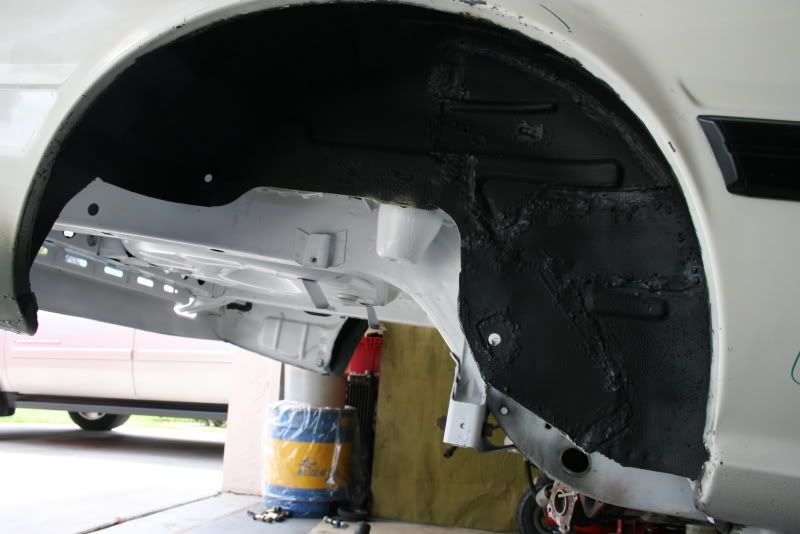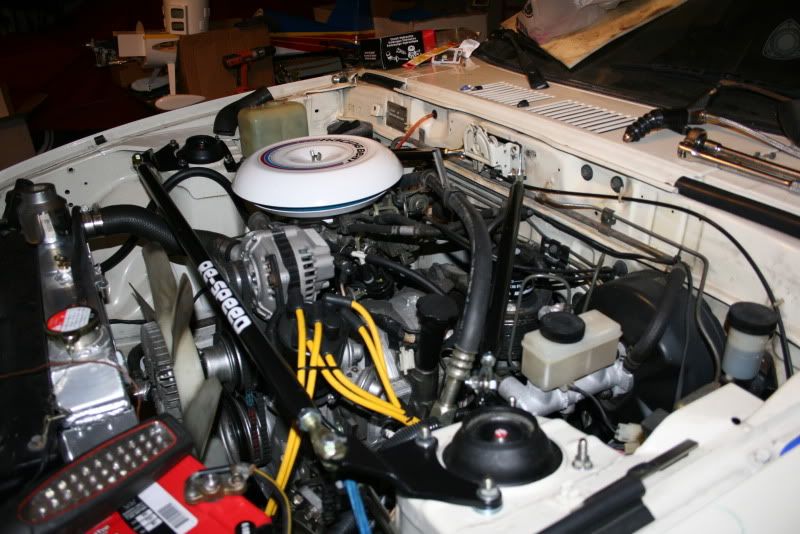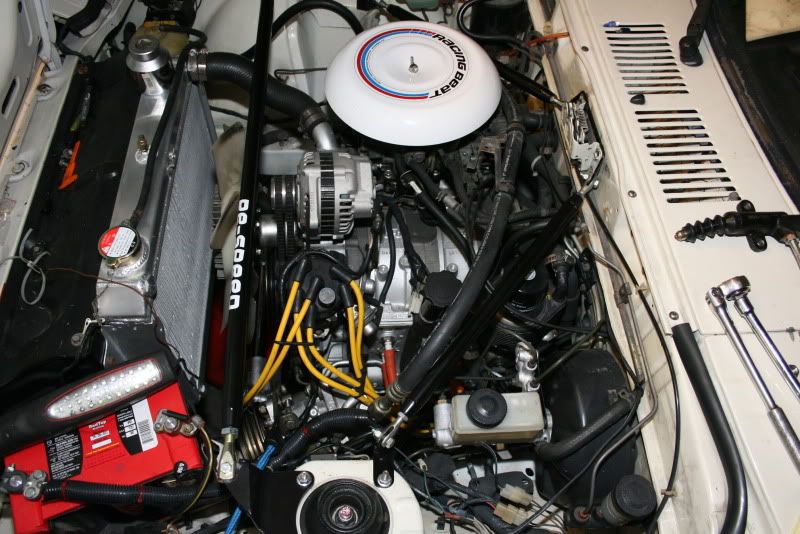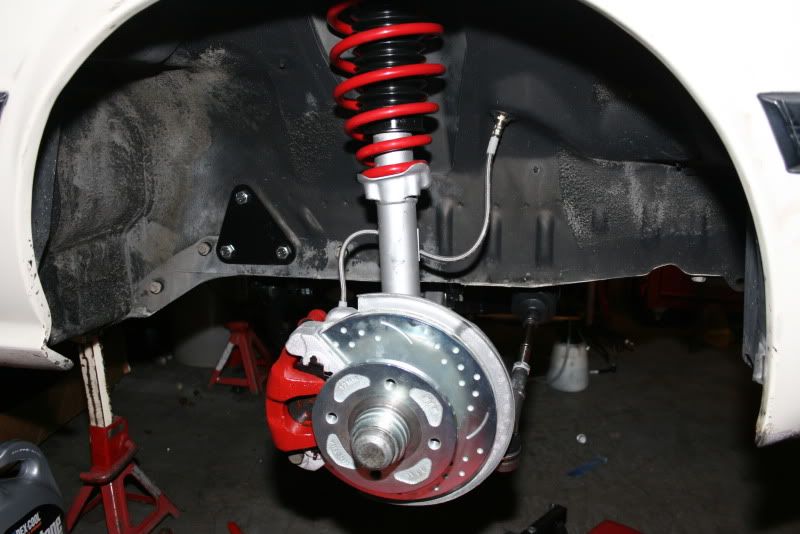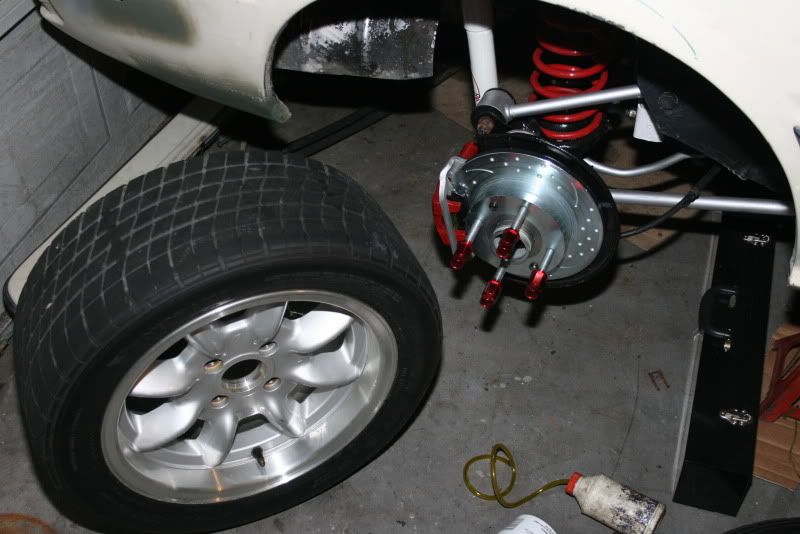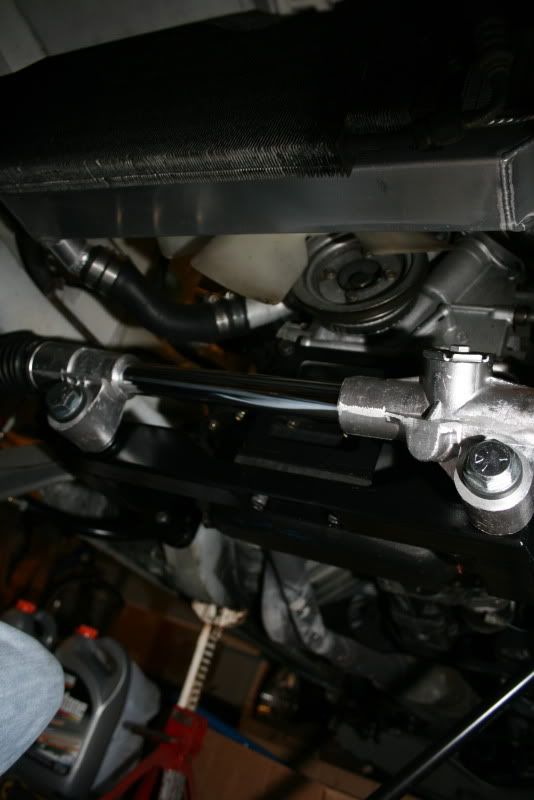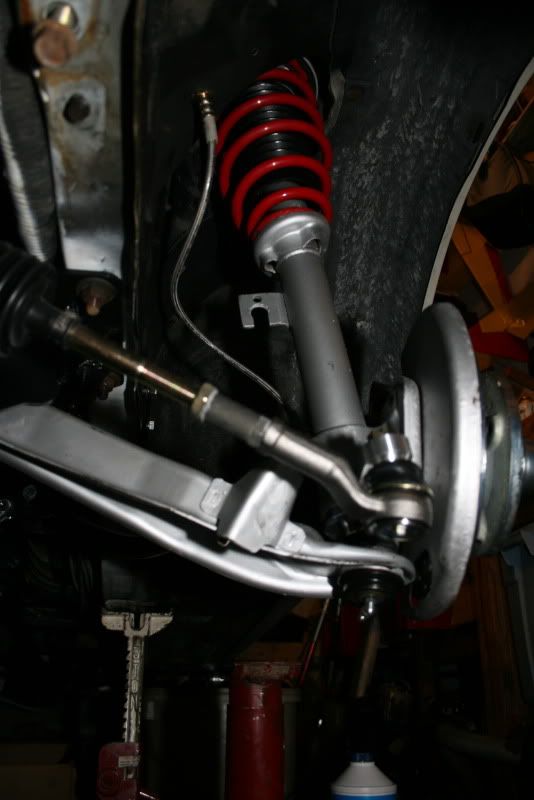 As the car sits now (took these a few minutes ago) Ignore the zip tie on the firewall tie, that's just there until I get the new strut bar mounts for it.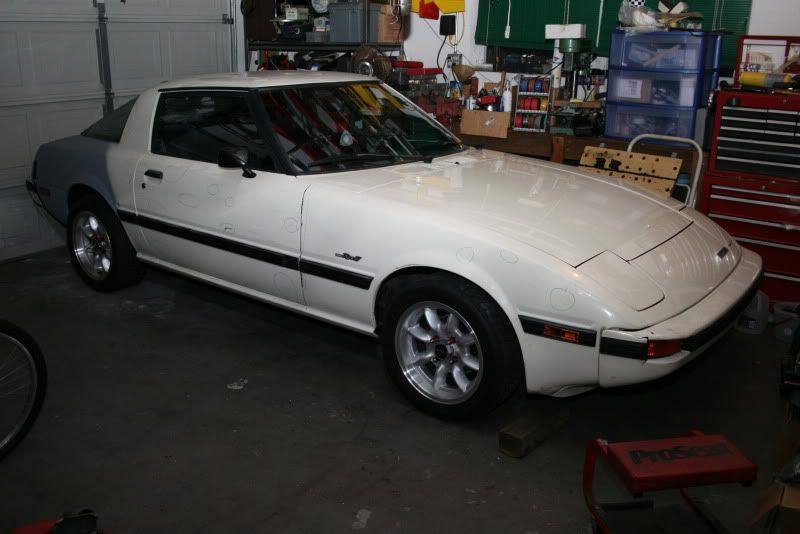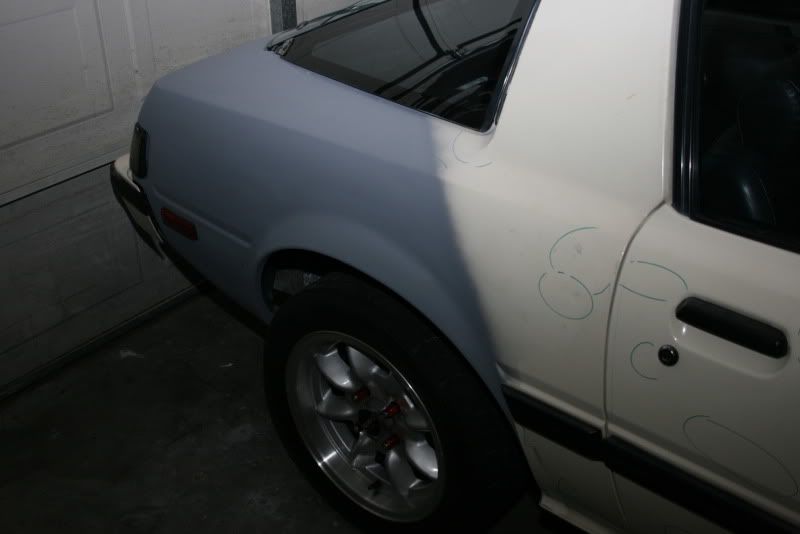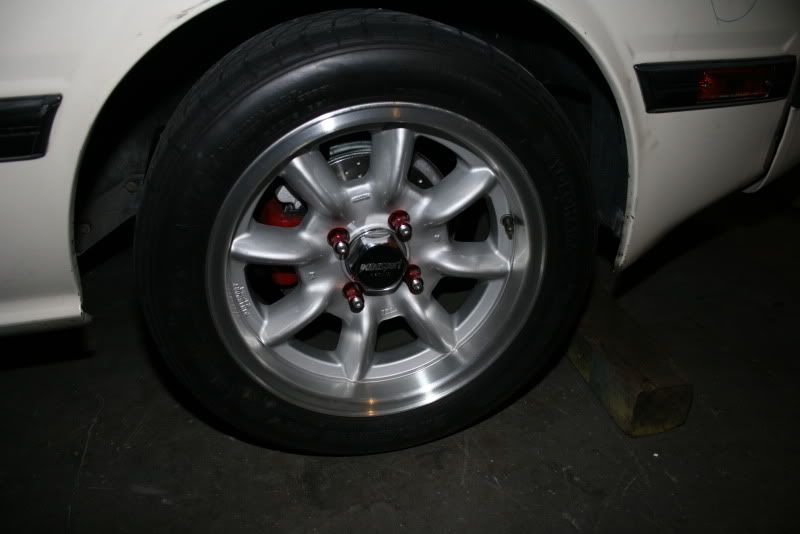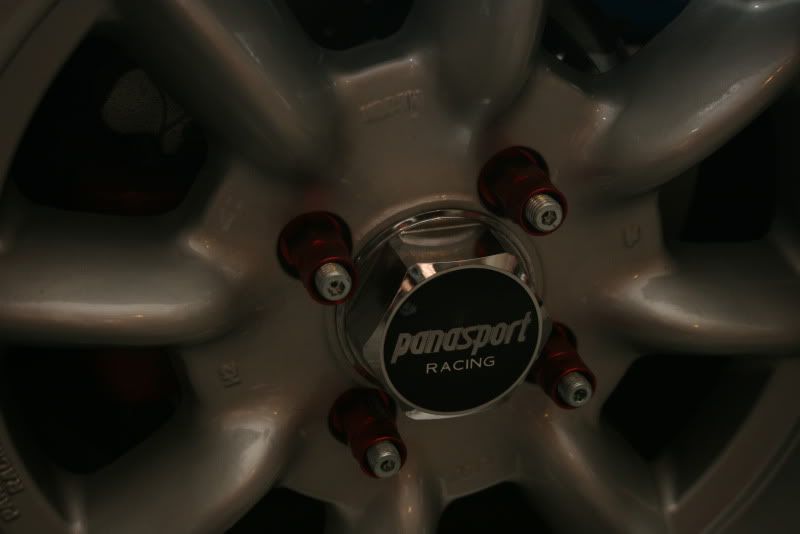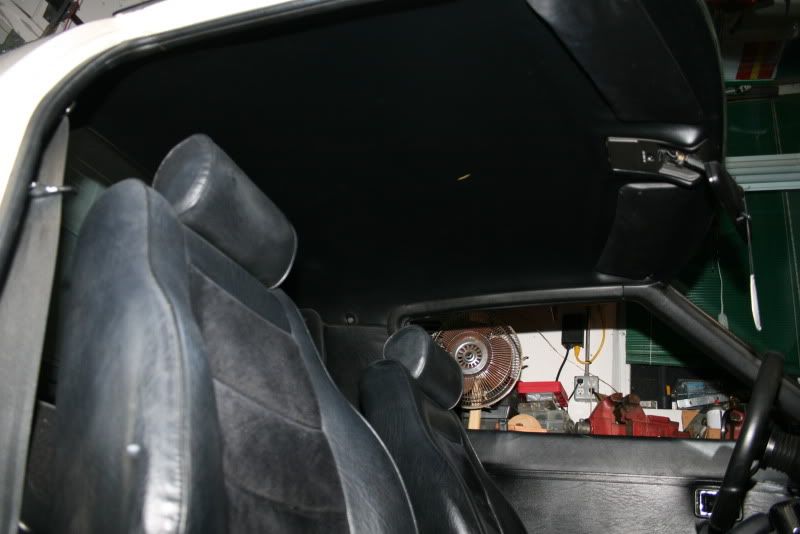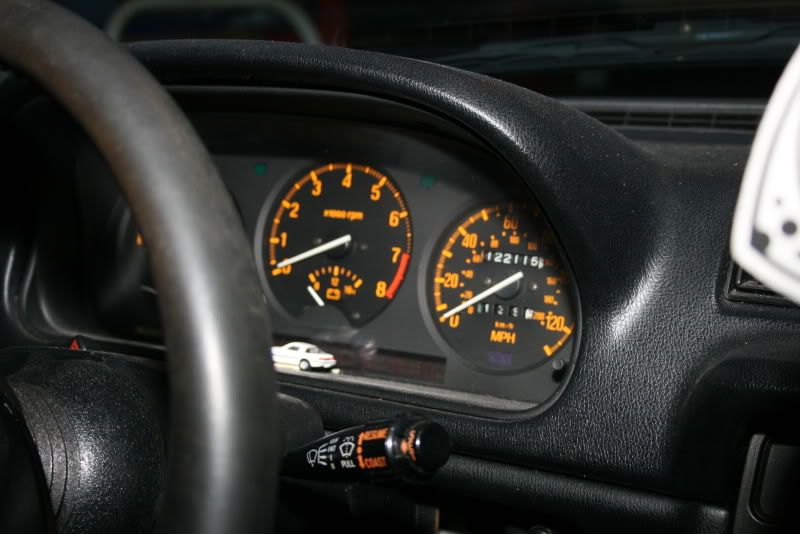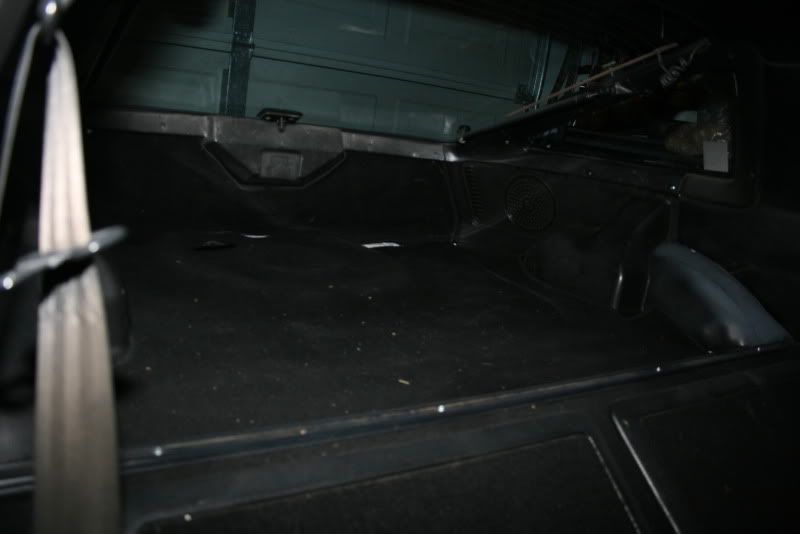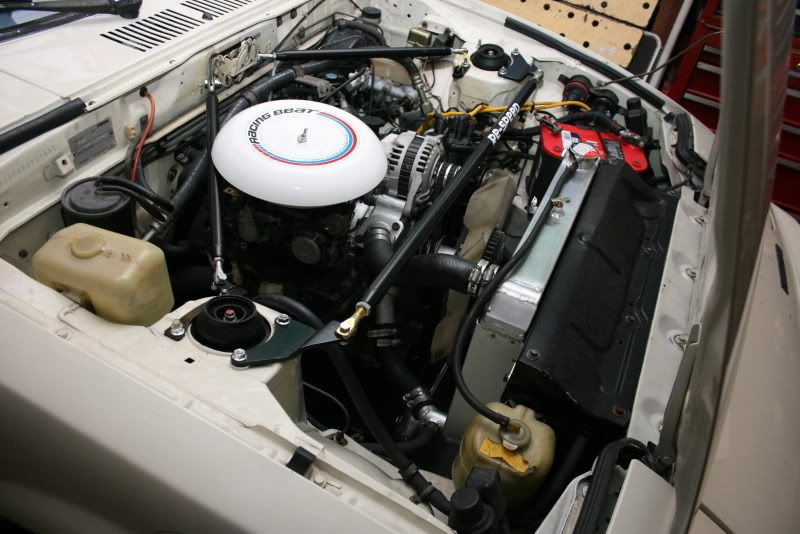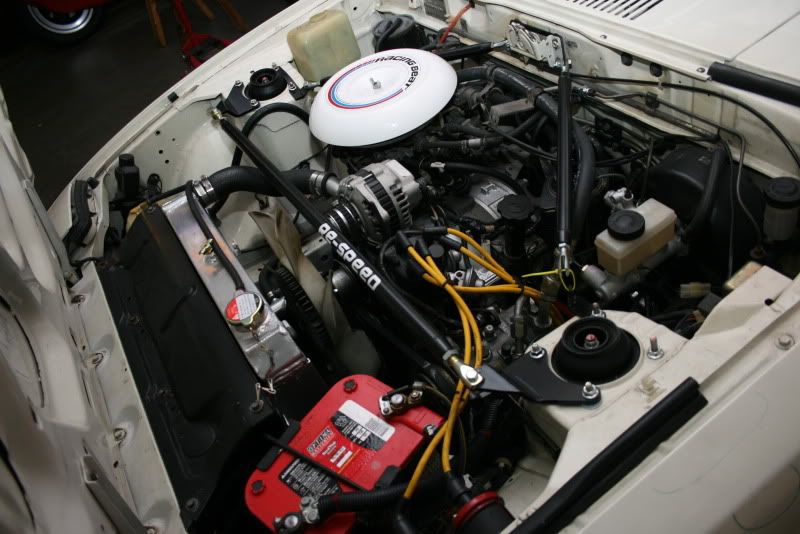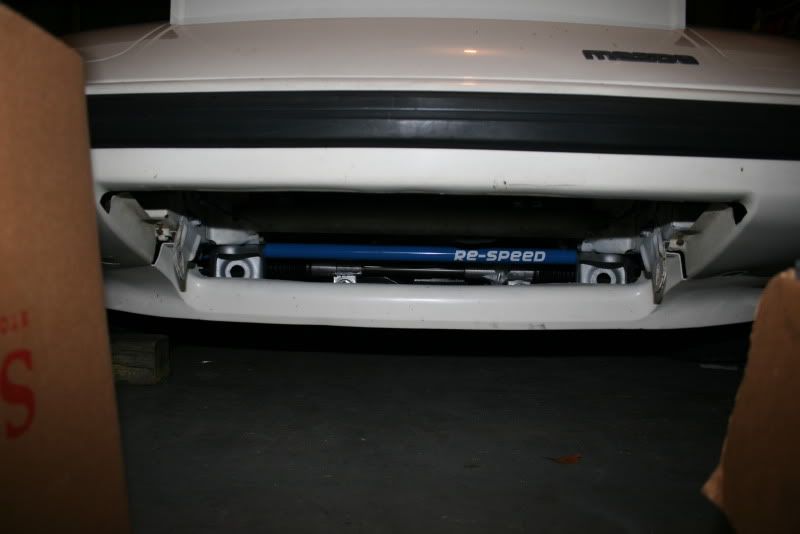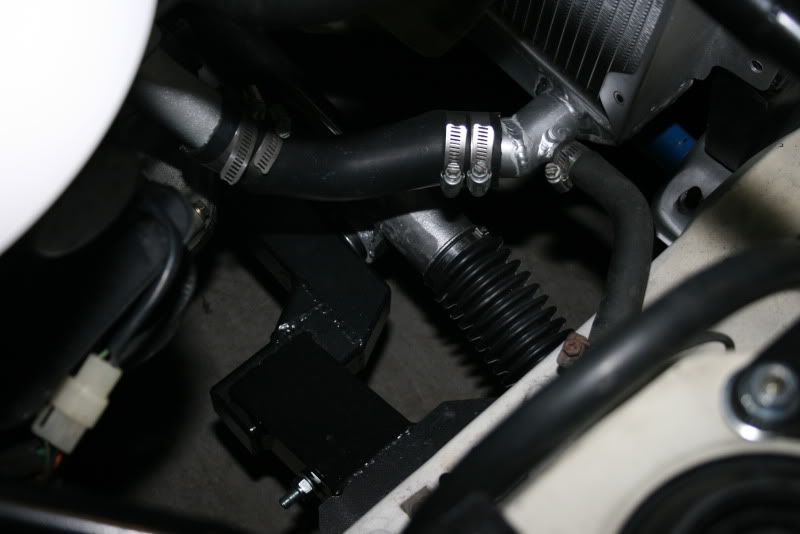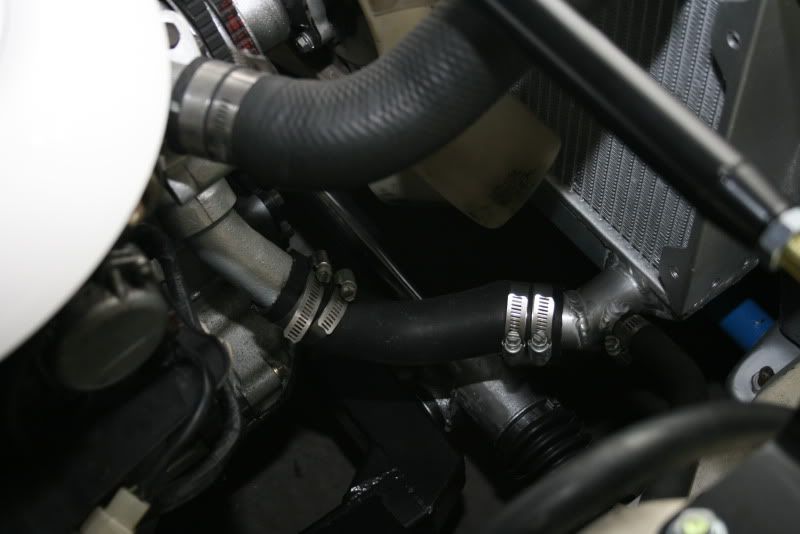 Now I need to paint the car (after I do some other things like Install some fender mirrors, and make my own IMSA GTU style spoiler for it. And complete my exhaust system, front mount oil cooler, etc.
_________________
1146 cubic centimeters of FURY