Cloudbuster wrote:
It was nice meeting you the other day in Shah Alam. Thanks for selling me the TA22 rear bumper.

I must say I was really impressed with the paint selection on your Cedric. It really stands out with all the muscle lines and curves intact. Just beautiful.

I'm just hoping that one day my own Ceddy will be as nice as yours. Cool.
No worries Mr Ting.. see ya again... also waiting for your cedric too.... visit my garage if you want to make up... on the documentation, i think i an help also...
CharlieBucket wrote:
so are there a lot of cedric taxis? your car is looks great in paint, i may be inspired to use a simlar color on something.
thanks for the complement... the colour is pretty much good... but lately i feel that black could be better... i guess few cedric taxis can be seen running o th road. most of them are the Y30 version and hardly to find the 330 series but they still are...
when i got the machine, the dashboard is not the original... and i couldnt find it untill today... so as a solution o bought the y30 dash to equip into mine...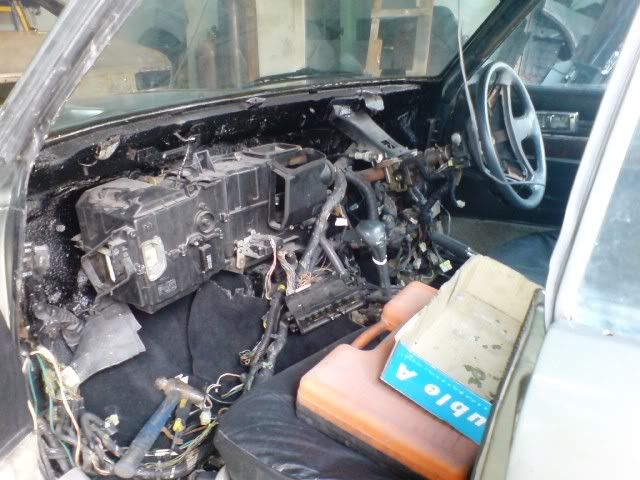 before fixing it i change the colour
back to my ceddy... when do you think we can stop building/restoring/finish our cars? i dunt have the answer.. recently mine has problem with the fuel filter... it was a brand new however i kaput... it could be my tank is very dirty or (my mechanic said) this type pf filter not good... because the filter is made of 'paper'... i'm not sure sure...
current look... he he he