These are the cars which I CURRENTLY own... yes, I said that right, currently - meaning I can go and rub my balls on any one of them.
So, what I am going to do is post one picture, maybe two, and put the name of the car and some things that are done to it.
If you want to see more pictures of a particular car, let me know, and I will post more.
Here it goes:
My gay 400hp 240 (sorry, my only pic)
1987 FX16 (Just a backup car really...)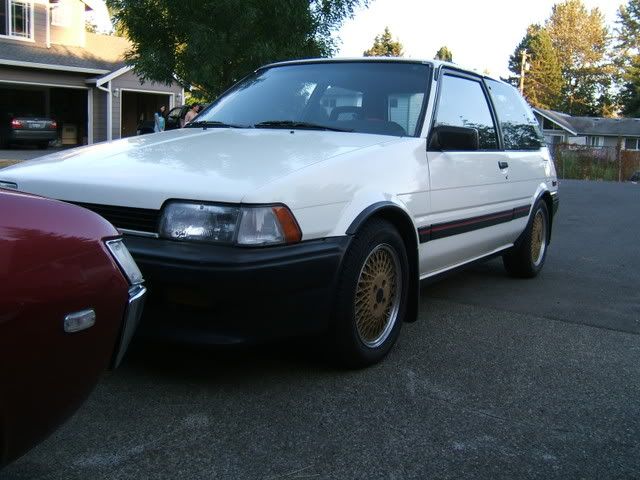 1971 Toyota Crown (all original. One of FOUR imported to the states with a manual tranny!)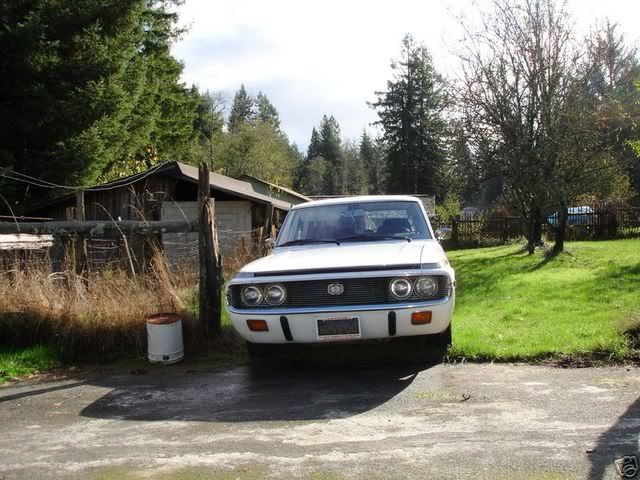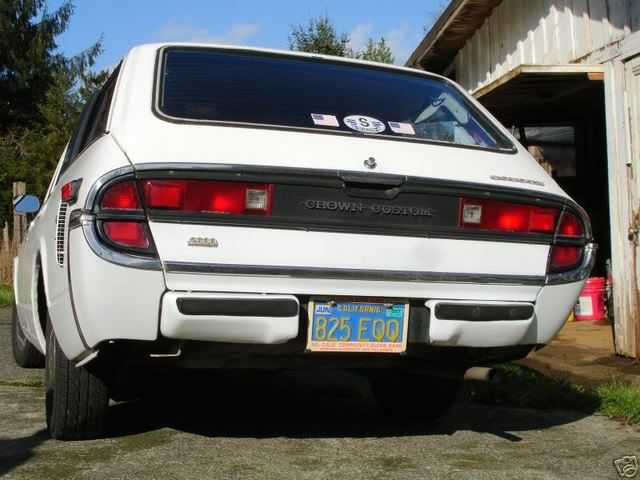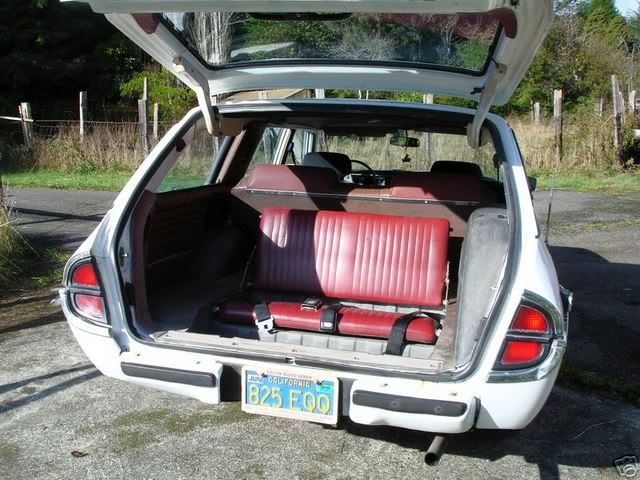 1971 Toyota Celica RA20 (BEFORE SUSPENSION! Fully restored by me for my father- Now getting a Beams Dual VVT-i 3S-GE from Altezza with 6 speed man. tranny.).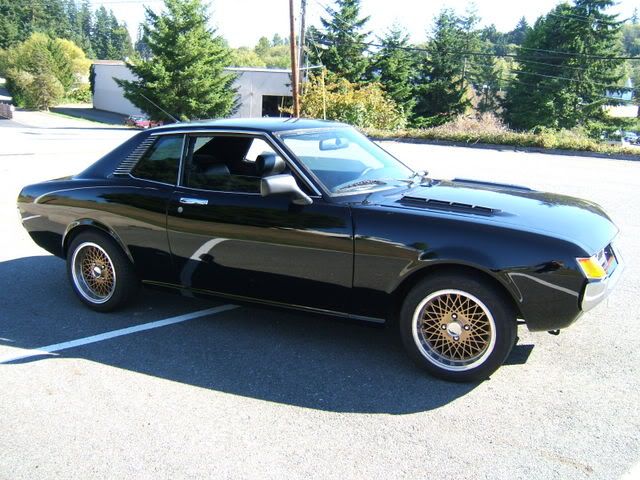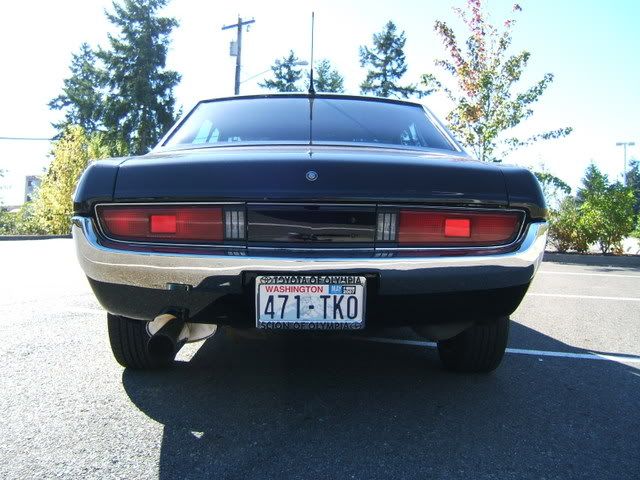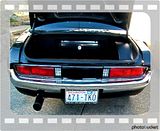 My celicas..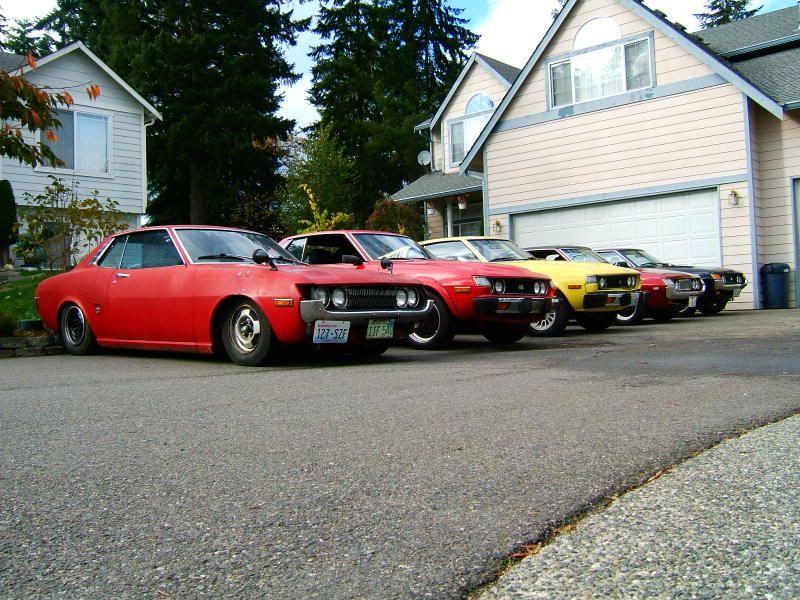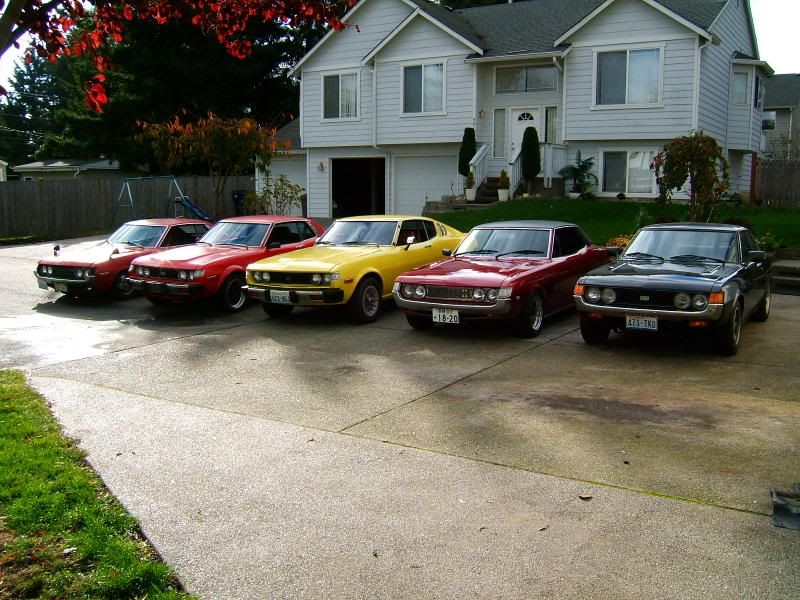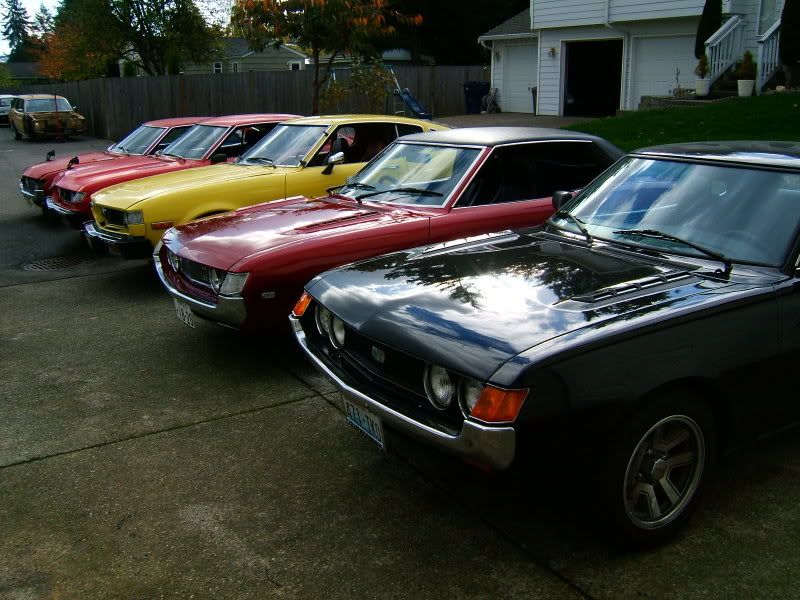 I will further elaborate on which one is what and what they have under the hood...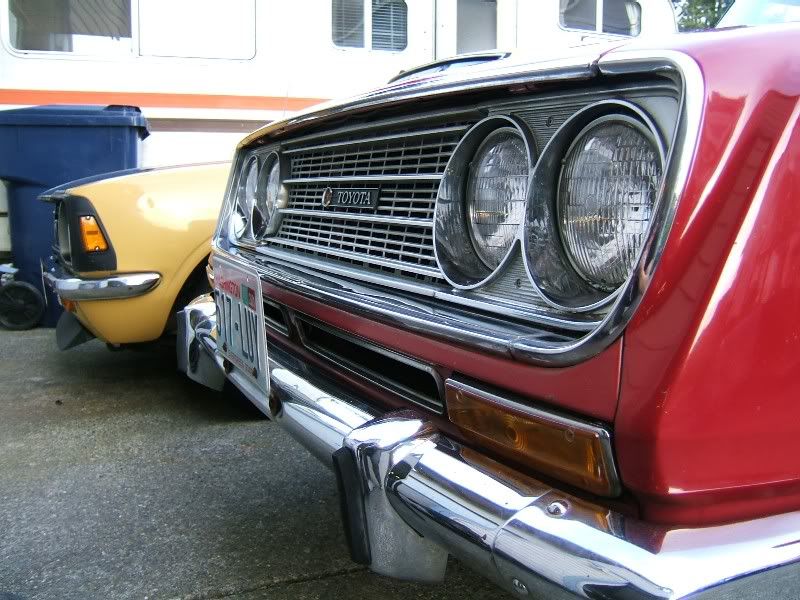 My 1971 Corolla is seen here in this pic (the two Coronas on the right are sold and gone). I will provide better pics of the corolla... as soon as I find them.
My other MarkII wagon!!! (7M-GTE - I built this like 4 years ago, and am now building a much much beaster 7M-GTE for it)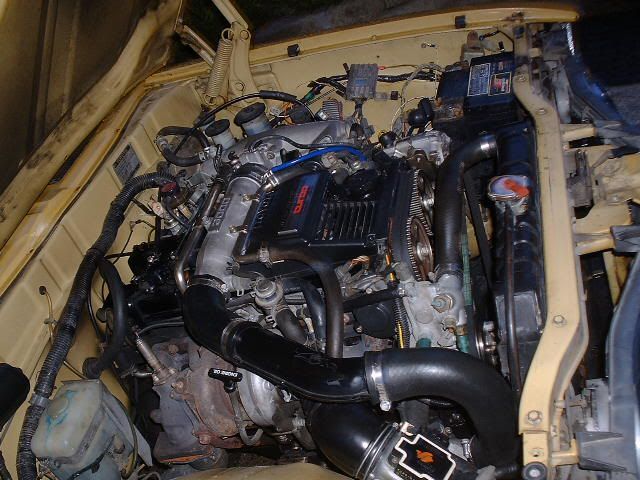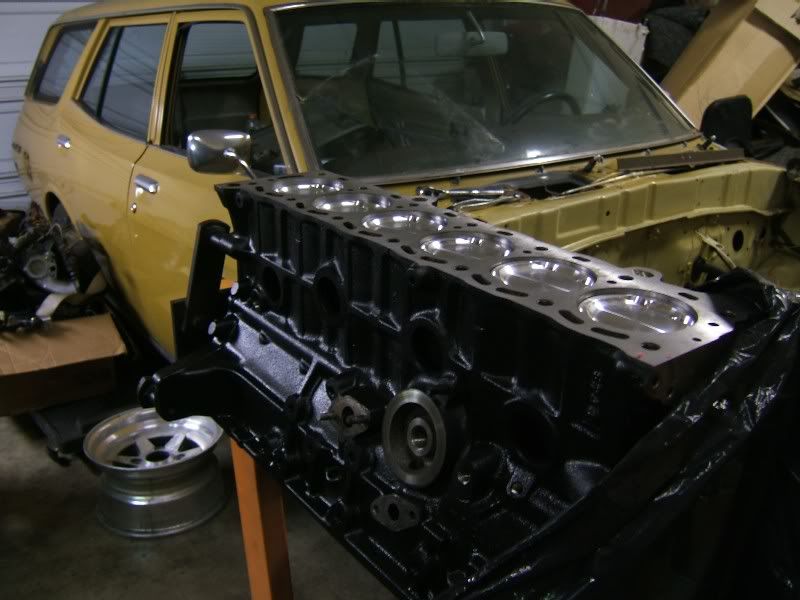 My 1975 TE37... (trying to decide on what engine it will get - this is my first car and my baby)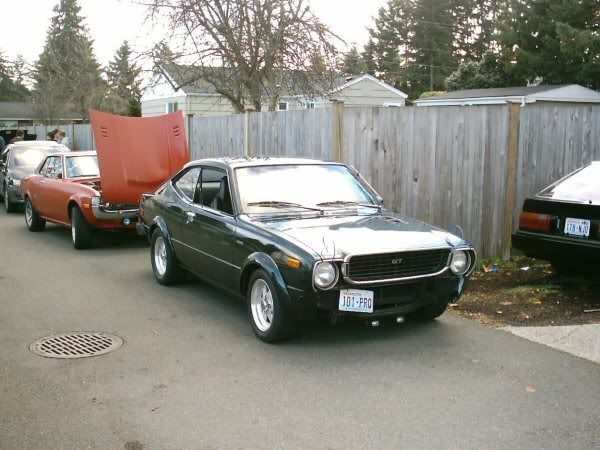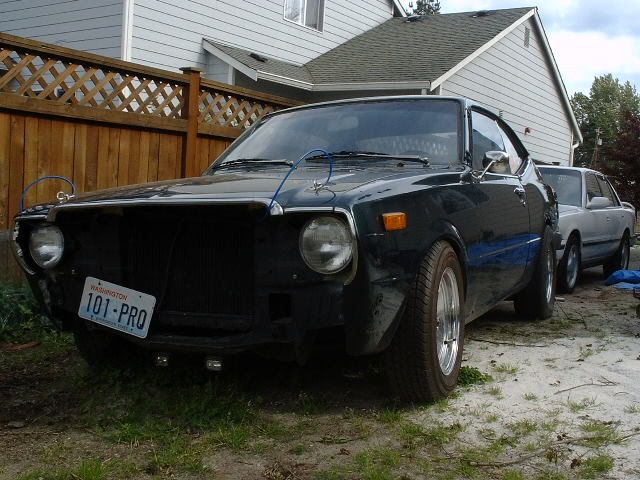 Ah, finally my 1971 TE21 (4A-GE from AE86 under the hood... lots and lots of suspension)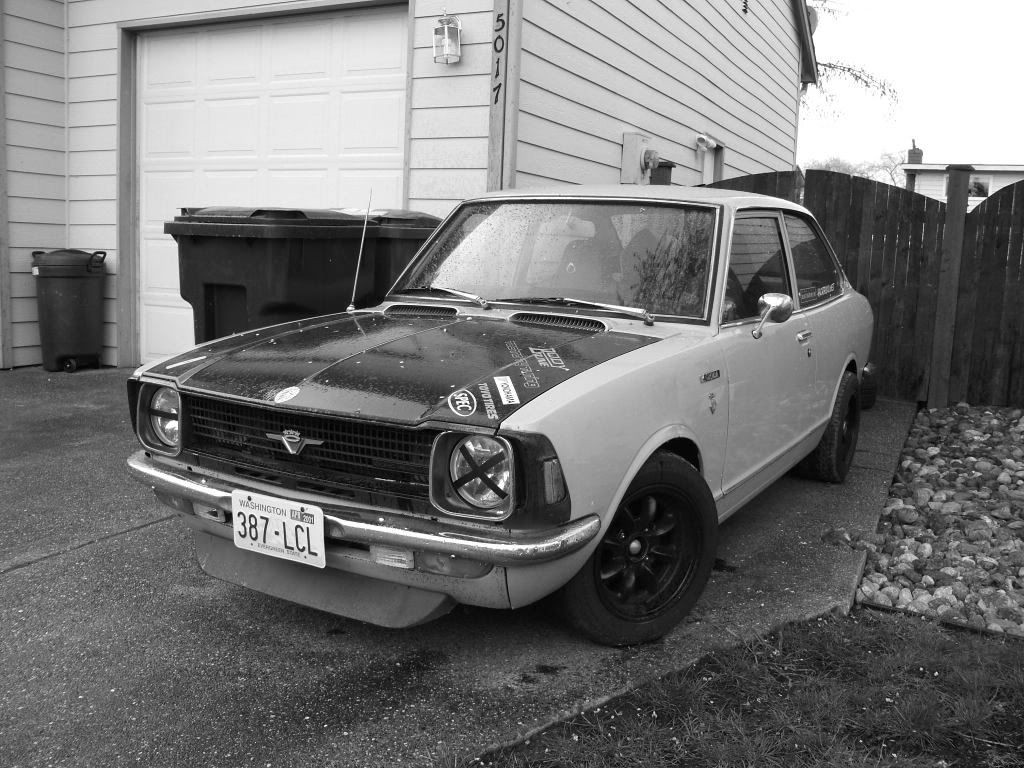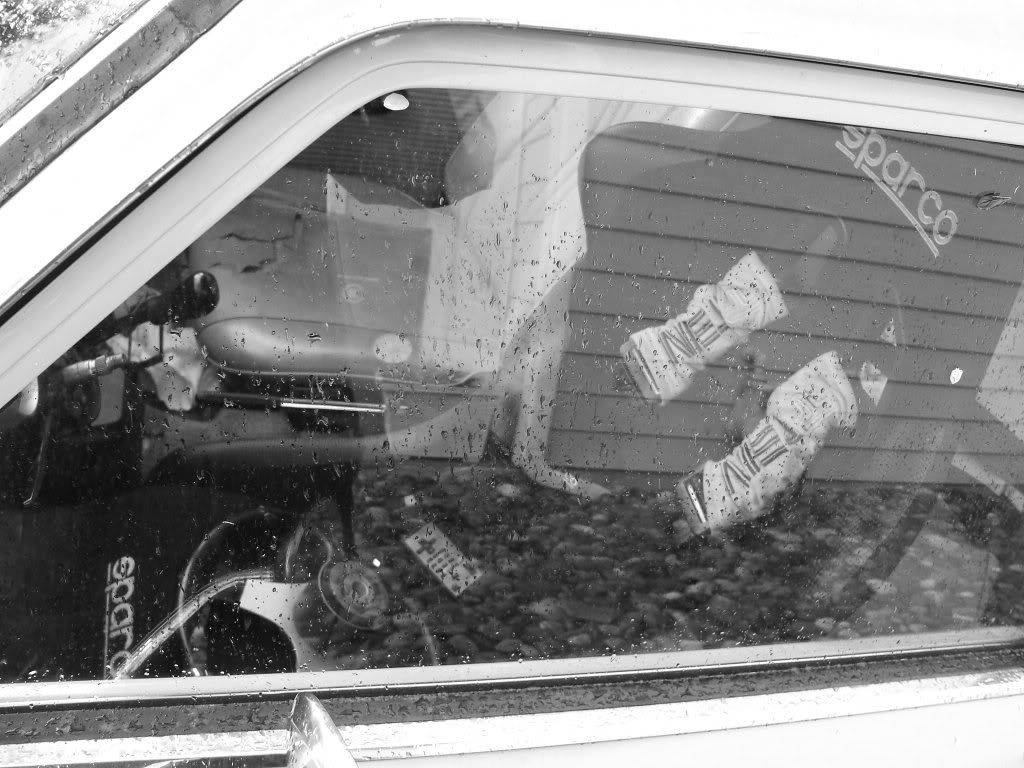 My 1971 TA22 celica (4A-GE on Megasquirt - not finished yet).
Mint and very original 1971 RA20 celica (going up for sale
booo!!!)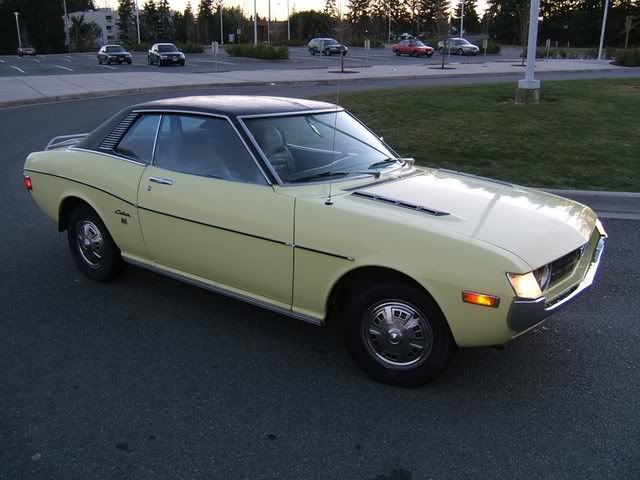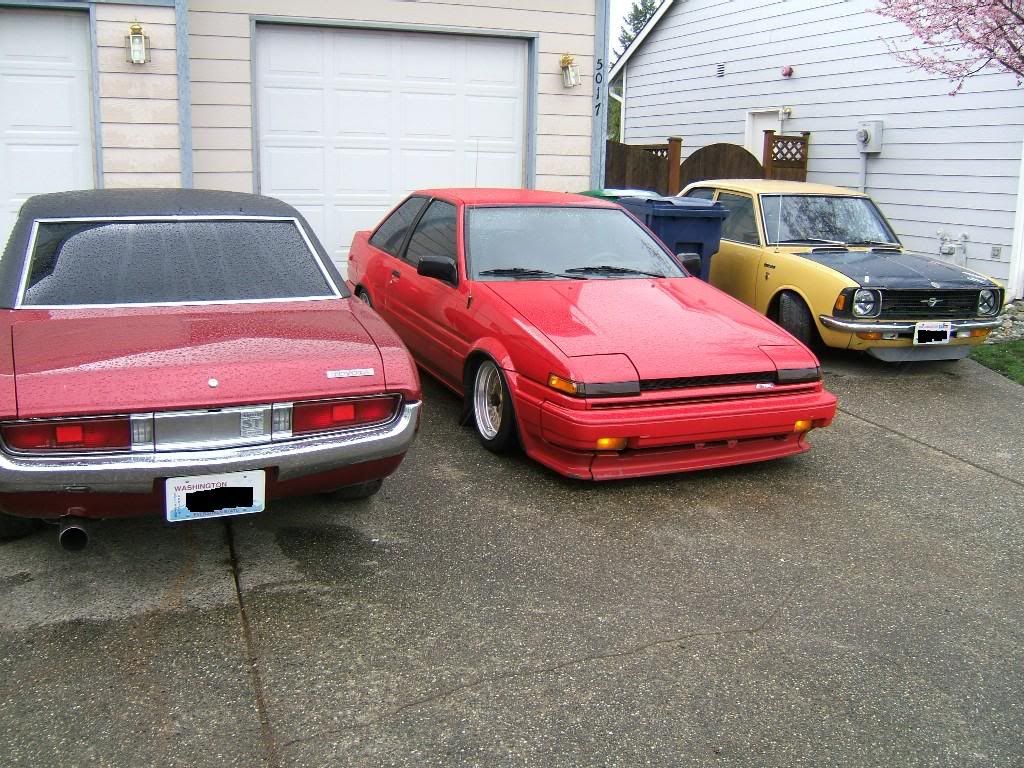 The red 1973 MarkII wagon when it was stock: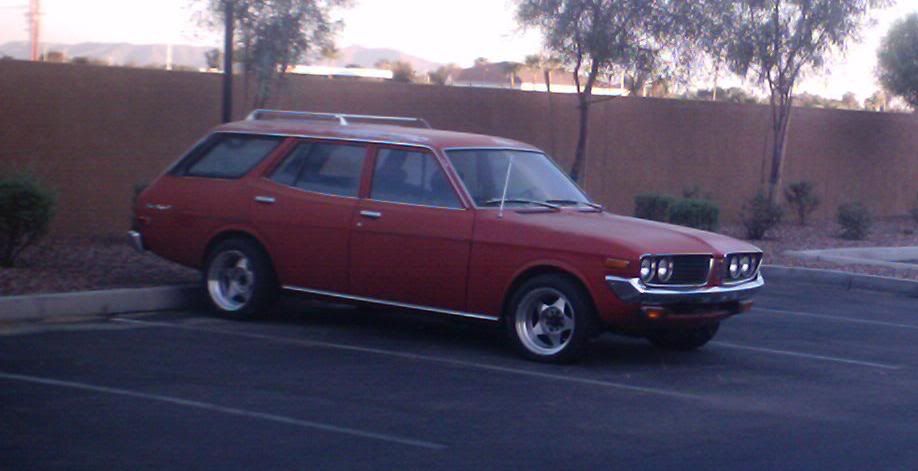 You all know what it looks like now...
My 1973 RA21 Celica (full out track car--really though look at it).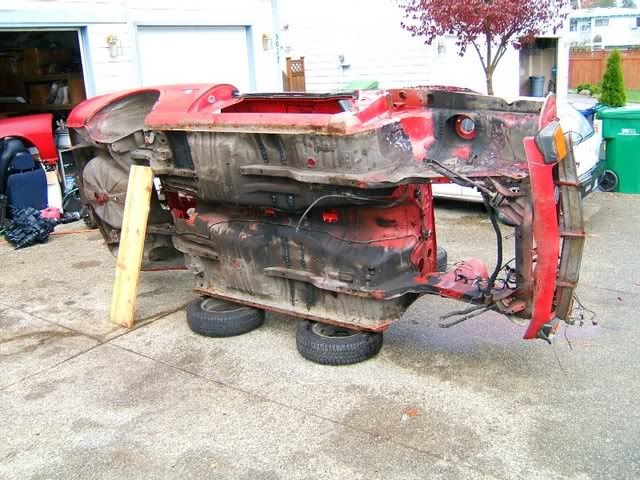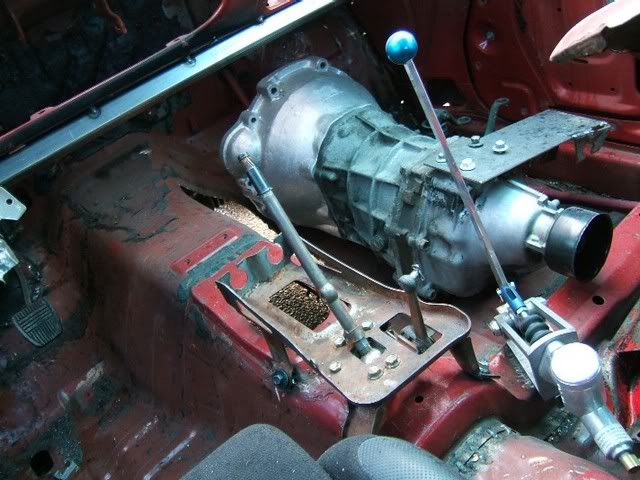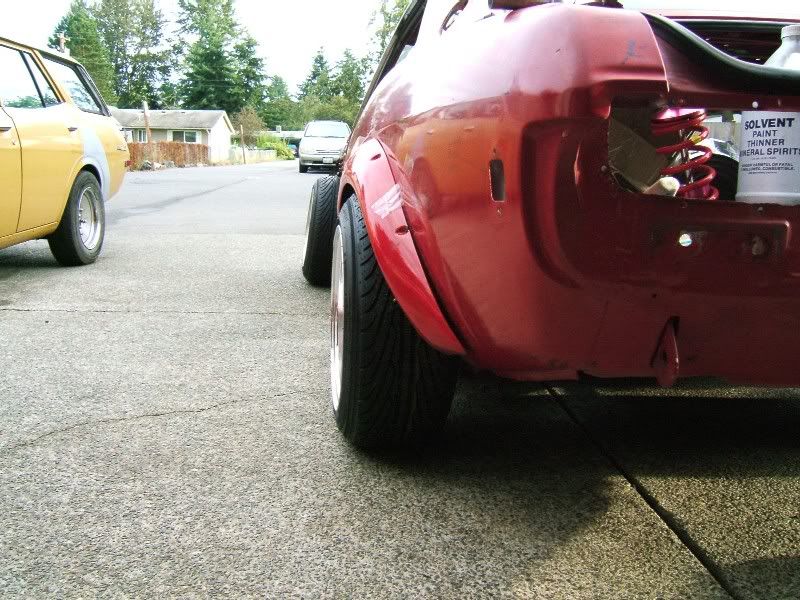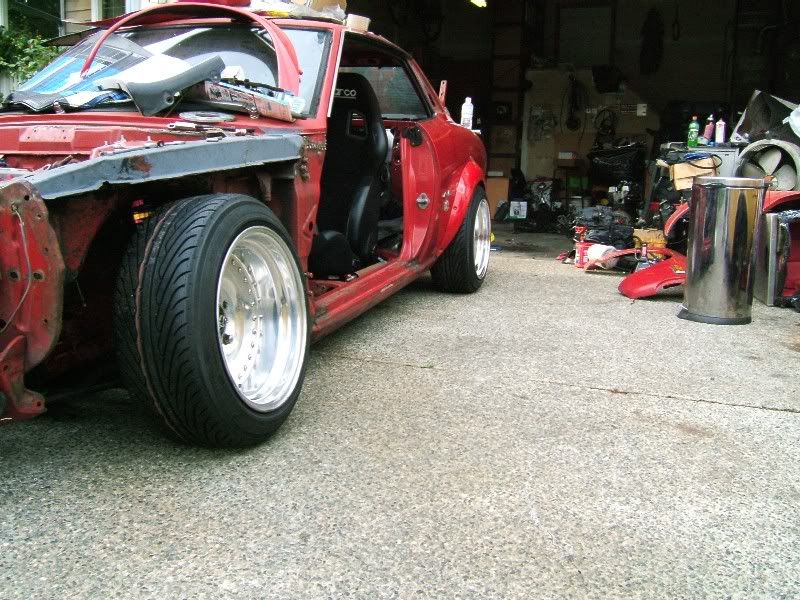 Ok... im tired of looking up pics... I will try to get more later...
have fun, dont hurt your eyes.