always forget to update this
copied and pasted from my ojc build thread.
only a little bit today;
This hole on the inner arch was under a lump of fibre glass ::)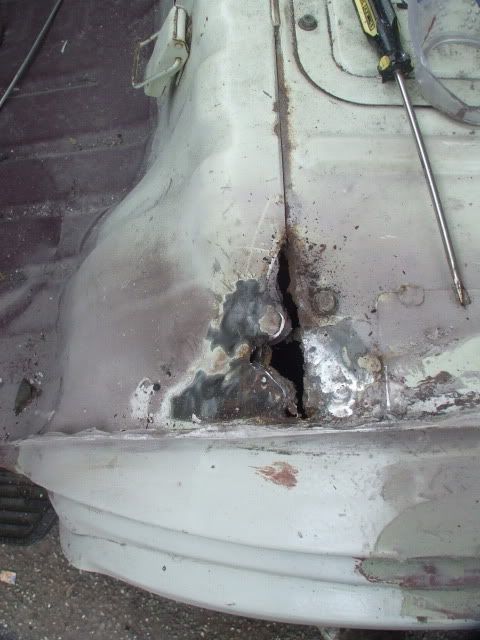 So it got cut out
I attempted a continuous weld after a few tack welds. Mostly worked although I didn't get brilliant penetration in a few places, so had to go over them again.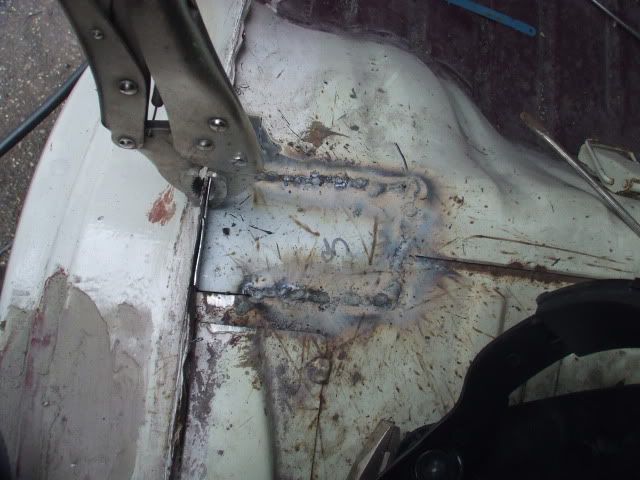 metal now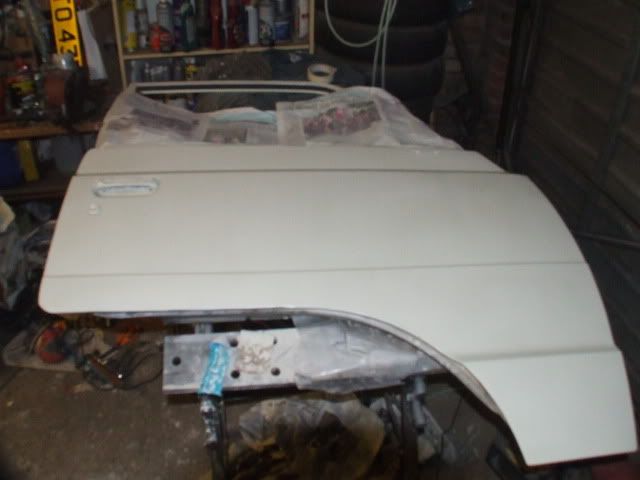 given the door a coat of 'rover diamond white'! When the time comes to re spray the entire van it will be this rover white, similar to the original slightly cream white.
no more sealed beams!
I've restored my head lamp surrounds. Got a halogen conversion plus yellow bulb caps. Derusted + painted the adjusters, washed up the light lenses in fairy liquid ;D should look good when they go back on.
Also started some more welding but my mig wire ran out and it has been to cold to be out welding. So body work progress has been slow.
remove the leaky steering box
my puller was too weedy to remove the pitman arm so will have to borrow one during the week. Then I will go to the Toyota dealers to order a new oil seal and any other parts it might need.
Steering box apart, bearings and all other parts seem in good nick. Just the rubber seals need replacing. There lots of brown sludge at the bottom of the casing that could off once been EP90.
The bits are now soaking in my high-tech degreasing parts washer (old lunchbox + tooth brush).
the Toyota factory manual shows how to rebuild the steering box using shims and stuff to remove the play. So I will give that a go as its in bits.
Steering box seals ordered from toyota £16 for both. Also a parcel arrive from Ireland!
to replace this
This came from a Hiace camper in THAT Irish scrapyard!
another mojo booster today, the hiace has its face back!
I trail fitted the chrome bumper and I really like the look so its staying. I've spent a few more hours scraping off the remaining old paint of it. I've also got to make up some new brackets for it.
Steering box done too, seals
all painted an ready and now fitted
more bumper cleaning, I've wire brushed and zinc primered the inside.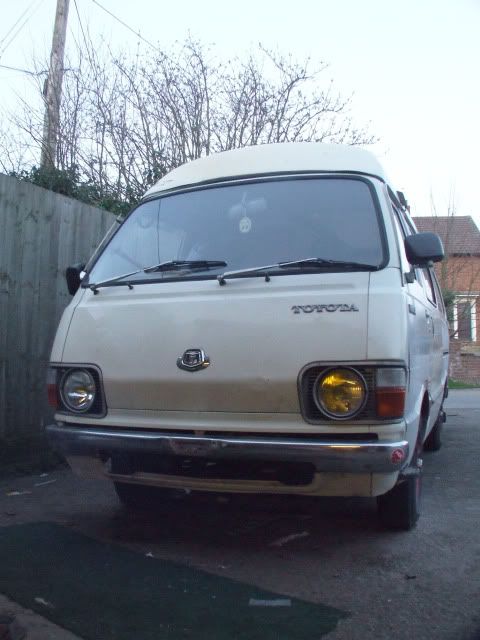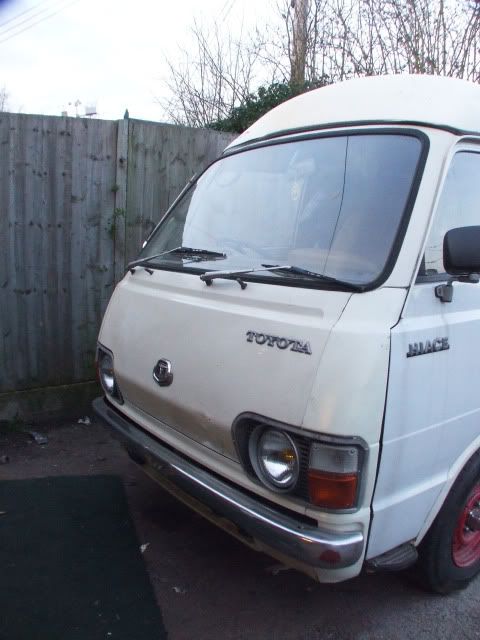 Small dent on the passenger side has been filled so I've stuck and NGK sticker over it ;D Huge improvement over the black iron girder I think.