damn ive been slacking on this thread
well i drove the car down to montery california (2.75 hour drive) and when i get there there is no coolent in it
my "nos" overflow bottle couldnt take the heat so it melted and when the radiator overflowed it just dumped out onto the pavement well i babied it home stopping every half hour or so to make sure it was full then went to the junk yard and found a overflow bottle out of a 280zx that fit in the stock windsheild washer bottle mounting bracket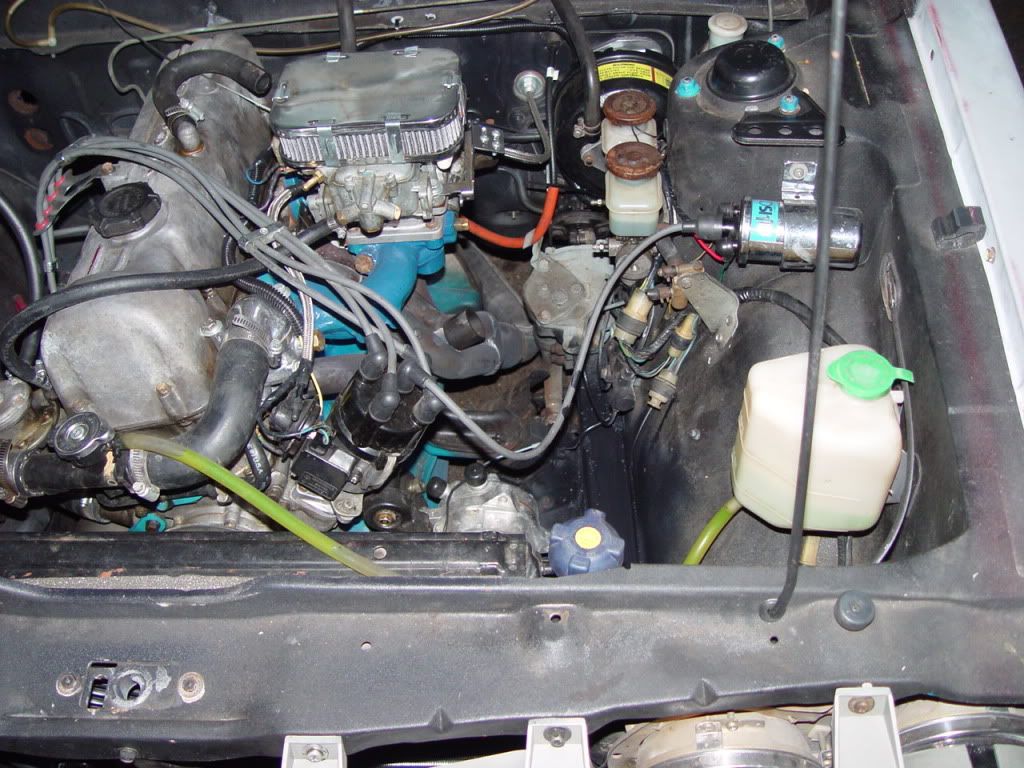 then after driving it with the weber header and freeflowing exhaust the timing chain started showing its age and since it has needed a head gasket for a while i went to work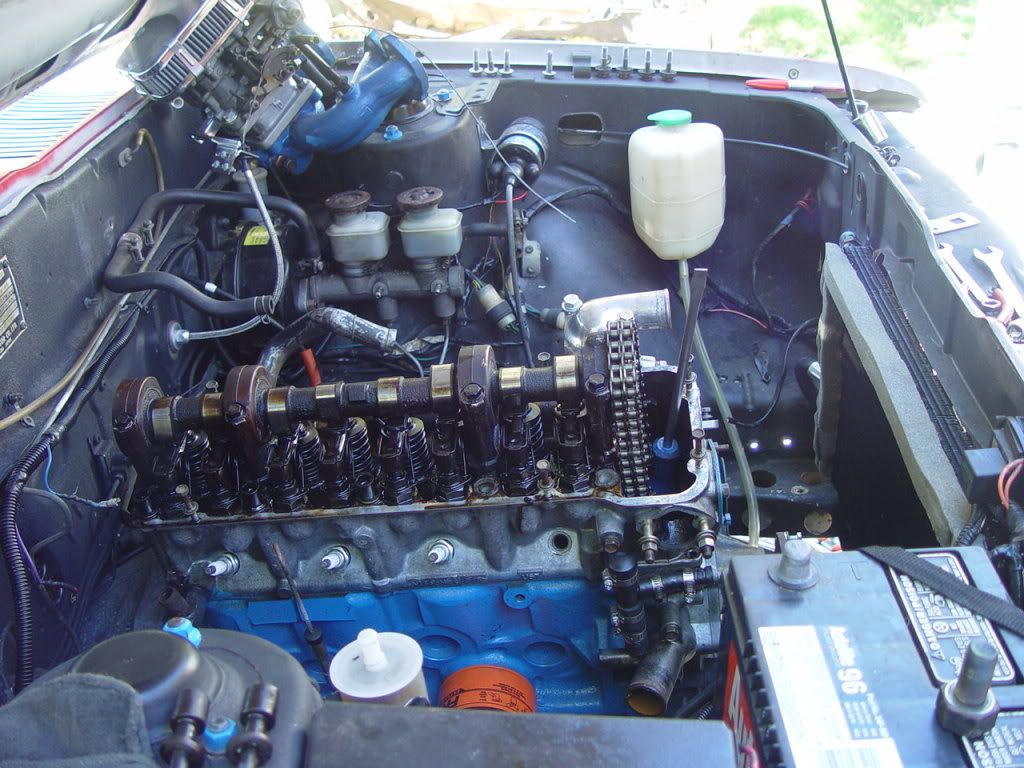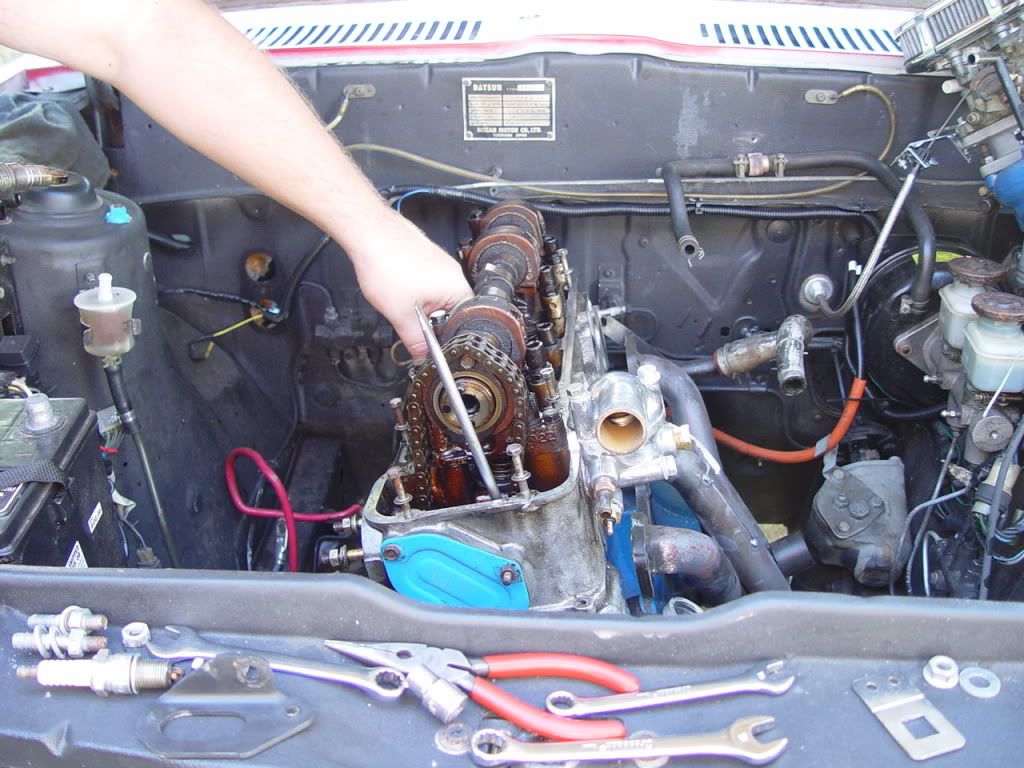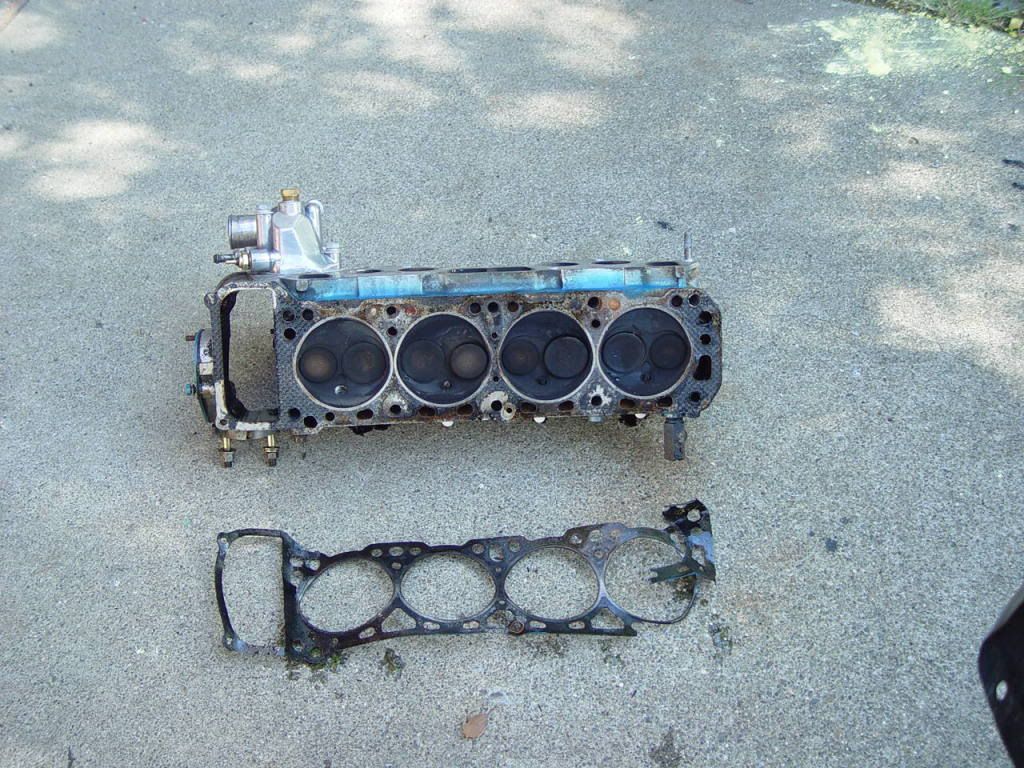 in the next 2 shots you can see why i didnt do rings and bearings the
original hone marks are still there and there was no ring groove the lower end of this block is in great shape why fix it if it isnt broke?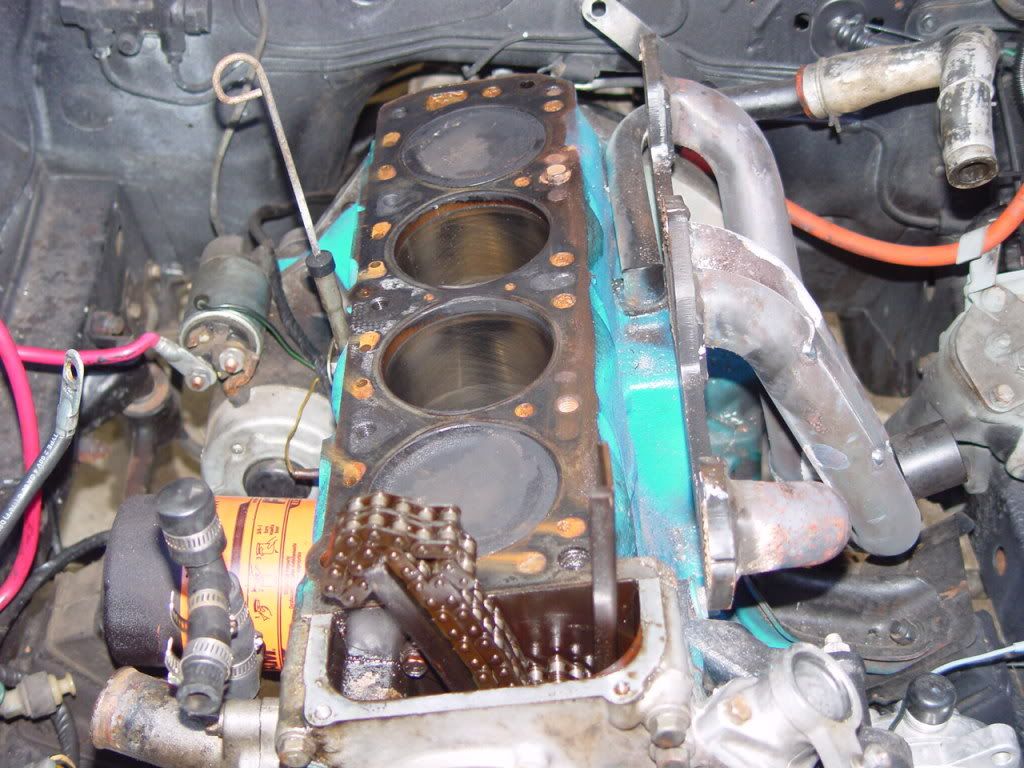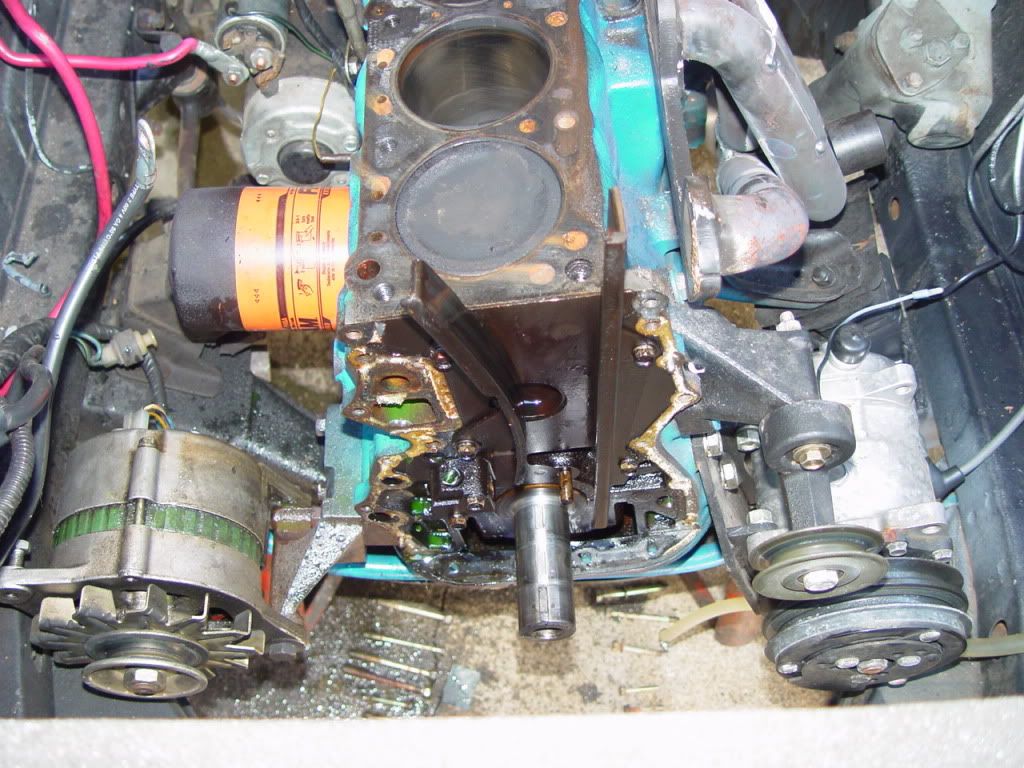 the old parts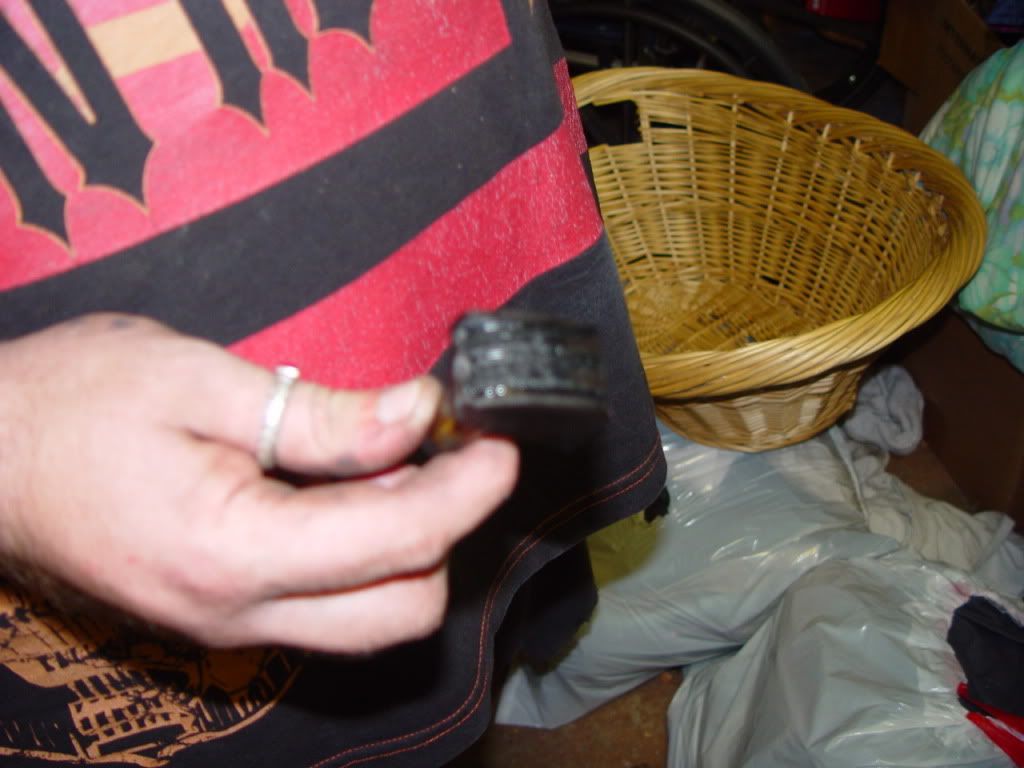 topped off with a polished DATSUN valve cover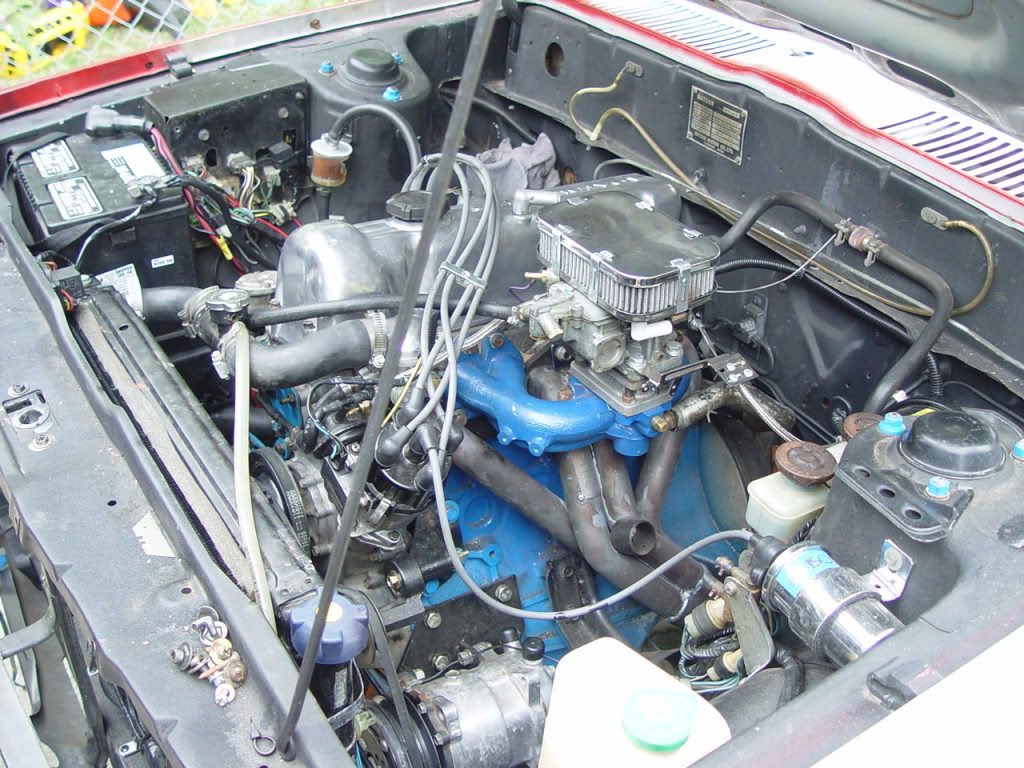 i winterized the rust in the back window its only temporary till body work starts
and a cool pic i took while playing with my phone
while i was reasembling the overflow nipple broke on my mr2 inline filler so i took some marine apoxy and a bit of brakeline problem soved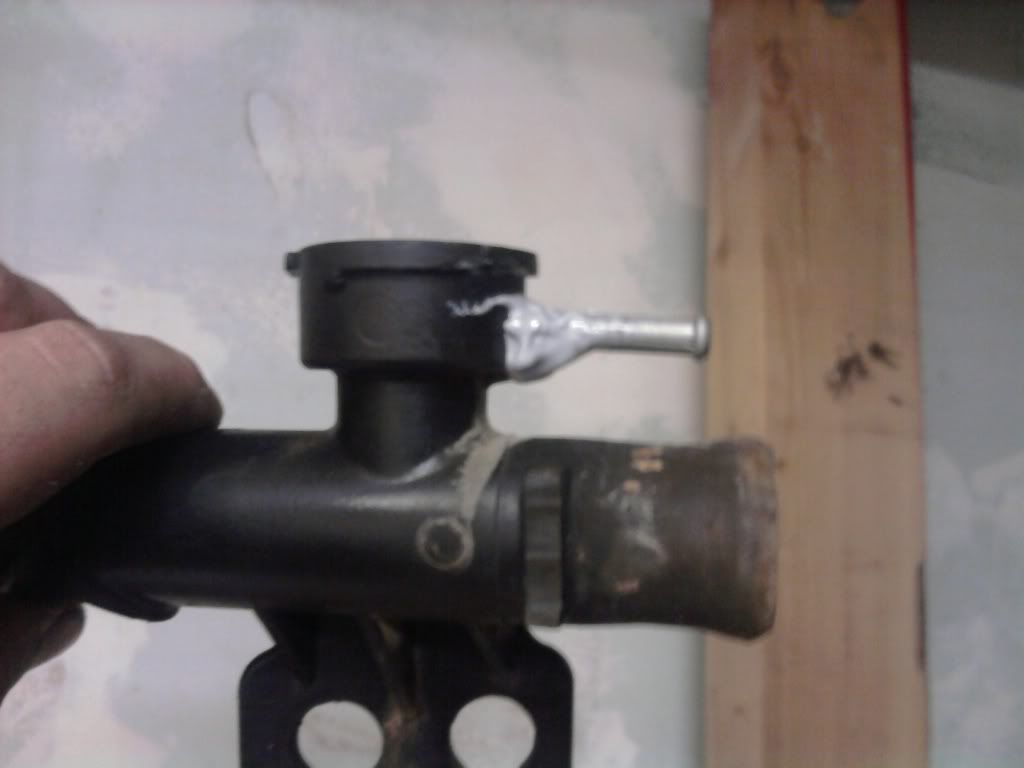 whew thats my update she pulls hard now and when its wet its very difficult to keep the rear tires planted
_________________
TacoDelRio wrote:
Sometimes it starts after I've lost my mind battling with it. It seems to feed on sadness...