That Hilux is great! Never yet managed to acquire anything like that, did try for a Dodge D50 recently and I've seen American kits of the 620 go for more than I want to spend (as little as possible!).
As it looks like one or two of you are on SPC this will be nothing new, but I'm still chuffed that I actually managed to finish one!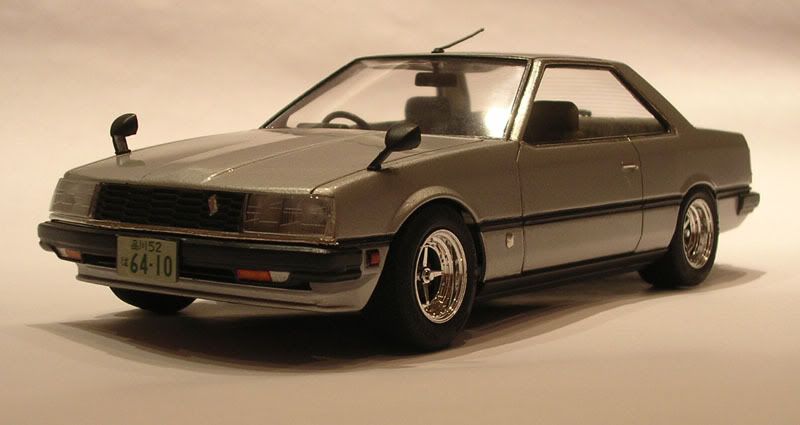 It's a 1981 R30 Skyline, a 2000GT-E-S coupe (I also have an unbuilt saloon version). This one is by Tamiya and went together nicely, I also have ones by Fujimi and Otaki to do at some point.
Wheels are Work Equips by Fujimi I think, tyres a bit chunky but I prefer that to stretched.

Not a perfect build, and I may have been lazy with one or two of the details, but overall I was very pleased with how it came out. Mod's were limited to lowering, a touch of camber and cutting out the side glass to emphasise its pillarless looks, other than the wheels of course.
I bought a lot of other kits over the summer and autumn. I love this one in particular:
This Celica XX came with three sets of wheels:
I think there have been even more wheel sets and kits added since these pic's: