Ok getting closer & we have an update! Guy reserved gazebo #2 today which has a fixed bbq & 5 tables............
& just a FYI Guy & myself will be buying plenty of burgers, dogs & carne asada [chicksada] but if theres something special you guys want to eat feel free to bring it. That way if we get a bigger than expected turnout we'll have plenty of food. Also ..Guy will be bringing his own bbq & we may need another. Heres a link to the map...
http://www.mapquest.com/maps/map.adp...&cid=lfmaplink
zoom in or out on the map for a better view
& the adress is........
11660 Sierra Ave
Fontana, CA 92337
the gazebo we have is the 1st one on the right as you enter the lot...
Just like last year were asking the SWDP guys to help out & bring bbq supplies.
Guy-bbq , burgers , dogs
Mark- condiments , paper towels , burgers , dogs
Feel free to add to the list & ill update is as needed.
I also want to remind everybody that the park has a no alcohol rule, was'nt an issue last year but just a reminder. Heres a pic of gazebo 2.....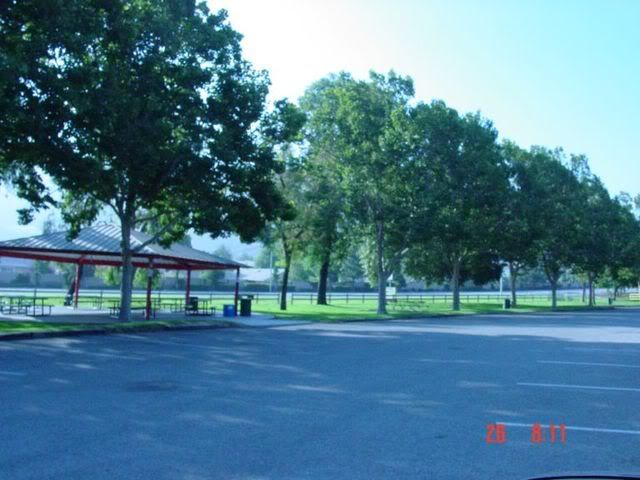 & like last year we will be cruising down Foothill blvd ending up at the Wig-wam motel for a photo session.
_________________
64 L 320 - 72 510 wagon - 74 PL 620 - 94 D 21 [Hardbody]