The Date has been set...JULY 11TH 2009... A nice cruise through the Angeles Crest Highway and BBQ Lunch at Brookside Park in Pasadena.
The Last 2 Cruises were awesome and we're hoping this one will be even greater!! After the cruise, join us at the park for a BBQ meet and greet !
Fun for the whole Family !! Come Out and Make Friends !! Drive that Car you Love So Much and Enjoy the Summer with Fellow Enthusiasts !!
Good Vibes ! Good People ! Good Food ! Hope to See you there ! Drive Safe !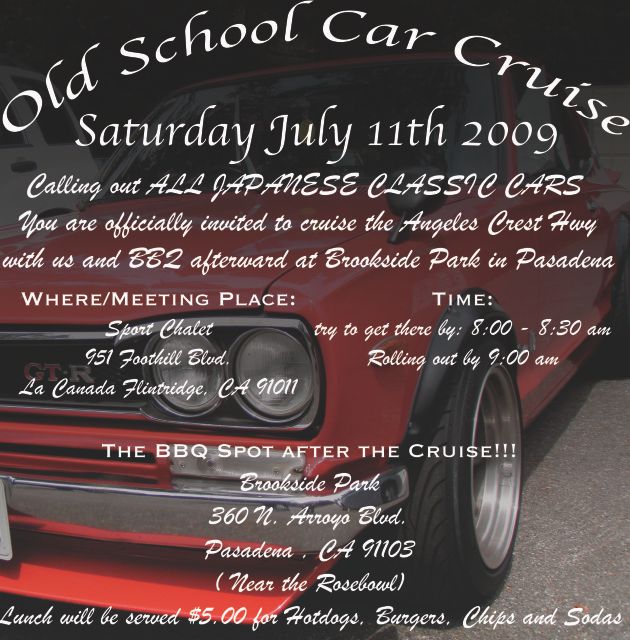 First of all, BIG THANKS to all who showed up !! I HOPE EVERYONE HAD A BLAST, I KNOW I DID ! Awesome turn out, Nice Weather ! To those who couldn't make it, Hopefully you can make the next one....Enjoy the pictures!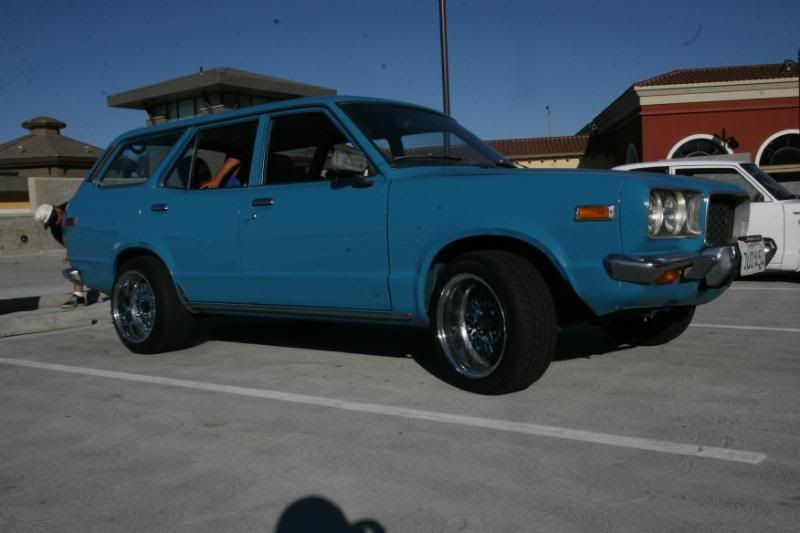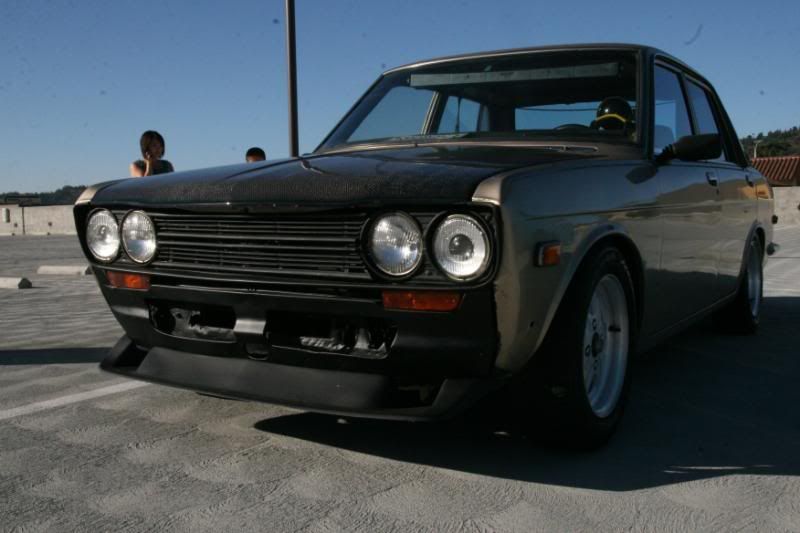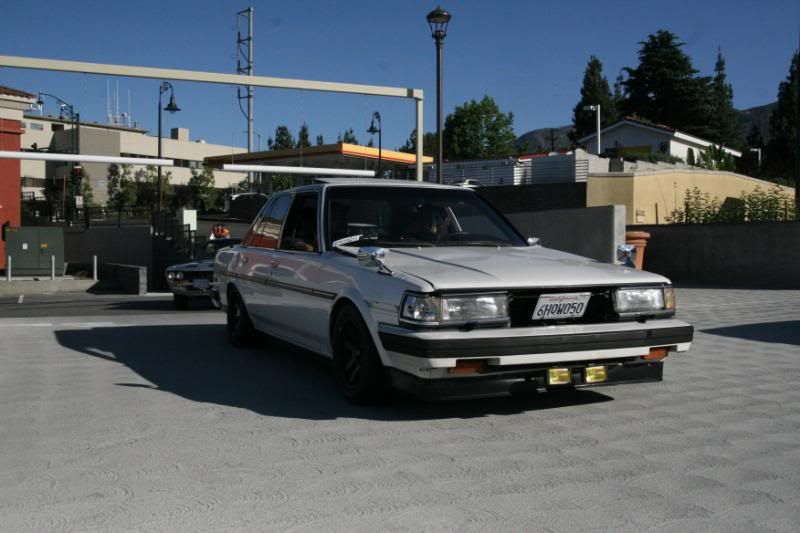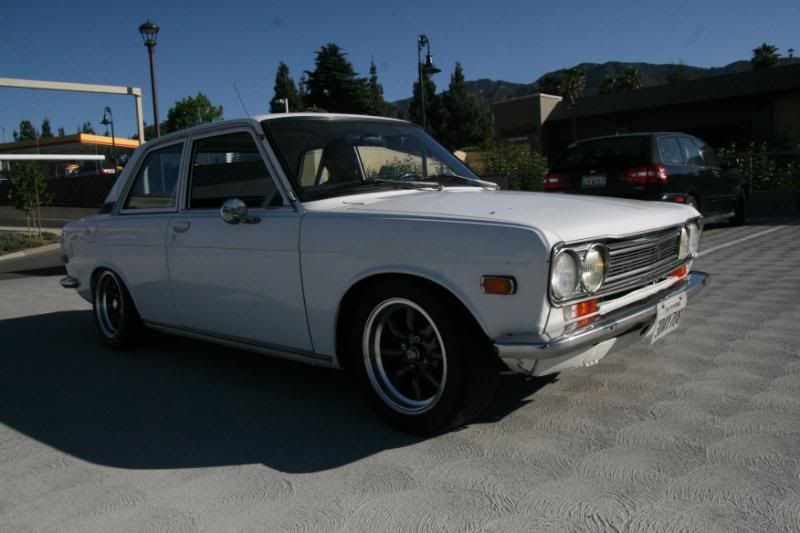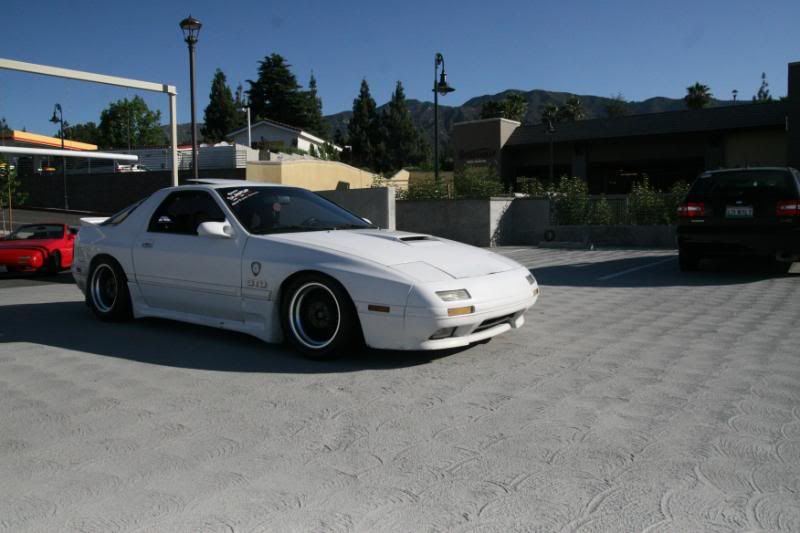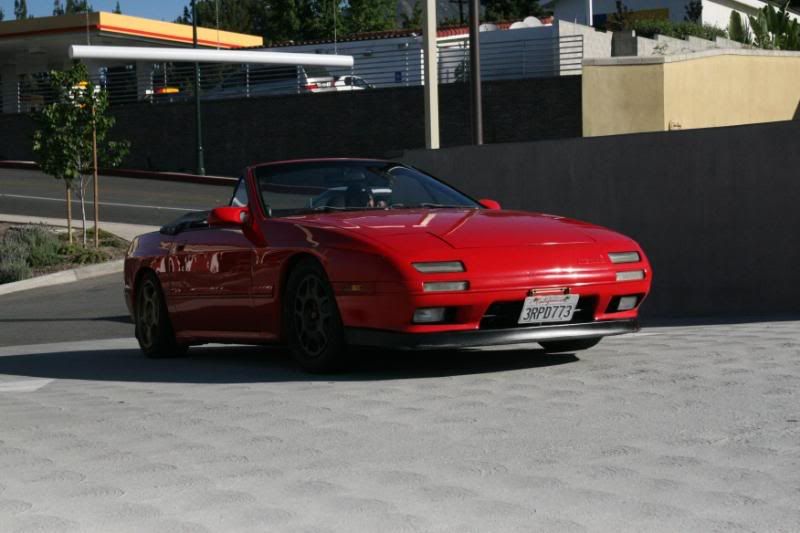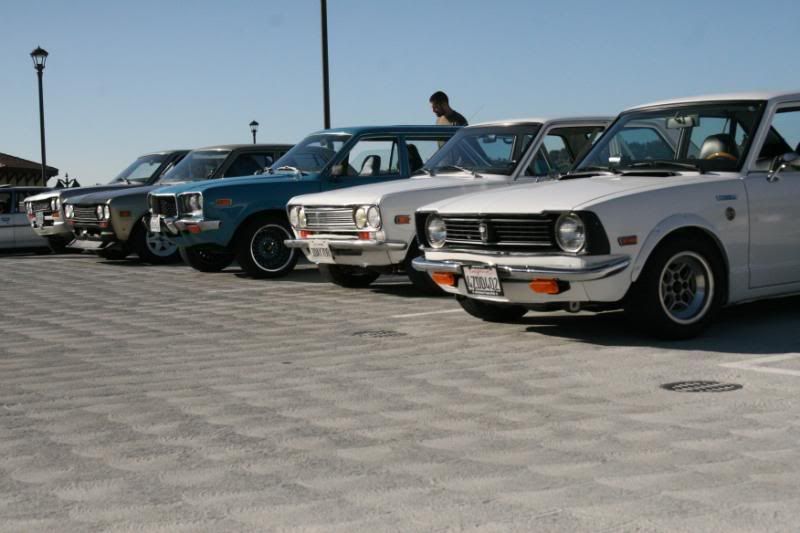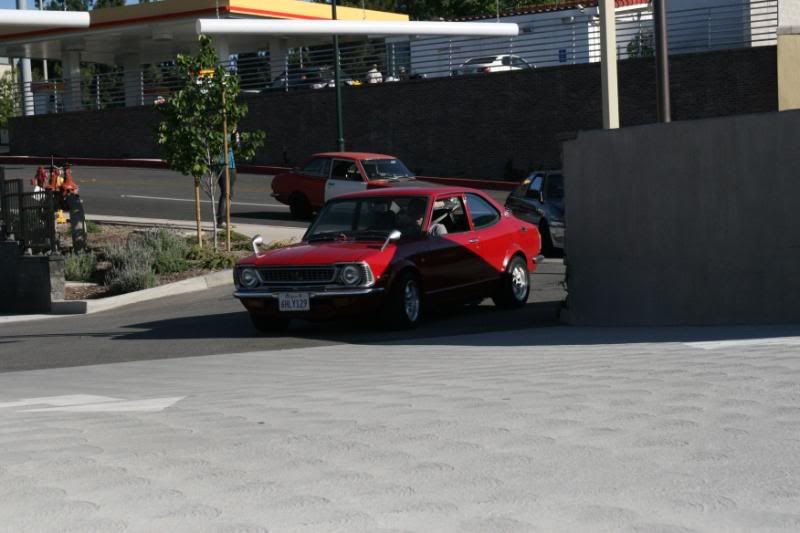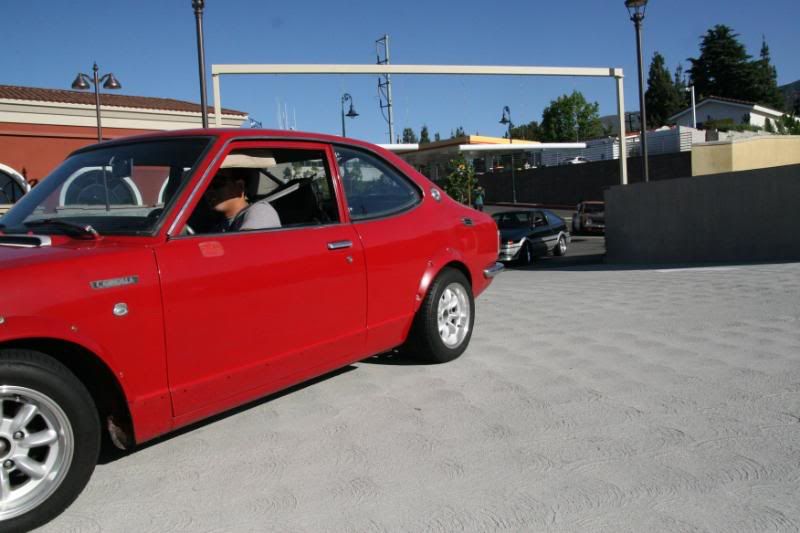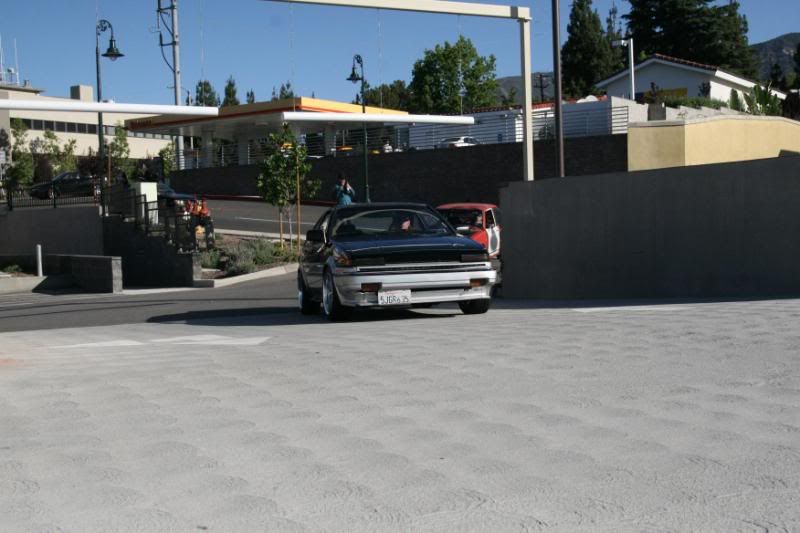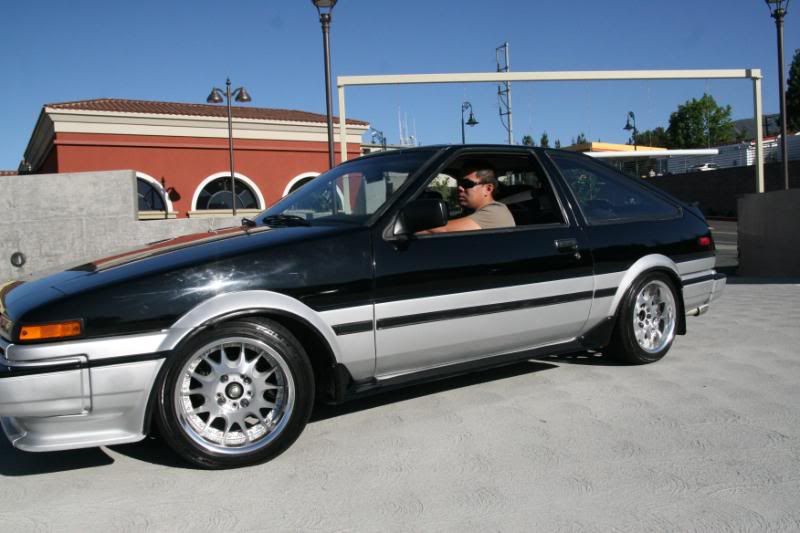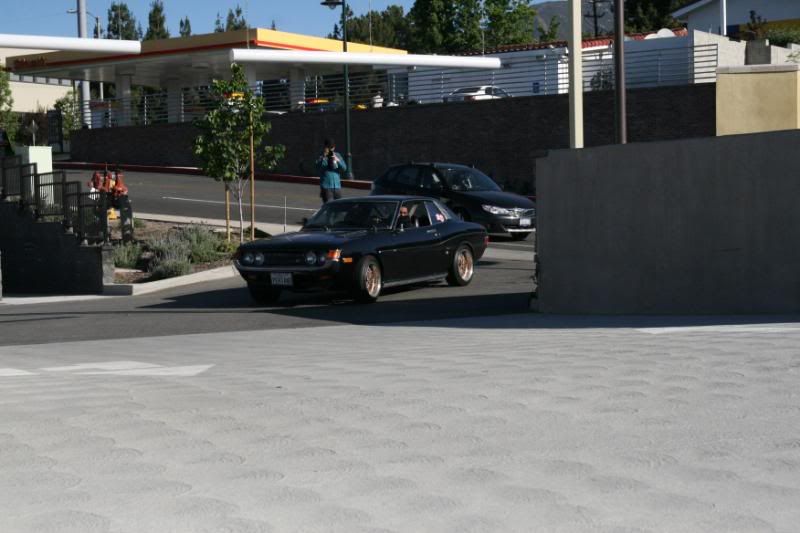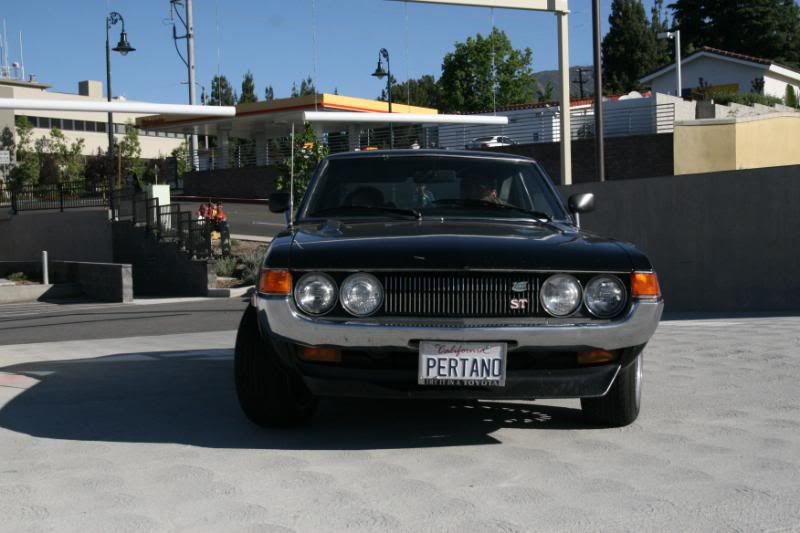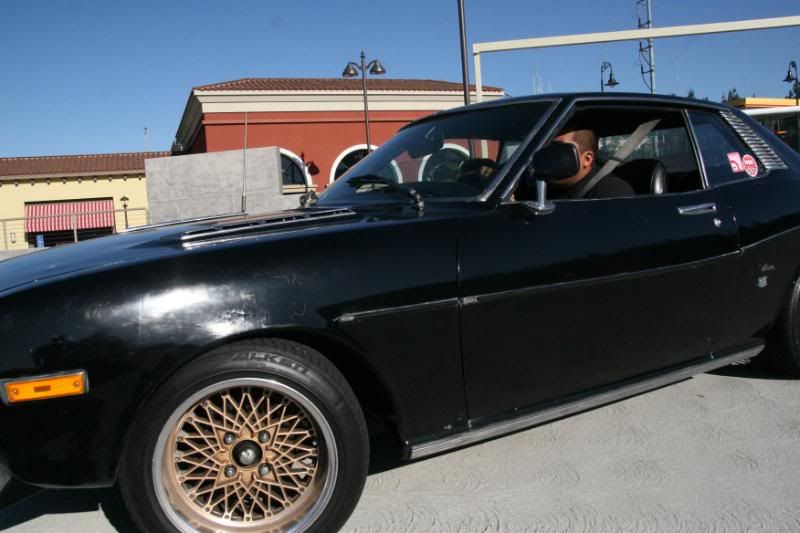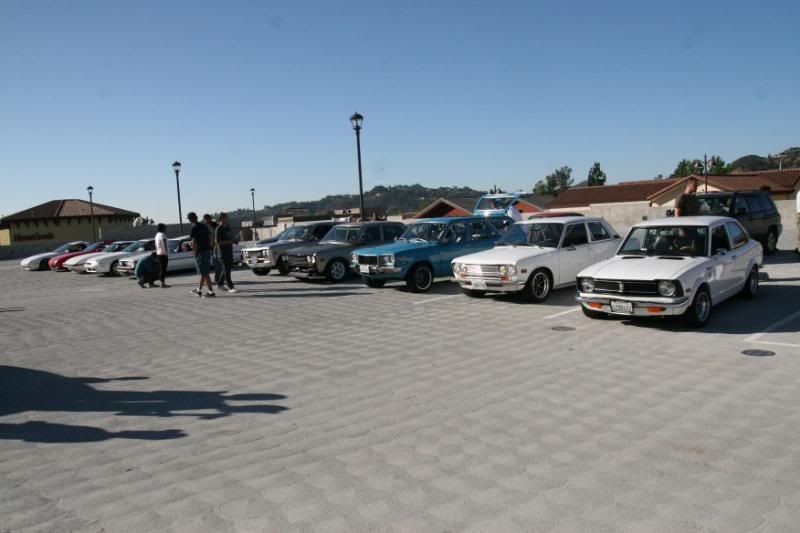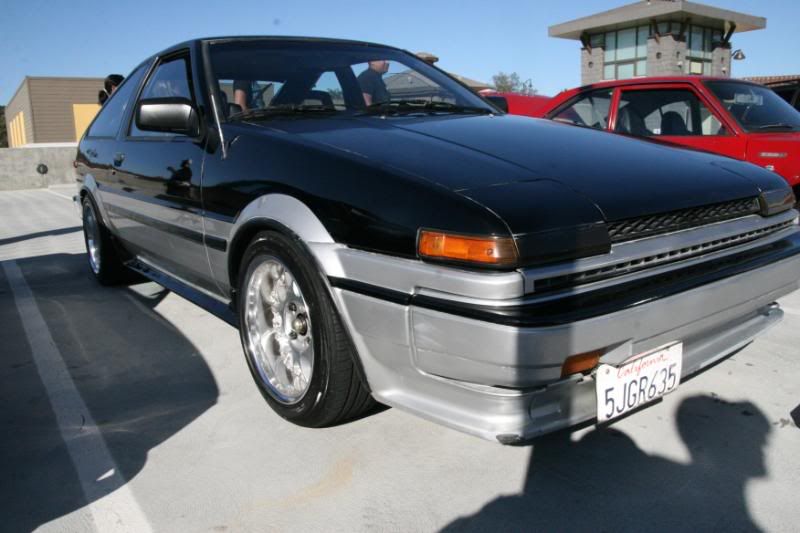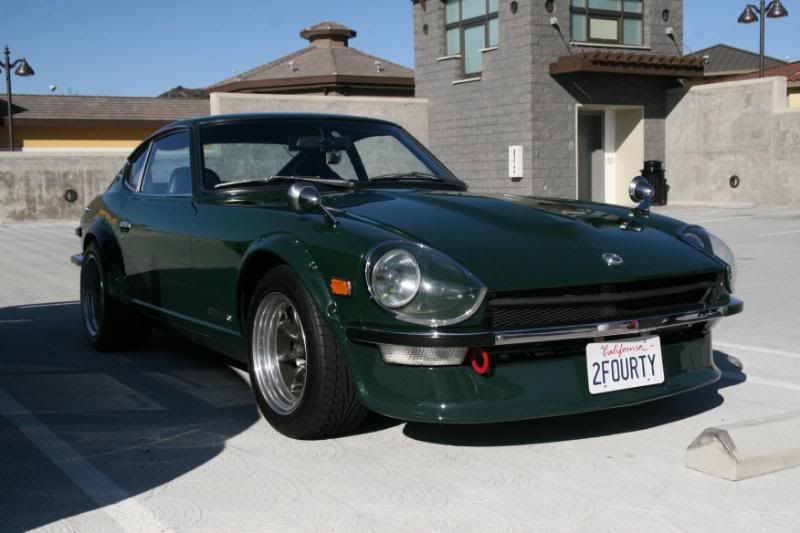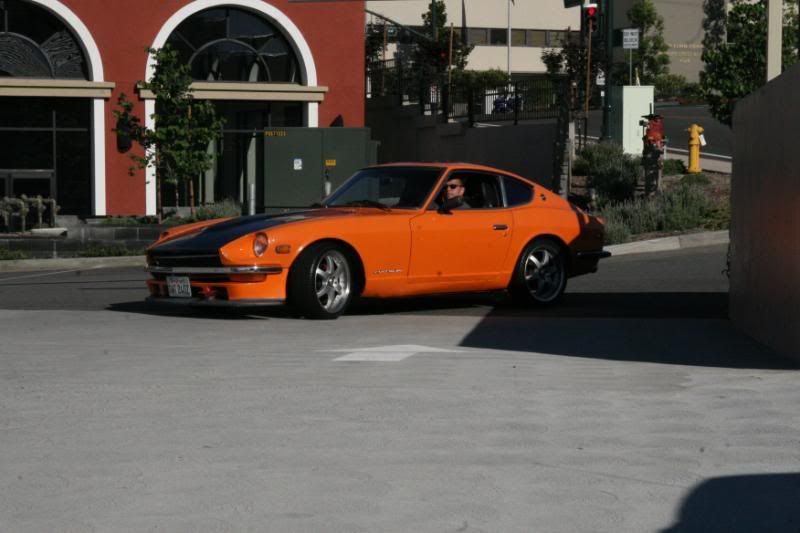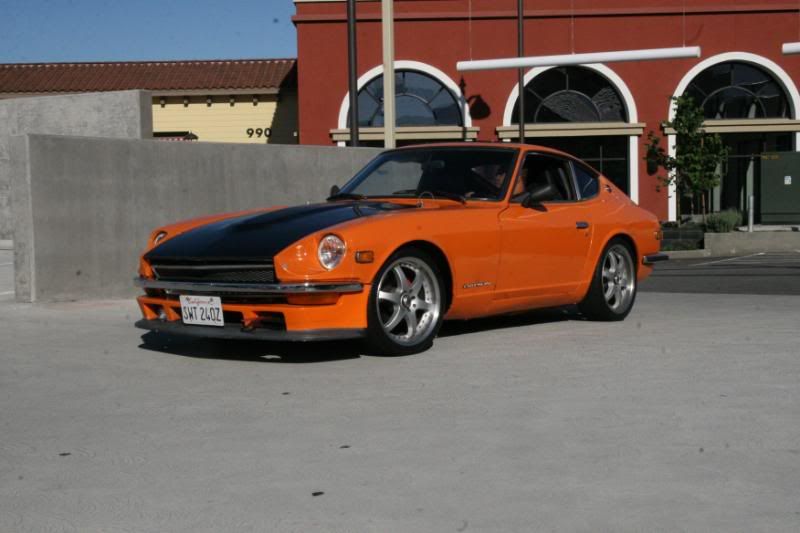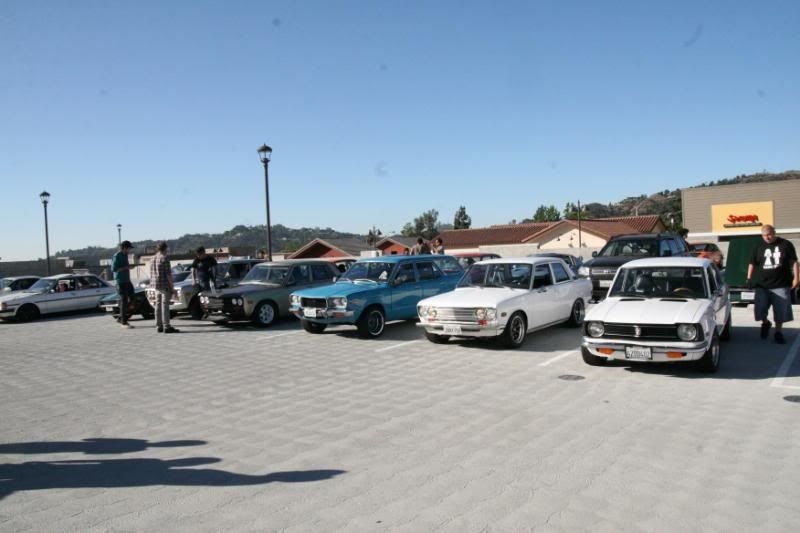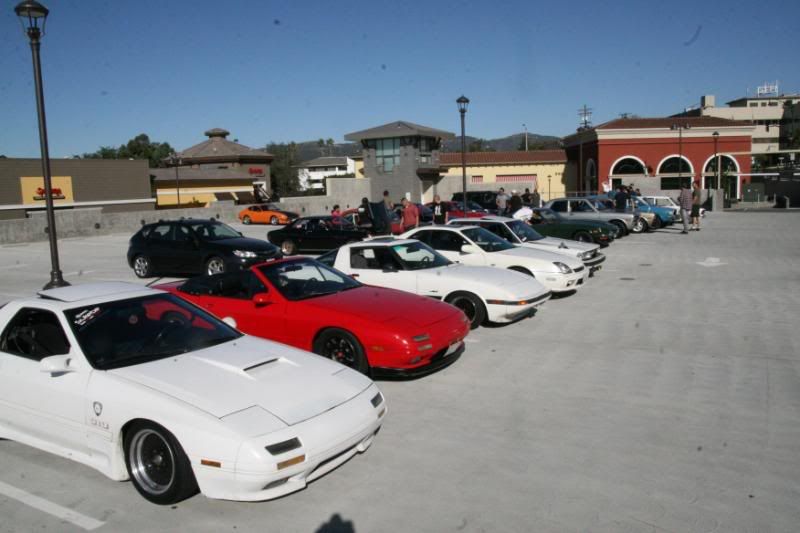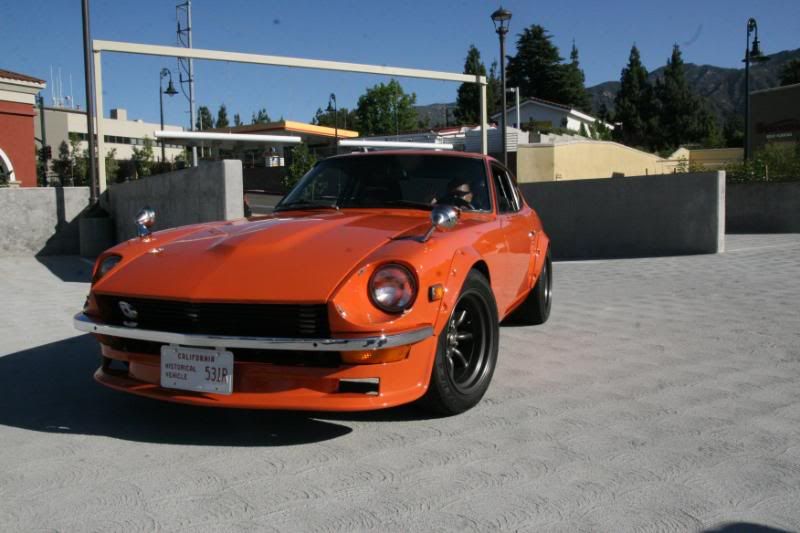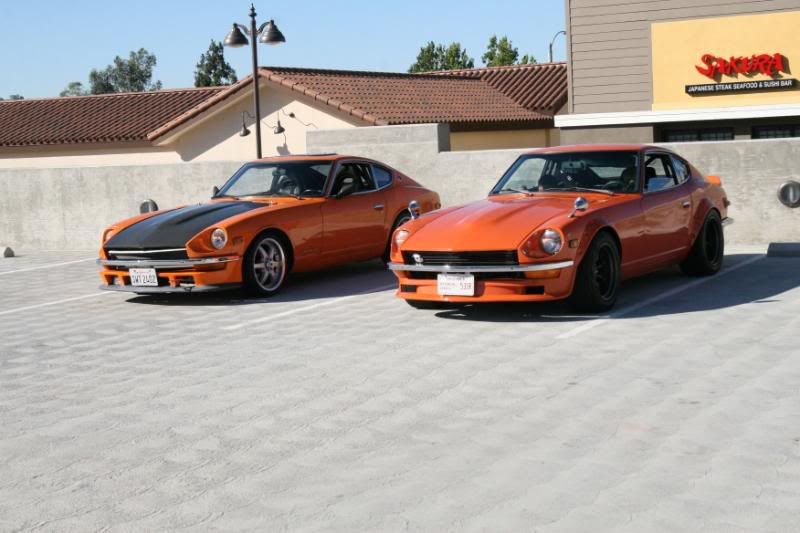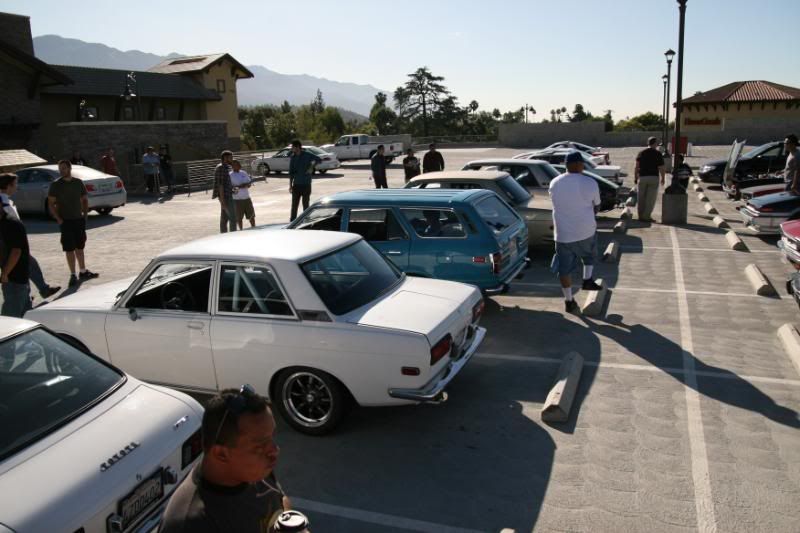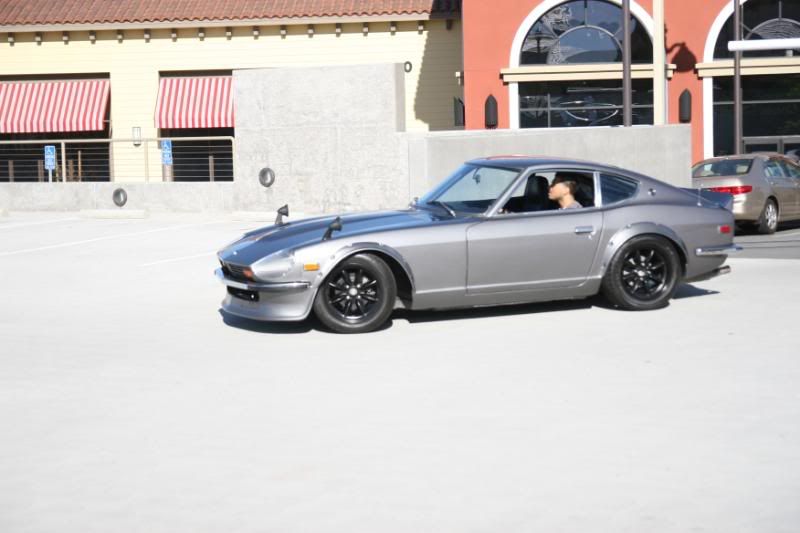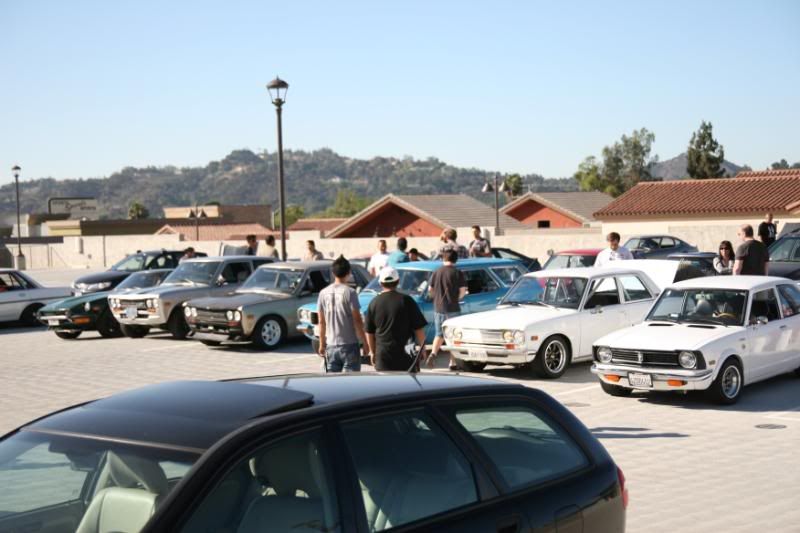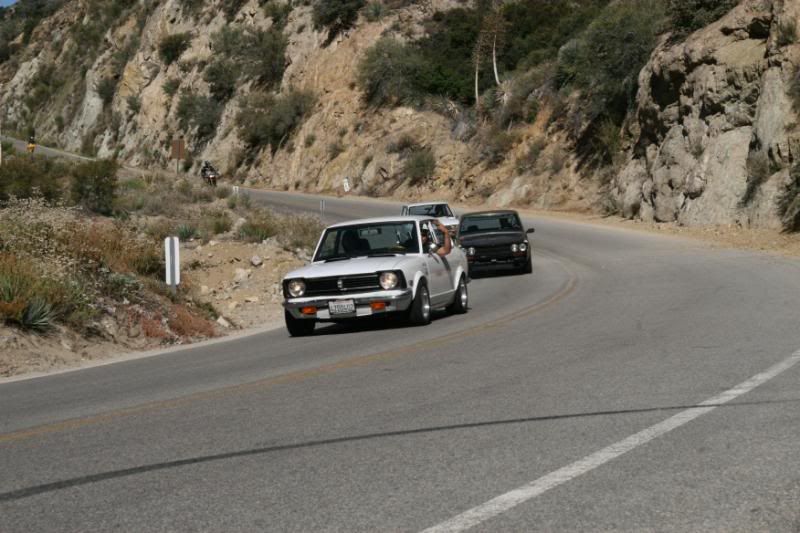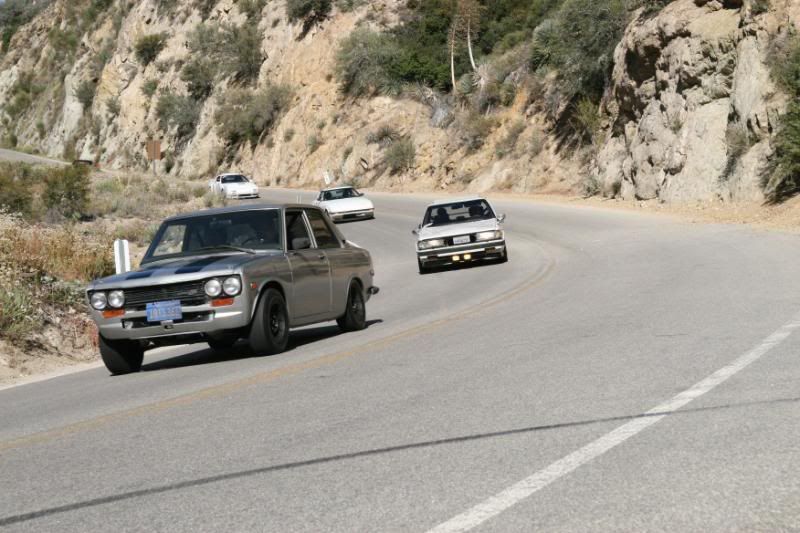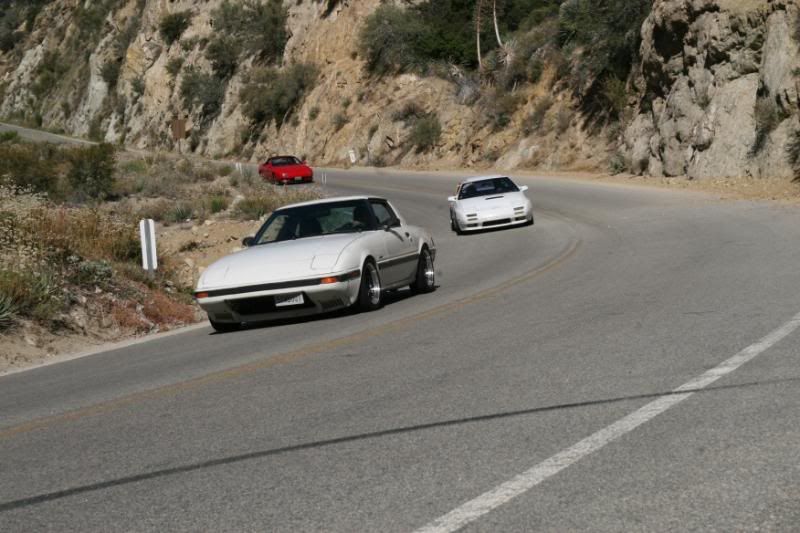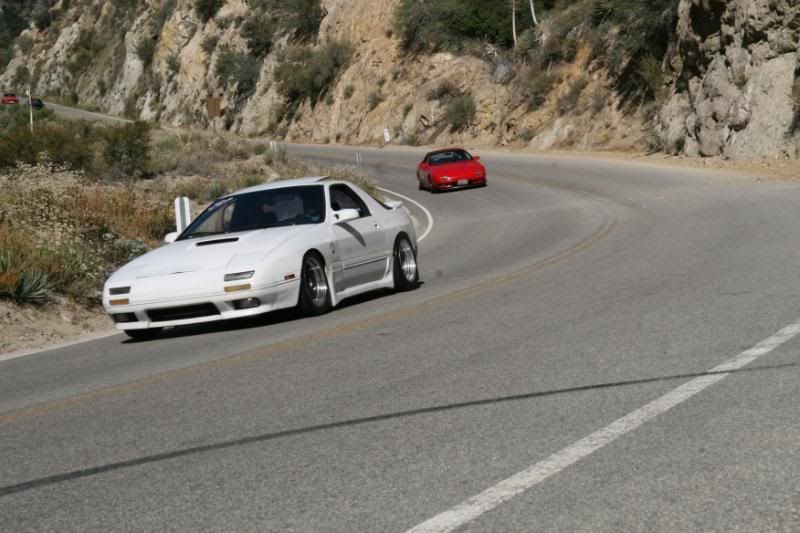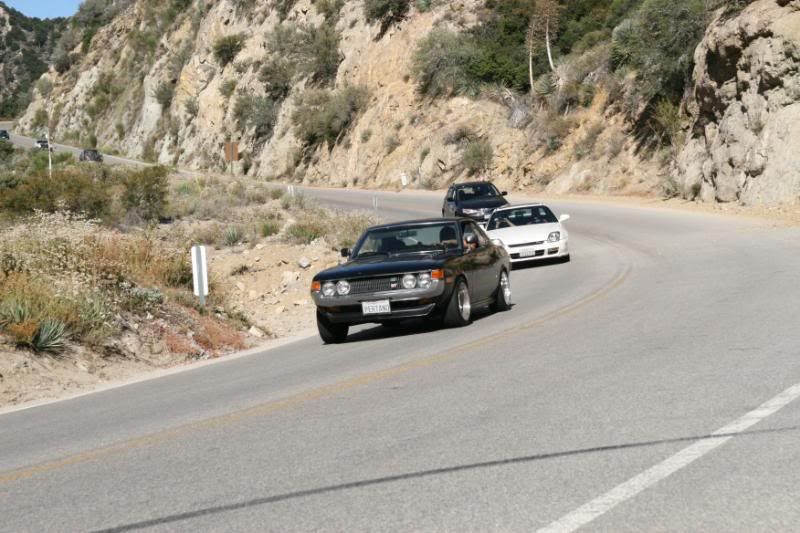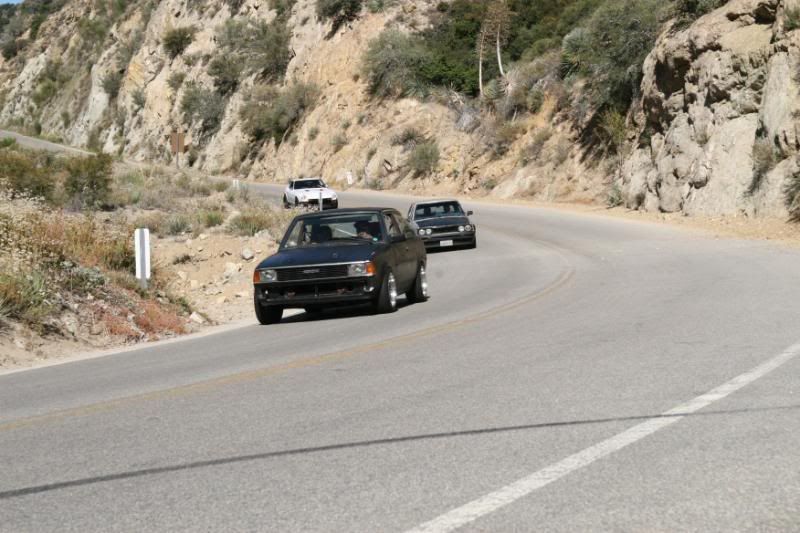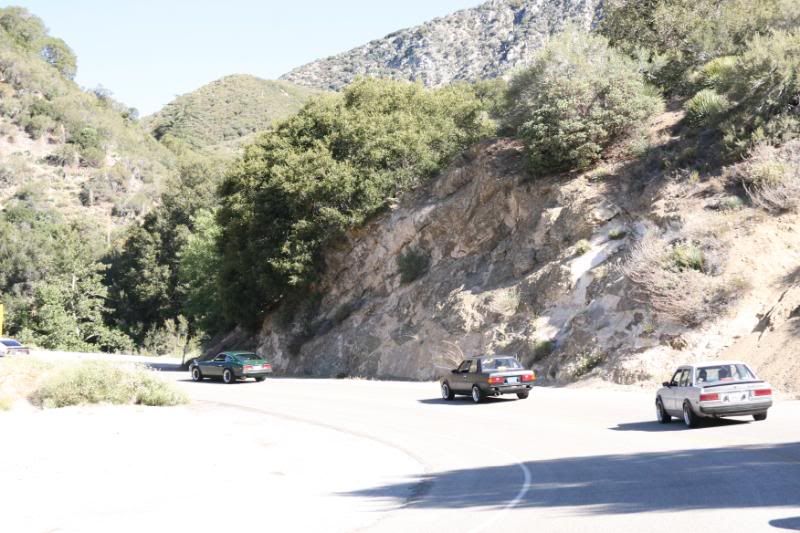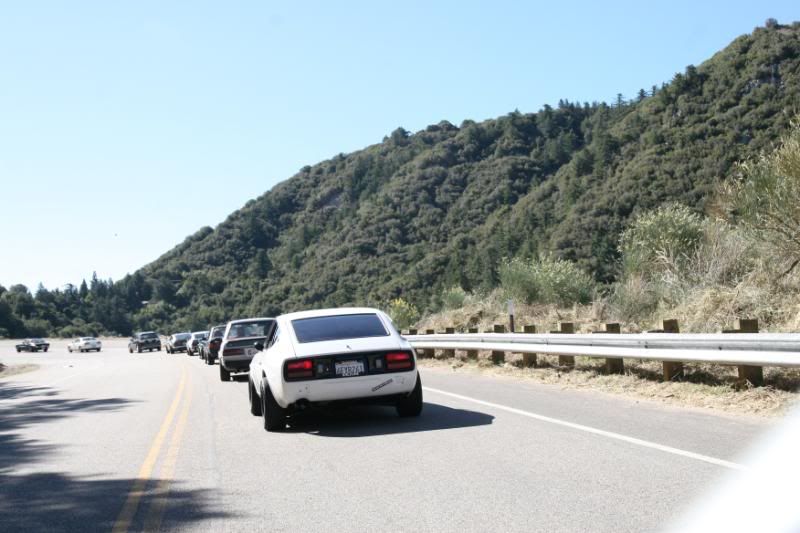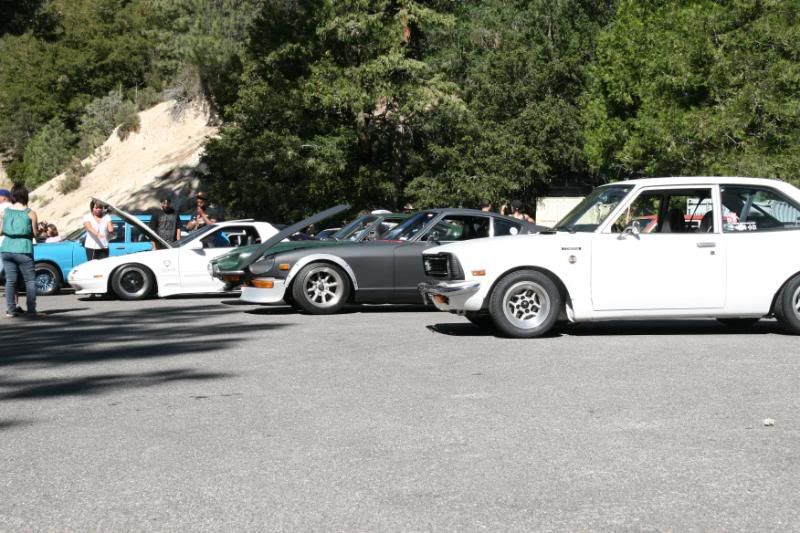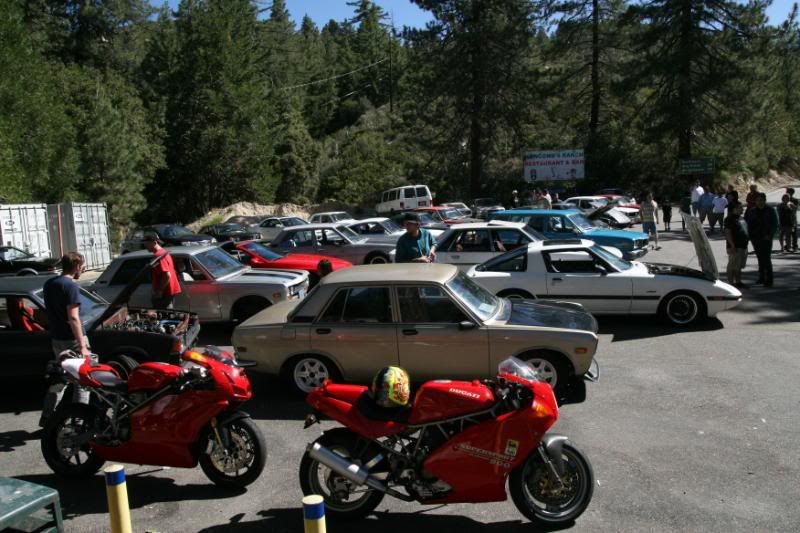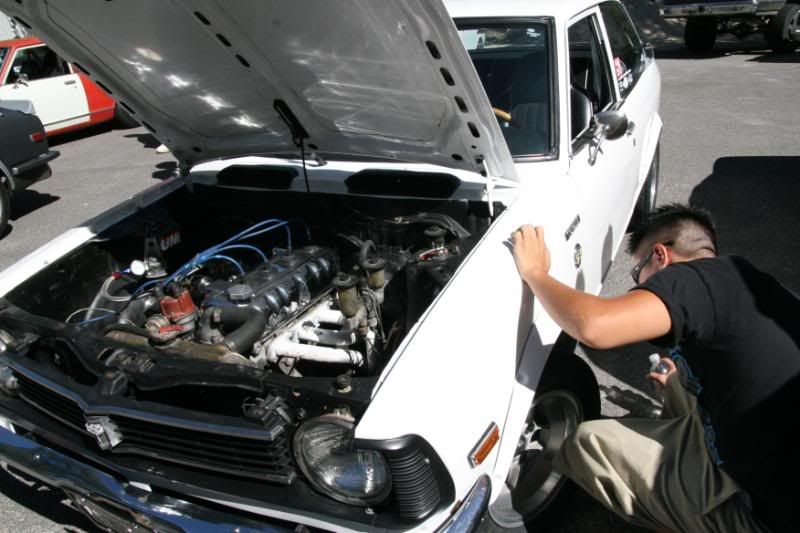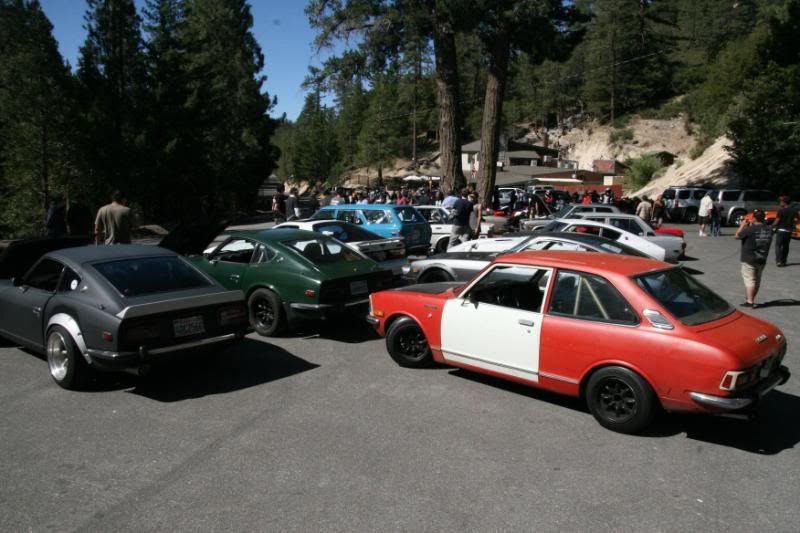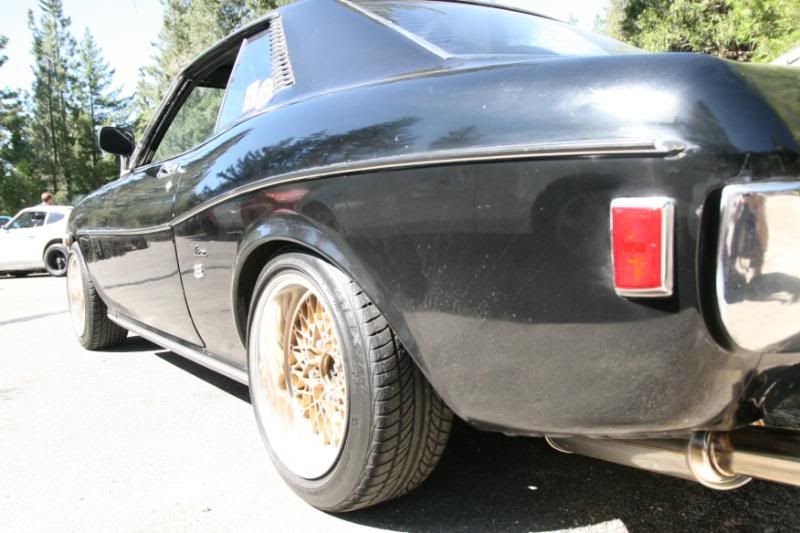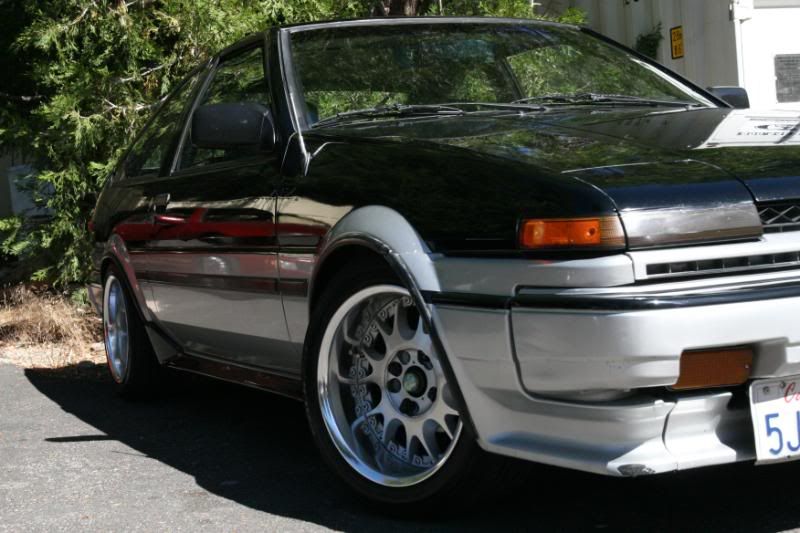 SWEET DATSUN 1200 WITH A 4AGE-TURBO DRAGGED OUT......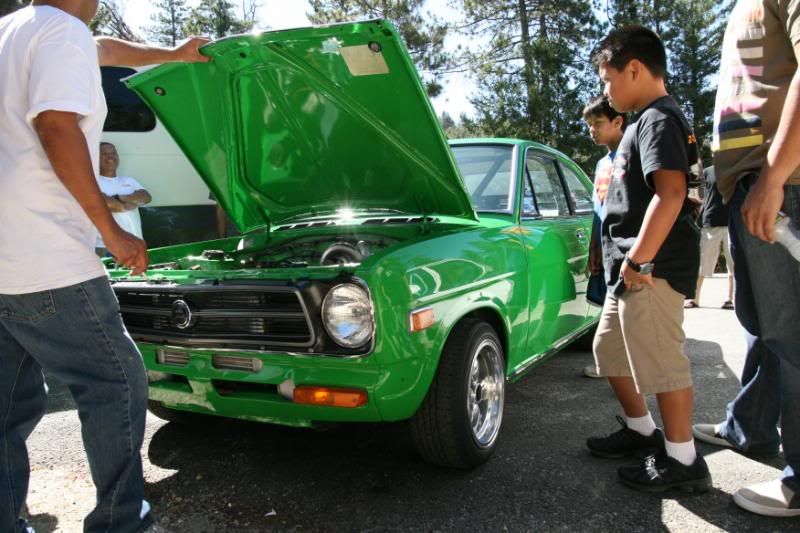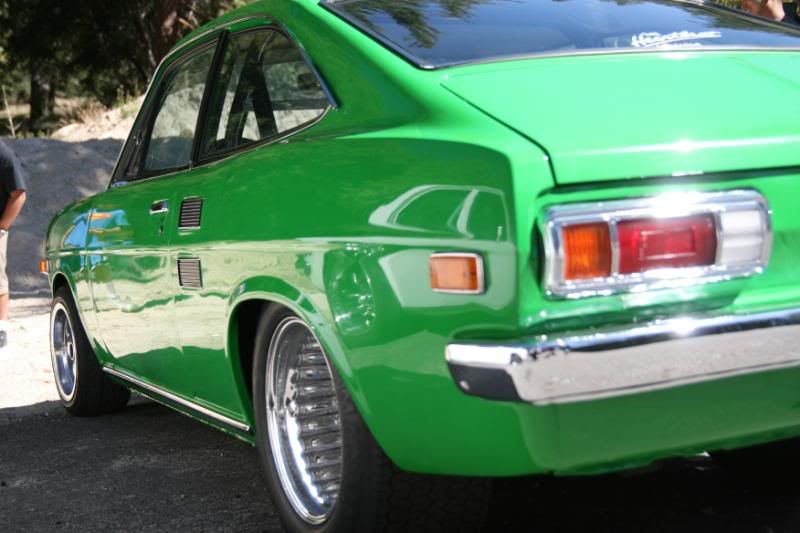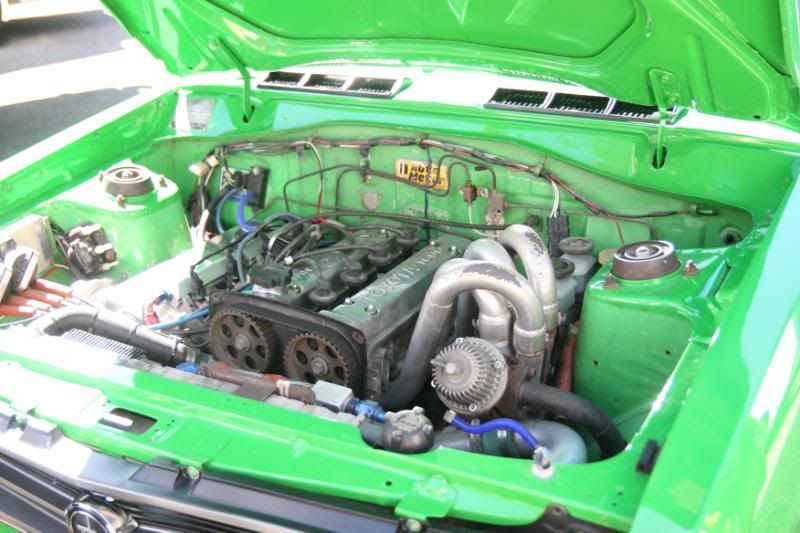 THE LINE UP...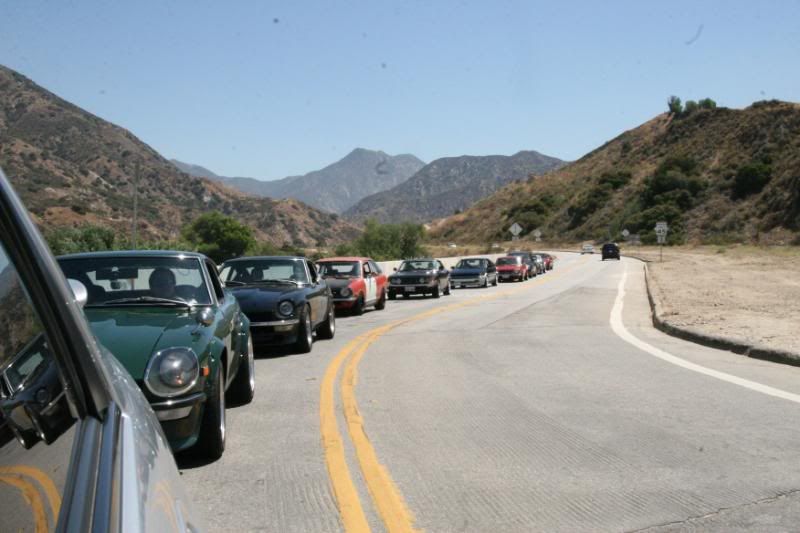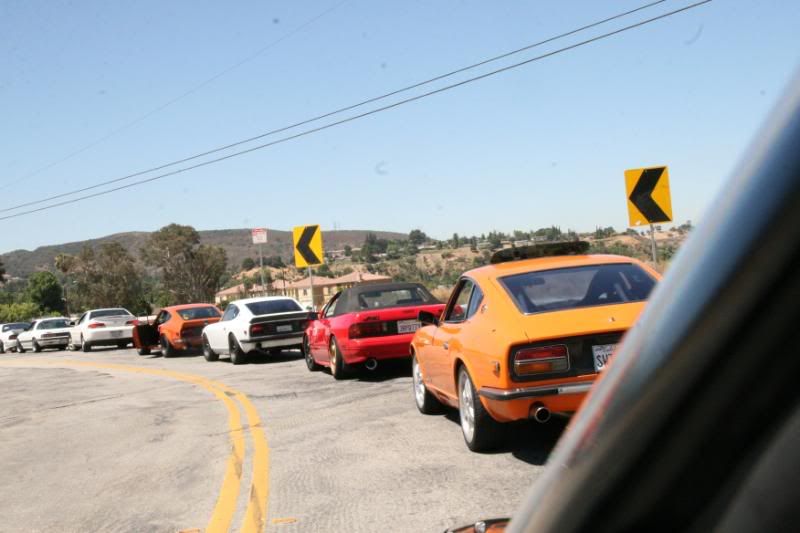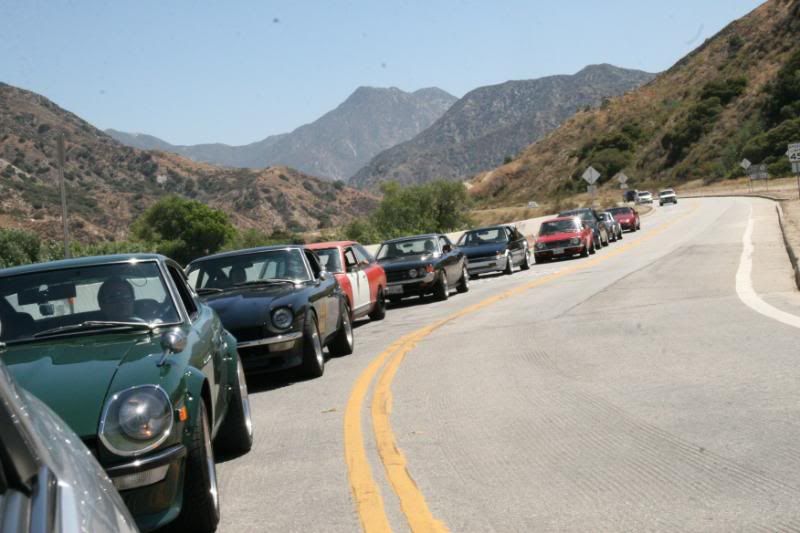 THAT'S ALL FOLKS !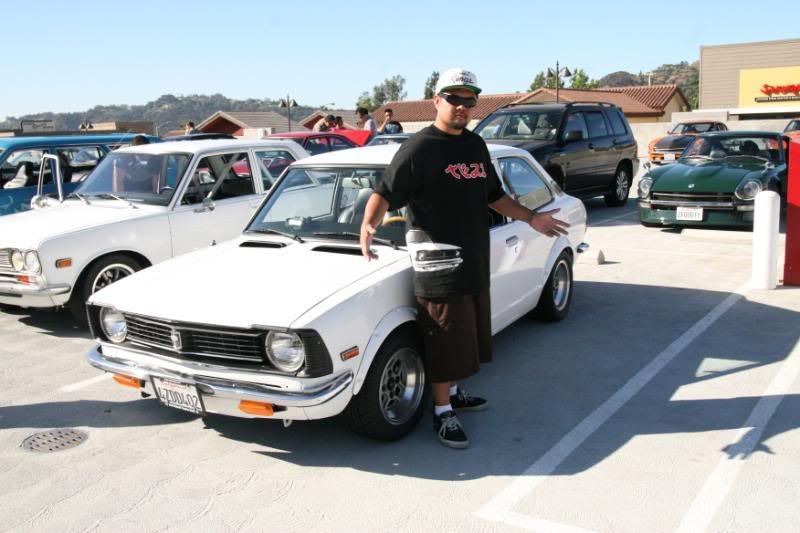 HOPE U LIKED IT ! SEE YOU NEXT TIME !