As some of you already know. I built a 1973 Celica a few years ago that turned out pretty nice. I loved the car, but hated the motor that was in it. It was a very troublesome thing that gave me more frustration then I was prepared to deal with. In one of my fits I decided to part with the car and regreted the decision for a very long time. I have been looking to fix that mistake and took some detours along the way. A few Carinas, Corollas, Crowns, and Mazdas to name just a few. But I always longed to hop back into another Celica. I knew one thing for sure. I had to be an early one. I did all the work to make my 73 a 72 poser, but it just wasn't the same. I wanted a true center fill, flat light celica. Well low and behold the ideal candidate popped up for sale and a very resonable price was arranged. "OR SO I THOUGHT." Turned out the car that was suppose to be a runner was not at all. The motor was shot and the cooling system was plugged solid. The interior reeked and short of a few positives I loaded up the car a bit upset with my purchase. I began to plot out my attack for the build.
Like all my cars I just wanted a very simple, and old school build. Old school by todays standards of F20C's and 3SGE's, but still effective for having fun and reliability. I searched for a 2TG to build, but as fate would have it I stumbled across a very clean and built 18RG that was practially given to me. I know the power of the 18RG so I thought I'd give it another shot. "I AM GLAD I DID." I then got lucky again and found a TRD header, TRD wires and a few other bits to complete the floss and the drivetrain was done.
After that it was only a few days of grunt work to polish her out, get the radiator rodded out and assemble the parts that I had aquired. What I ended up with is a damn fun car to drive and one that I'm most pleased with. The motor is very responsive and has very respectable power. The interior and exterior of the car cleaned up well too. Anyway I think I got a little long winded so here are some pictures for entertainment.
Here she is the day I picked her up.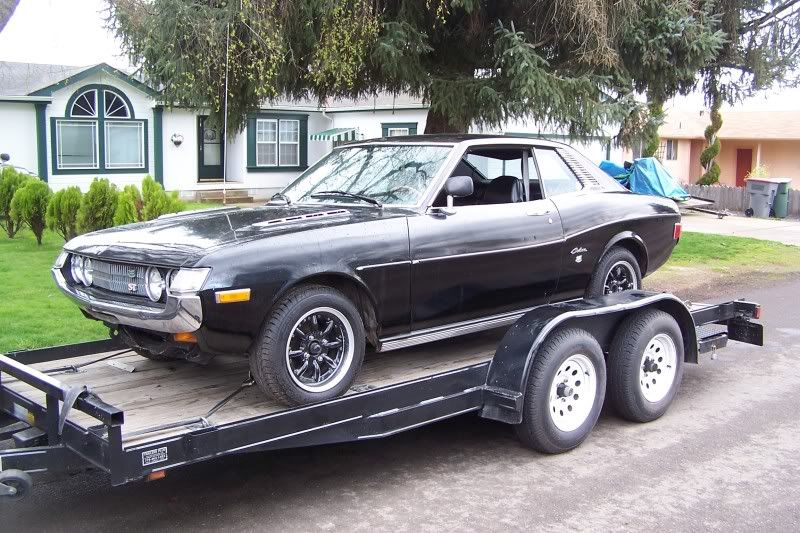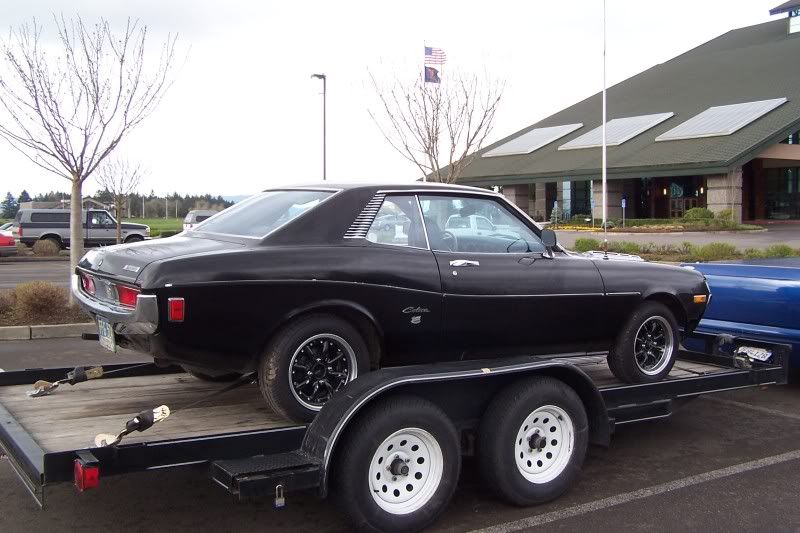 Old Heart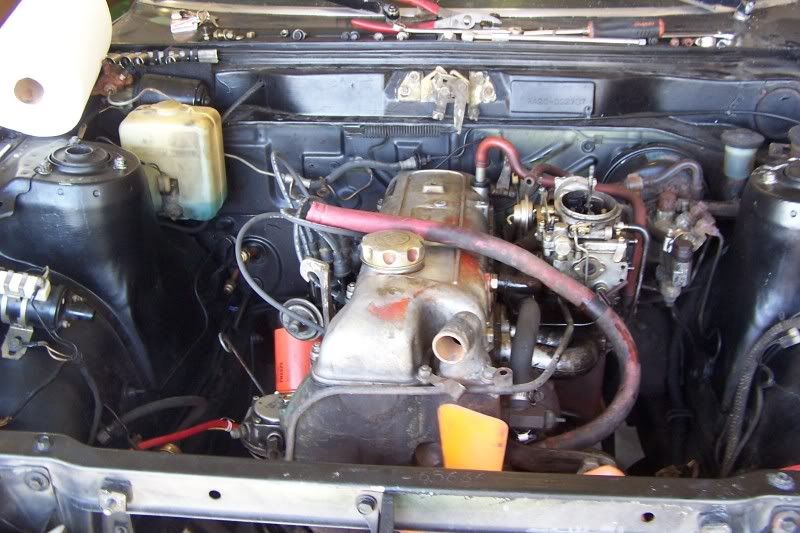 New Heart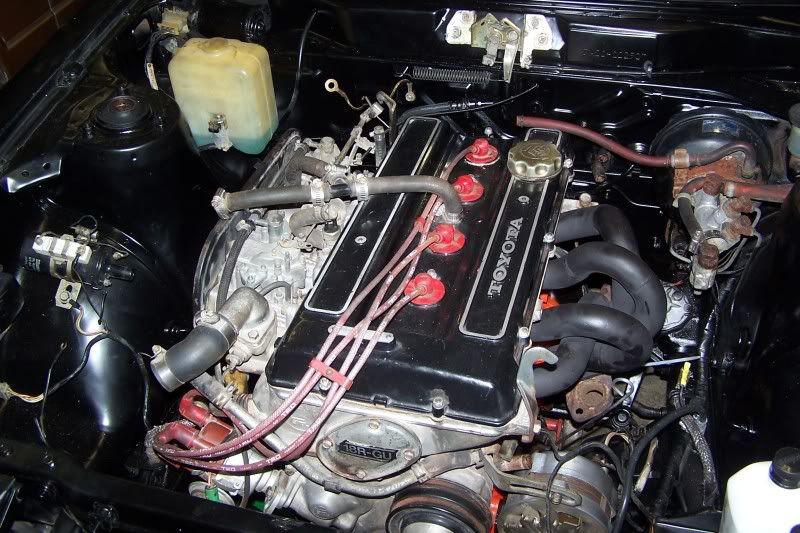 And a couple of the currenty state of assembly.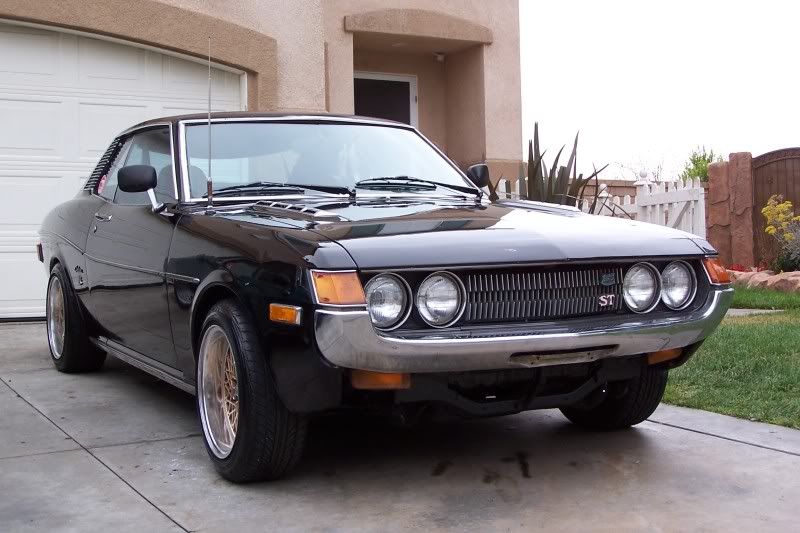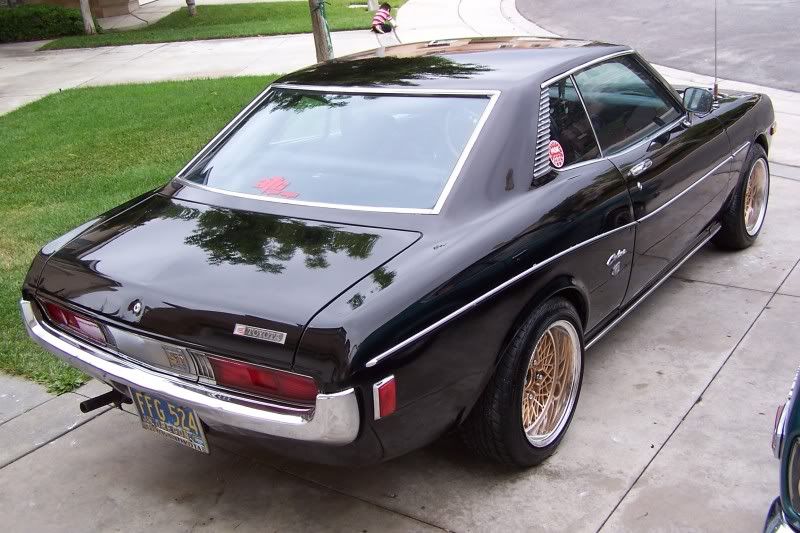 And here is my Helper. Kickin back as usual.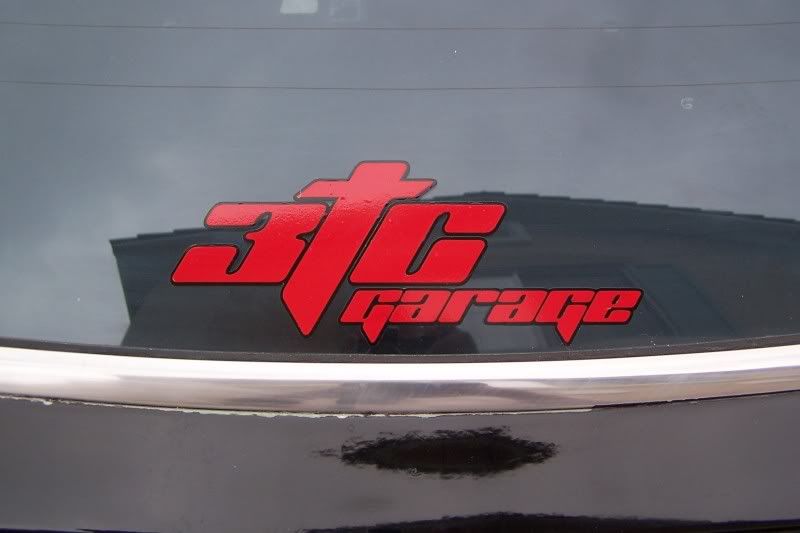 Oh and last but not least.
The car I'm replacing.