So I sold my REPU and blue RX4 and went out and picked this up. The car is all original and still has it's factory 12A Twin dizzy motor in it. The car didn't run when I found it, but it only needed a carb rebuild and a fuel pump. After that it's been all good and running. I hope to get the body work done pretty soon but for now it looks good enough.
Pic's of when I found it.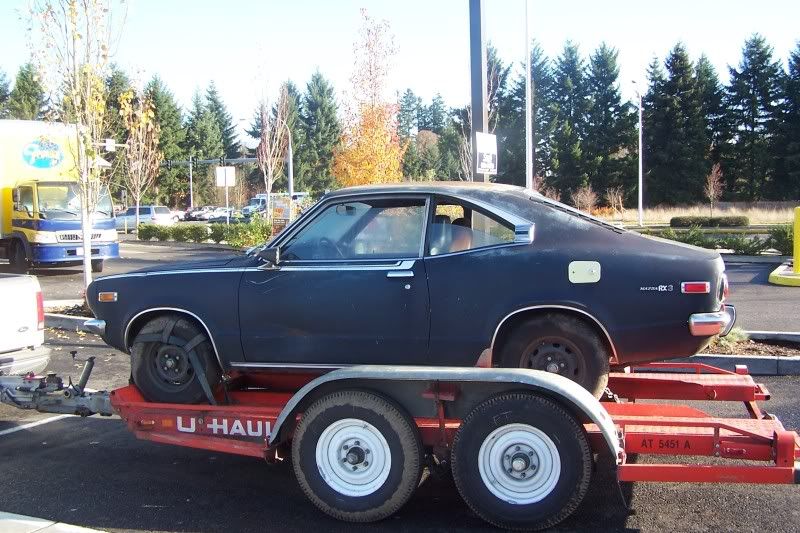 And pic's of it now.