Hi all
Im new to this site and just thought Ide show Off one of my older toys!!
Here is my 1981 Toyota Corolla KE70 1300 that I picked up a few months ago!!
This car is so clean and origional, I couldnt believe it when my friend brought it around!
It was owned by an old gentleman that passed away and his family just took his car to the local scrap yard! The guys at the scrapyard thought it was too good to scrap so sold it as a whole! A friend of mine knew i was after something "old skool jap" and when he saw it in the yard he told me about it! To cut a long story short............ Its now mine.
This car has all the O/E parts and lots of bits like Toyota floor mats, tool kit, Books etc and even has some maps from 1981 lol!!
Its in really good condition to and only has some rust on the bottom of the drivers door!! The car looks like nothing has ever been inside it and nothing is used, broken or worn!!
Anyway, heres some pics of when I first got it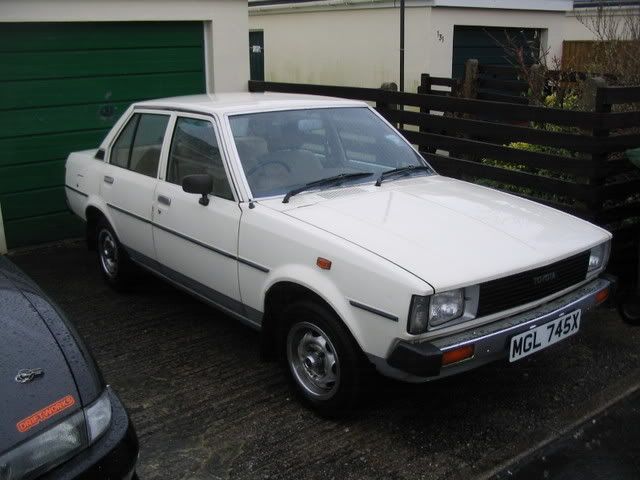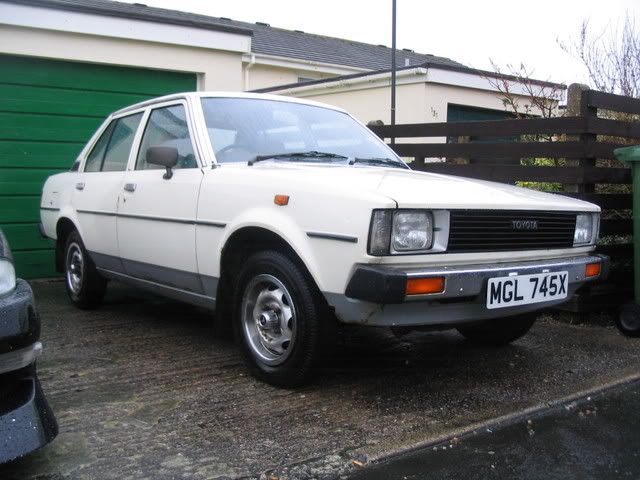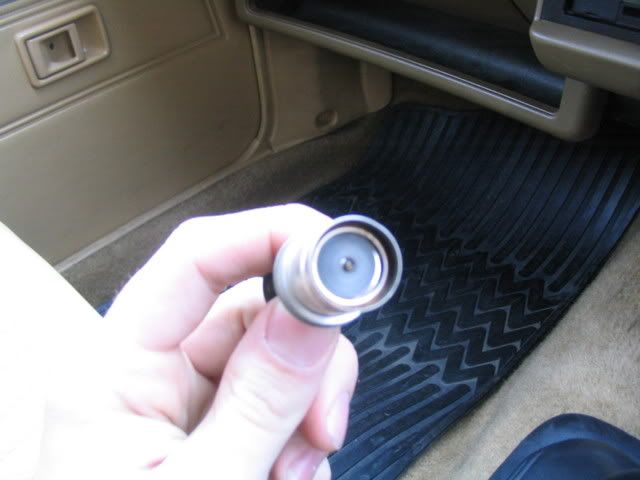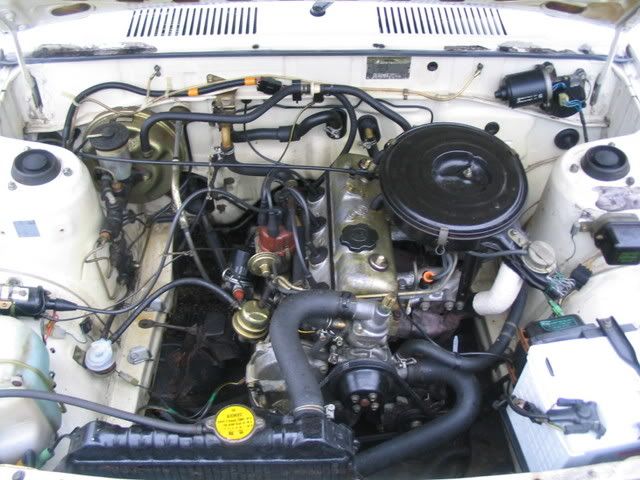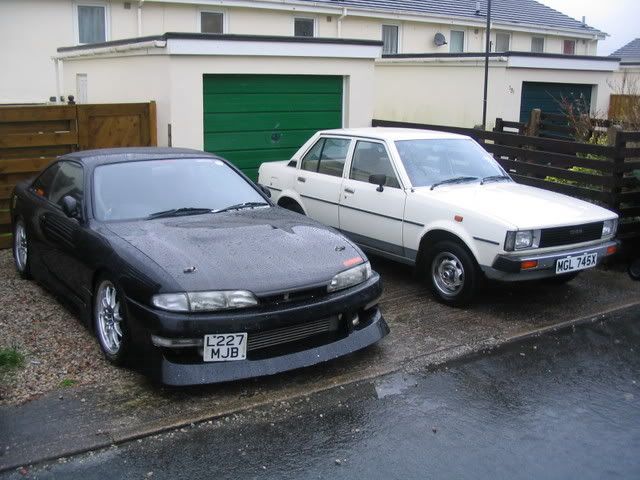 Since then, I have started to modify the car slightly but all in keeping with the age of the car!
The first mod was the steering wheel that was in my Nissan Silvia when I bought it (I thought it looked better in the Corolla LOL)
And since then Ive been a bit busy
Some of the grey stonechip on the doors is now white, the rubber door trims are now off and the wheels have now had a bit of a referb by myself! They are now on the car as from today with a lovely set of Yoko boots!!!
Next on the list is to get rid of the rest of the grey crap, sort out the rusty bits on the arches and get the thing slammed!!
The project is slowly ongoing but heres some pics I took over the last few weeks!!
Enjoy.............
Wheel Referb:
Finally On The Car
: