I'm up for a South East meet! I missed the local Nissan meet in Richmond yesterday due to a faulty fuel pump.
I went to drive the car on Saturday. It started up fine like always, and then shut off about 10 seconds later. It wouldn't restart and I didn't have time to work on it right then and there.
Later in the day I tracked it down to a faulty fuel pump. A quick tap on the pump and the car fired right up. Ok, needs a new pump. This quickly turned into a can of worms. While removing the pump I used fuel line crimpers to stop the flow of fuel from the tank to the pump. This easily split the old dried out line and I had fuel leaking everywhere! I quickly jacked the car up and drained the tank by removing the drain plug. Thank god it had one!
The pump is a Unisia Jecs part # A42 611910 with 1531A below the first #.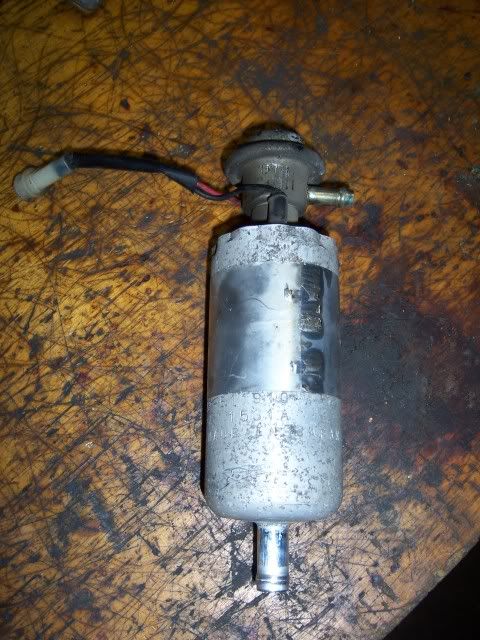 I can't find much on Unisia Jecs. I did find a Bosch cross reference chart but it didn't have this part# listed. I may end up with a universal Bosch or Walbro pump in place of the original. If anyone has any input on what to get, please let me know. Would putting a high flow pump in there be a problem for the pressure regulator?
The fuel line I managed to split.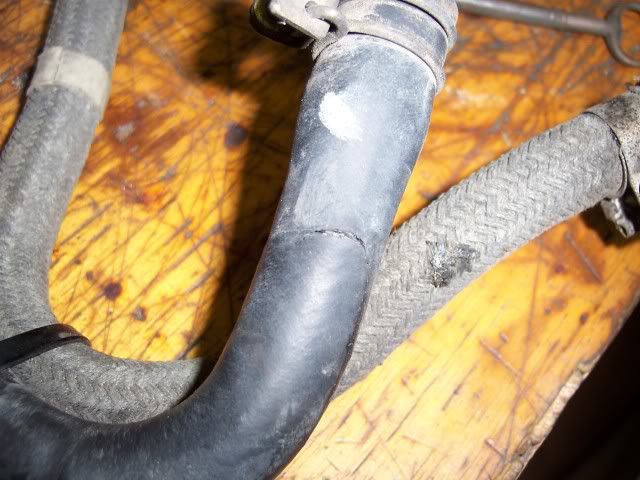 Every other rubber fuel line on the car will be changed at the same time. This return line has been in need of replacement for some time.
Injector hoses are suspect too. Maybe I should send the injectors out to be cleaned?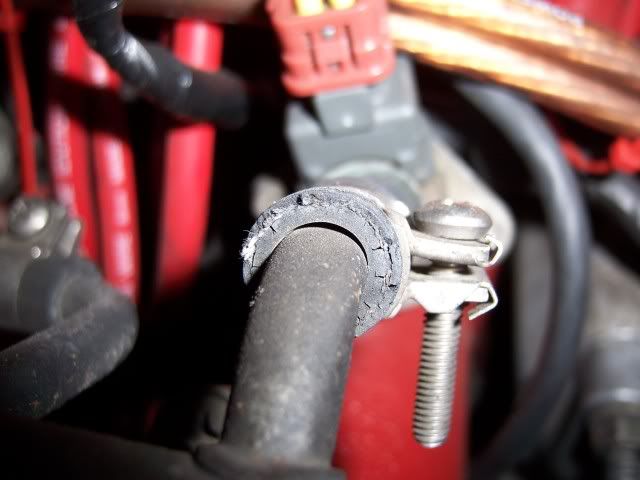 Spending some time under the car I didn't find any rust issues. The only thing I did see is a small rust spot on the spare tire well. You can barely make out the 4-way adjustable shocks in the background.