UPDATE!!!!
Finally i have an update for you all!! :thumbs:
Well the Corolla went for its MOT this week and it failed!!
To be honest Im not upset as Ive done well to have 2 years of MOTs not costing me a penny on such and old car!!
Well it failed on fecked Exhaust, Rear brakes and a 10p sized hole in the inner arch!! Not to bad really!!
Well the exhaust was dead and rusted through so I used this as an excuse to get the exhaust I bought earlier fitted! As the whole exhaust was pretty cack I ended getting a full stainless system made up for it from the downpipe back, by Paul at Alan Jefferys in Plymouth!
He did a top job and it sounds nice and deep without being too loud!!
Heres some pics of the finished article....................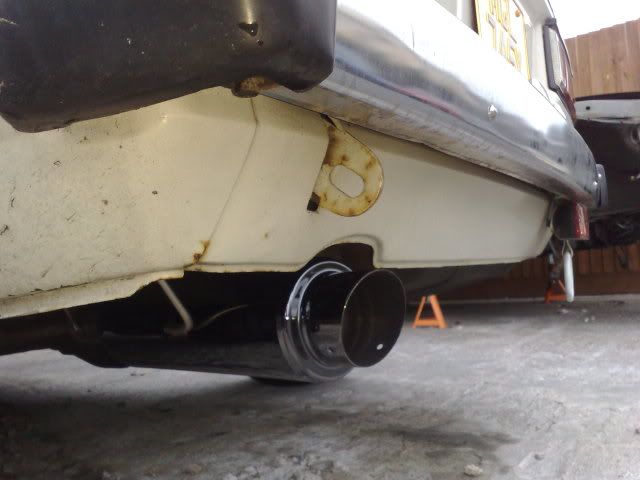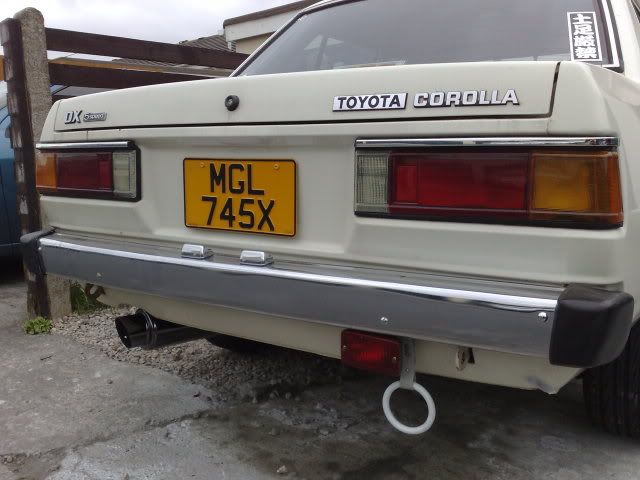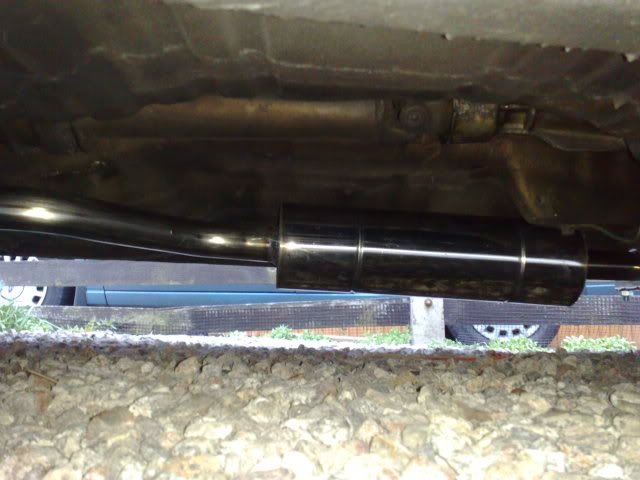 Also While the car has been off the road this week and ive had a week off with good weather, I started to fix up the bodywork and the damage to the front end!
There was a few rusty bits on the doors and rear arch so ive sanded, treated, filled where nessessary and painted to get it back looking nice again!!
Its not perfect but it cost me next to nothing to do and it will last till the car eventually has a full respray sometime!!
Heres some of the pics of the work.........................
The damage before...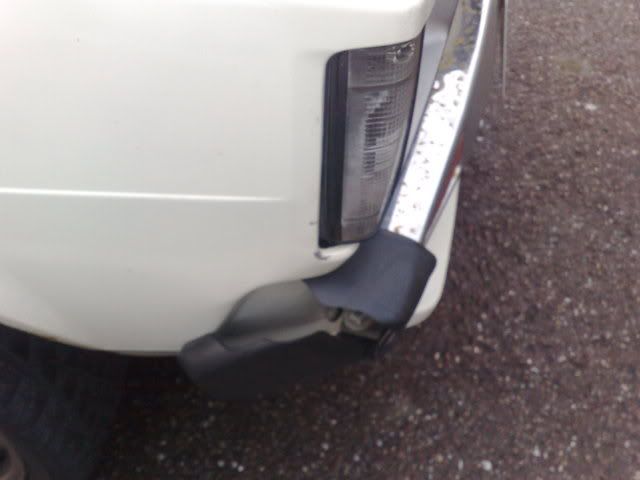 After I removed the bumper it revealed this mess.......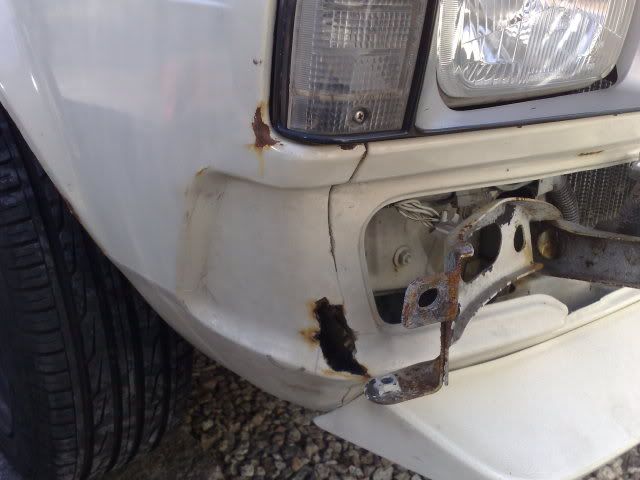 Filled the hole after straightening the front panel..........
Primed......
Da Daaa......... looks a bit better............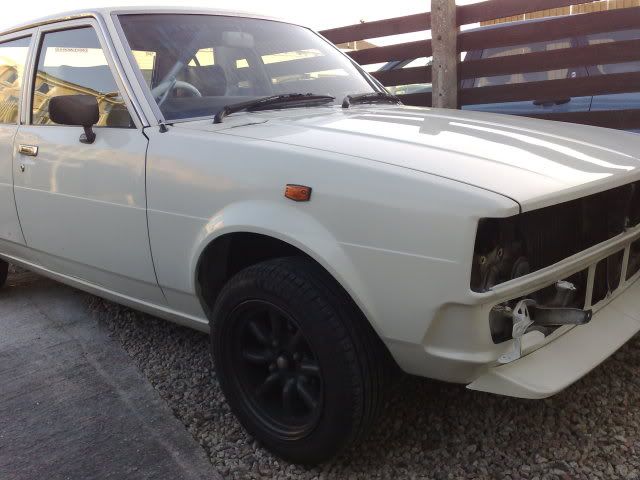 Brand new bumper...........
I havent got pics yet but i painted the back of the bumper with silver hammerite as these are cheap copy bumpers and do corrode unfortunately....
Ive got a mate whos gonna polish up my Dished wheels for the summer and im onto that suspension and Quad headlights next!!!
Watch this space!!