Sorry for the lack of updates lately. I've been working on things that aren't really worth photographing yet, but heres what i've got going on right now...
I put the front and rear suspensions partly back together (the front is almost done, minus bushings, and the rear is done but the whole torsion-rod setup back there will require me to build it off the car and reinstall it) so when my wheels/tires are done I can test the ride height and pick which shocks I'll used based on minimum-height.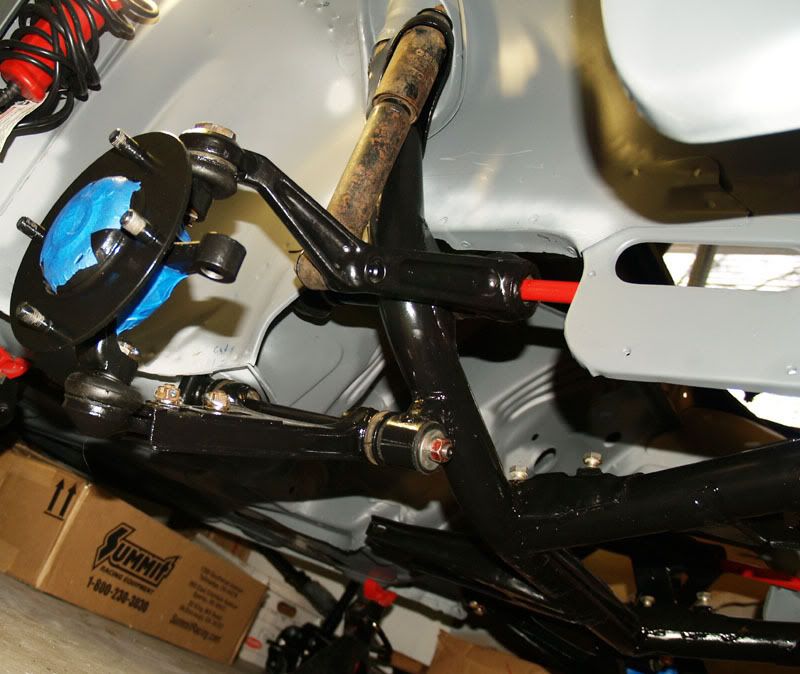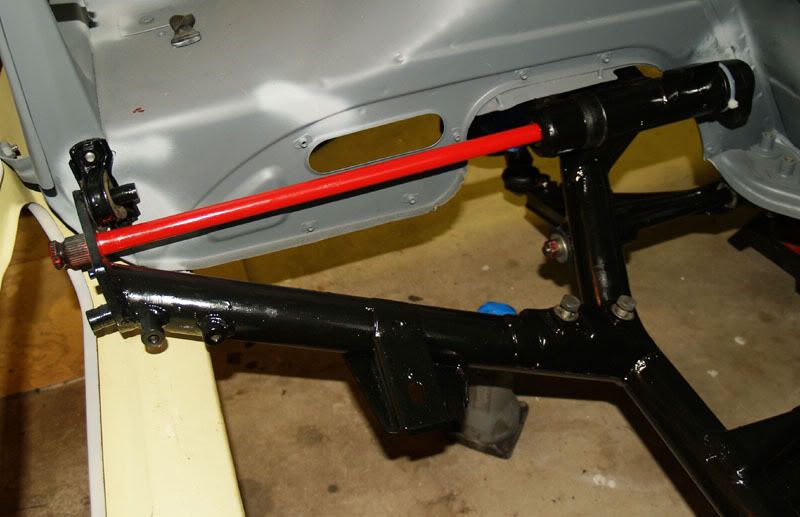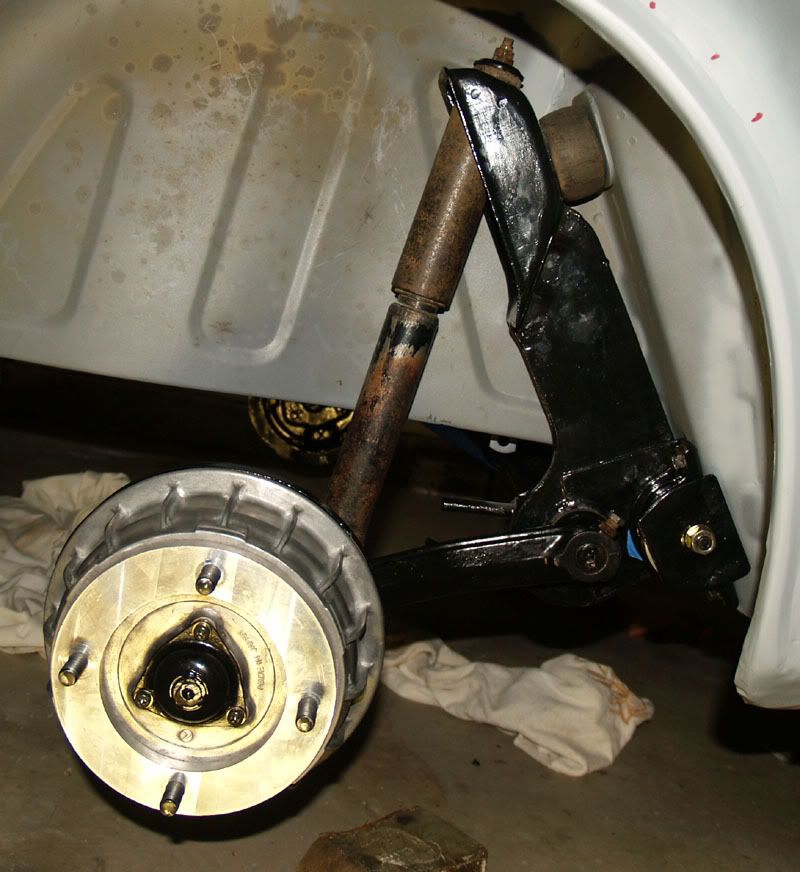 Here are a couple photos of the rolled front fenders that actually came out quite well:
Oh, and I test-fit the "Sports" / JDM front grill!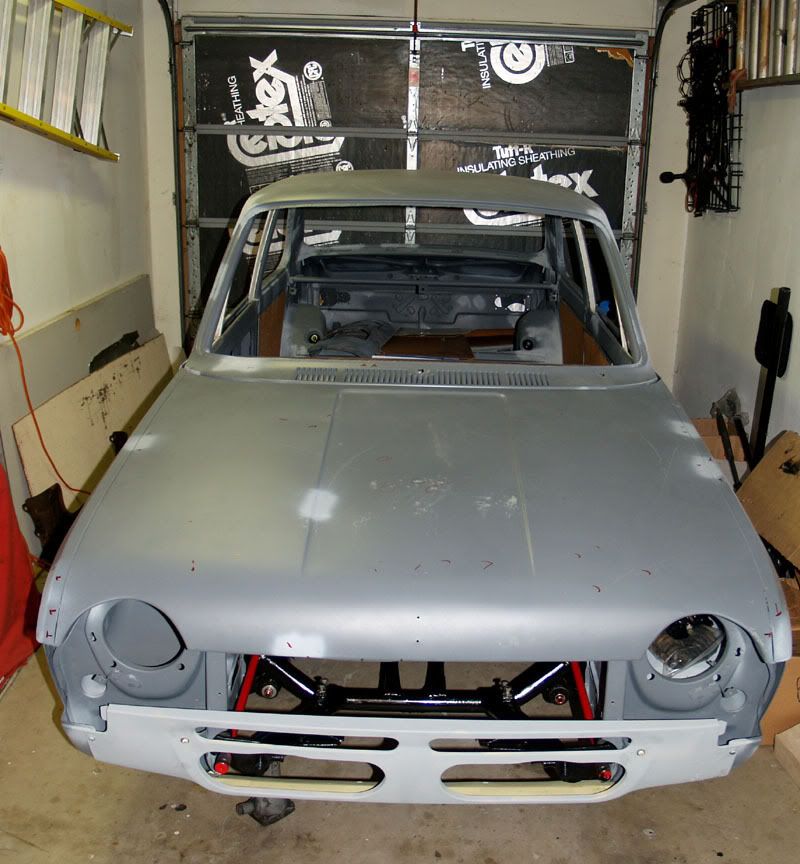 As you can see, it does a MUCH better job of hiding the front suspension than the original valence did...