The reason why i bought this car is because of its look and the size mainly. I have little information about this car. From the day I saw and until this muscle machine about to complete, my knowledge is still very little. It just the passion that drives me the right momentum to complete one of a kind like this in Malaysia. The net helps but not that detail as most sources are in Japanese language. What the heck.... what ever it is i will have to complete this huge job.
Here're some parts I manage to buy locally. Nobody knows where it belong huh! Yup... one way to get parts easily is to get to know the community. I'm very lucky to have joined one of the best old skool cars community in Malaysia. Google
RetroSyndicate
, then you'll be guided to the tiny world retro cars enthusiasts... Thanks to Pirate for this pair of tail lights!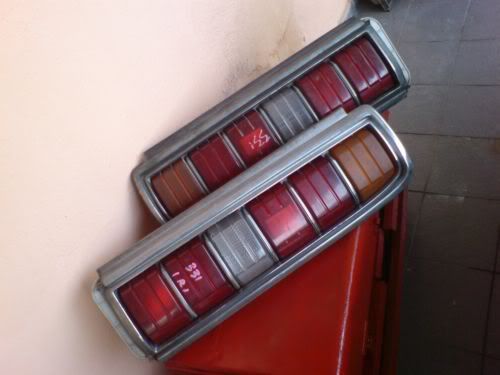 Btw, if you have good info regards to this Ceddy 332, just reply with the links here... Thanks mates!