ok i had seen dan taking a picture of my corona at torc and had to post it
dan is really getting this photography thing down,his pics are superb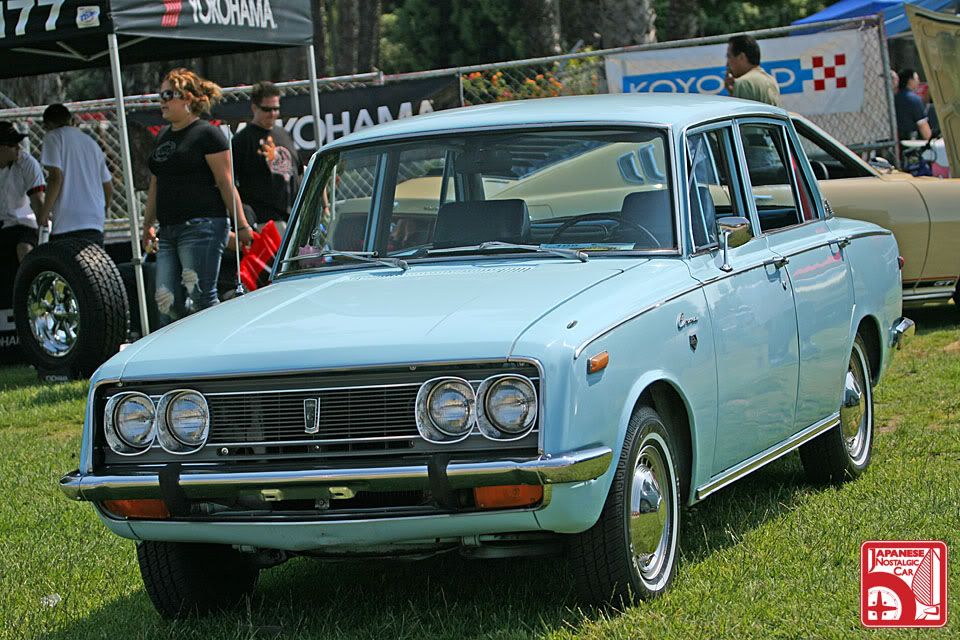 i have been very busy with the corona but as of lately i just drive it to work and around
i actually ended up meeting a guy in riverside that had 10!!!yes i said 10 of these coronas in his backyard(years 65-69)2 door 4 door
i guess at one point he had like 20 coronas.
they had been sitting around for a few years so none of them ran.
i bought soooo many parts because the guy was very very reasonable.
before torc carlyn dinker(corona parts seller)took a few of the cars apart to use the parts.
i did however find out from the seller that there are still a cuple of cars left witch one of them is in good condition.
i tried to get parts from it but it was meant to be sold as a whole car(if anyone is intrested in rescuing this car please let me know)
i will hopefully go down there and take some pictures of it.
its a green metallic color with tan interior,if you have ever seen this color combo it is absolutely gorgeous.i think a 68 4 door deluxe,mint interior.