Some minor but important things are getting done. The summer heat in OK is pure evil. Driving around in a tin can without insulation is unbearable. So, Chuppy's been getting some insulation to keep the cold in and hot out. I bought the insulation off of Ebay for a decent price but quickly realized I could have gone down to Lowe's and gotten the same stuff...
I've also begun making the door panels. I decided to use aluminum--its simple and works. The panels have insulation on the back side and will be painted black.
Door panel:
Rear interior panel in the middle of getting painted:
25 years ago headlights sucked...or people had way better night vision. Having had previous good luck with Autopal H4 housings, I bought another set.
Stock left, Autopal right: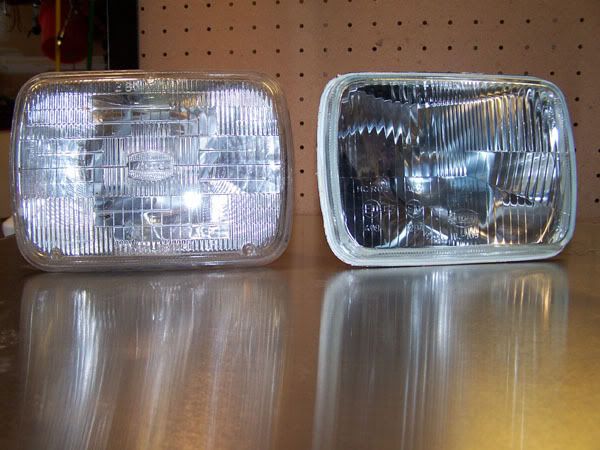 Installed:
Autopals are cheap and better yet, they have nearly the same beam pattern as Hella H4s. Chuppy's a budget project...I like cheap over name brand Bling! Bling!